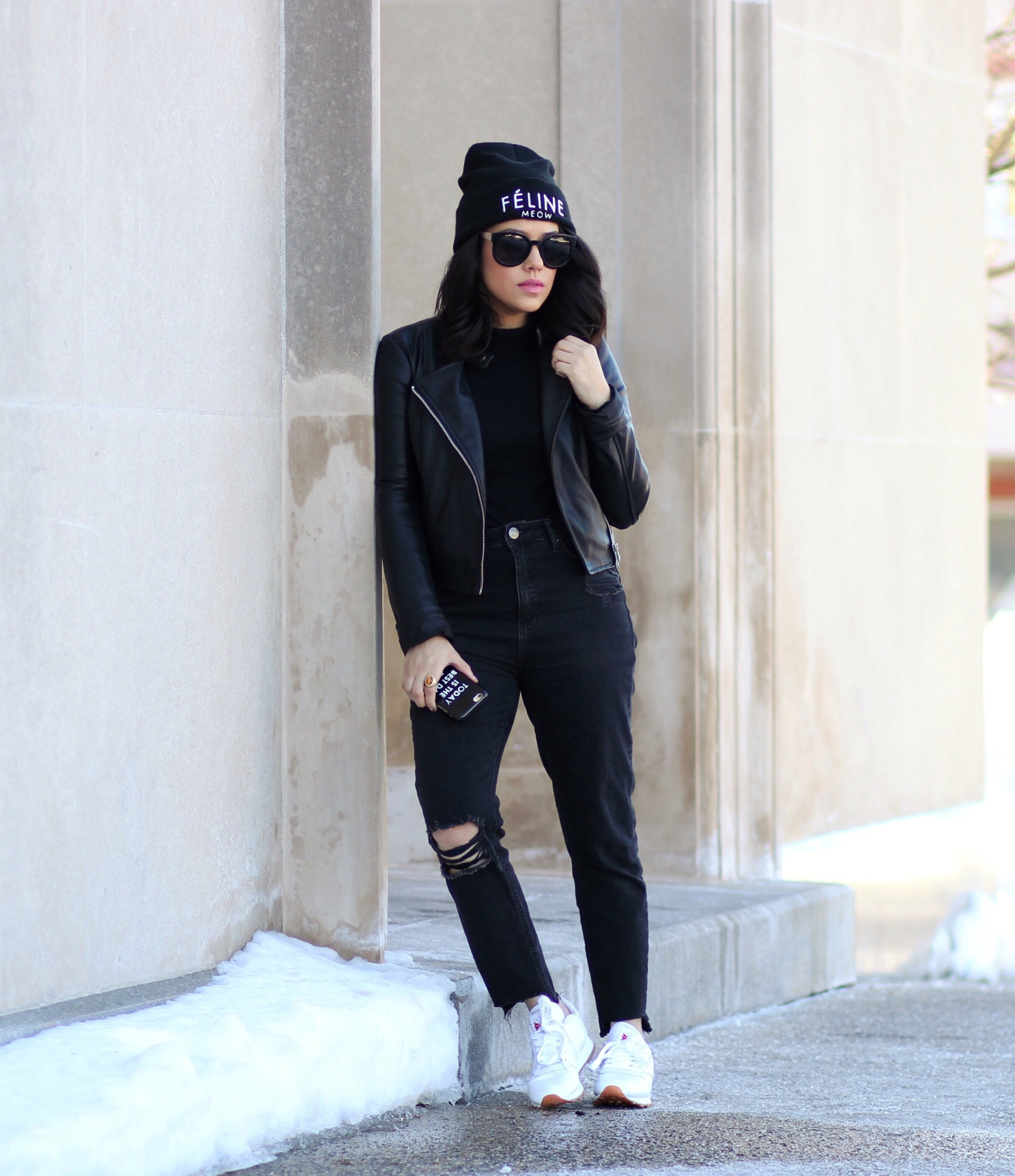 White sneakers have become such a staple in my wardrobe. They're super versatile,
comfortable and always on trend. My love for them grew even more through out these last few years as I've gotten more into travel. They're definitely great for heading to the airport or walking around a new city playing tourist. I worked on a fun project for Reebok's site a few weeks ago where they asked me to style 3 different black and white looks featuring their classic white leather sneakers. I ended up doing 4 looks instead because the
possibilities with styling these are seriously endless! I was totally on board with keeping the outfits black and white monochrome too because it's such a chic and classic combo that I never grow tired of. I didn't have to share any of these on the blog or social, but I figured, why not?! You can check out my Reebok feature here. There's a little Q&A in there too.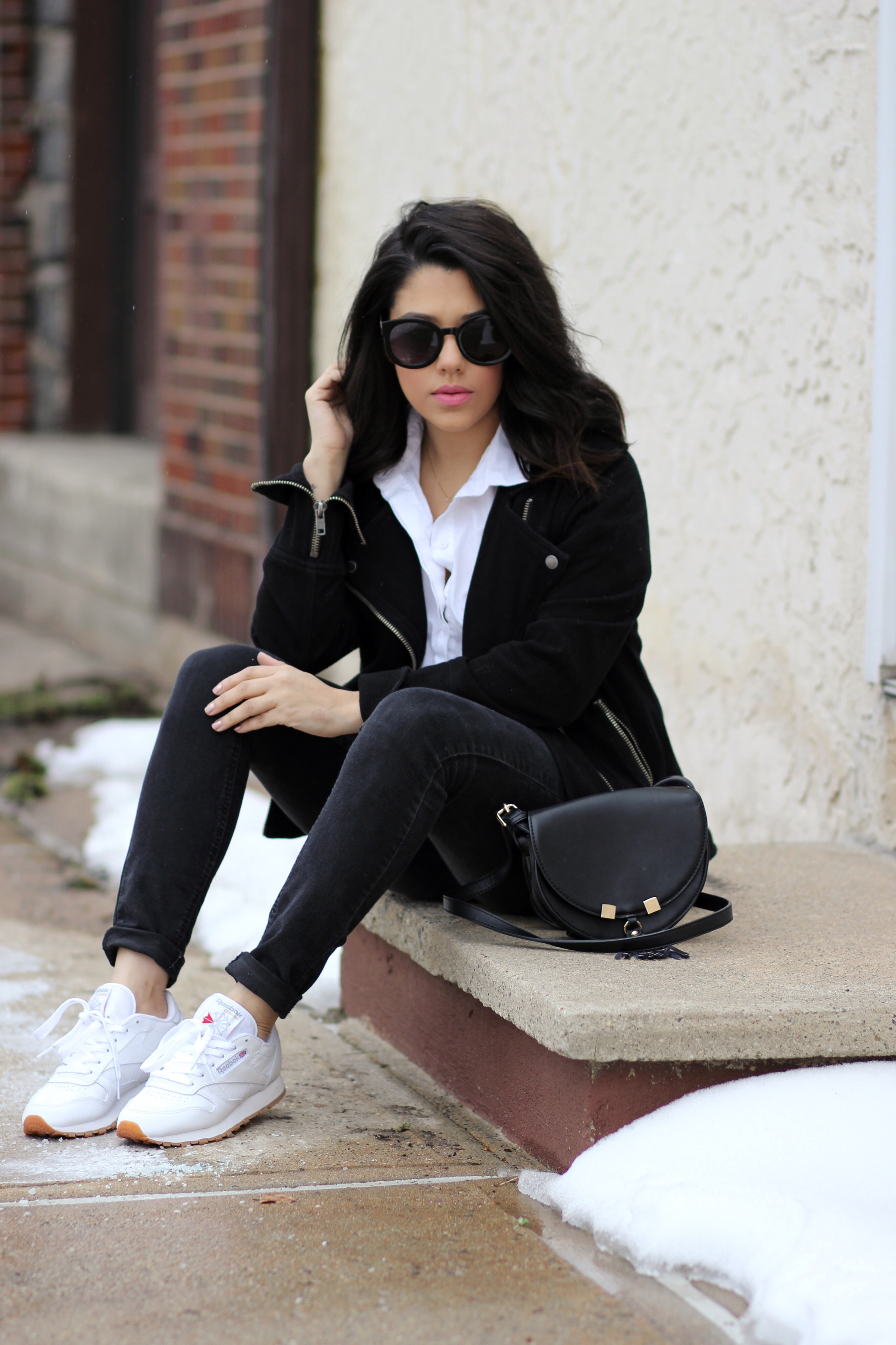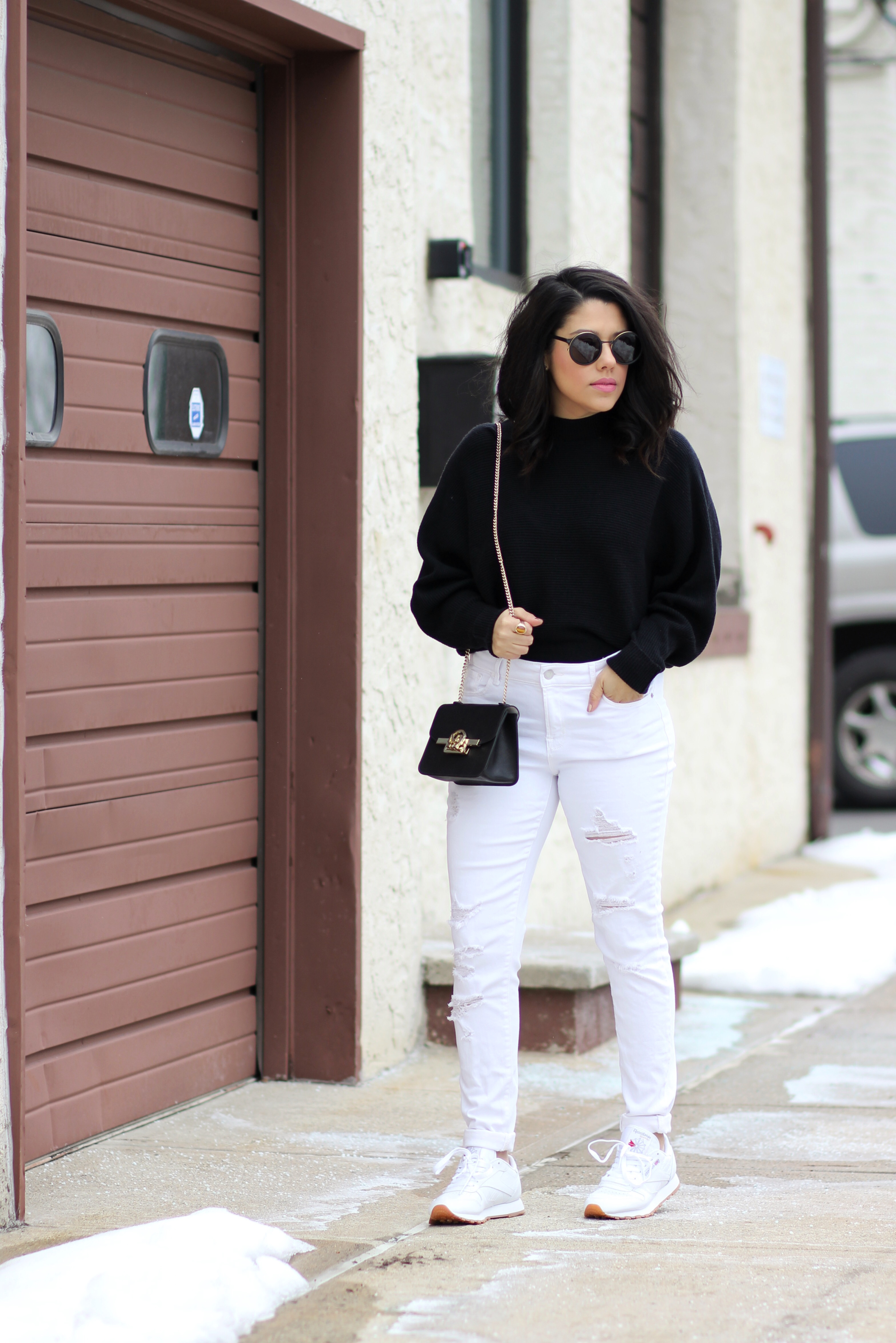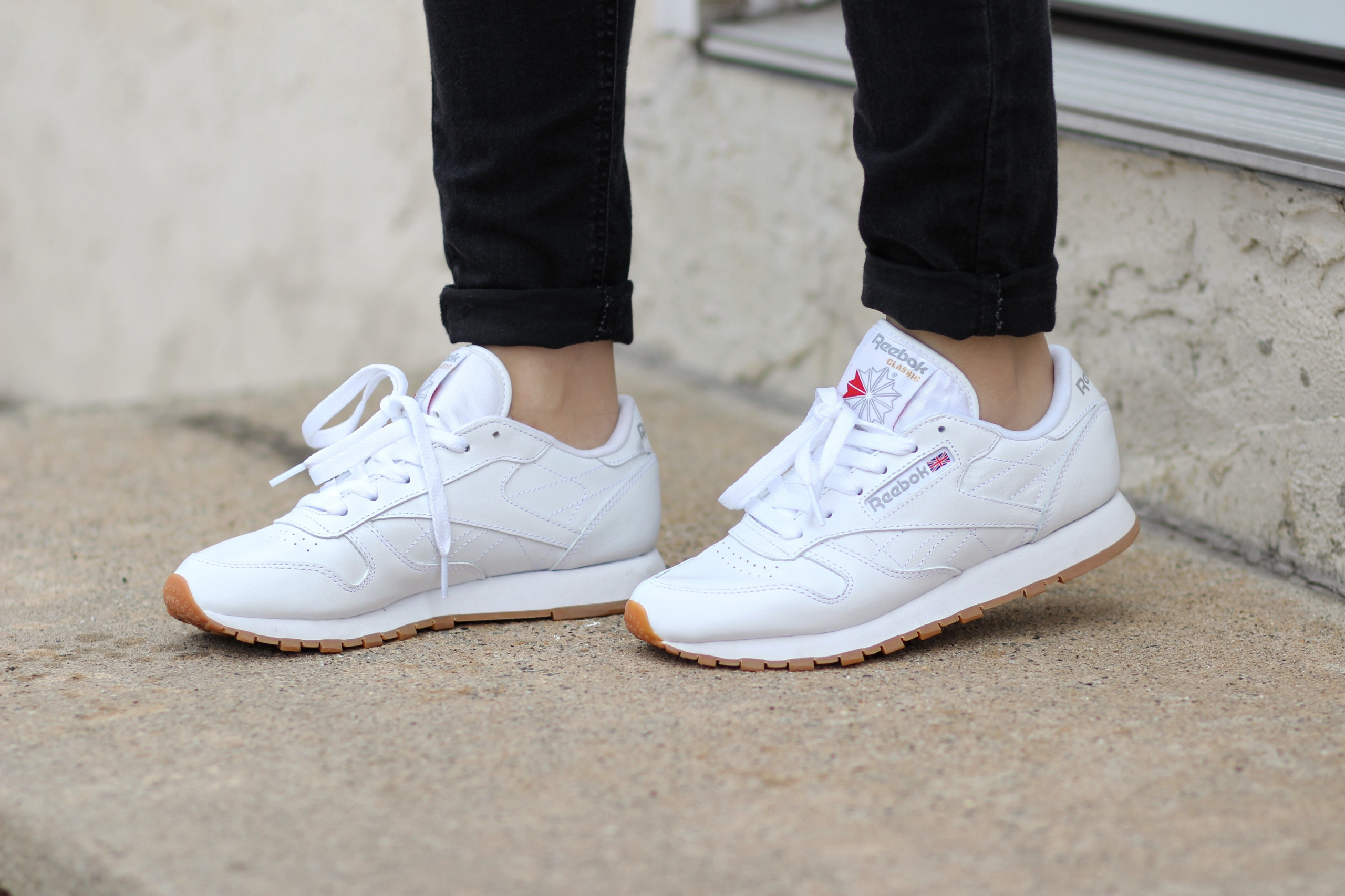 My goal with the styling was to showcase the white from a bit more subtly to evenly mixed to more bold. I had to stick with pants since we had just gotten over a snowstorm as I'm sure you can see with all this snow in the background, but I love the idea of pairing sneakers with dresses, shorts and skirts for the spring and summer months. Years and years ago I always thought that wearing sneakers were only meant for the gym or working out. They've made such an impact in fashion though and they allow us to be comfortable without sacrificing style. I think that's the best part. You guys know I love my heels, but realistically for every day wear, I'm all about comfort. White sneakers in particular serve as a great statement piece for any casual look, especially when you've got an on-the-go lifestyle. One of my go-to outfits for the winter season was a long coat paired with sneakers and a beanie. I couldn't get enough. What are some of your favorite ways to style sneakers?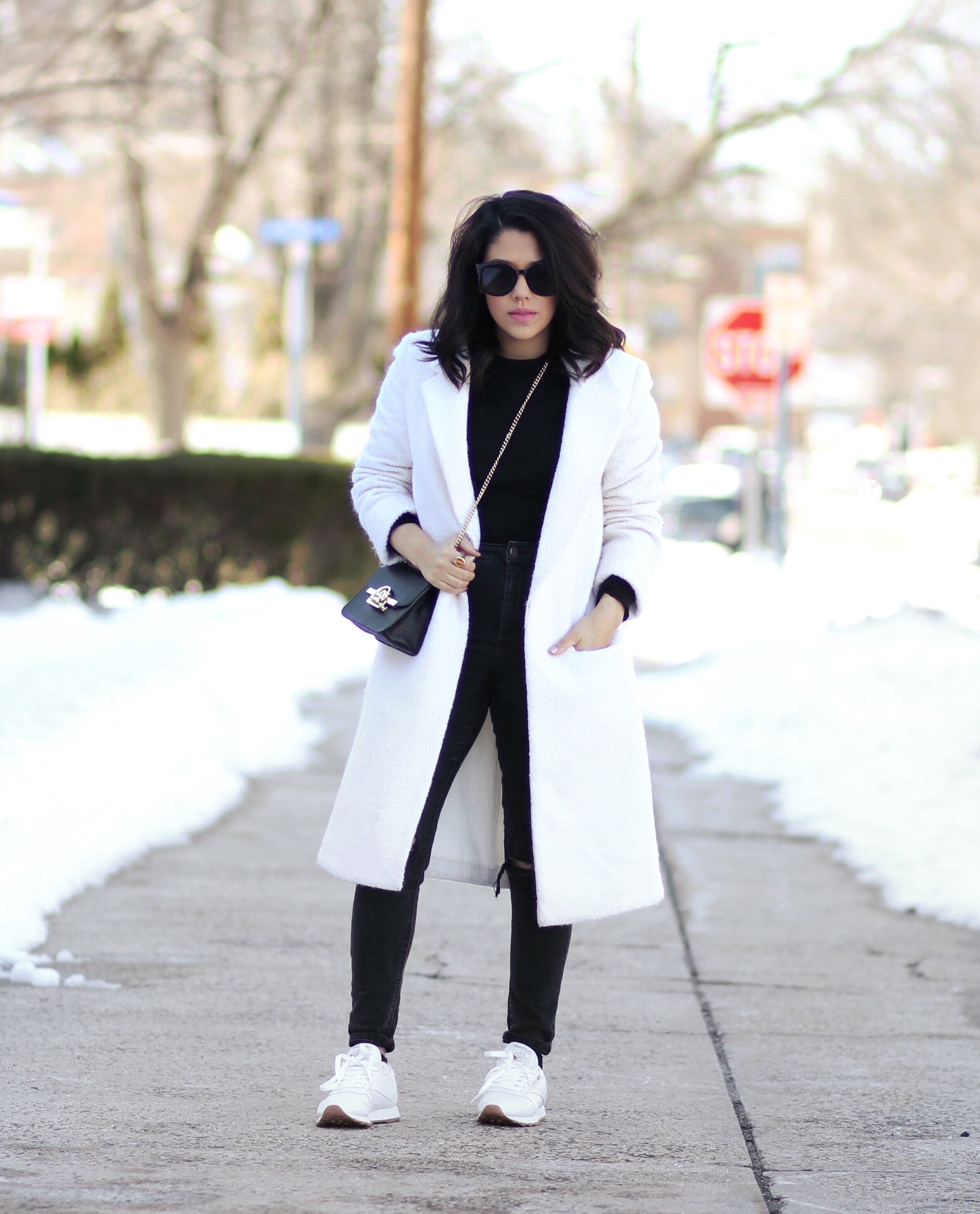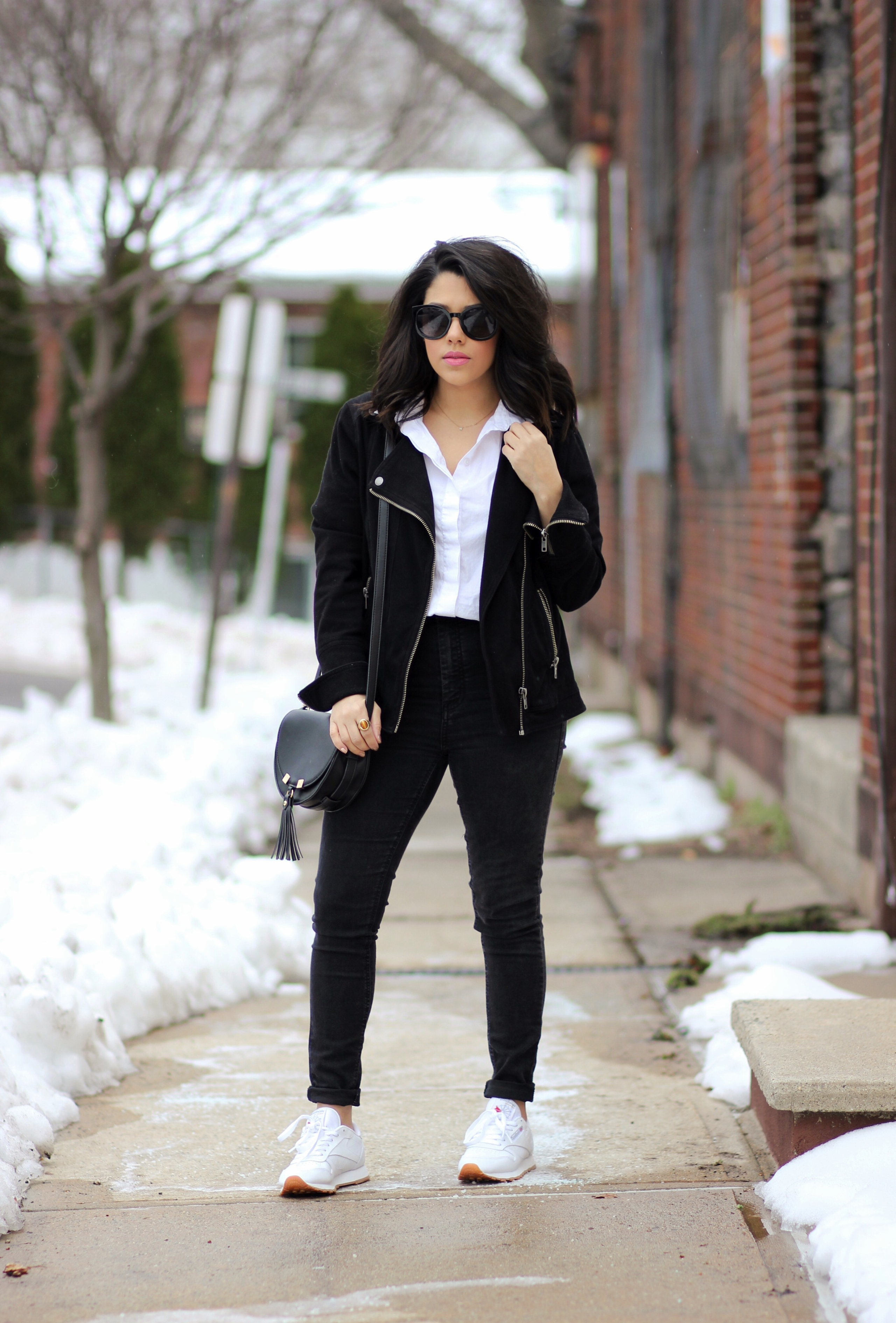 I've been wearing these classic whites non-stop ever since I got them and will probably be wearing them to the airport when I head to Cabo on Friday morning. Thank you Reebok for the new kicks! Which look is your fave? I hope you guys have an amazing Wednesday!
-Shop The Post-