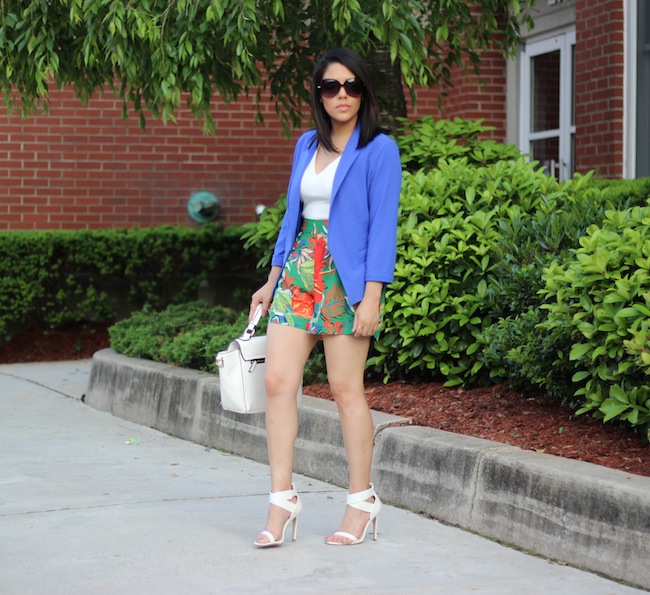 Although it's not officially summer until another week, it's sure felt like it this past month. This season most definitely brings the boldest and brightest color palettes out of me. This is the time when I love to experiment more with different combinations. I "accidentally" stumbled upon this blue and green combo yesterday and it's quickly become a new favorite.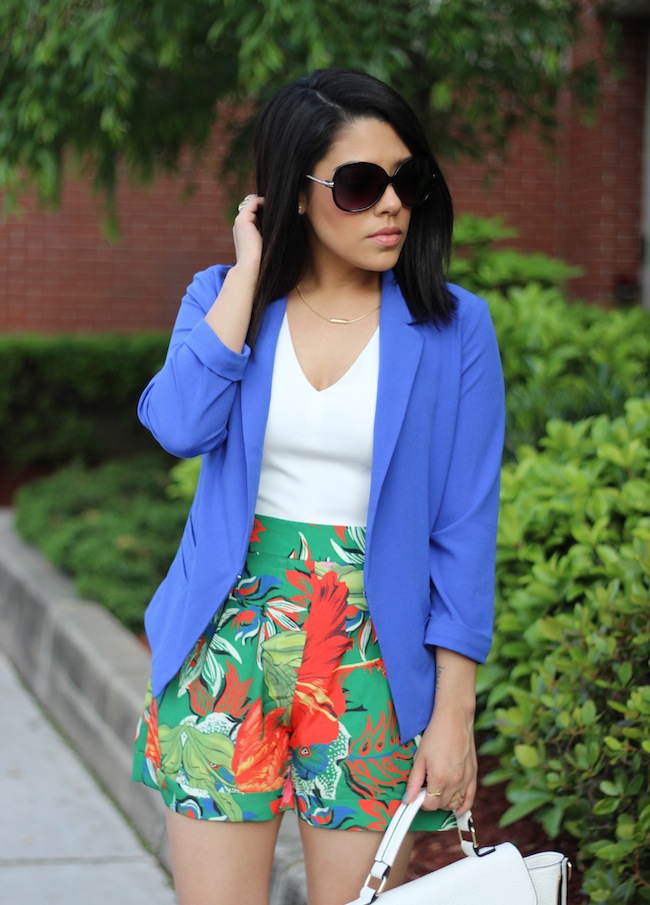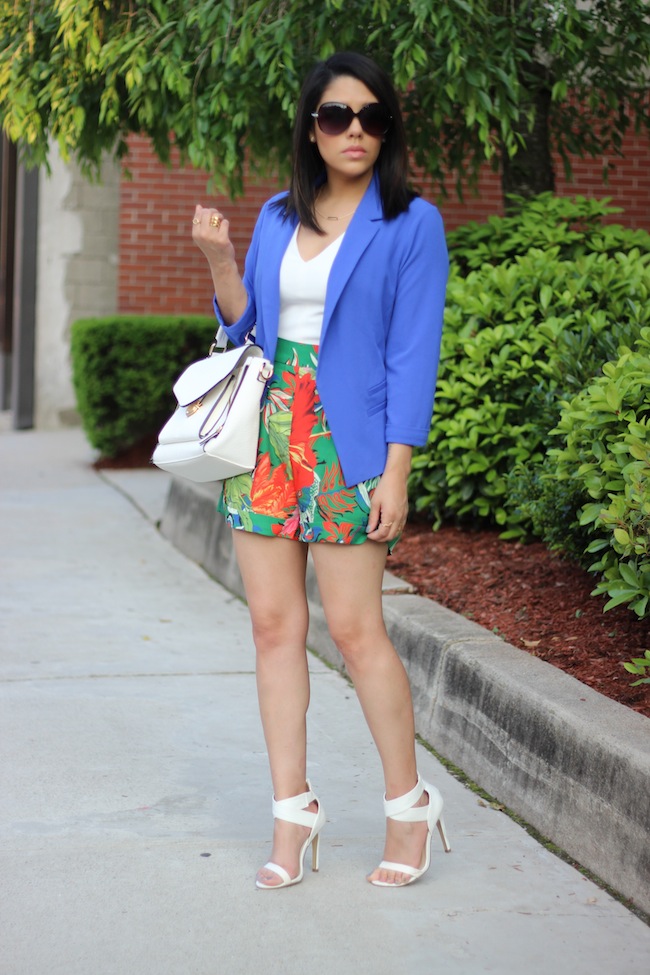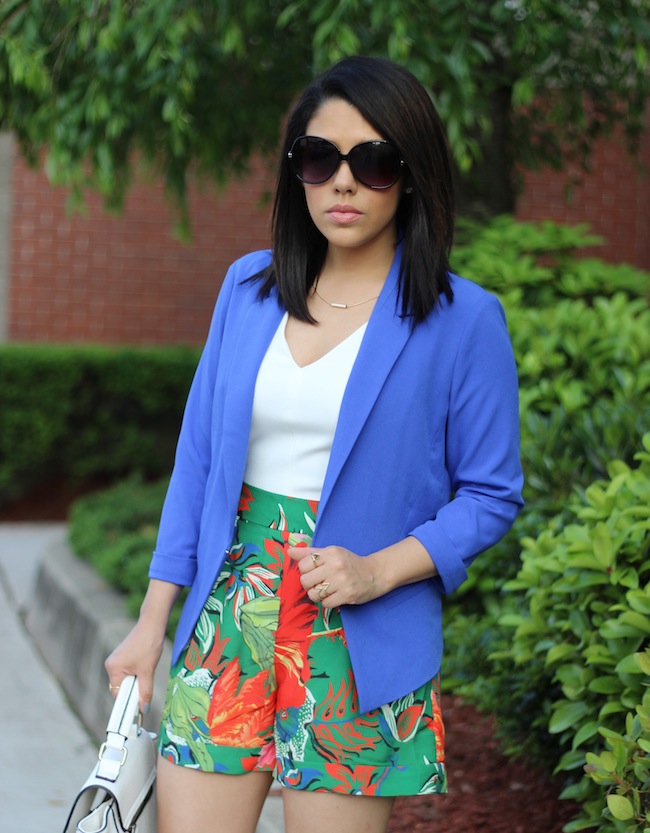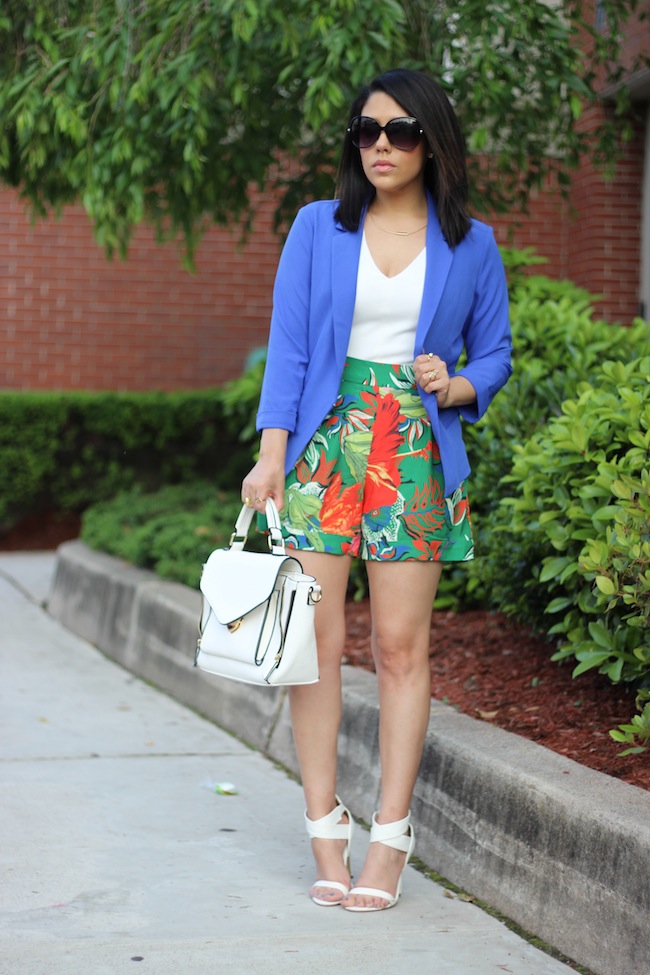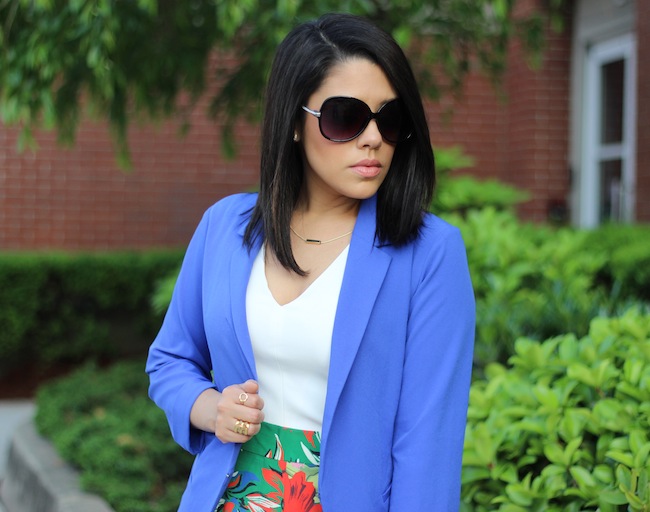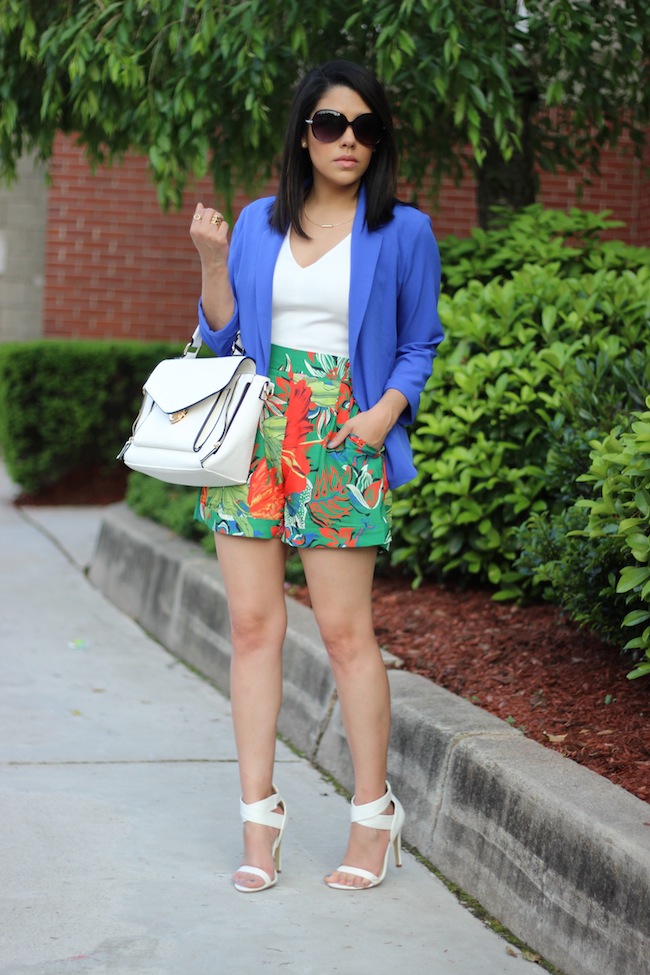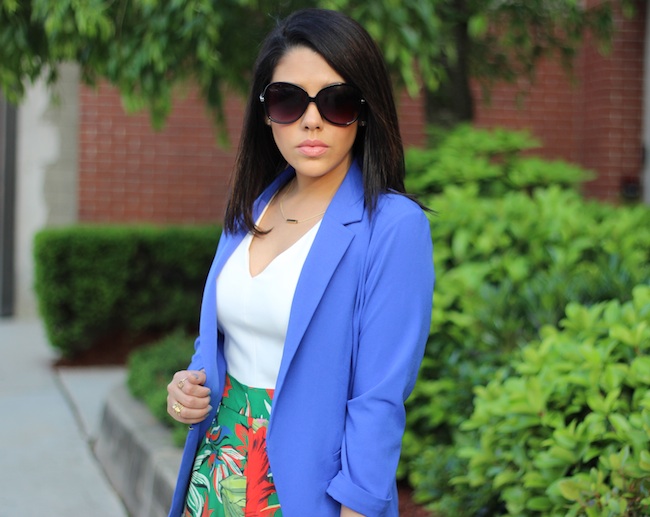 Outfit Details
Blazer: Dynamite / Top: Dynamite / Shorts: Desigual
Bag: Prima Donna / Shoes: Prima Donna
I just recently received a lovely summer package from one of my favorite brands, Dynamite. I've worked with them so much over these past two years and they know exactly what I love. It's no surprise that I am blazer obsessed and always more than willing to add fun new colors to my growing collection. I instantly fell in love with this shade of blue. It's beautiful and the first blazer I have in this color. Initially, I didn't have any instant ideas of how I wanted to wear it. I tried it on with these shorts with no intentions of actually pairing these two pieces together. I was just trying on a bunch of things all at once, but when I saw the combination I couldn't resist! I probably would have thought of wearing this with a red top or just kept it simple with white. The blue and the green just makes such a fun and bold statement for summer. It's not as noticeable as the red in the print, but there is blue in there too. It's just so vibrant and makes me want to go away somewhere tropical. I kept everything else toned down with white and a nude lip. 🙂
What are some of your favorite color combinations for summer?