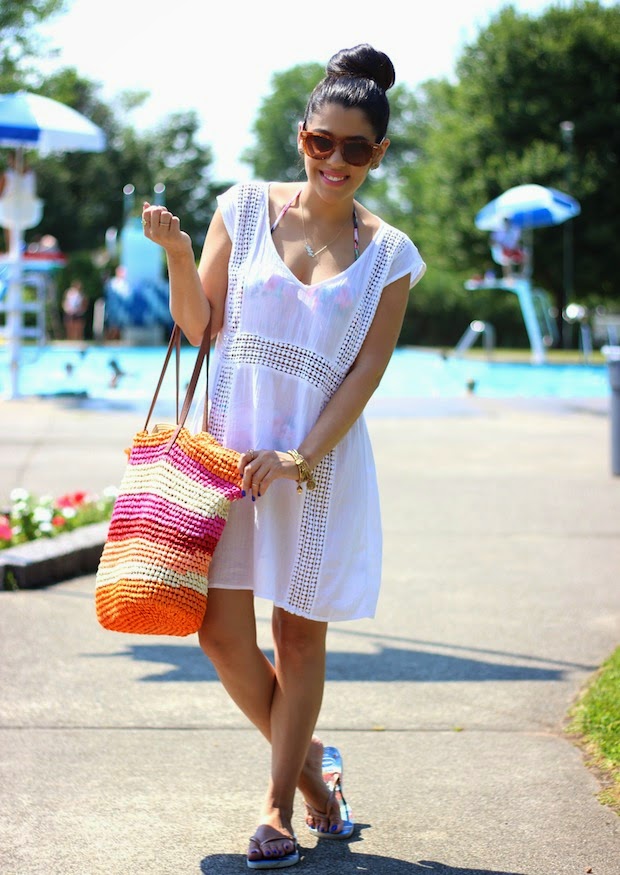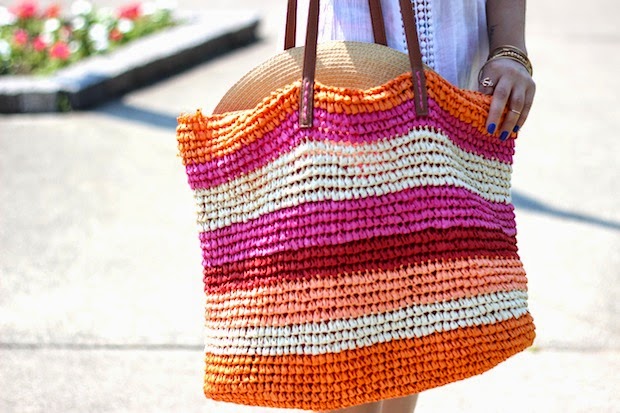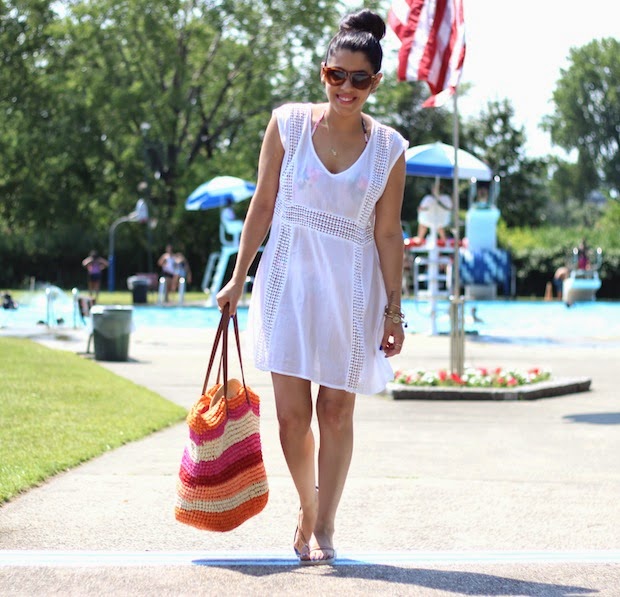 Happy Friday!
Today's post is a little bit different as I am giving you a glimpse inside of my pool/beach bag. 🙂
We are already starting to get into mid-july and the days are getting hotter and hotter. I'm not complaining though after that brutally cold winter we just had! However, I definitely always look for ways to stay both refreshed & stylish during these summer months. Whenever I go to the pool or the beach, I do my best to pack as many essentials as possible to keep me staying cool in heat.
First, it's all in how you dress. When I'm not swimming (or shall I say doing the doggy paddle) or laying out in the sun, I like to wear a little something over my bathing suit. A thin cover up dress like this one always does the trick. It's loose fitted so it doesn't make me too hot. I typically go with a simple pair of flip flops, so that my feet can breathe as much as possible. Sometimes strappy sandals are too much for me. I never leave home without my sunglasses and I love bringing a big floppy hat in case I want to let my hair down.
When it comes to packing up my bag, I try to include as much as possible to get me through the day. I didn't photograph every single thing, but for the most part these are my poolside essentials.
So here's a peek inside my bag: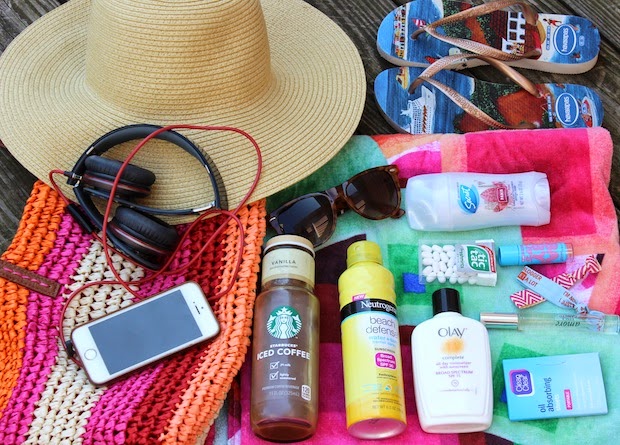 Always
sunscreen
(of course), I love both the spray bottle and this all day
moisturizer with SPF
. I like bringing both options, just in case. Either one is very cooling on the skin. I just recently added these
oil absorbing sheets
to my list of must-haves when on the go. They are such a quick way to refresh your face from excess oil and shine. I'm basically addicted to
lip balm
, but when I'm out by the pool or on the beach, I make to sure pack one with SPF. It keeps my lips both moisturized and protected from the sun. Of course for me, an ice cold caffeinated beverage is a must! I've been pretty addicted to
Bottled Starbucks® Iced Coffee
lately, so it's become my outdoor beverage of choice. I finally got to try the Vanilla flavor too. So refreshing, so good.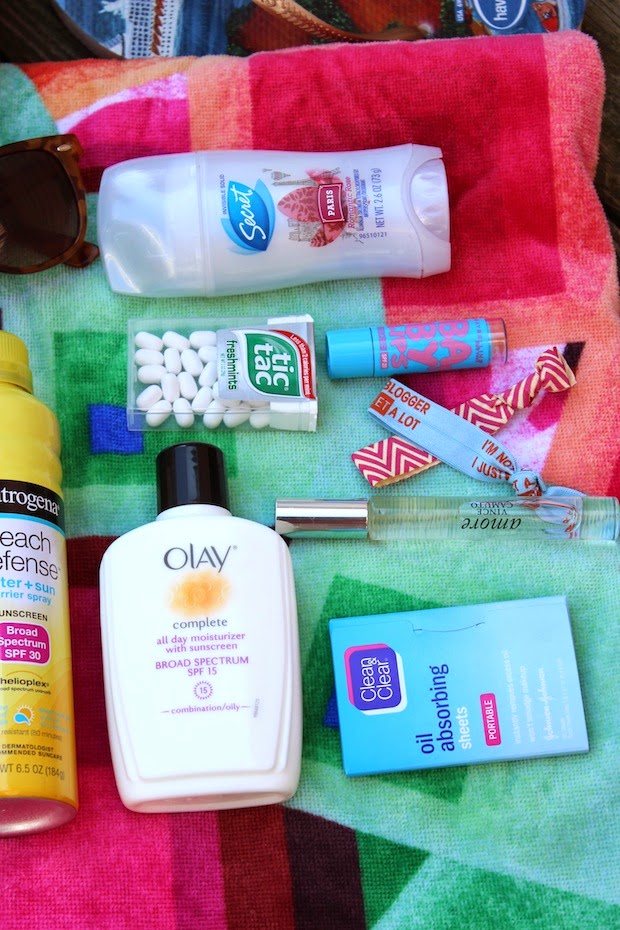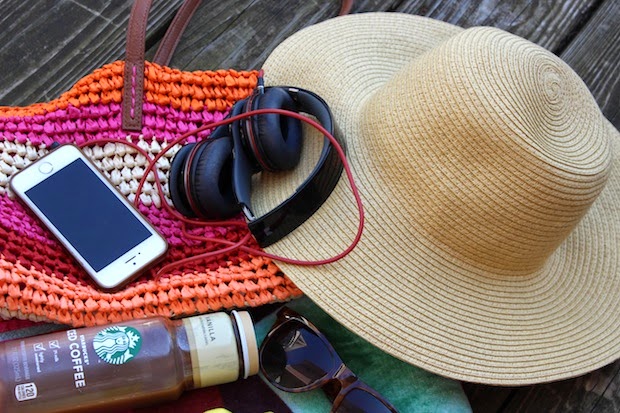 I never leave home without my
deodorant
, specifically invisible solid with a scent. I swear I always feel like a new person every time I apply it. I've also been bringing along this
roll on perfume
to freshen me up from being outside. It's a quick and easy fix. A few other pool bag essentials for me are tic tacs, hair ties, headphones, and of course, my iPhone!
Happiest of weekends loves <3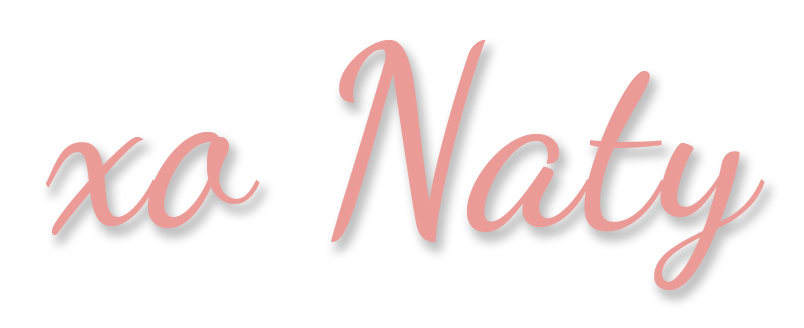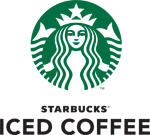 Bottled Starbucks Iced Coffee beverages are the
perfect blend of premium Starbucks coffee and 2 percent milk. Available in four
delicious offerings: Coffee + Milk, Low Calorie Coffee + Milk, Vanilla, and
Caramel, Starbucks Iced Coffee ready-to-drink beverages are the perfect
on-the-go refreshment to get you through the daily commute, big projects such
as spring cleaning, or an exciting road trip with friends. Look for it at major
grocery and convenience stores, available nationwide.
Disclosure:
Compensation was provided by Starbucks
Coffee Company via Mode
Media. The opinions expressed herein are
those of the author and are not indicative of the opinions or positions of Starbucks Coffee Company.