Hey loves! I am sorry for the lack of posts last week, but I'm back on track now. I attended Lucky FABB, the fashion and beauty blogging conference and it was a really cool experience for me. I met so many amazing women, heard some really fascinating stories and left feeling completely inspired. It was such a positive and empowering atmosphere which is something that is rare to find these days. As women, it's almost a natural instinct to compare ourselves to others, look at each other as competition and try to tear each other down. It was so great to have all of this amazing energy in one room where we all just wanted to help each other build. I think it's really important to be surrounded by people who want to help lift you higher. As much as I love blogging, there is still so much more that I want to do and after listening to so many incredible speakers, it's really inspired me to push forward with these dreams of mine.
But on another note, let's get down to outfit one! I wore this for the pre events with
Jane Iredale
and
Paul Mitchell
Wednesday night. I wasn't able to shoot outfit photos in the city so I took these this weekend when I got back (and it was super windy!)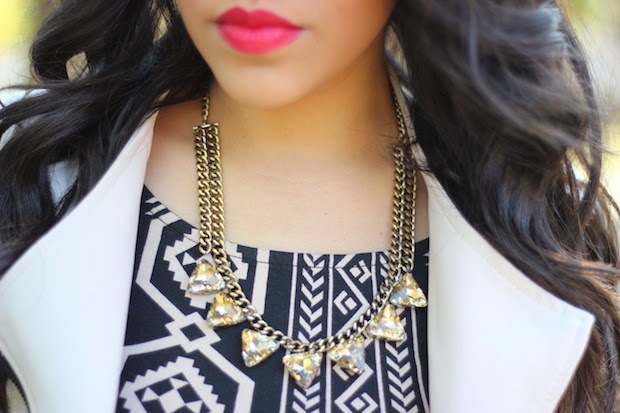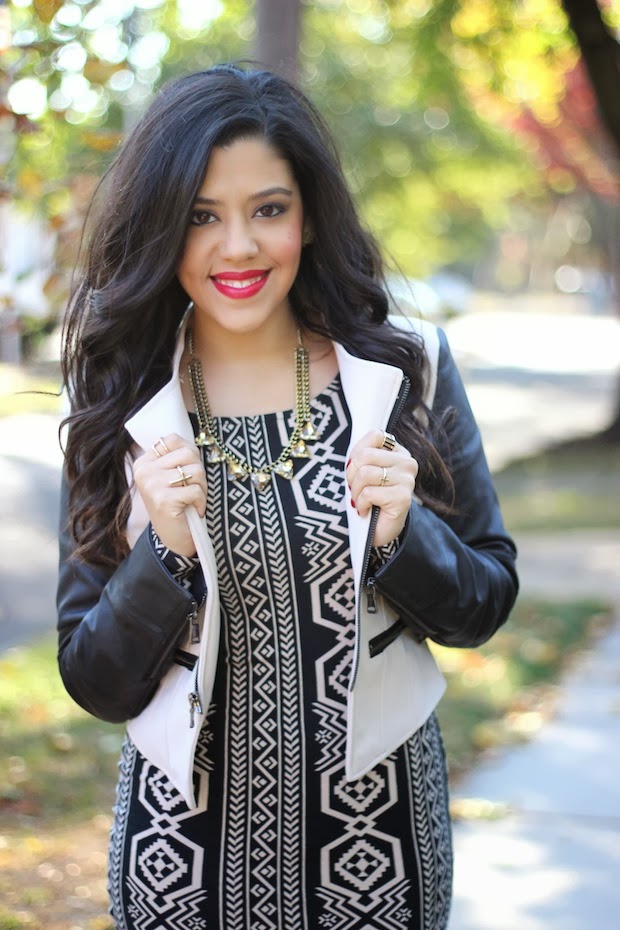 Completely unplanned, this dress and jacket was literally a perfect match! I didn't even realize when I bought the dress that this was going to end up being my outfit. But I think it worked out really well giving that chic & edgy mix that I love so much and I'm a fan of the black/taupe combo. I actually wore my hair straight that night and ended up getting it curled at the Paul Mitchell event. It was a lot of fun! I think the bold red lip helped to brighten up the outfit a little since I was wearing all neutral colors. I kept the accessories pretty simple and added this statement necklace. If you follow me on instagram then you saw a few photos I posted from that night 🙂
Hope you liked today's post and I'll be sharing the outfits I wore to both days of the conference.
I have another post coming later today too!
Have an amazing day xo
<3