Happy Friday babes! I finally have a new outfit post 🙂 I totally took advantage of the beautiful SF backdrop, so there are a lot of photos!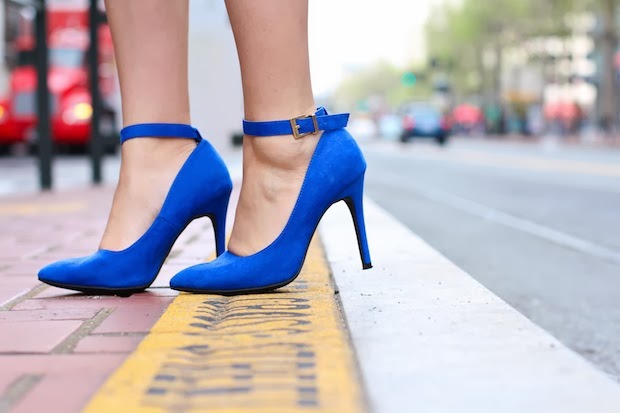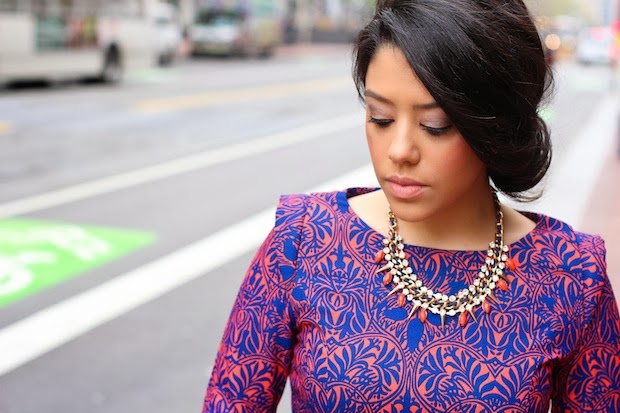 Dress: (sold out)
OASAP
c/o / Shoes: Charlotte Russe (
here
)
Bag:
olivia + joy
/ Necklace:
Prima Donna
I've had this dress for about a month now and initially was planning to wear it during nyfw, however due to weather conditions that never ended up happening. Once I found out I was going to SF, I thought it would be perfect to wear to dinner. Blue & orange is such a bold and vibrant color combo. It was great for the 60 degree weather in cali! I also really love this print and the detailing of the blue sleeves. I decided to play up the blue a bit more and wore these ankle strap pumps. I definitely have an obsession with ankle straps. I also added this gorg orange and blue statement necklace that I have been saving for awhile as well. And then, to tone it down a little, I added this nude bag. I did my hair in one of my favorite styles and went with a nude lip (a mixture of UD Naked & Naked 2).
It's always fun to travel and shoot outside because every place has a different backdrop. San Francisco felt like a fusion of NYC, Chicago and La. Some of the architecture had a very European feel as well and overall I just think it's such a beautiful place.
A huge thank you to Ryan for coming to shoot with me!
I hope that all of you have a great weekend <3