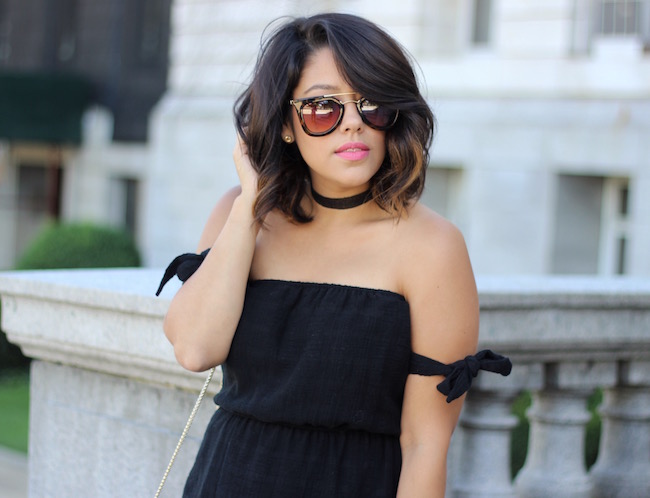 Happy Tuesday babes!
I'm taking my love for off-the-shoulder pieces to another level today with this arm tie dress.  This is another summer trend that I have been seeing a lot of lately.  At first I wasn't sure how it would look on me, but after trying it out I have to say that I am a fan.  Now I just need to get a top in this style.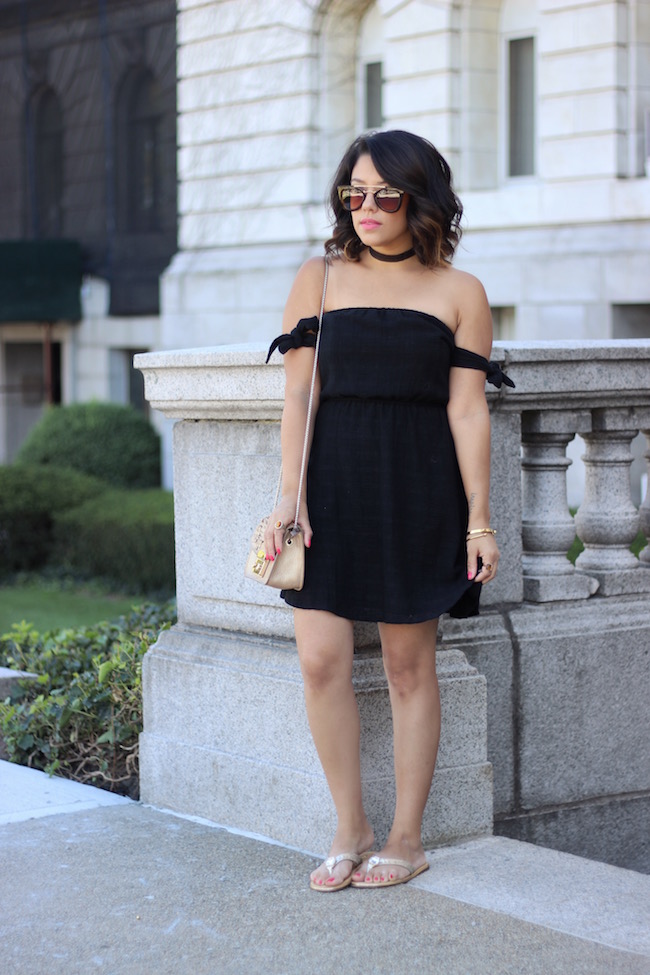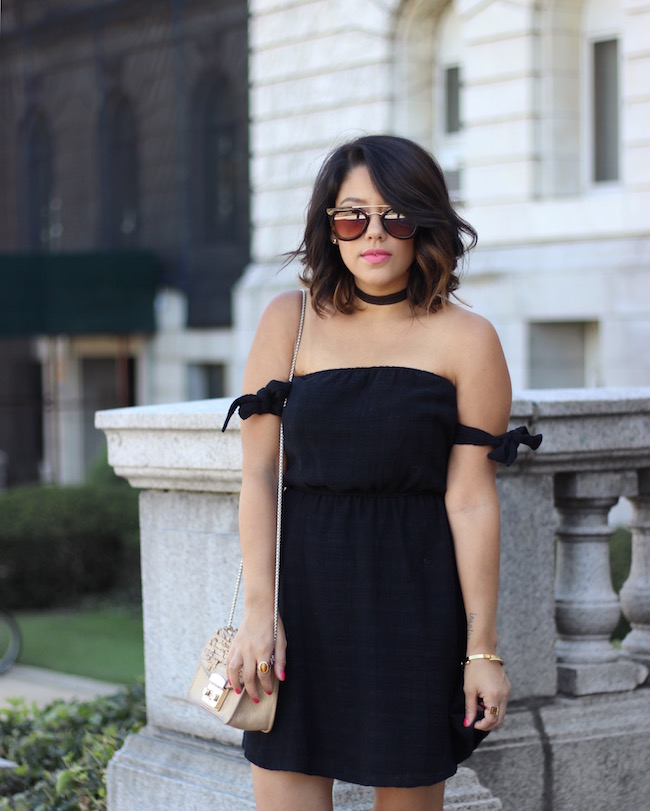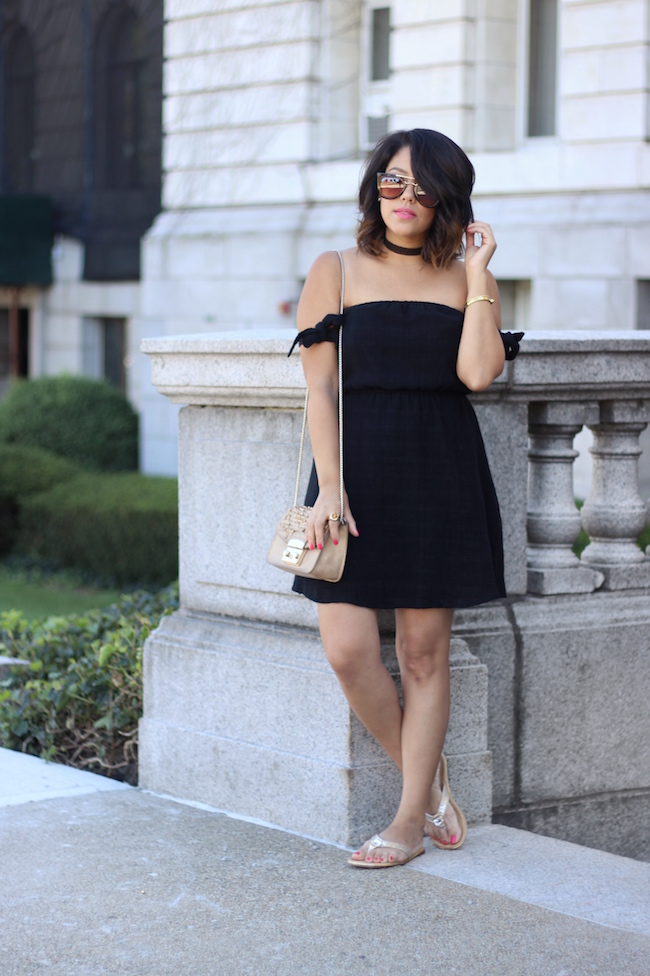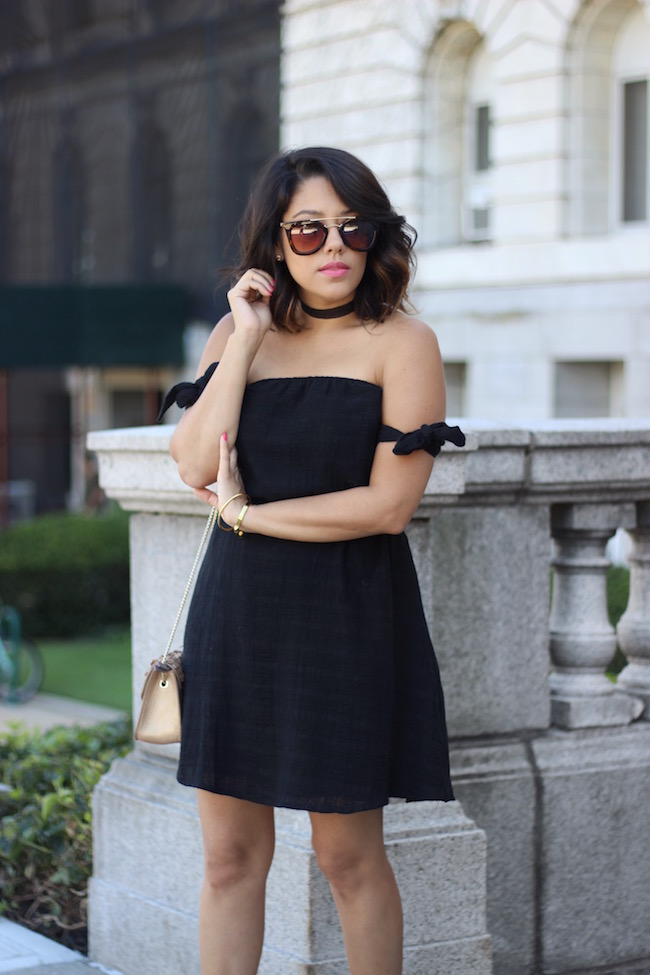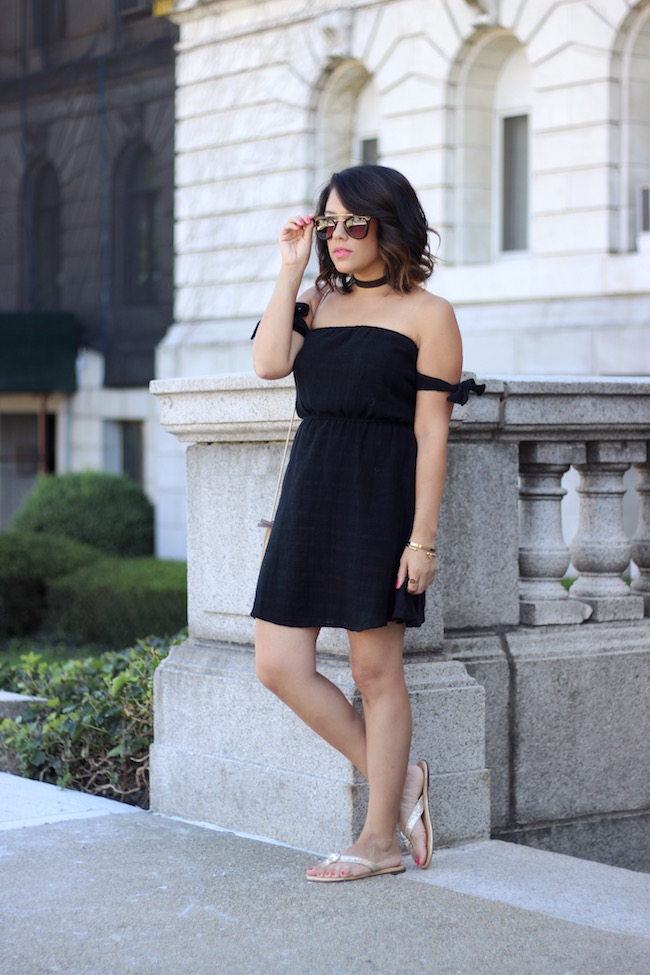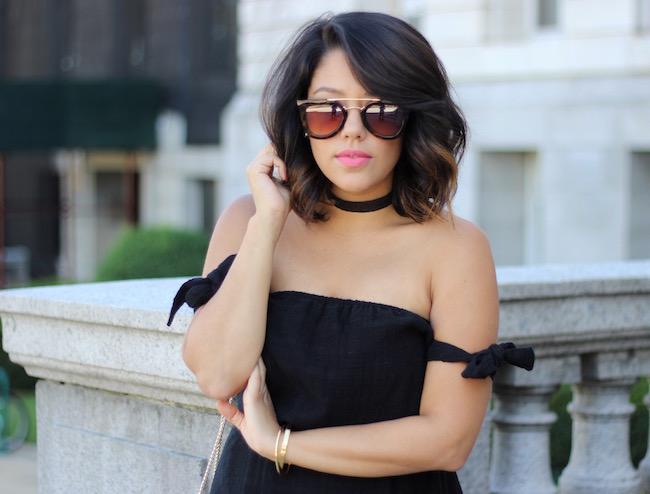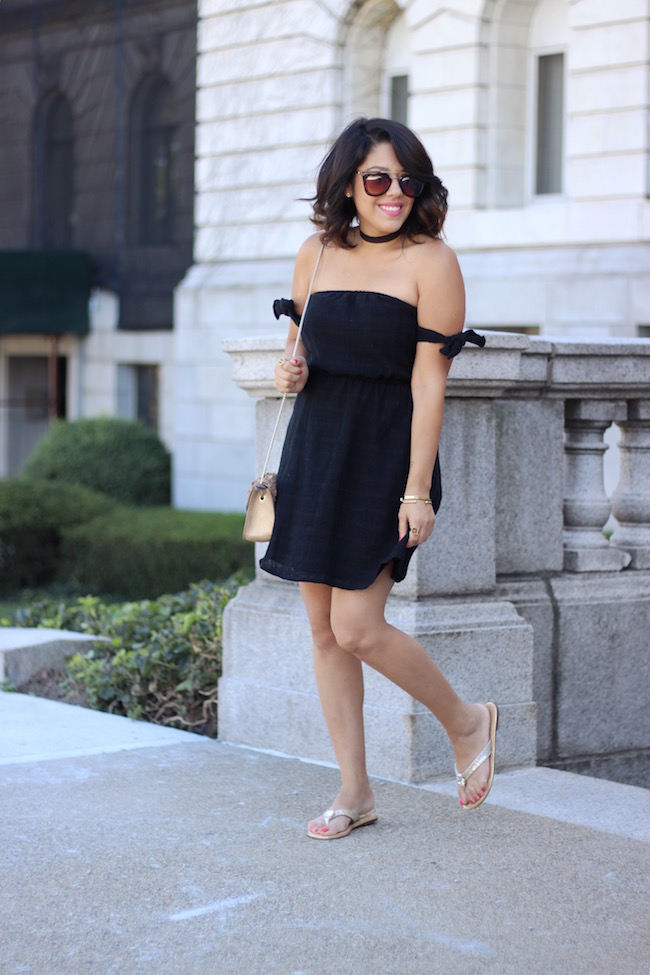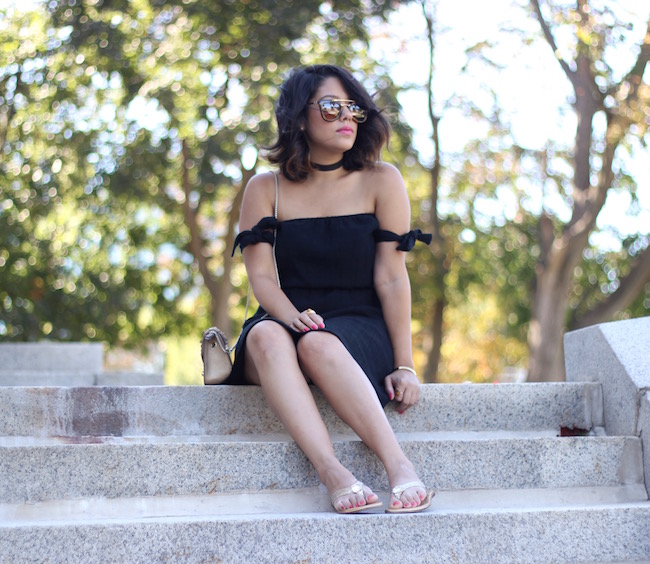 What I'm Wearing 
Dress: ModLook29 [similar here] | Sandals: Aldo [old, similar here]
Bag: Furla | Sunglasses: Dor L Dor [love these] | Choker: Dor L Dor [similar]
I wore this dress over the weekend, but was not able to shoot in it because my mom was on vacation.  I couldn't wait to put it back on and style it for the blog. It's such a casual and fun piece to wear before summer ends. Part of me wanted to dress this up with heels, but I decided to keep it more low key and went with my gold rhinestone sandals. Totally forgot about these and found them in a box in my closet.  Oops! I have to admit that I am not usually on board with empire waist dresses.  They typically don't work well with my body, but for some reason this one was way more flattering than most.  It's so comfortable too and of course my favorite part are the arm ties.  I decided to tie them in a bow, but you could let the pieces hang out too.  I think both ways gives it different vibes.
My sister recently moved to Hoboken and I went to hang out with her on Friday.  I always forget that there are several boutiques over there, so she took me to one and I found this simple black choker. I've been all about chokers lately and have been trying to add a few more into my collection. I feel like they are the perfect accessory for almost any outfit.  Totally digging the 90s style. My sister makes fun of me every time I wear them though. Ha! I found these sunnies too and they were literally the first pair I tried on.  They're edgy and chic, so I knew I had to get them. 🙂 I always wear the same two sunglasses on repeat, so I am trying to add some others into the mix!  Truth is I lose my shades all the time.  These were only $7, but I will be sad if they go missing. 
Hope you are all having a great week so far! <3