Happy Sunday my beautiful readers!
I still don't know how I pulled it off, but I came up with my Halloween costume Friday morning, spent the entire day making it and was able to wear it out last night.  I honestly didn't think that I was going to celebrate Halloween this year, but I am so happy that I did because my Black Swan costume was a hit!  I was always a procrastinator in college and it was that last minute pressure that always brought out my creativity to the extreme.  I guess that is what happened for me this weekend!
MY BLACK SWAN RECREATION!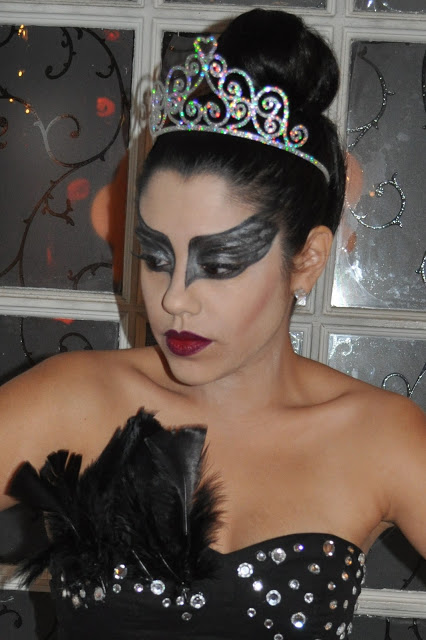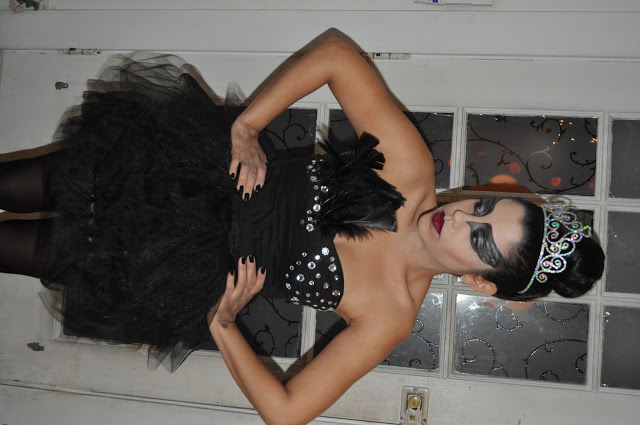 I already had a tutu skirt from H&M but it wasn't big enough, so I bought tulle and spent a few hours sewing layers on top of layers all around the skirt.  I had a bustier top from Target, so I just needed to glue on the rhinestones and feathers. Both pieces together made it look like one!  I googled images from the movie and tried my best to recreate the look.
 After watching a few different tutorials on youtube, I finally mastered the makeup.  I didn't want to make my face too white, so I mixed in the white with my foundation and it was perfect.  I used black eye liner, black and white eye shadow and a sparkle liner for my eyes to create that dark feather like look. On my lips I mixed MAC Rebel & Russian Red.  I also did a little bit of contouring on my cheeks.  The final touches were creating a feather like illusion on my hands and of course the bun and crown!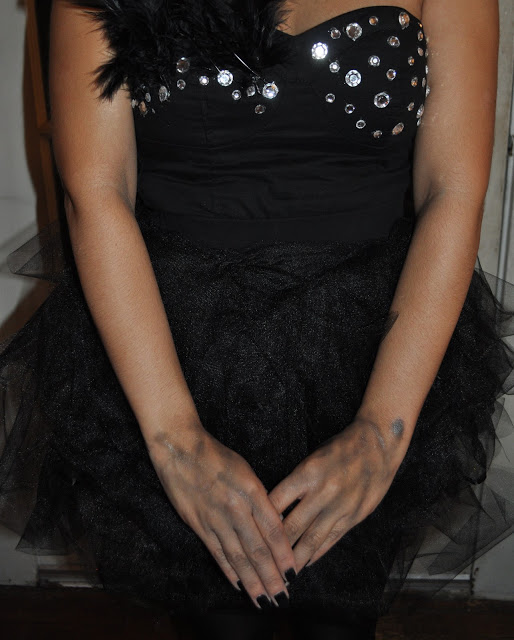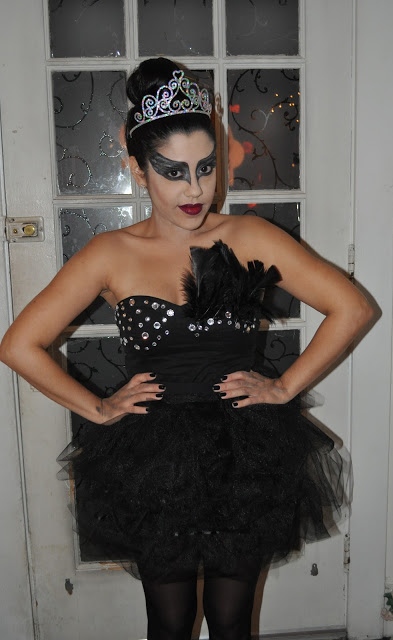 The best part was that I got to wear flats all night! I had a great time with my loves and got a lot of compliments 🙂
 I always prefer to make my costumes instead of buying them.  It's less expensive and even though it can be very time consuming, it really allows you to show off your creativity!  And even if someone is the same thing as you, your costume will still be unique!
How did I do?!  Did any of you dress up yet or are you going to?
I would love to see!
XOXO