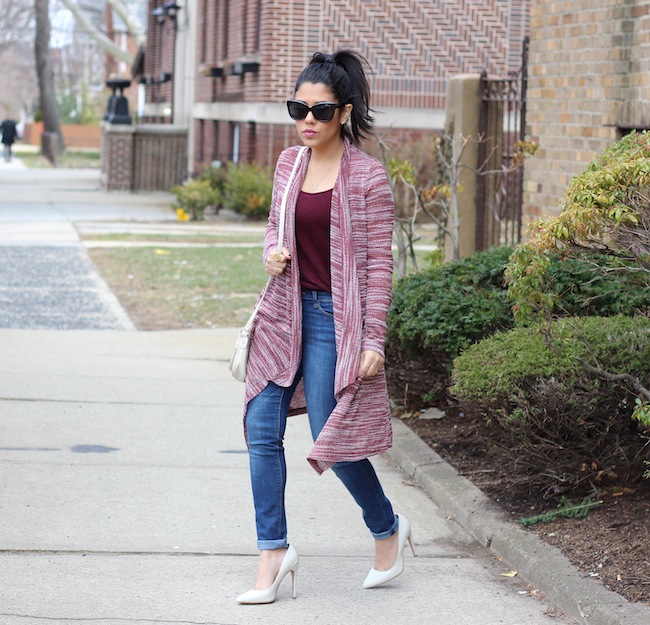 I've had denim & oversized pieces on repeat lately. I feel like I go through phases. There was a time when I wore everything except jeans and now I just can't seem to get enough!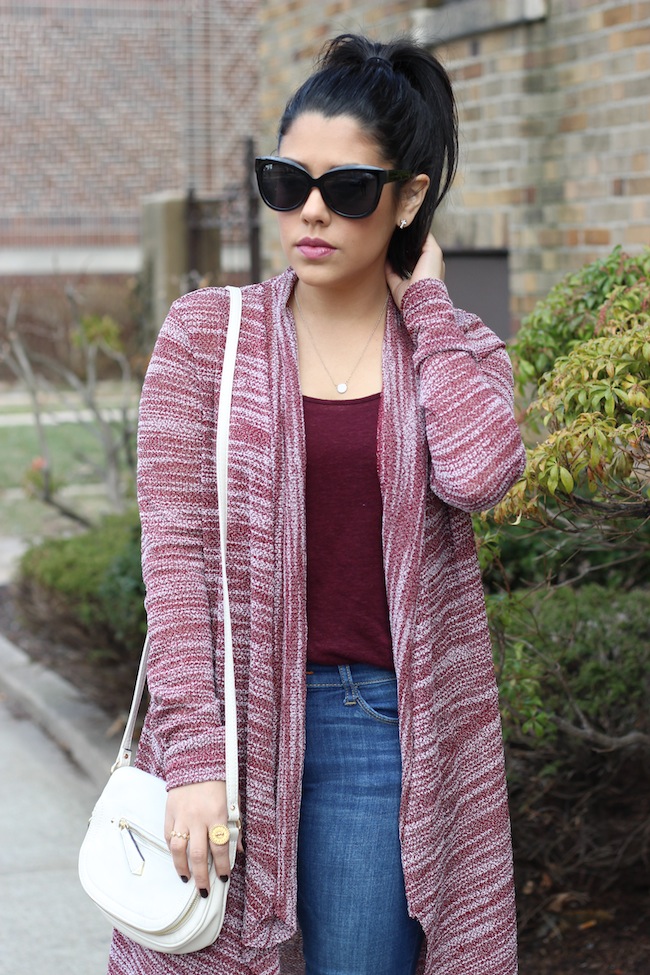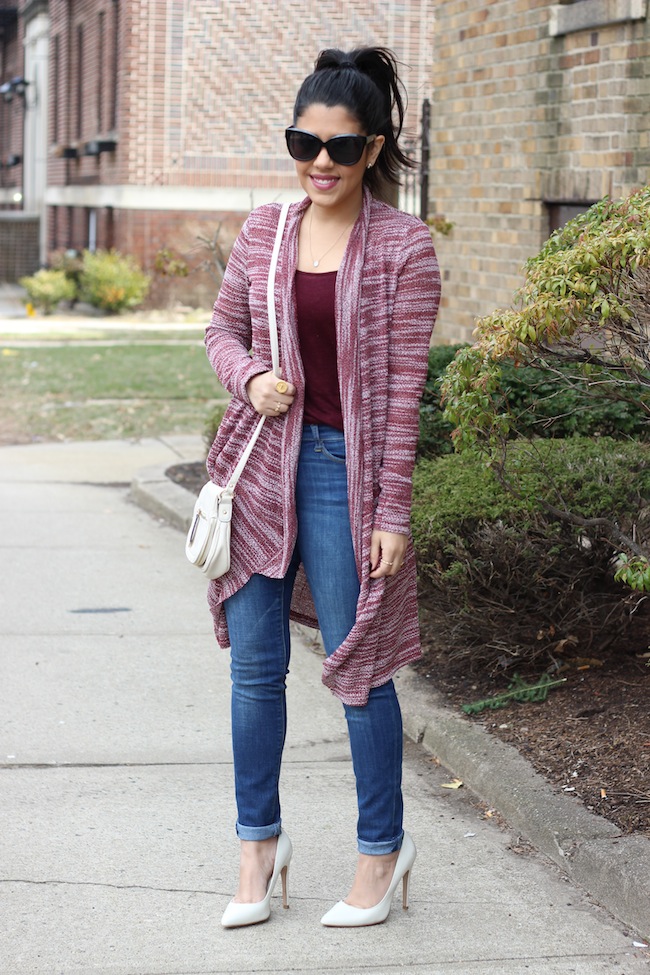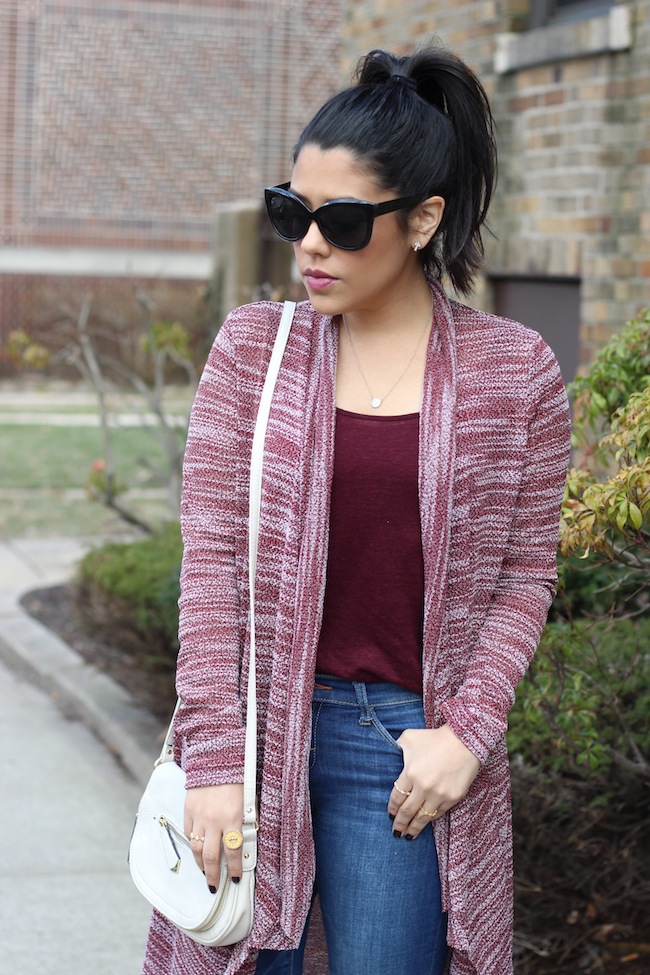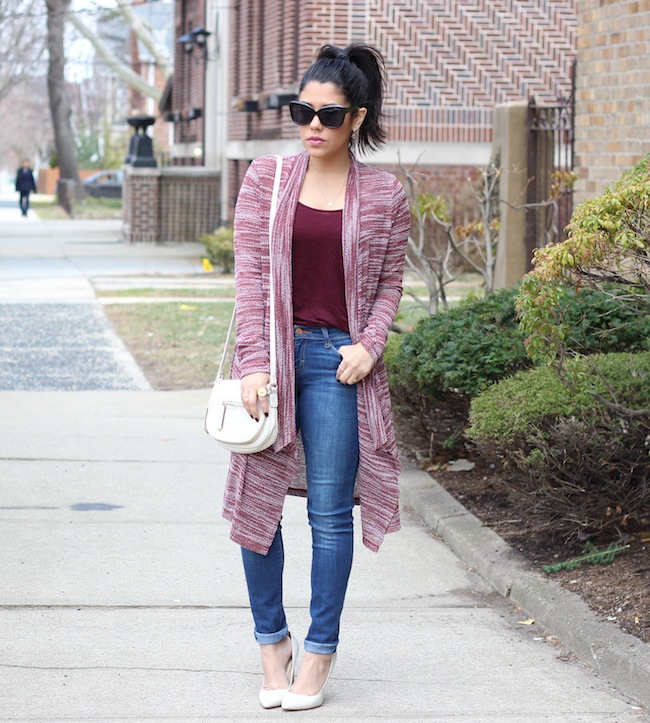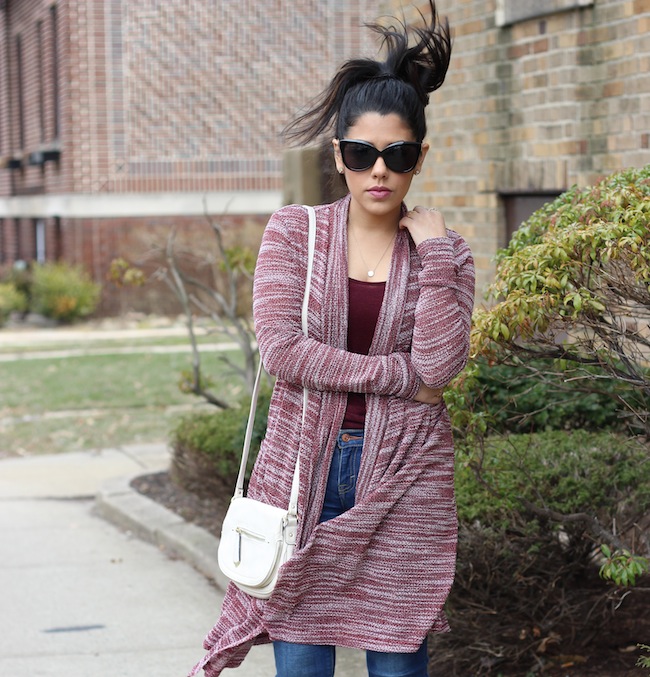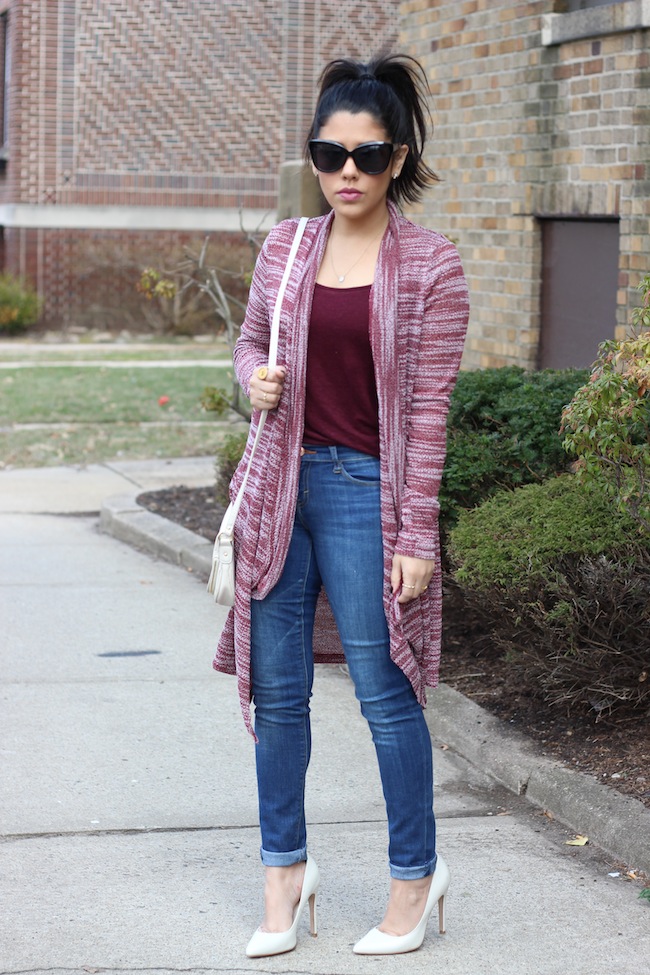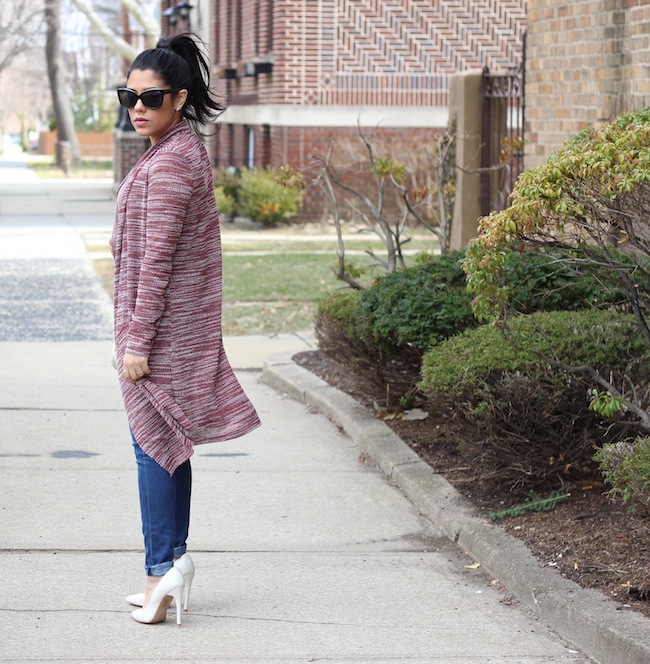 Outfit Details
Cardigan: Ruche / Top: H&M (similar) / Jeans: Dittos
Shoes: Aldo / Bag: Apt9 / Sunglasses: ThreadSence
As you can see in some of these photos, it was super windy! I mean, look at that hair flip up there. [haha] I thought it was a cool shot so wanted to share. 🙂 I kept things really simple with the burgundy & white color scheme. Long cardigans, well actually long pieces in general, are one of my favorite things to wear. I brought this with me to Austin and was planning to style it with my distressed denim shorts. That never happened though, so I decided to style it with jeans instead. Pieces like this one are extremely versatile and I am all about things that I can wear repeatedly in new ways.
Some girls seem surprised when I tell them how short I really am. They've said that they never thought they could wear certain things because of being short. Well, don't let your height stop you from trying out different styles! Believe it or not, we can rock things just like the taller girls can. #petitelove <3