Thank you all for the love on my post about the Cotton Contest! Your support means the world to me! PLEASE keep voting
HERE
every day. The voting process is long and intense. This first round up ends the 22nd! I swear I haven't slept in 2 days because I am that nervous and anxious lol I want this so bad.
Now on to the outfit.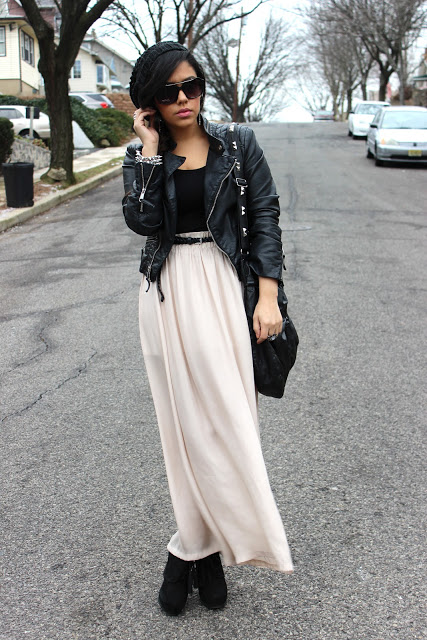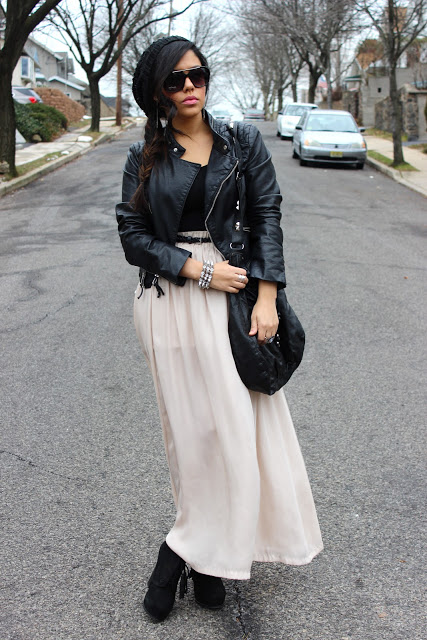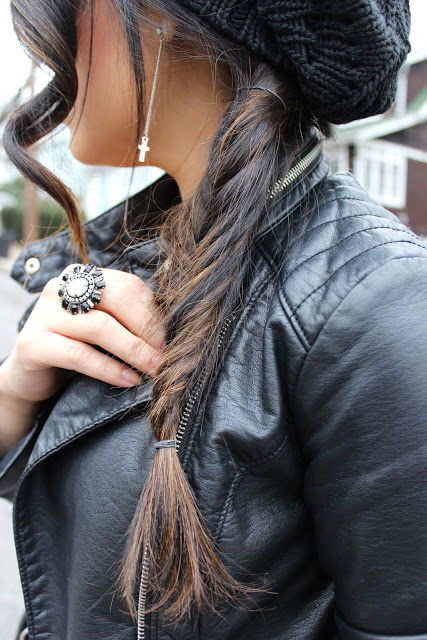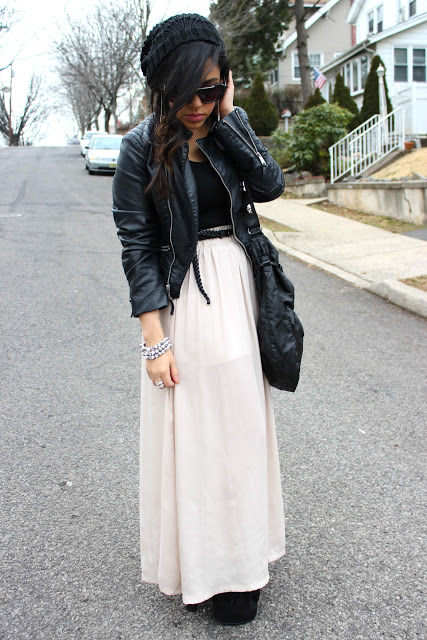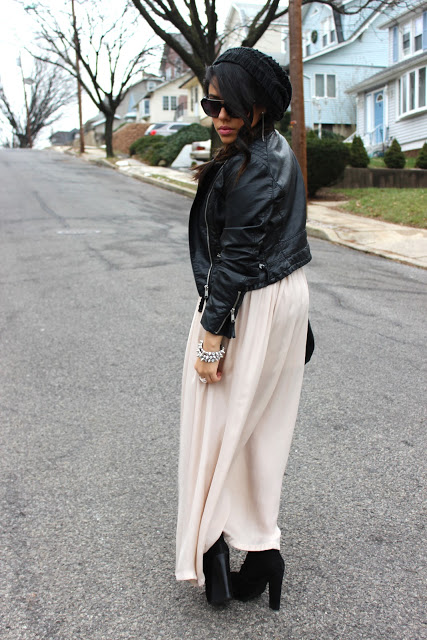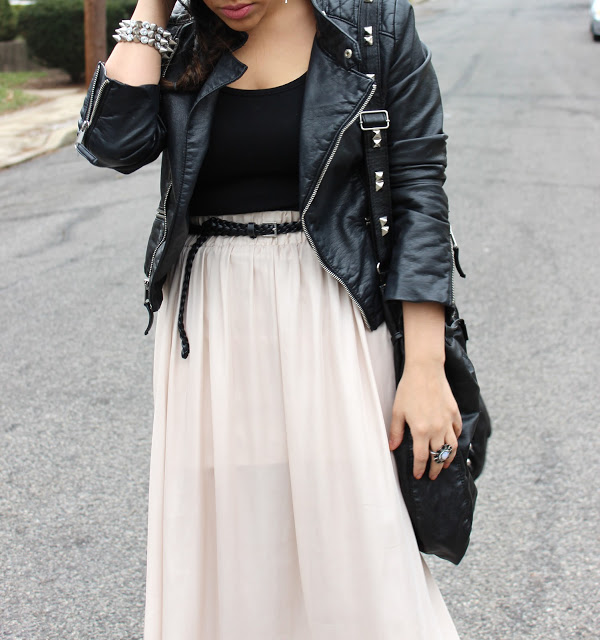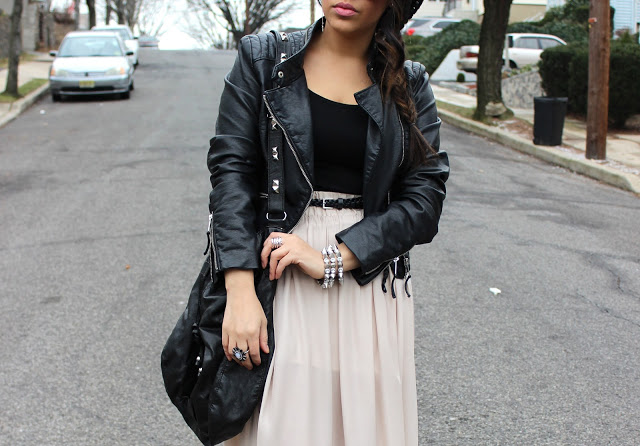 Maxi Skirt: Cotton On/ Jacket, Beanie, Belt & Bag: H&M/ Top: Target/ Booties: Steve Madden
 Sunnies: C/O
JimmySawgg
/ Bracelets: Forever21/ Ring: Juicy Couture (Gifted)
Pairing maxi skirts with leather jackets has been a trend for awhile now and one that I have been wanting to try.  So this is my little spin on it.  I love being inspired by street style and current trends and then making it my own. This is my first time wearing a maxi during the winter months.  The best way to make it winter appropriate is by layering and wearing boots/booties. I probably should have worn a scarf but I didn't have any that looked good 🙁 I've mentioned so many times that I love feminine outfits with an edgy twist so this was right up my alley.  It has a little boho vibe too which I love.
I've been obsessed with this beanie lately, can you tell? lol
I'm leaving for LA next week and I am so excited.  I feel like this new year has started off great for me and I really hope that it continues down this path.
<3 <3 <3