Hi loves! This next week 1/2 is going to be crazy.  I think I've overextended myself this month, but I feel like I can get it all done. [I hope]  I am leaving this afternoon for the city until Tuesday for NYFW and then on Thursday I am going on a quick work trip to someplace new. Can't wait to share more on that later!  I don't usually post on here during fashion week because it gets so hectic, but I am going to share everything on Instagram & Snapchat as it's happening.  I will definitely do 1 or 2 recap posts on here though!  The best part is that I get to see so many of my loves who are coming from other states.  That is seriously my favorite thing about fashion week.  Well that and the amazing street style.  Speaking of which, I still have no idea what I am wearing, but isn't that my story every season?  Yes, it is! lol Cross your fingers for me.  I hope I can pull it together.  I was looking back on old posts from 2013 when I  attended that September as a blogger for the first time ever. I  remember how nervous and excited I was. I can't believe how far I have come and it feels great to enter this season with a whole new site!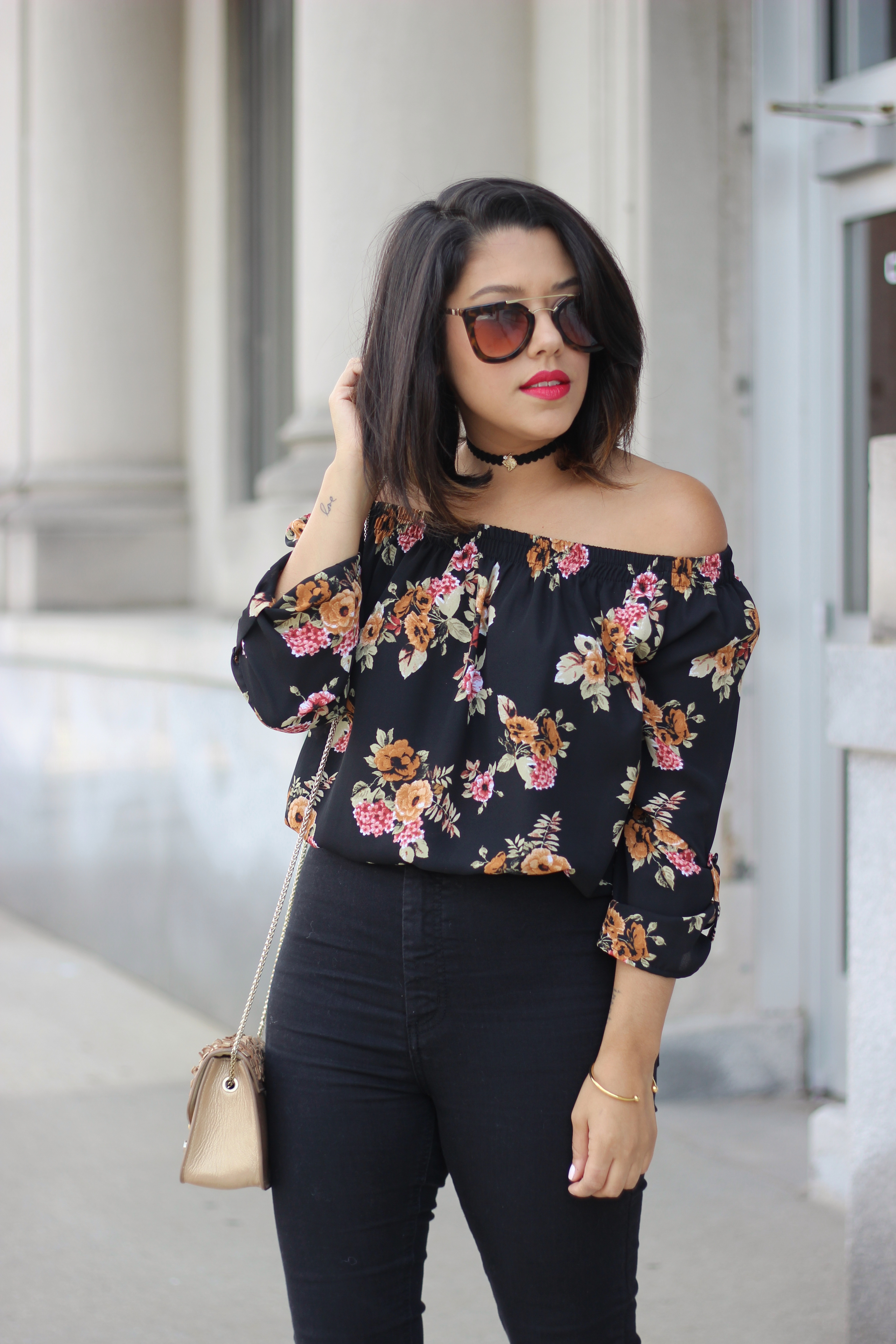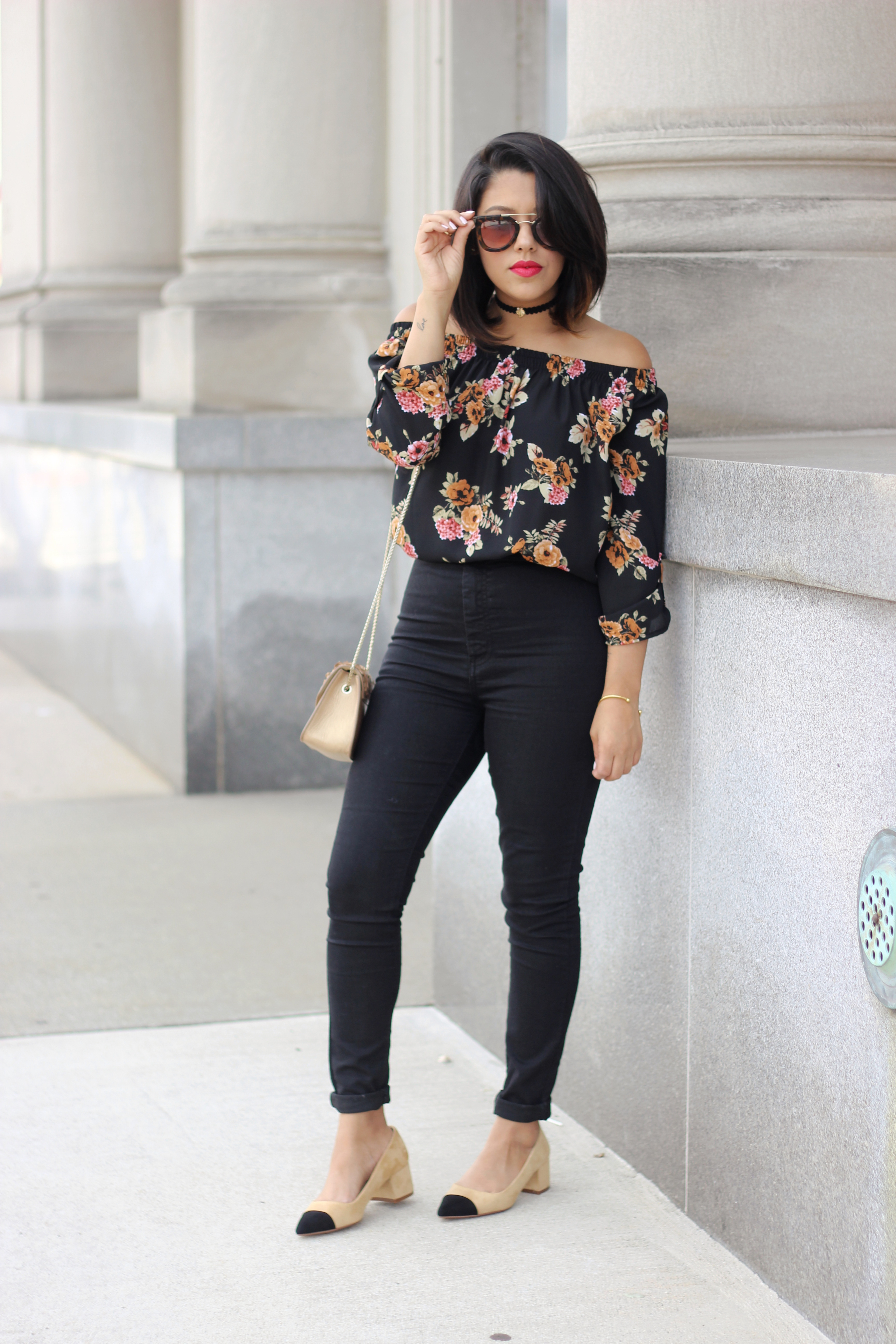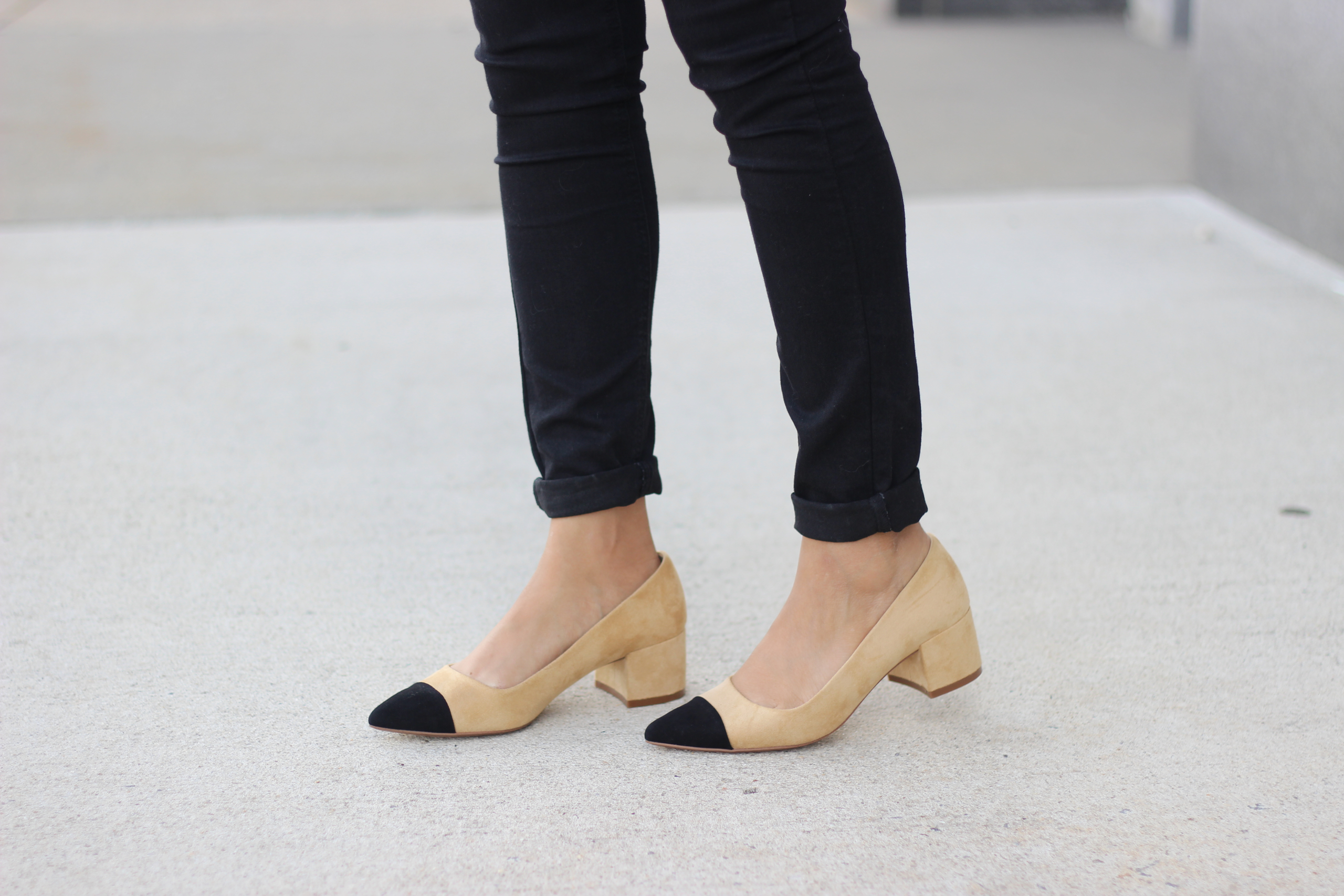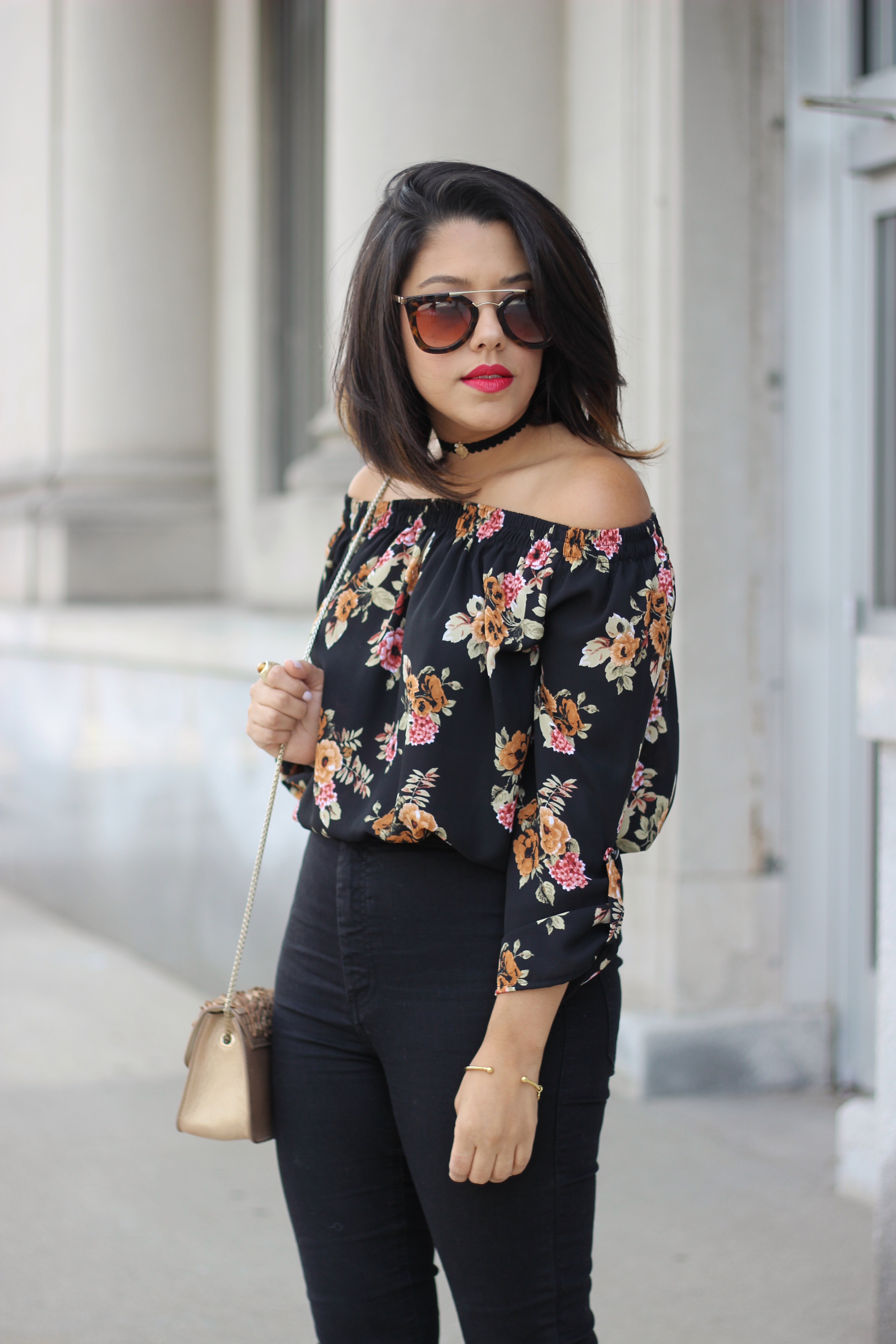 What I'm Wearing
Top: Fresh Boutique [similar] | Jeans: Cotton On
Shoes: Zara [similar] | Choker: Dor L Dor [love] Bag: Furla
So here's the thing about trends.  There are some that I love and some that I hate.  When a specific style becomes so popular, it's literally in your face everywhere. So hard to ignore!  Sometimes I'll test it out to see how I feel about it and other times I will just pass on it altogether. While it's cool to be "on trend" it's even cooler to just wear what you love because YOU love it. 😉 One trend for fall though that I must admit I am falling in love with all over again is the chunky block heel trend!  I just recently got 3 different styles and adore them all.  I had been lusting over the Chanel two tone cap toe slingbacks with a low chunky heel, but I would much rather spend that money (over $1k!) on my next trip. So I started searching online to see if I could find something that would be somewhat similar and that's when I came across this pair from Zara.  Now while they do look very different, there was enough similarity in the design for me to instantly want to snatch them up for only $40! They're so cute and I want to wear them every day. I've never really been into such a low heel, but lately I am all for it.  Still not a fan of the skinny kitten heels though, but these I can work with.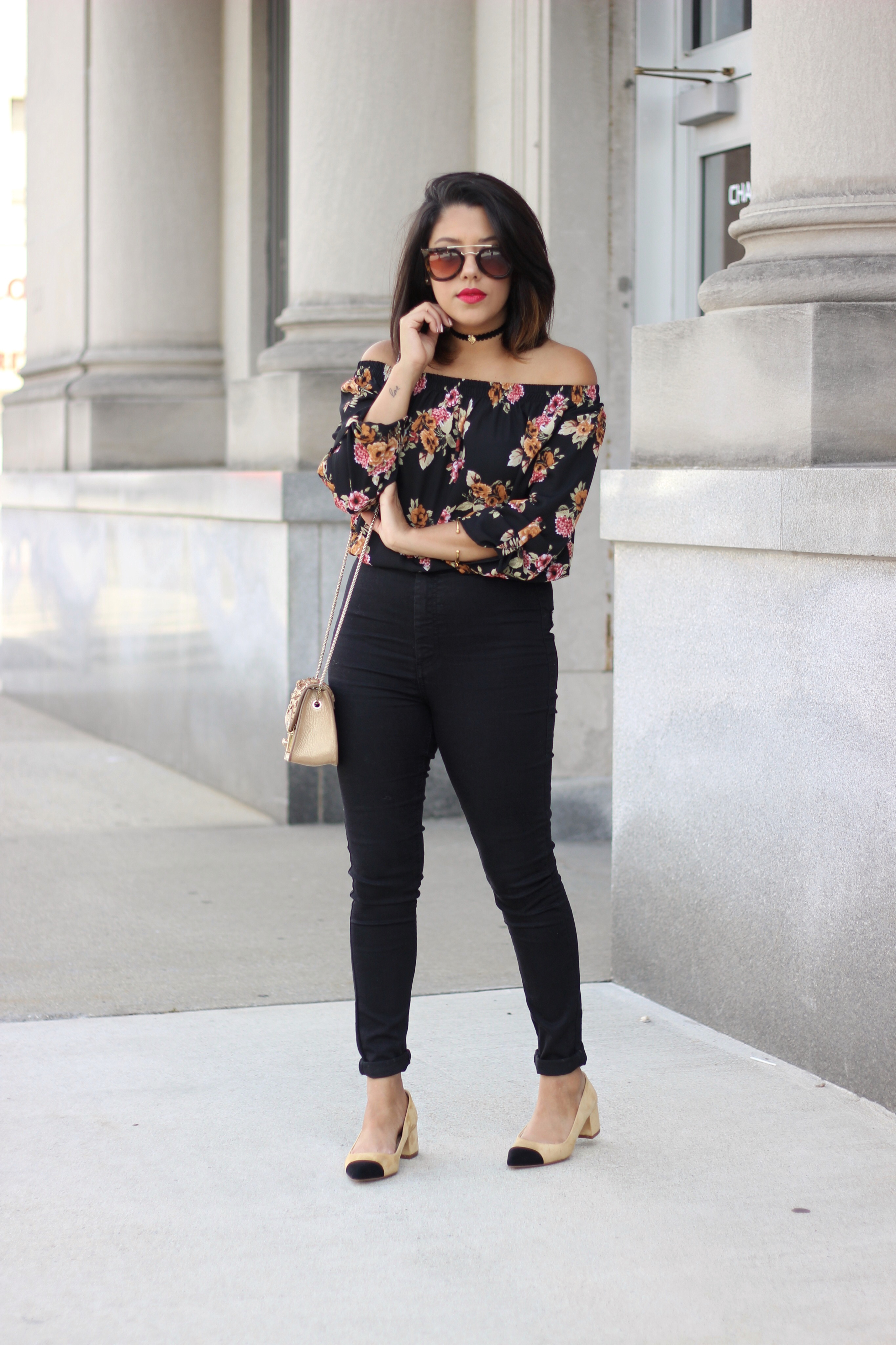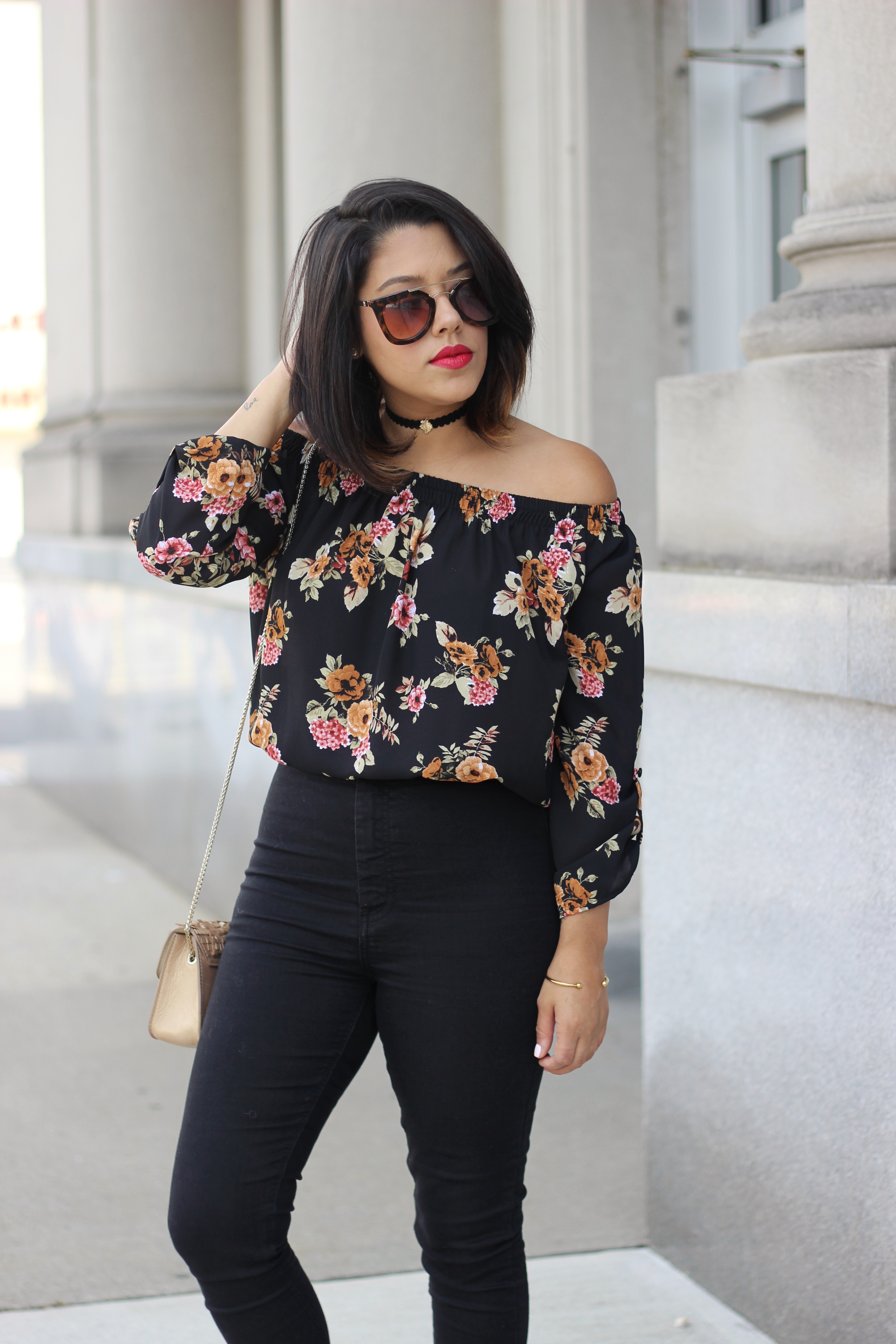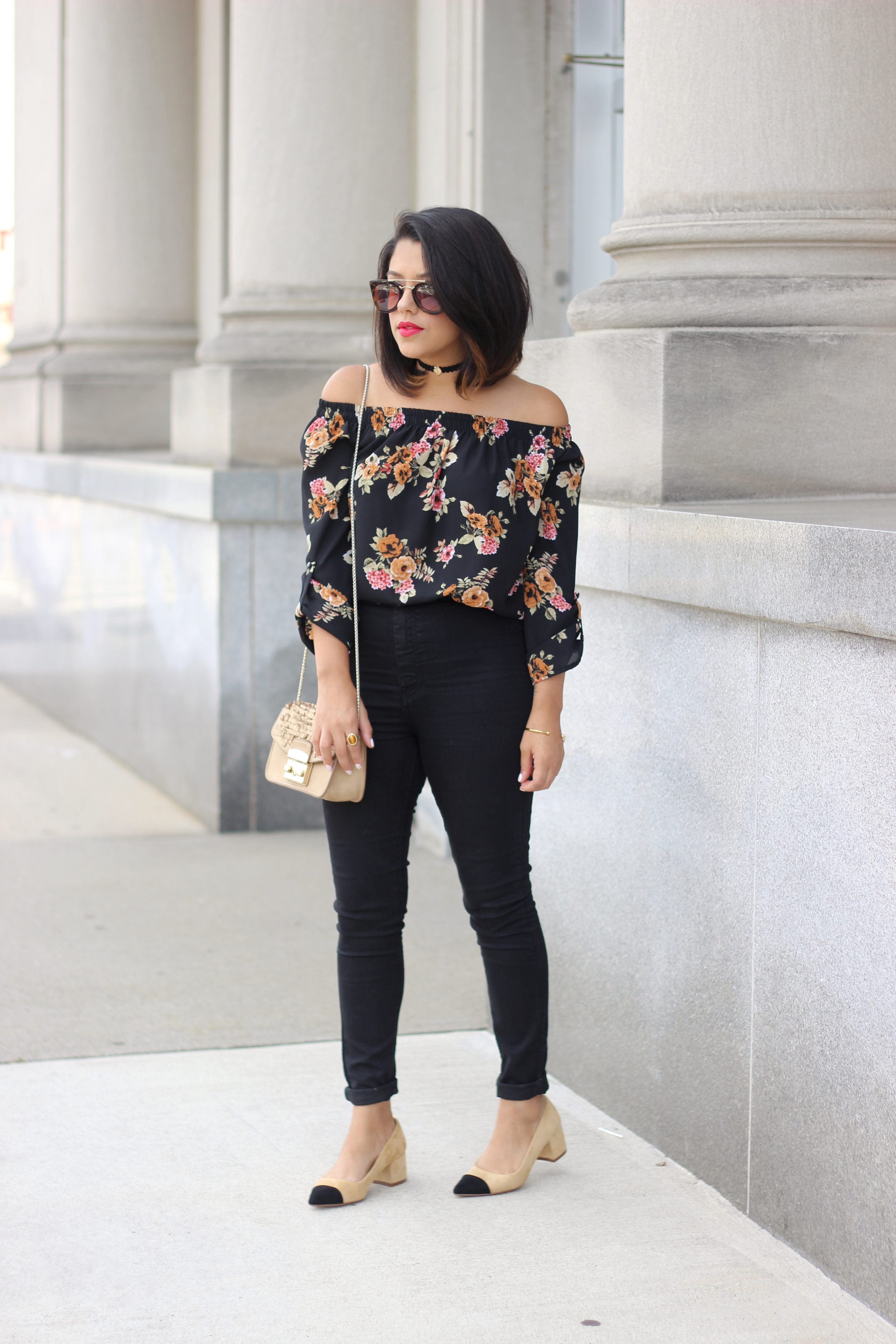 I've been shopping at boutiques a bit more than usual lately because they always have fun finds, like this floral OTS top and choker. It's clear that these are two other trends I've been obsessing over lately.  I just added a few more OTS tops into my wardrobe for the fall. I literally can't stop.  Make me stop.  I thought the shoes were the perfect pairing for the top, especially because of the two toned cap toe.  It really helped to make the outfit pop out more, along with my signature red lip. How do you feel about all of these current trends?! Would love to get your thoughts.
I have some fun partnerships that I have been working on for later this month and can't wait to share the new content with you all! Thanks for stopping by today. Make sure to follow along on my social media during NYFW!
 -Get The Look-