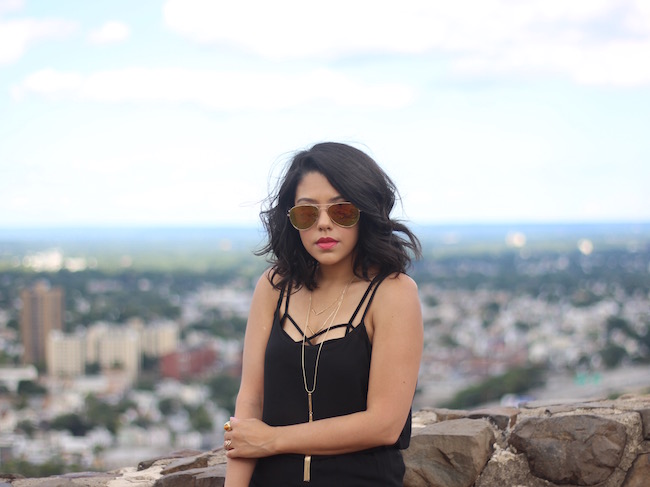 How amazing is this view?! I went to Garret Mountain over the weekend with my mom to check out the scenery and do a little bit of exploring. I had not been there in years and seriously forgot how beautiful it is. It really made me feel like I was away on vacation even if only for a few moments. I swear that I could just sit on that ledge looking out forever. It is so inspiring! I think that this will be the new place that I come to with my coffee and notebook.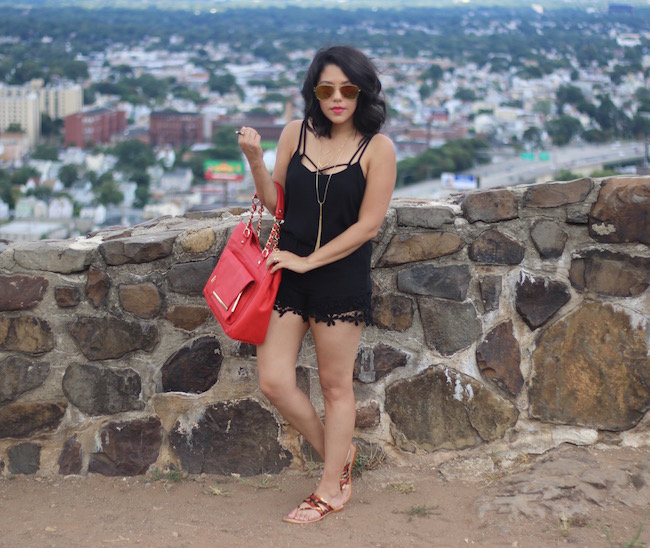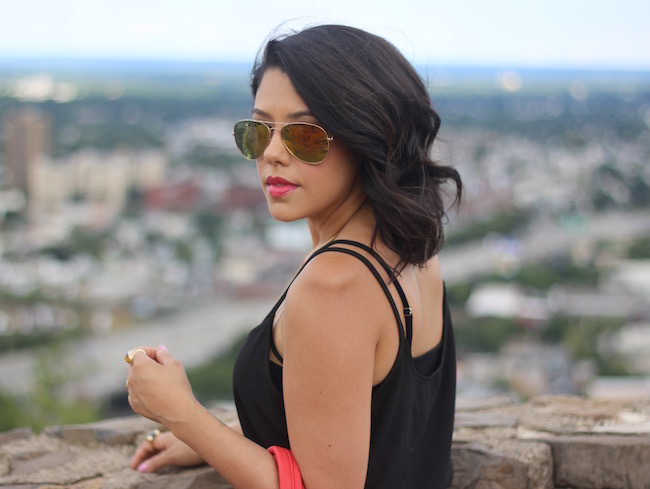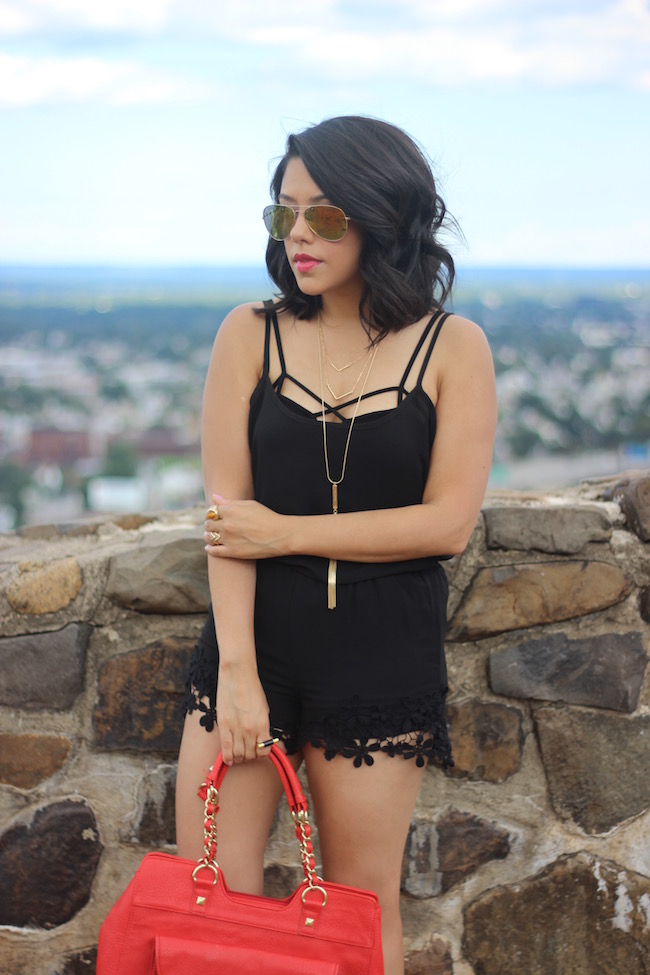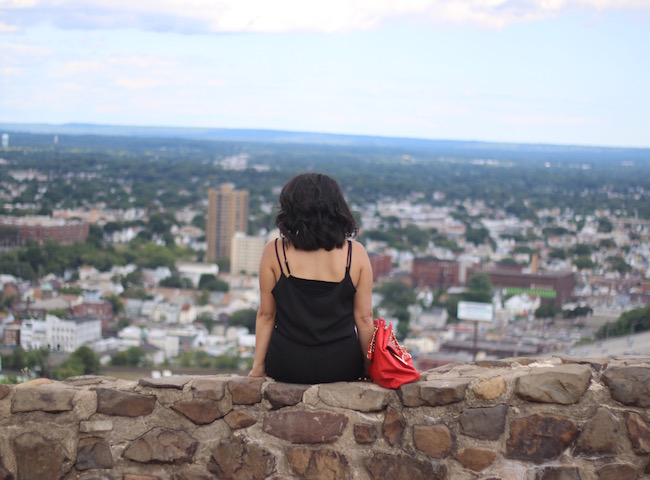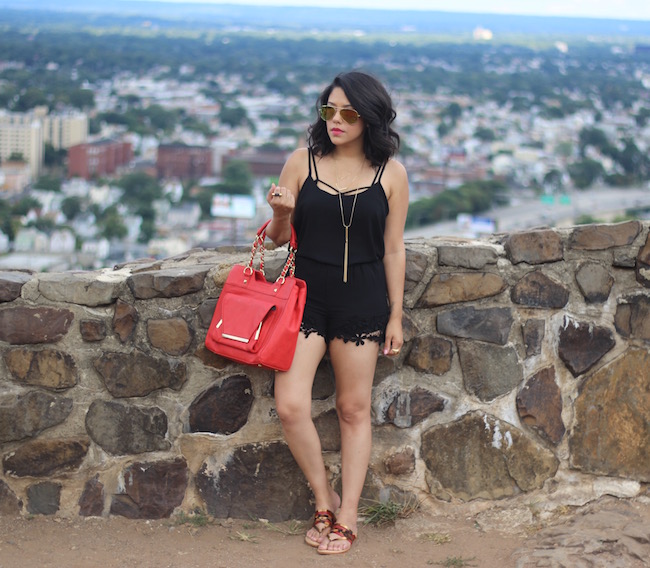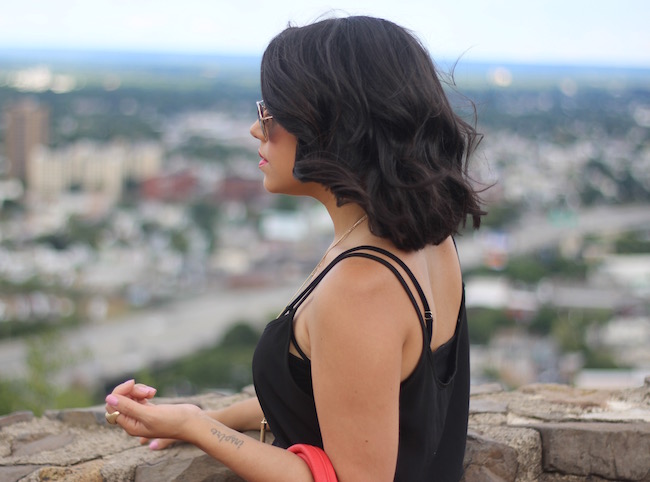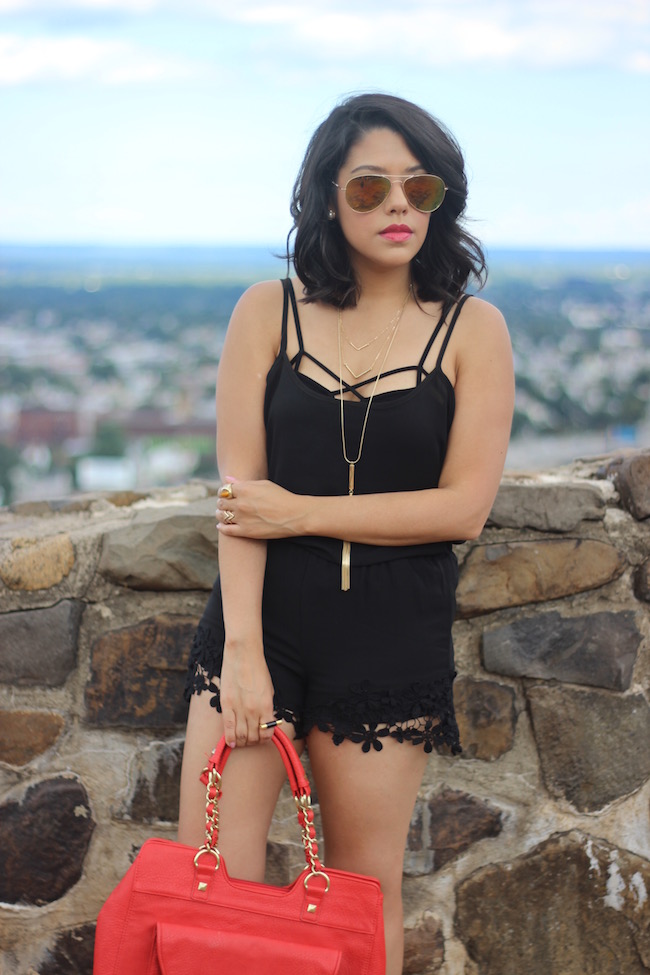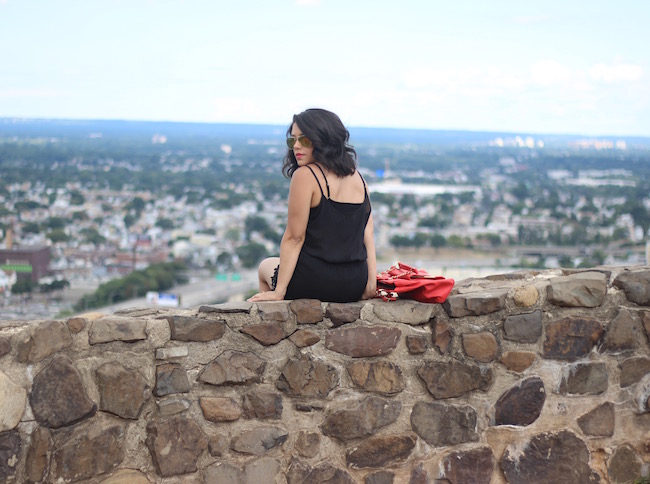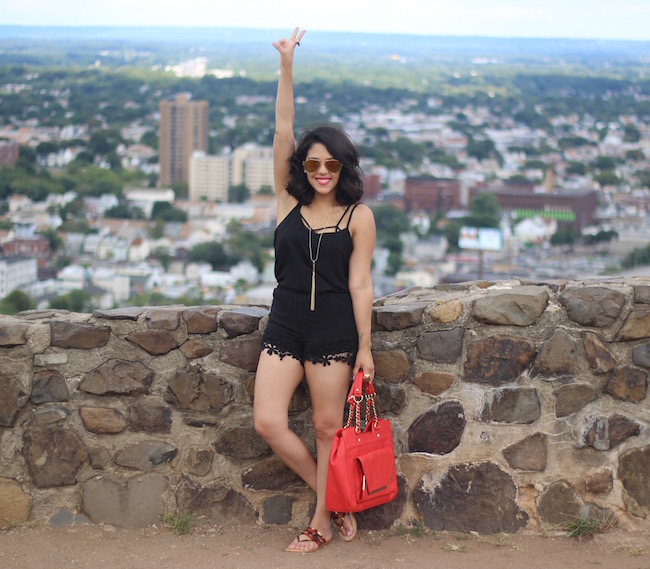 Top: AMI Clubwear [similar] | Shorts: ShopPriceless [similar style] | Sandals: Schutz
Bralette: ShopPriceless [similar style] | Bag: olivia + joy | Sunglasses: ZeroUV [also love]
Sorry for the photo overload, but I just had to take advantage of this amazing backdrop. I know that this is not technically considered a travel post since this place is only 15 minutes away from me, but it's still such an amazing place to visit if you live in the Jersey area. Since I didn't do much travel this summer, I really wanted to make sure that I took a couple of weekends to do something different and fun. There is so much to do at Garret Mountain, whether it's going for a run or a walk, having a picnic, checking out the castle or just simply enjoying all of the breathtaking views. I know for sure that I will be coming here more often before it starts to get cold again.
I put together what I like to call a "faux romper." These are two pieces that I have had for awhile and never wore before. I love that they're the same material because it makes this look even more like one piece. It's super simple, but the lace detailing on the shorts and this criss cross bralette helped add a little something extra. By the way, this bralette has been such a go-to piece for me this summer. I love adding it underneath tanks and dresses, especially with ones that come down low in the front and on the sides. I incorporated some red and gold into this look and even a pop of leopard with these slip on sandals. It was the perfect casual look for exploring on a beautiful Sunday afternoon.
Hope you have a lovely day!