Greetings from Miami!!  I wasn't going to post anything until I got back but I miss blogging already so I will share quickly what I wore last night!  Then when I get back I will post everything all in one with my outfits and other fun photos from my little get away!  I wish I had my mom's Nikon with me!!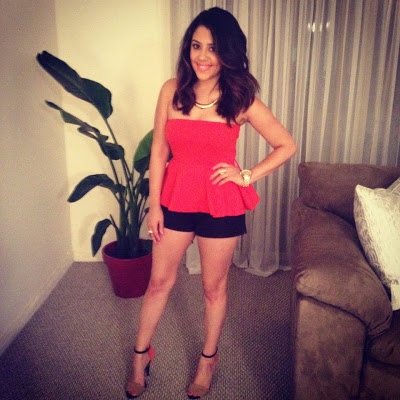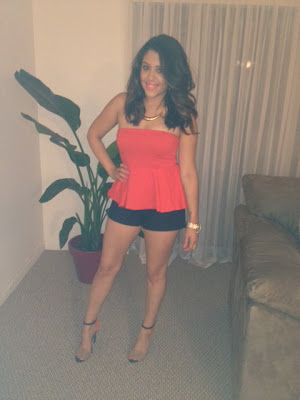 Top: Zara, Shorts: H&M , Shoes: Zara
My plane got in around 8 last night so we just went to get some drinks at a place called Sugar Cane.  Something kind of low key and casual.  So I decided to go with this orange peplum top that I got on sale for $9.99 from Zara.  It was originally $25 and I got one in white too!  They're super cute tops and I love them 🙂 I paired it with high waisted shorts and my favorite Zara sandals.
I'm staying in the Coral Gables area with my friend Claudia.  It's so beautiful over here and every time I visit I never want to leave!
Can't wait to share more photos with you! Time to lay out by the pool and conquer the day 🙂
XOXO