One thing that we all try and do during the colder months is layer and there are many different ways to do it. One of my favorite trends is layering a sweater over a button down. I've been wanting to try this out for so long now and finally got the right pieces to make it happen.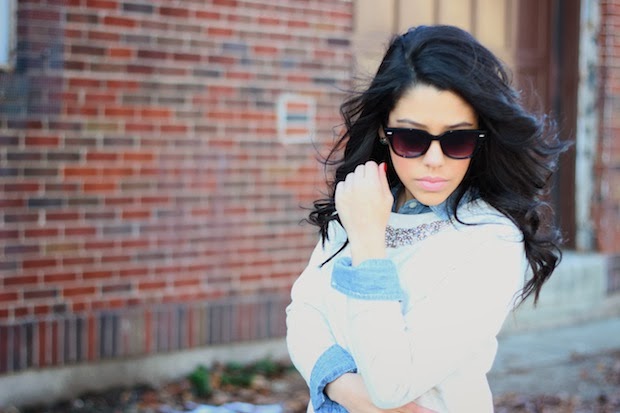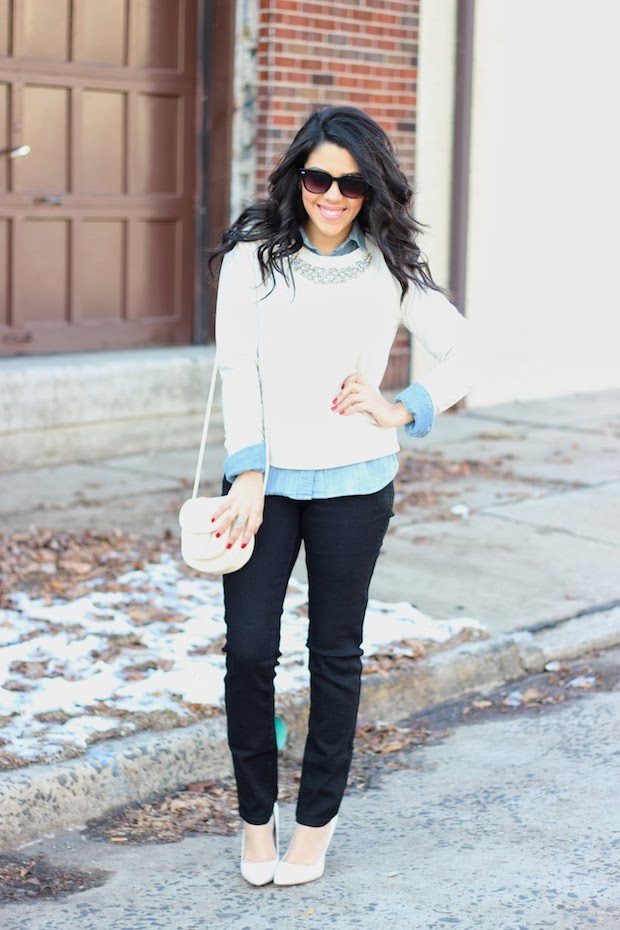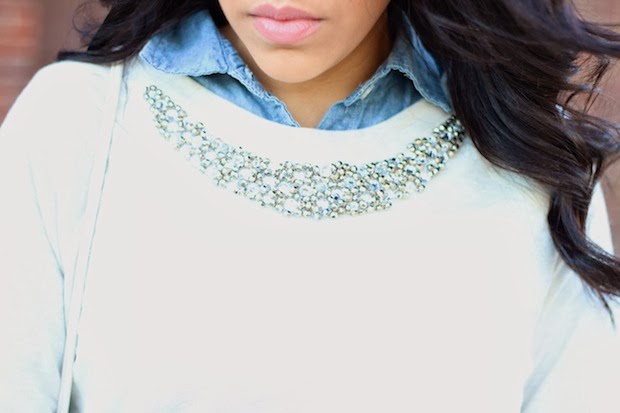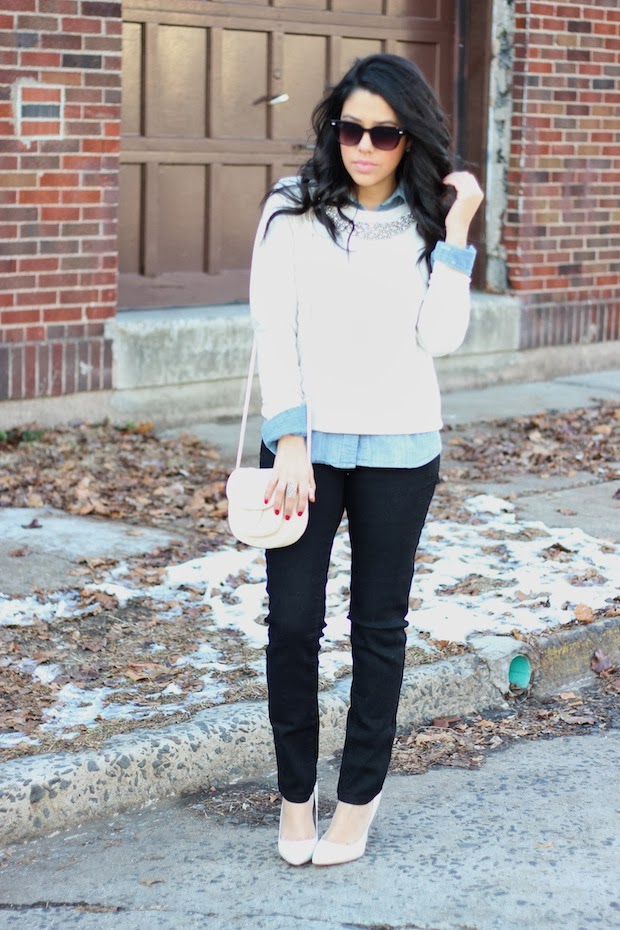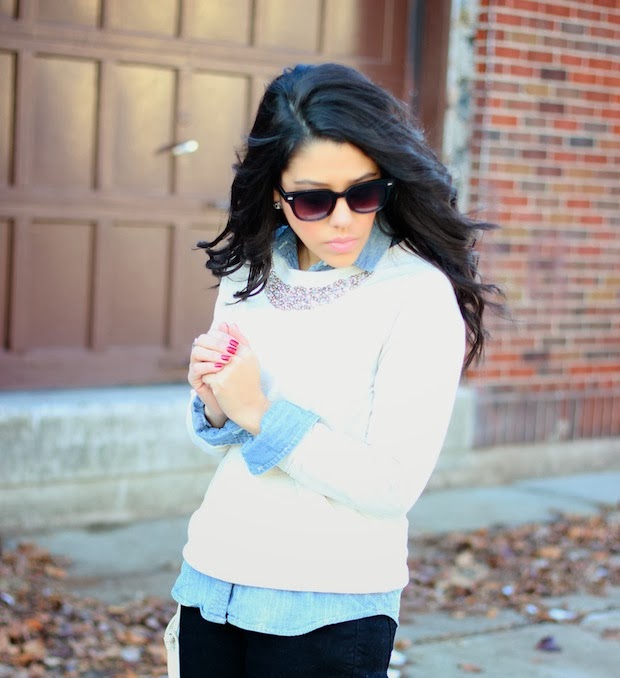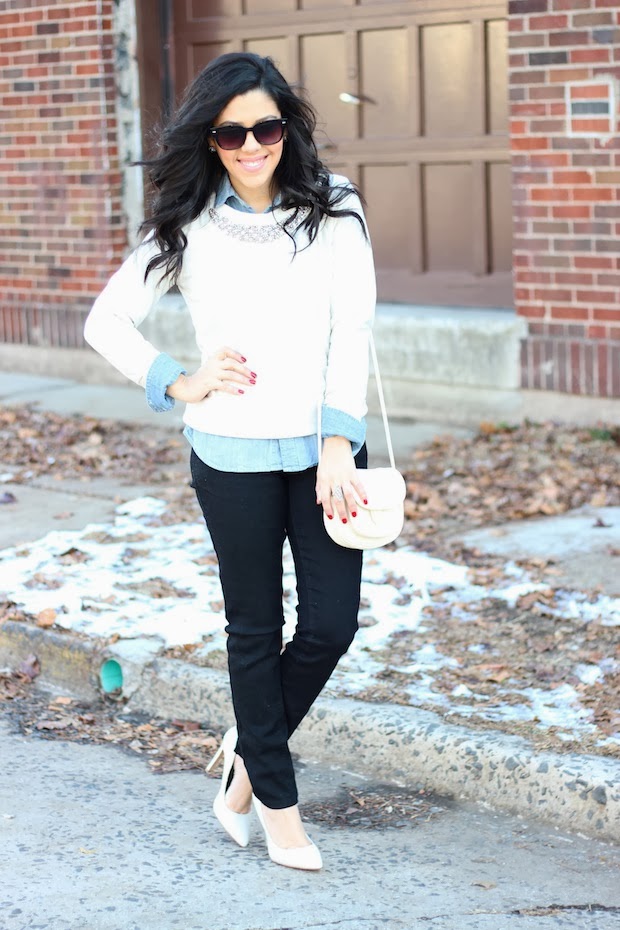 Jeans: Aeropostale (
here
) c/o / Shoes: Aldo
Bag: Charlotte Russe
Numerous times, I have expressed my love for chambray tops. The best part about them is that they act as a neutral leaving room for endless styling options. Instead of doing a simple white button down, I wanted to use the chambray one for a different effect. I'm definitely a fan of mixing different textures and styles together. I think it's a great way to create something new. My favorite part about this sweater is the embellishments on the neckline. It was the perfect way to take a basic and turn it into a statement piece. It also adds a little dressy touch. To match with the sweater, I went with these white pumps which also dressed up the look. I really like that dressy/casual mixture. I've been on the hunt for a great pair of black jeans and found these at Aeropostale. I really love the fit. I teamed up with them again for this holiday/winter season to showcase a few of my favorite pieces.
On another note, I have two fun announcements. I am going to be one of the guest speakers at an event this Thursday. Here is the flyer with all info. If you are in the area and interested in attending, just send an email to the address listed on the flyer. I would love to see some of you there!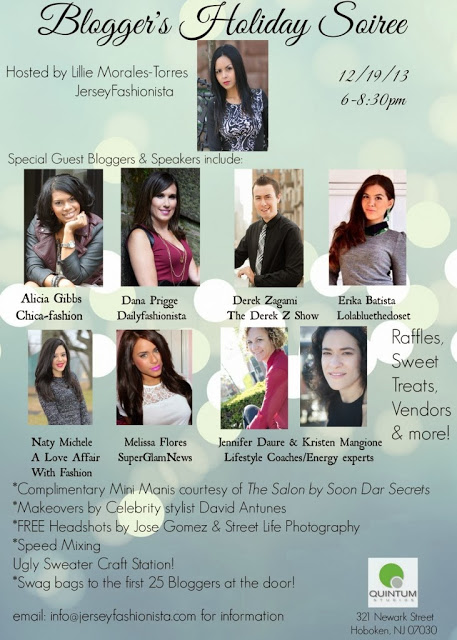 And also, I will continue to be apart of the Fearless Fashionista campaign in 2014 where I will be blogging for four major shopping centers in New Jersey 🙂
Hope you have a great day loves. It's snowing here again!
<3