Happy Friday beauties!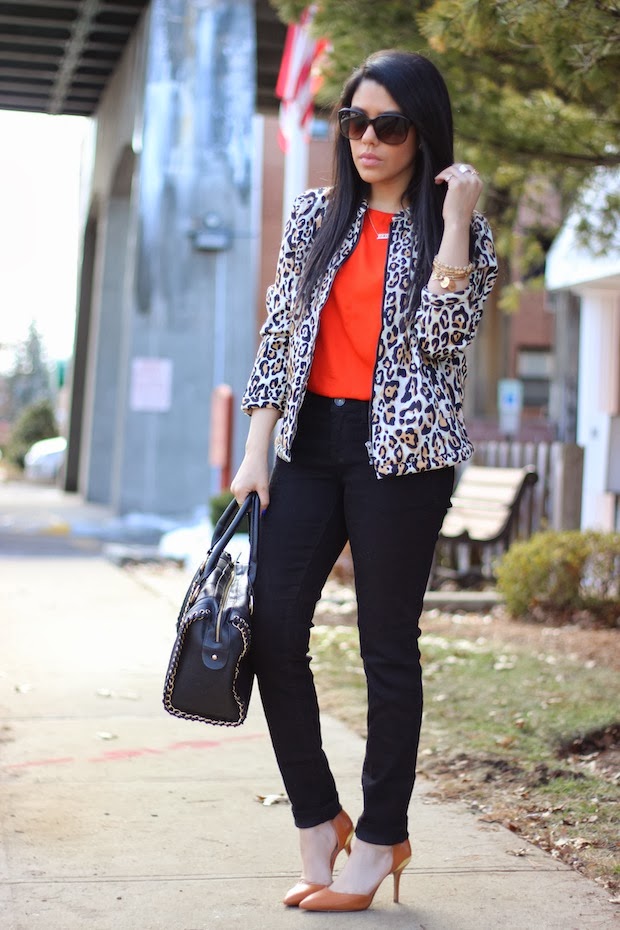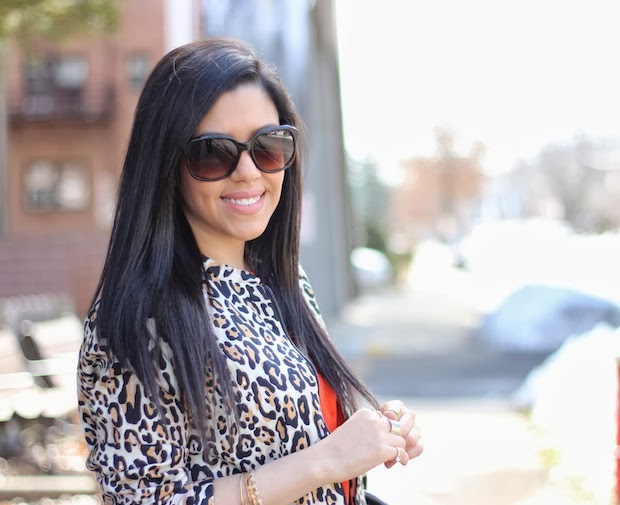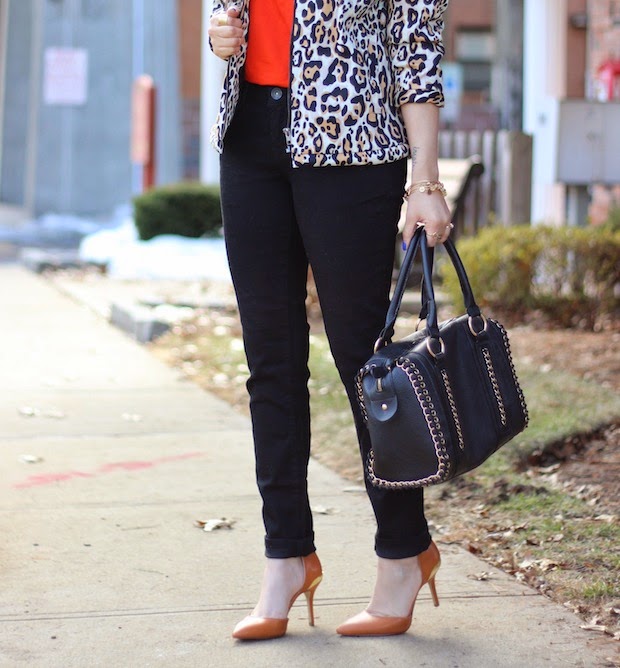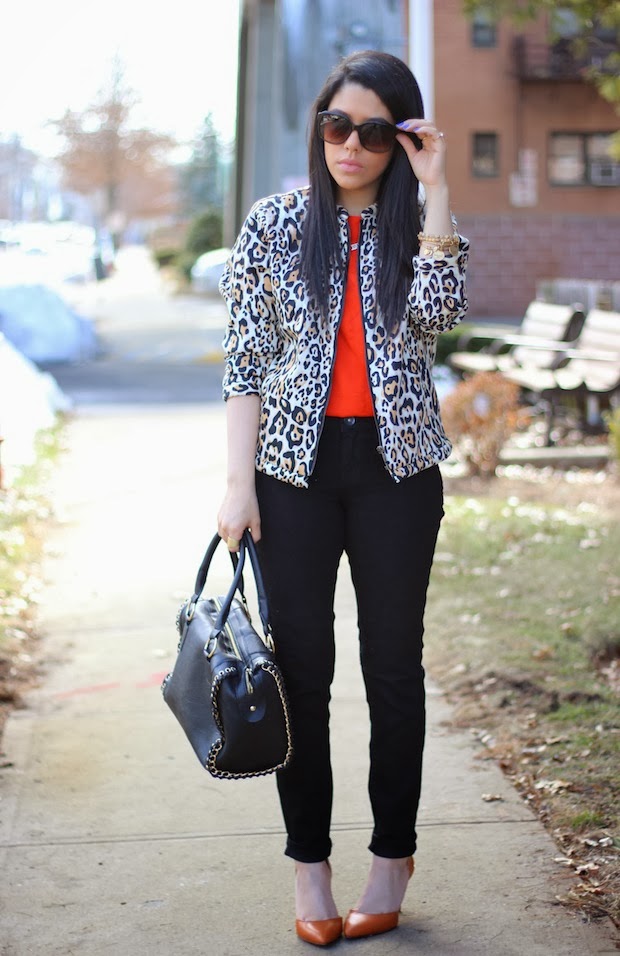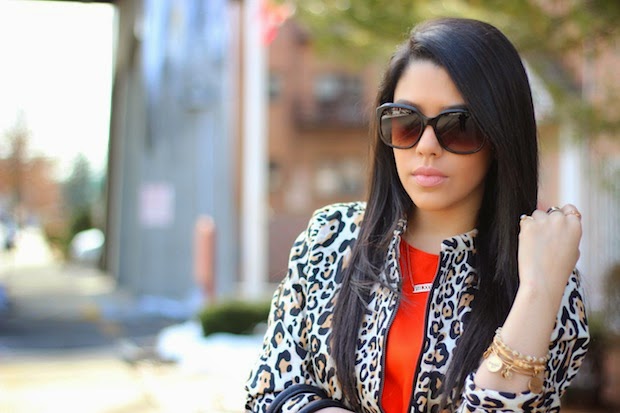 I guess it's safe to say that I am leopard obsessed now. You might remember this bomber from a couple of months back when I paired it with a leather skirt. This time, I just wanted something more casual. It was in the 60s when I took these photos and it felt like I didn't even need a jacket. It's super light weight though, so it was perfect. Once again, I'm using this top as my pop of color. I just can't get enough of it. I love how vibrant the orange is and it works really well with the leopard print. Initially, I was going to wear regular denim, but at the last minute switched to black jeans. I think it made the shoes pop out a little bit more. I found these at Nordstrom Rack a few days before my trip. They were initially $130 I think and I got them for $69. Not too bad! I usually prefer a higher heel, but I have to admit. These are super comfortable and sometimes a lower heel is definitely needed. Since I wore them with pants, you can't see the whole shoe. So I will be wearing these again soon to show all the details 🙂
And now for some fun news! At the end of January, I went to NYC with the other New Voices Of Beauty to film a video with P&G Beauty and Lucky. It was a really great experience and I'm thankful for the opportunity. The video is now done and you can check it out below! I will also be going to LA in April for Lucky FABB West so I am really looking forward to that too. I haven't been to LA in over a year so I can't wait to get out there again. Are any of you going to be there? Let me know as I would love to meet up!
And one last thing. A few months ago, I mentioned that I did a street style shoot with Bella NYC Magazine for their March/April issue and it is now out on newsstands! Just wanted to say thank you to Dana for the write up and for including me in this issue!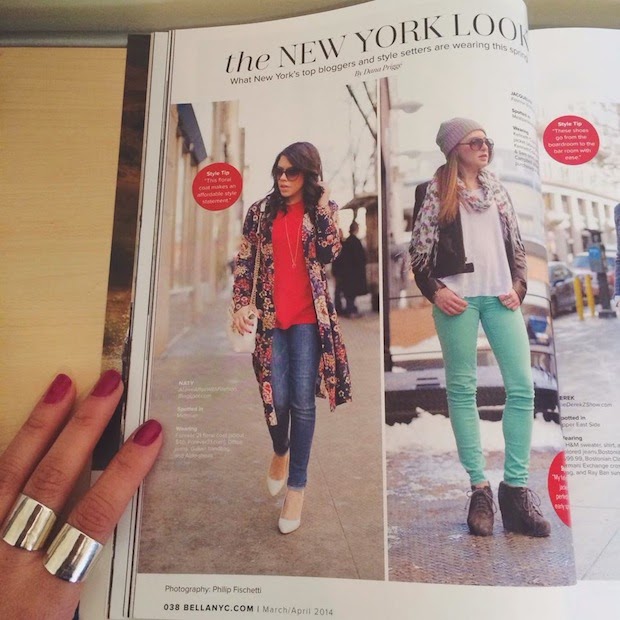 Have a lovely day & cheers to the weekend!