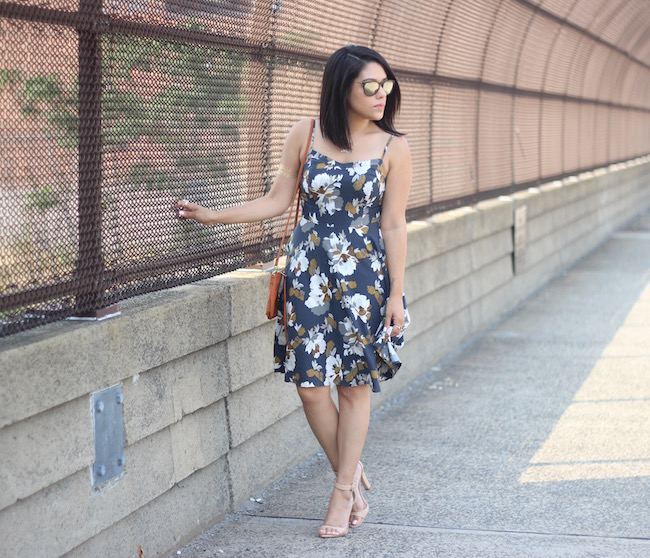 Getting in some more floral print before summer ends. I wore this over the weekend on the most beautiful, sunny day!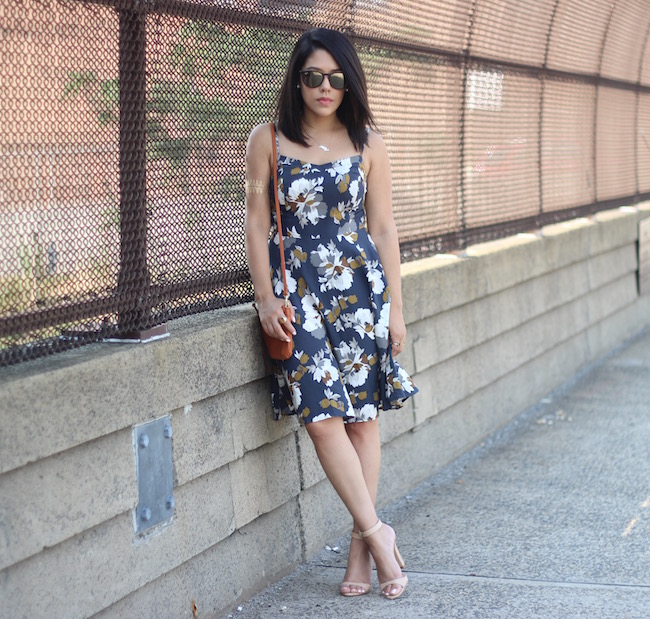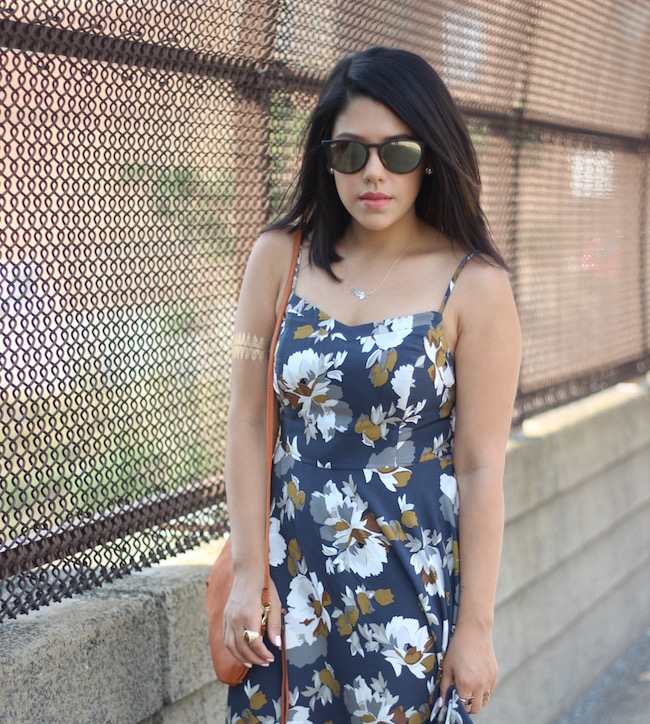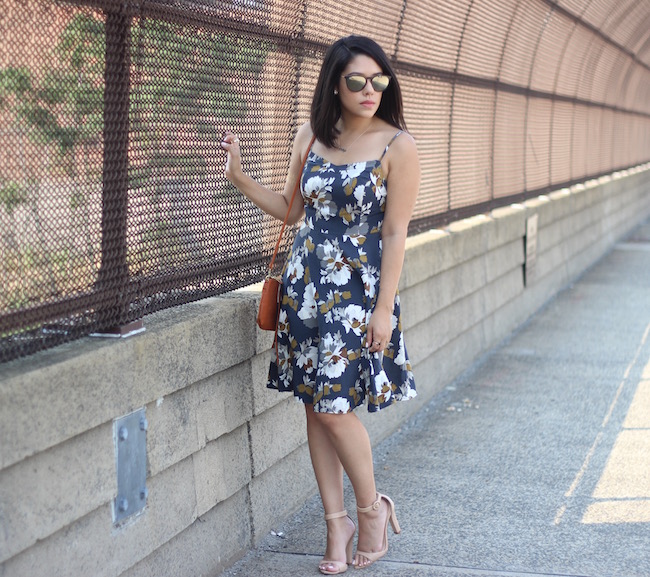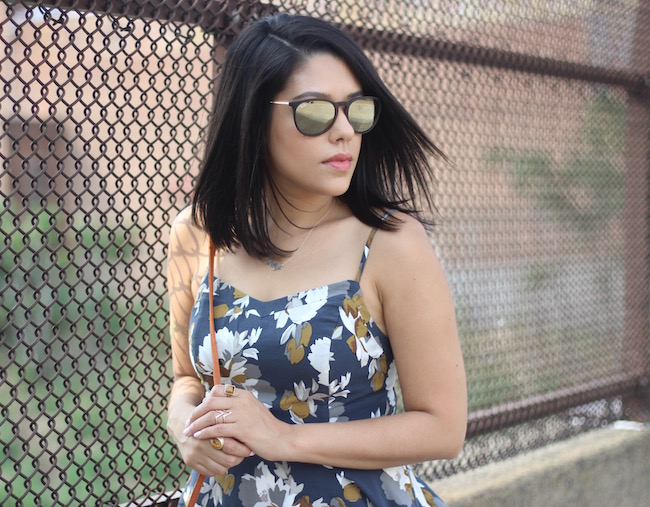 Dress: Old Navy | Bag: H&M [similar] | Shoes: Zara [old, similar]
Sunglasses: Old Navy [love these]
I initially got this dress with the intentions of wearing it with flats, but since the length comes to my knees, it worked much better with heels. I definitely needed to give myself some extra height. [story of my life] I really liked this floral print because the color combo is so different from the typical bright shades. This is a bit more toned down and the colors work really well for transitioning into the fall. I added in my mirrored sunglasses and orange bag to bring a little something extra to the outfit since this look is really simple. I am going through a mirrored sunglass phase for sure. I just recently got a few new pairs and I can't stop wearing them! I still have on my flash tat too. I don't know how to get it off completely. [lol] I like that it's gold though because it also added something more to this look!
Hope you're all having a lovely week so far.