Moving on to the second part of my NYFW recap!
Day 4 was a bit more calm for me during the morning and afternoon.  I just stopped by a few things including a shoe presentation for Chloe Gosselin.  The shoes are to die for!  Speaking of shoes, I totally wore flats.  After last week, I don't want to wear heels ever again.  Seriously.  Here I am wearing a skirt and cropped sweater from Porte Mode that I turned into a matching set, even though it's not meant to be. 🙂 My flats are from Zara.
Later on at night I went to an event for Mode and then a dinner with a couple of other bloggers.  This was one of my favorite nights because I got to see so many people that I have not seen in awhile.  Definitely a lot of fun!  I wore this red lace romper from Saylor.  Obsessed with it!  I wanted to save it for the holidays, but who am I kidding I have no patience.  😉
Love these girls!  Lisa & Lillian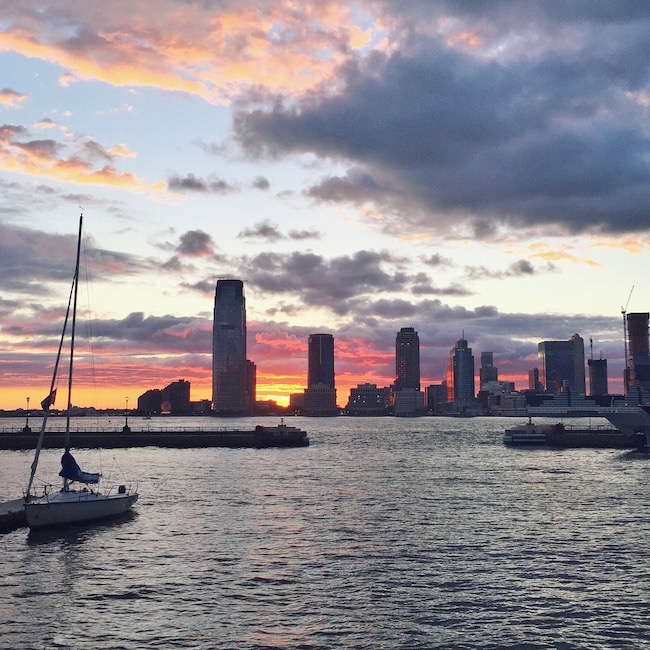 The most beautiful sunset.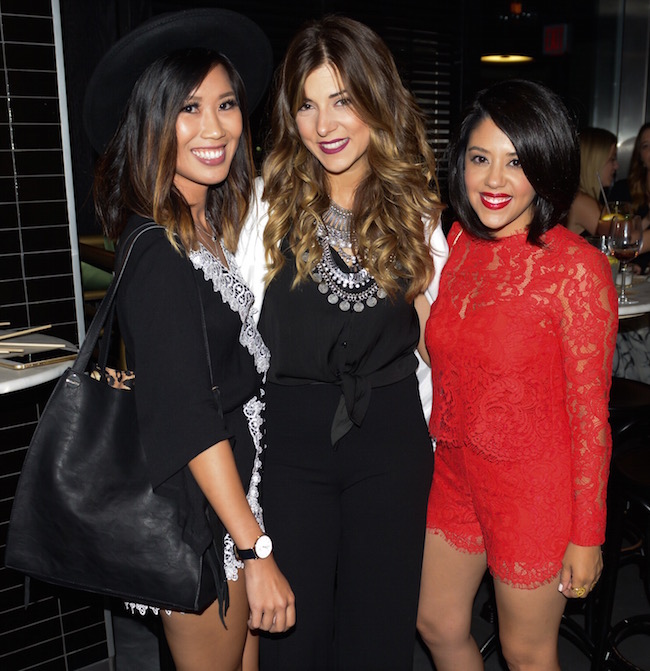 Day 5 I wore a suede button front skirt from H&M and a maxi button down from OASAP.  This ended up being another favorite outfit of mine.  I also did a fun shoot with my bestie Chevy for a style interview with Poshmark.  During the day I just did a few showroom visits and hung out with the girls before the nighttime festivities!
The babe Chevy <3
Later on at night we stopped by an event for Rosario Dawson's line and then we went to a wine bar for some wine and cheese, of course!  I decided to mix things up with this fringe skirt from Nordstrom Rack and lace top from Charlotte Russe.  I love mixing different textures!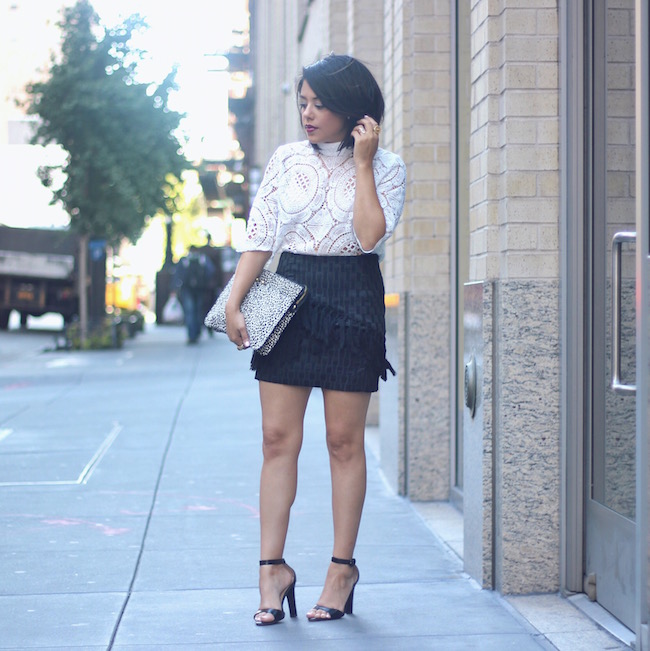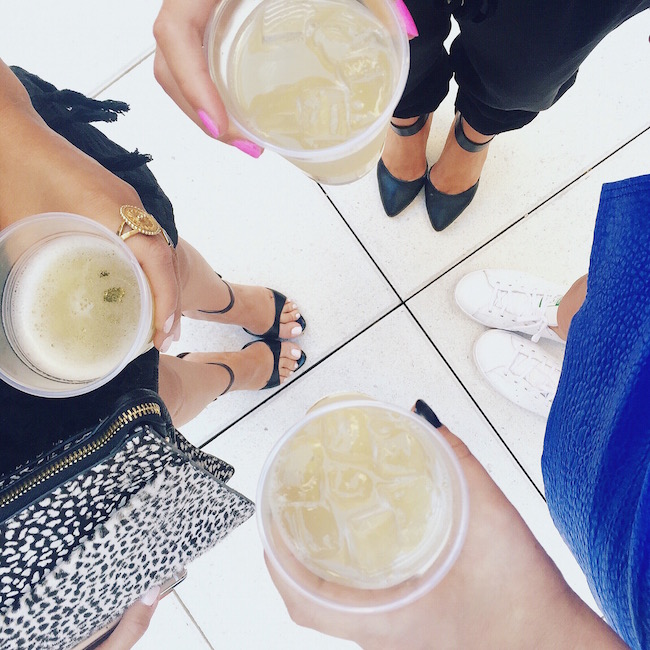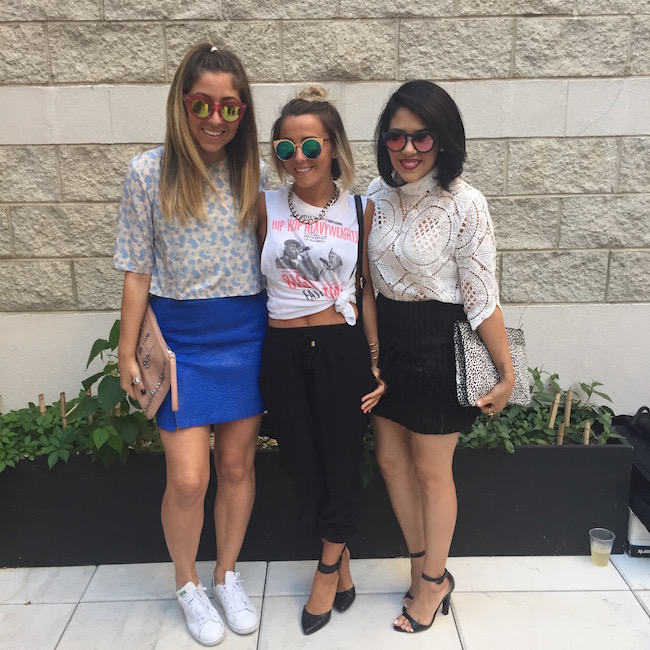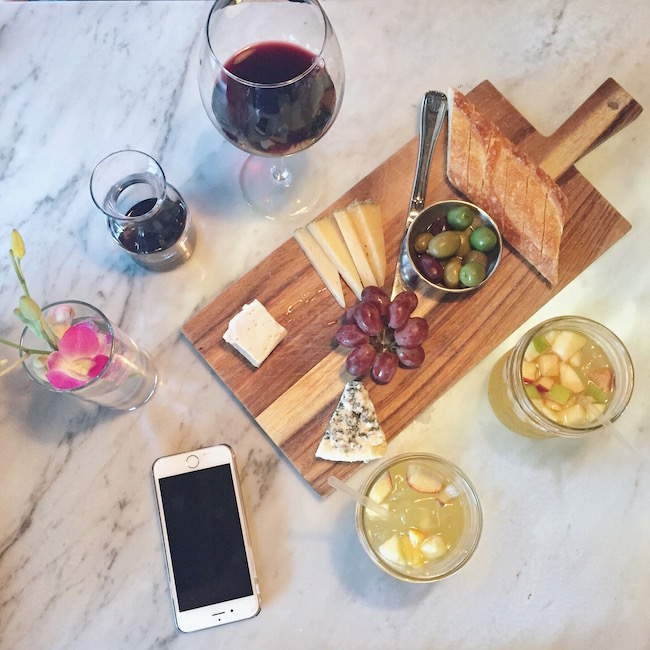 And finally the last day… I had two shows for Angel Sanchez and Michael Costello.  Both amazing!  I wore this gorgeous flowy skirt from Porte Mode and a crop top from Tobi.  This was a last minute look, but I really loved it!
And that's a wrap on this recap! I tried my best to show a little bit of everything that I did and of course posted on instagram and snapchat a ton. I used my iPhone for photos from the shows so the quality sucks lol, but I tried to get a few in here. Hope you enjoyed!  Have a fab weekend loves.