There's lots of pink going on today!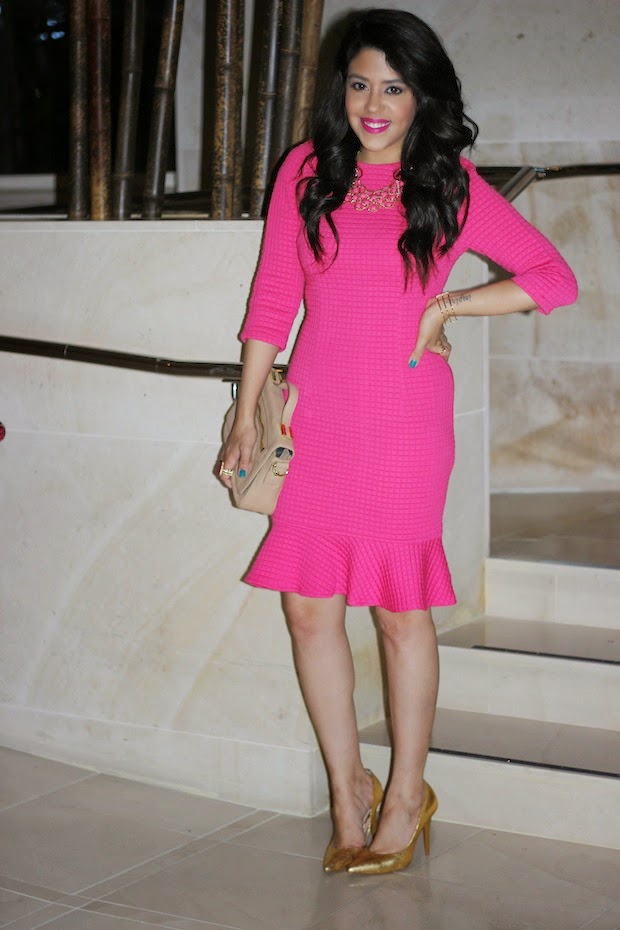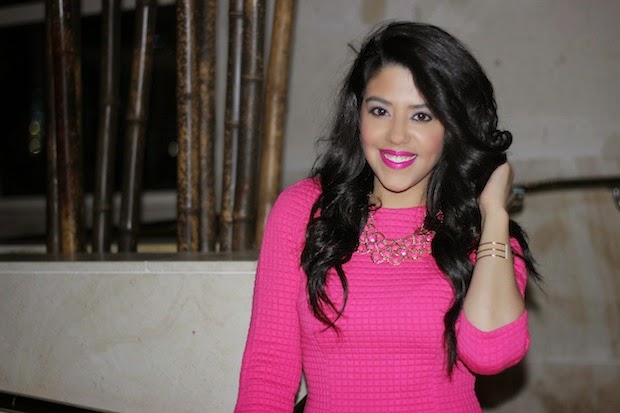 Bag: olivia + joy (
here
) / Necklace:
Vahife
/ Rings:
Prima Donna
Pink dress, pink lips, pink necklace… can you tell I love pink? It's just so bright and summery that I couldn't help myself. I wore this over the weekend in Atlantic City to celebrate my mom's birthday and Mother's Day. It was so much fun! We had the most amazing dinner at Izakaya, played some slots and then went to one of the clubs inside the Borgata. Yes, my mom celebrated by dancing at the club haha She is the best! It was an amazing family weekend.
The dress and shoes came in just in time and I knew they would be a perfect match for AC. I finally have a pair of gold pumps! I've been looking for them everywhere. I can't lie though, at the end of the night my feet hated me. These are not meant for dancing lol
On another note, I've been getting more volume when using my curling wand by combing through and spraying each curl. It's been making a huge difference. So if you are trying to get some extra volume too, I suggest combing through!
My cutie mom.
My sissy <3
Part of our yummy dinner at Izakaya.
The cutest "sushi roll" dessert. It was rice krispies & ice cream!
My beautiful and wonderful mother <3
Have a lovely day babes!