Can I just start by saying WOOHOO for bare legs 2 days in a row! It was in the 50s this past weekend, which felt like summer for us east coasters, and it was nice to let my legs breathe for a change. In my mind, winter is over and I'm already trying to transition into next season!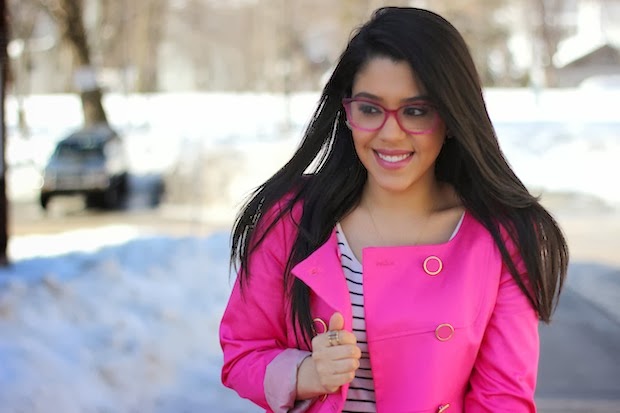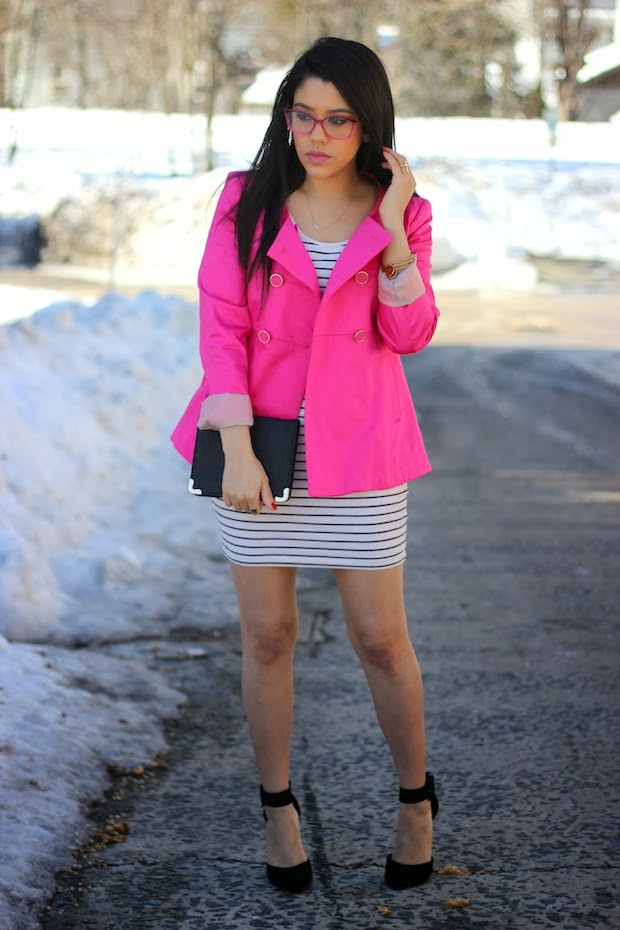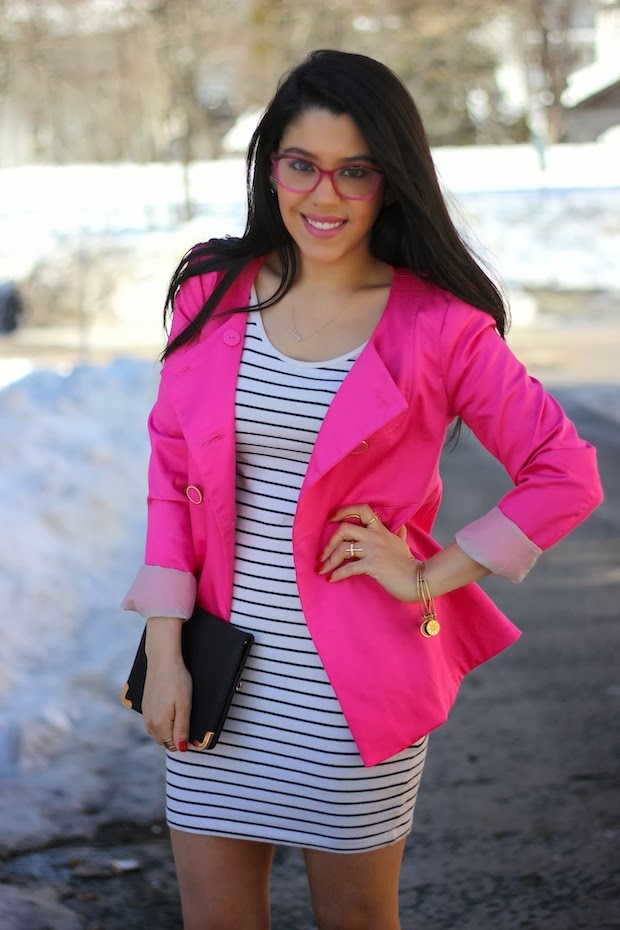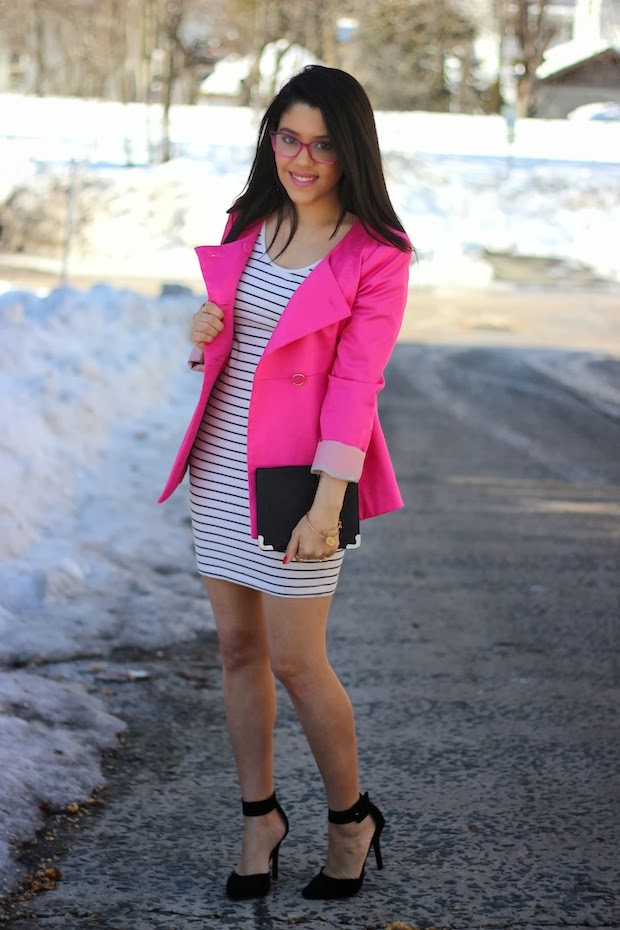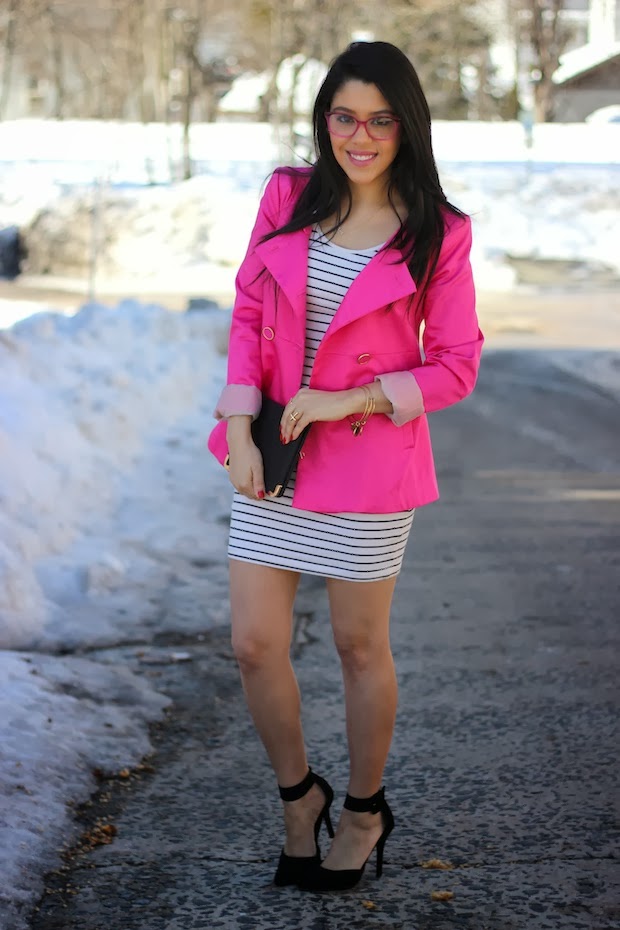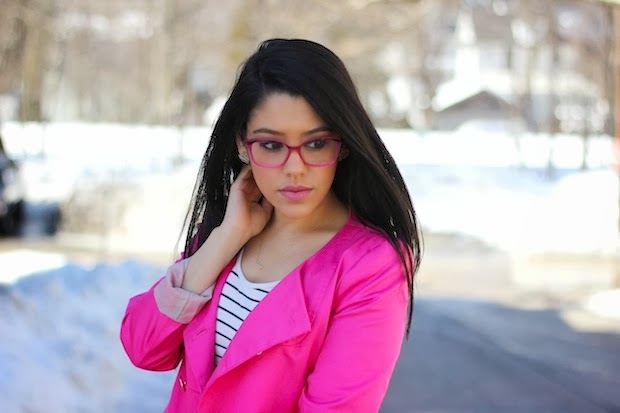 If you've been reading my blog for awhile, then you might remember this dress and coat. I've worn both pieces a few times before and I'm happy that I've held on to them. I look at stripes as a neutral, so it's fun pairing them with bold colors and/or prints. This look was unplanned but came together pretty well at the last minute. I knew that I wanted to match the coat and glasses, but I wanted to wear something that wouldn't be too expected and this dress seemed like a good fit. I've always been a fan of the pink/black combo, so I decided to match my shoes and bag with the stripes. I feel like it all kind of balanced itself out.
This is my last geek chic look… for now! I have to admit that I've really enjoyed wearing all of these frames. Stay tuned for this Thursday where I will be going into detail about my fun collab with
Happy Tuesday lovelies.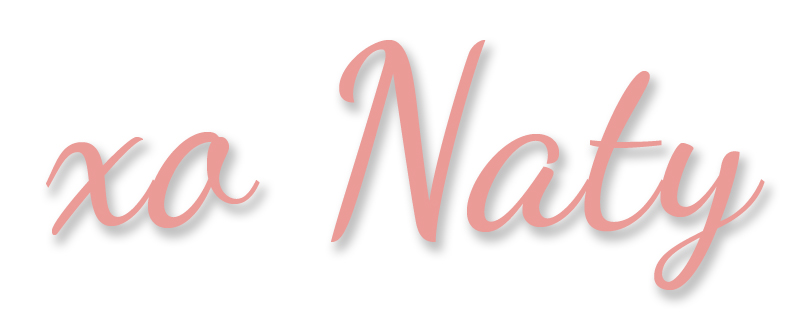 Shop Striped Dresses
Shop Pink Coats