I wore this outfit for the second day of Lucky FABB and it's a little more girly and fun than
yesterday's post
. The vibe was much different from the first day because it was held in the Conde Nast building (same building as vogue!), so it seemed a little more restricted but still amazing nonetheless. We got to hear from many entrepreneurs like the founders of Polyvore, Birchbox, and Warby Parker.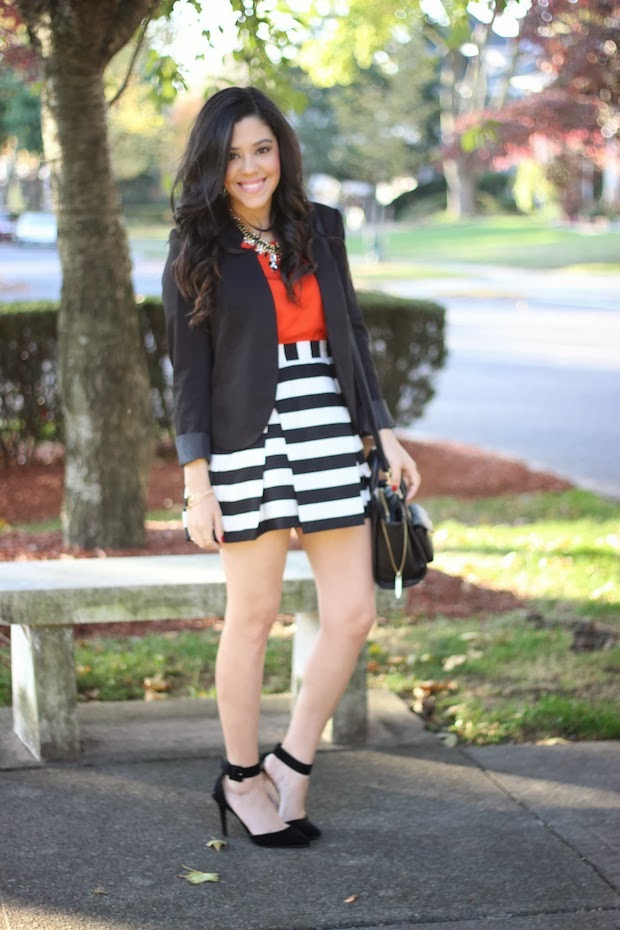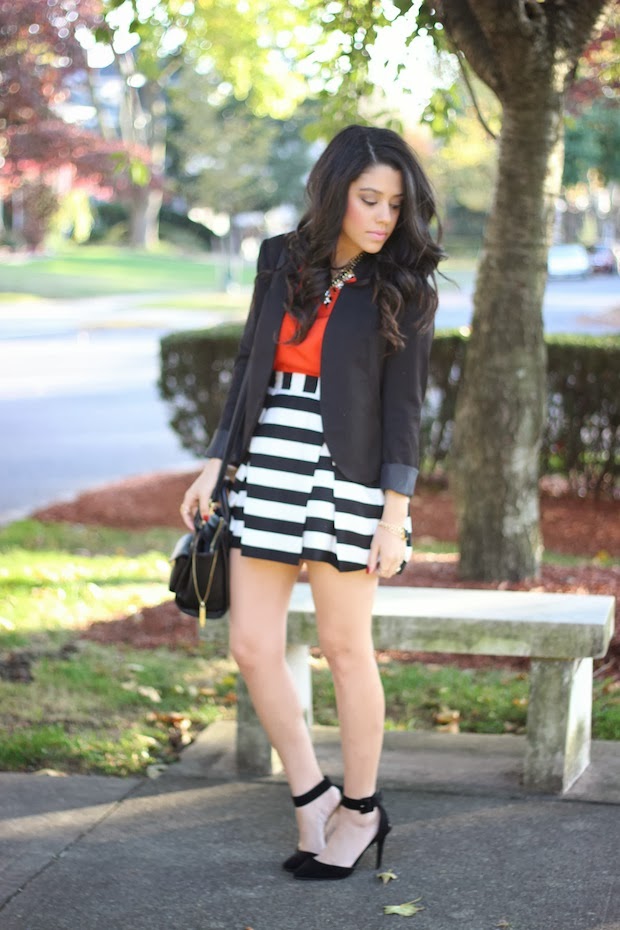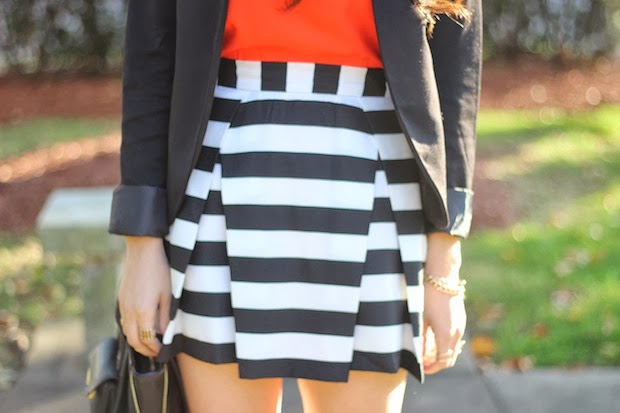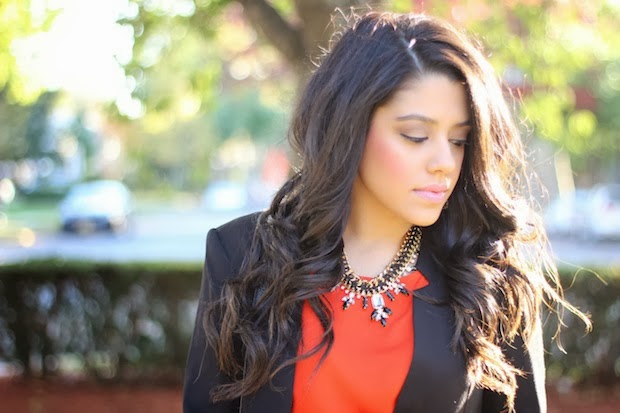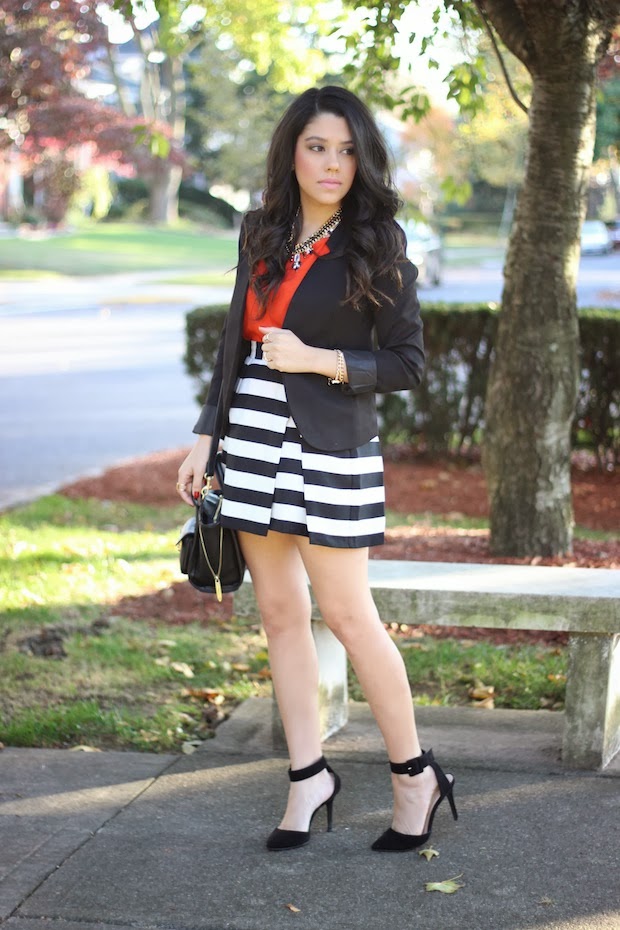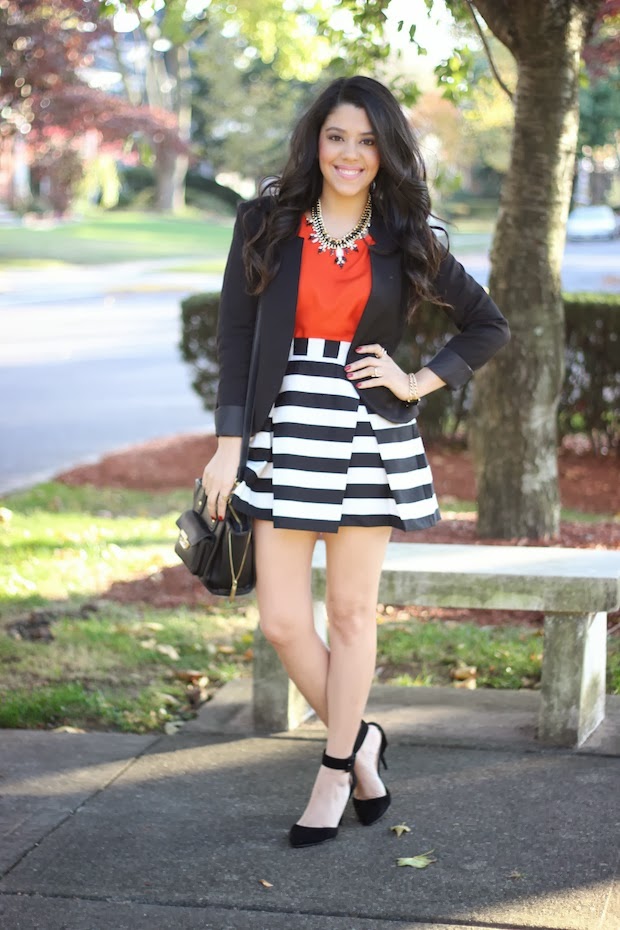 I am probably one of the most indecisive people you would ever meet when it comes to two things: food and clothes. Sometimes I am not that bad, but when I shop I swear I am the worst and it's only progressed over time lol I found this skirt and instantly loved it but I knew that I wanted to wear it with a colored top. I had no luck finding one for awhile so I almost returned the skirt twice. I decided to venture off into different stores finally and that's when I got lucky. I love the brand Mango but there are no stores near me except for their collection at JC Penny's. There is not a huge selection there but I found this top and scored it for only $11 on sale. I wish it came in other colors because I would have gotten more! This is the perfect top to add a pop of color. It's sleeveless so I paired this black blazer on top which I just found at H&M. I love the cut of it. I've been on such a blazer kick lately and this one will be in my next outfit post as well. I realize I go through these phases where I wear the same type of piece consistently for awhile.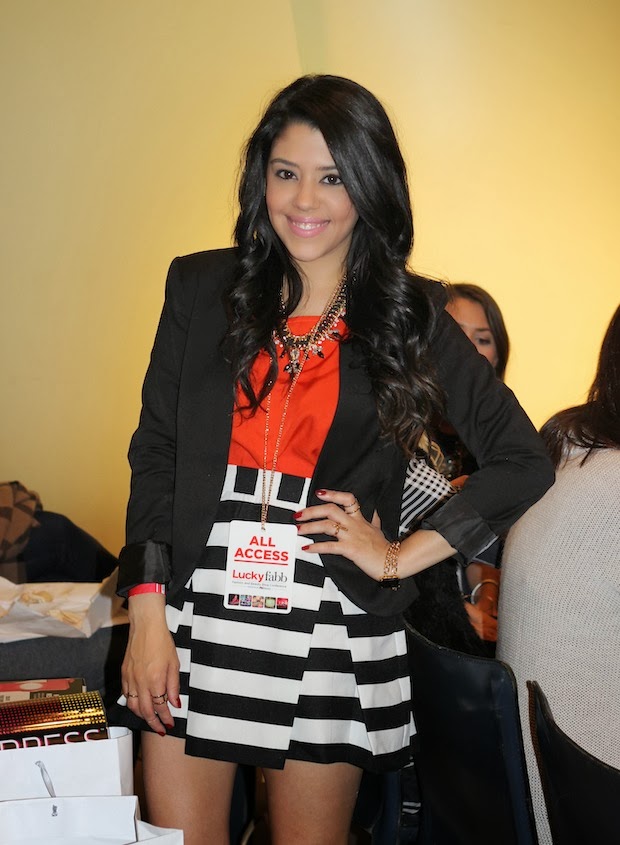 One of the speakers I loved the most was Tamara Mellon, the co-founder of Jimmy Choo. She now has her own line and we were all obsessed with her "leather legging boots"… all one piece!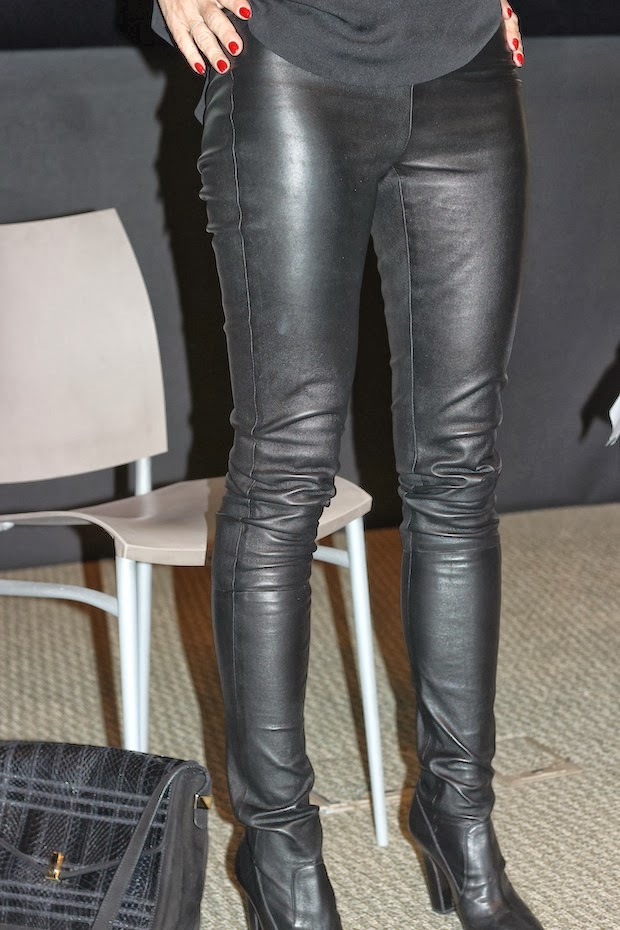 Another highlight for me was listening to Leandra Medine from
Man Repeller
. I really loved her personality and way with words. She is really talented and of course, funny 🙂
I finally came up with a costume idea for Halloween and hoping that I will be able to put it together in time. It's really silly but very perfect for me at the same time lol Hopefully I can do it and share!
<3