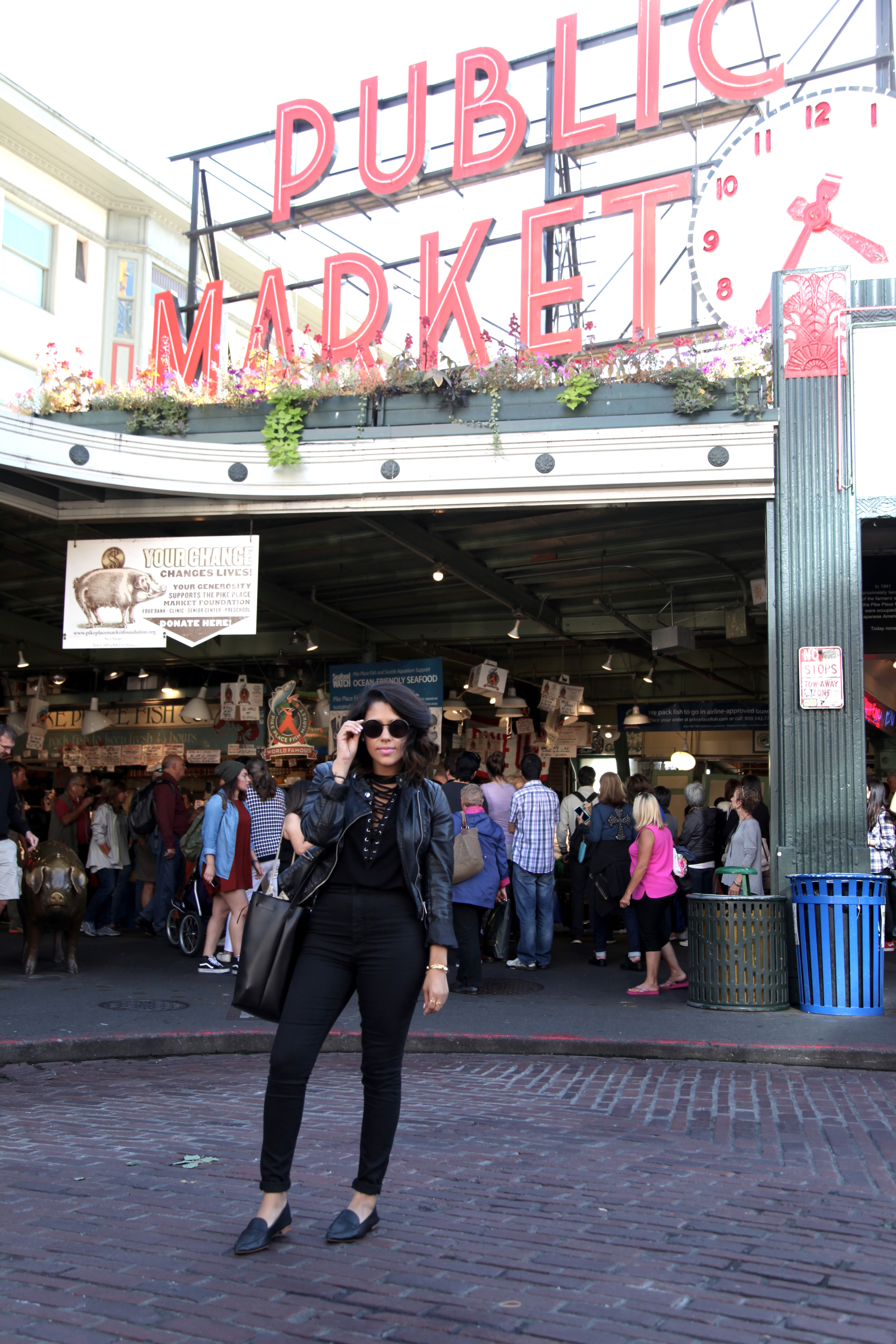 Last week I went to Seattle for the first time with Volkswagen for a fun filled two day trip!  I wish I could have stayed longer, but I actually got to do a lot in a short amount of time. As I mentioned previously, the purpose of this trip was a media drive for the new 2017
Volkswagen Golf Alltrack.  There were a bunch of journalists, bloggers and other media
outlets there and I met a lot of cool people.  I always feel like this is the best part about what I do.  I love connecting with new likeminded individuals and sharing our stories and passions.  I learned a lot those two days just from having conversations with them and they each inspired me in some way.  If you ever have the opportunity to travel for work, whether you're in this industry or not, TAKE IT!  You will not regret it.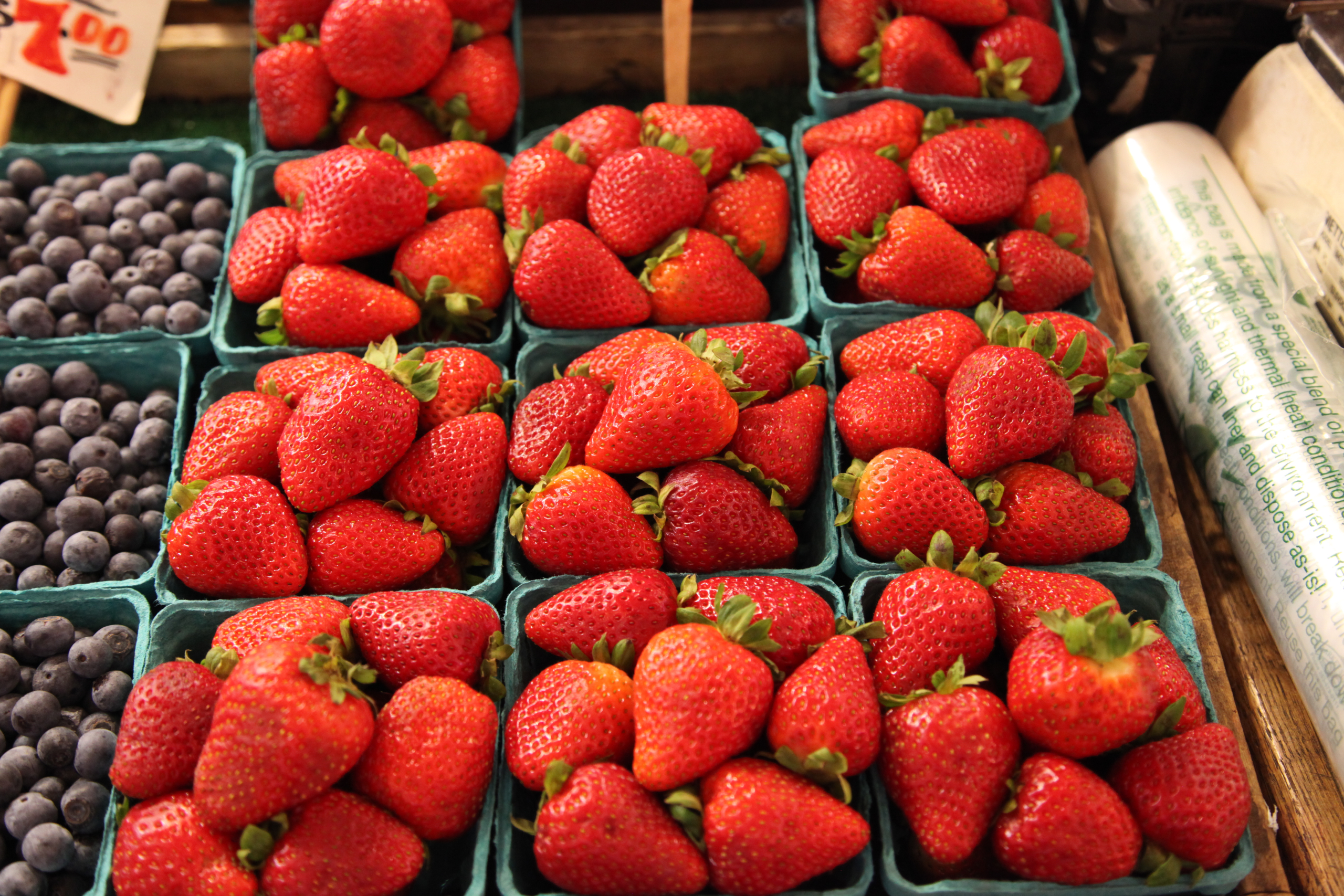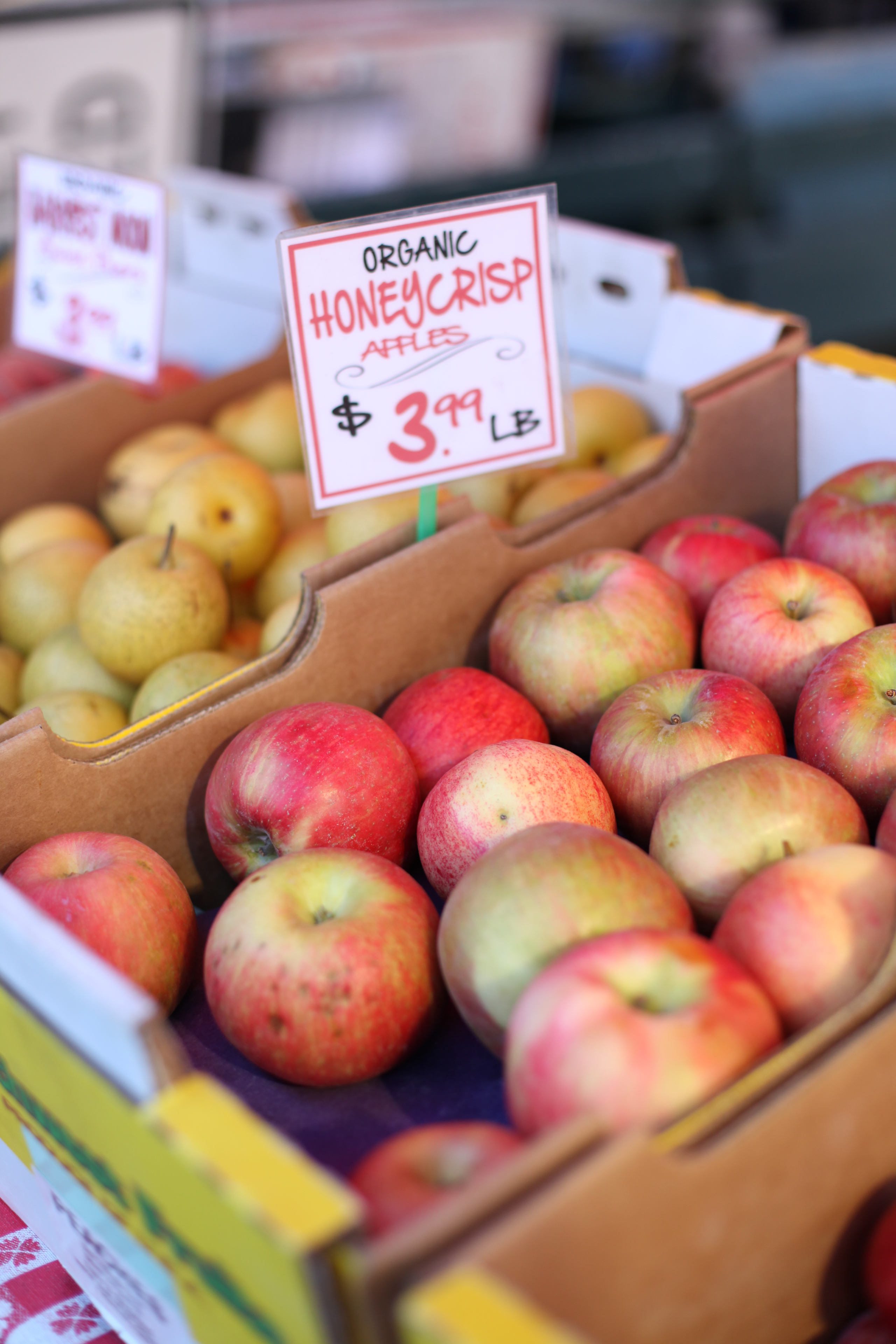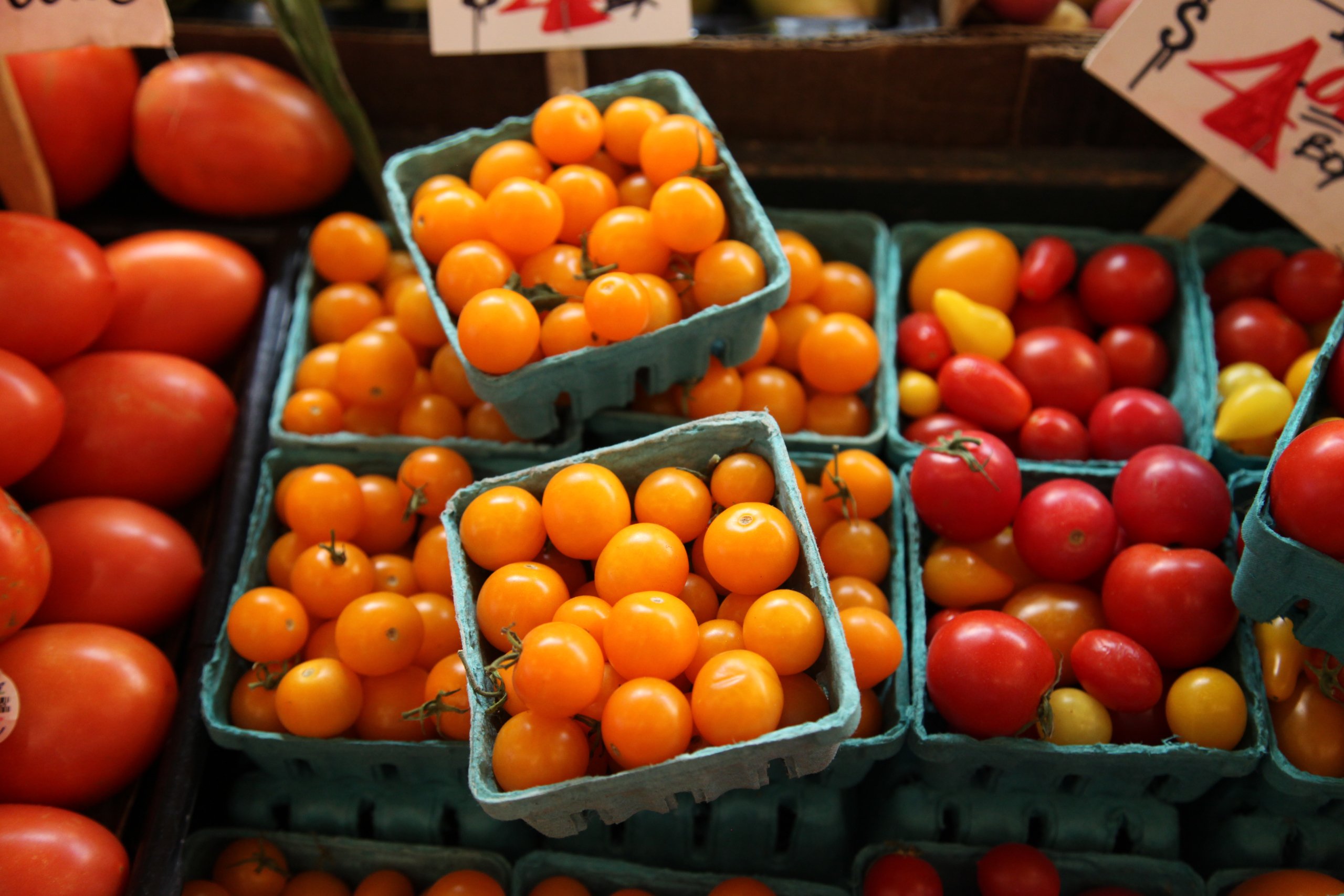 I landed Thursday afternoon and was surprised to see how sunny and warm it was over there.  I kept hearing how "emo" Seattle weather can be with lots of rain, but it didn't rain until the morning I left to go back home.  I guess I brought the sunshine?! 🙂 They had us staying at The Palladian Hotel, right in downtown Seattle.  It's such a beautiful hotel and the cool part is that only the people for this trip were staying there that whole week.  It was about 30 of us, not including everyone who worked for VW.  Never had that kind of hotel
experience before and have to say I was spoiled for those two days.  It's located just a few blocks away from the infamous Pike Place Market, which I literally saw moments after checking in.  Eat Seattle gave us a quick tour of the market and we got to taste a few things like greek yogurt with honey and fresh salmon. SO much fresh food and fresh flowers, what's not to love? Thanks to my girl Abbey for taking these pics from the market as well as a few others in this post! Her camera lens is AMAZE.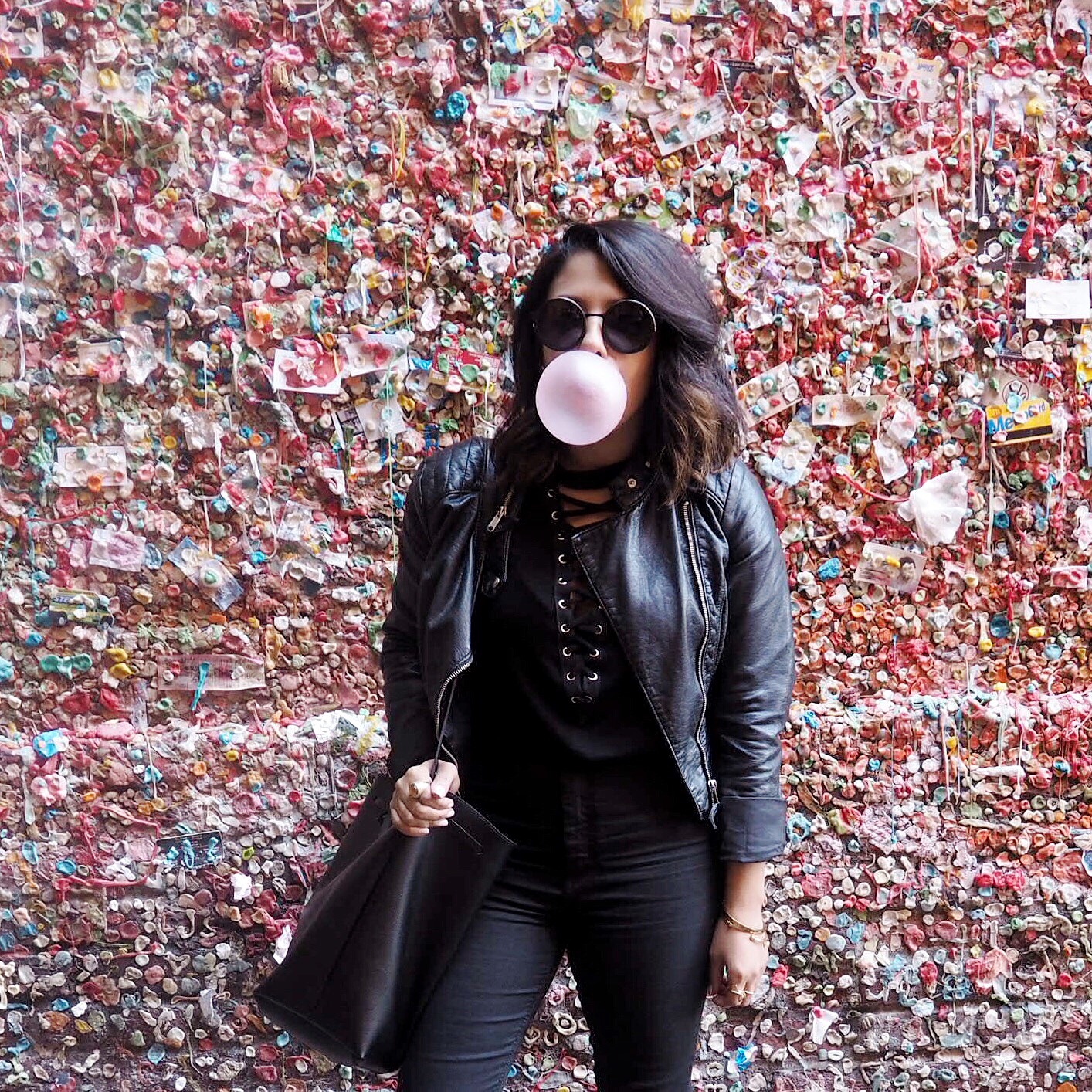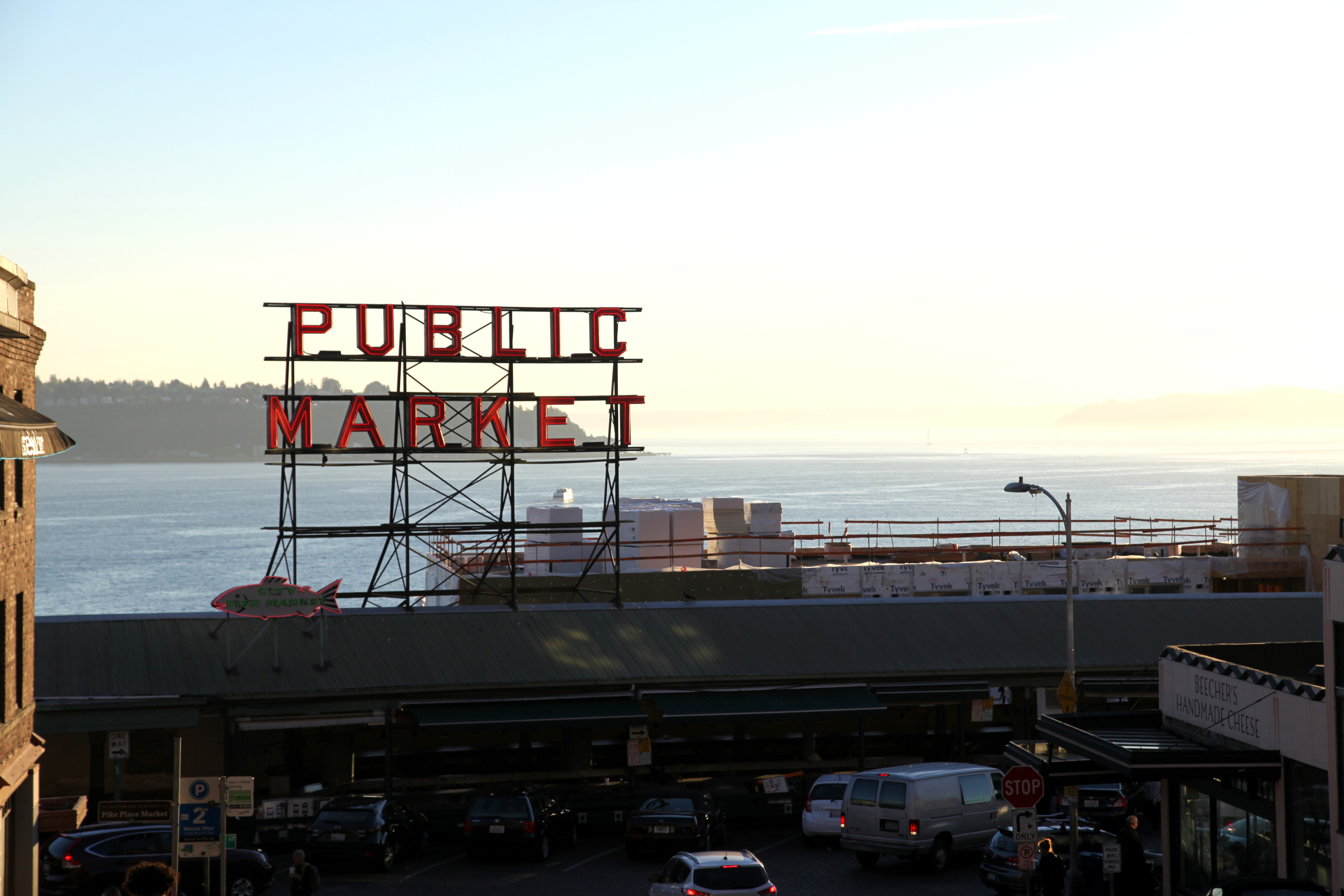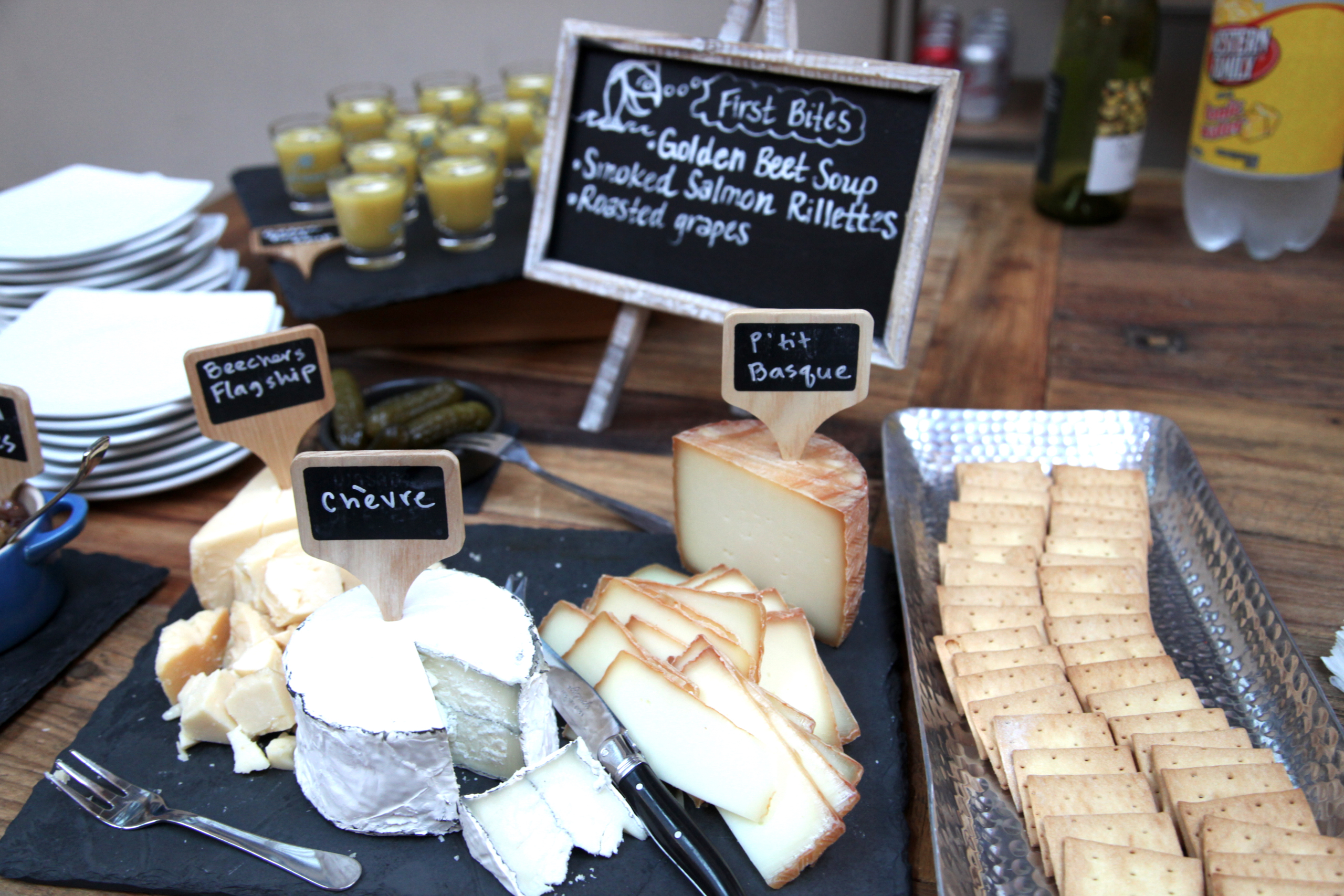 When traveling to a new city, I like to make a bucket list with the the things that I want to see and do.  I am a total tourist and have no shame in it because who knows when I will get to come back to these places. For Seattle, I was determined to take a photo in front of the gum wall while blowing a bubble gum bubble.  I admit the concept is a bit gross lol but
seeing it in person was really cool and I got my photo, yay! Don't worry.  I did not touch the wall. Let me know if you want to hear the story of how I had to take that photo and I'll share the deets. 😉 After my little photo adventure, it was already time to head back and change for the VW presentation and dinner.  I wore the outfit from yesterday's style post. In the presentation they went over the details of all of the different models of the Alltrack.  We then had an amazing family style dinner back at Pike Place Market. Now I know why people always say the food in Seattle is so good.  They set up this room for us at the market and it was beautiful. I wish I took photos of it, but I shared it on my snapchat! Head over to
Lauren's site if you want to see, she shared a few images from the dinner.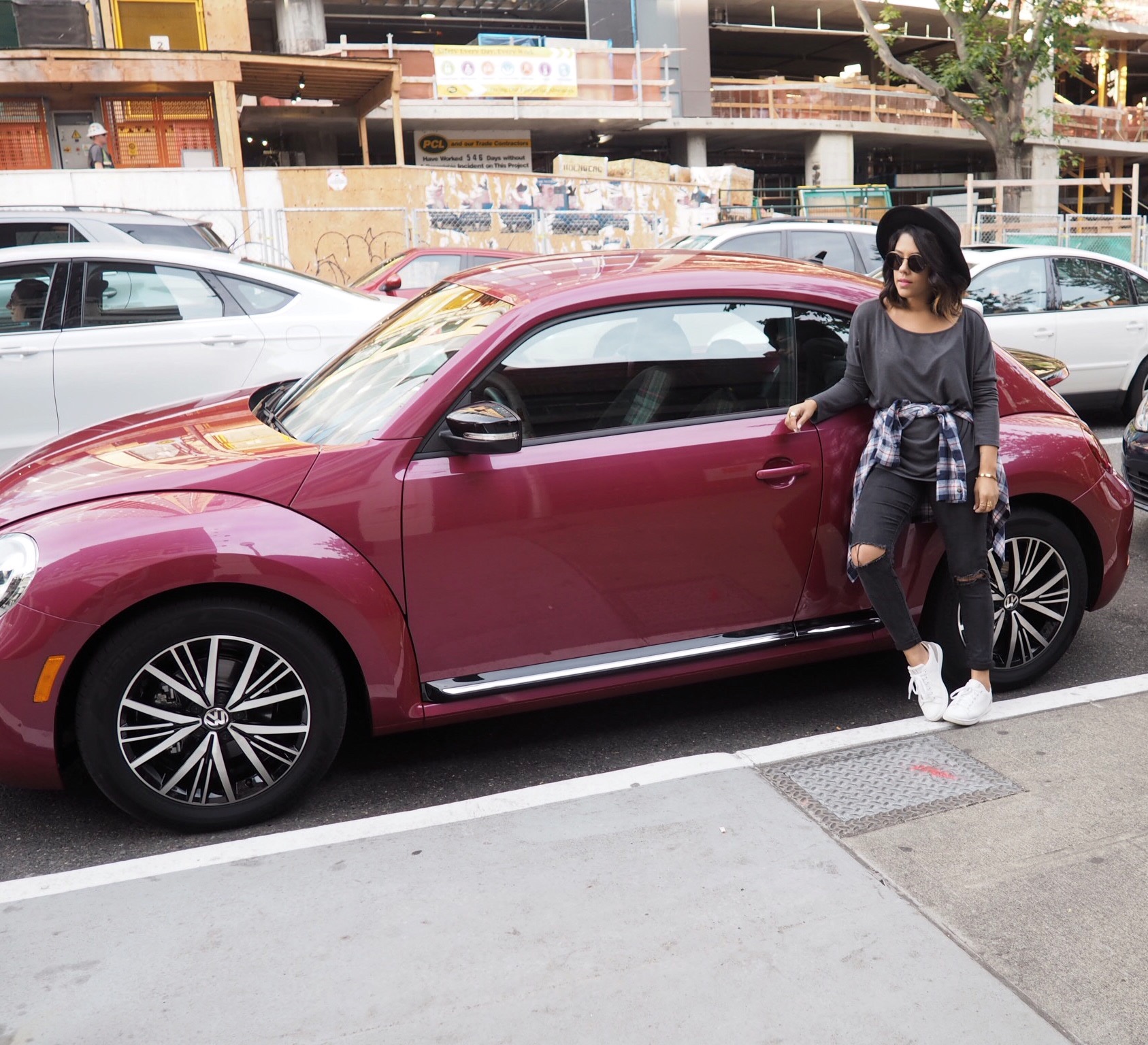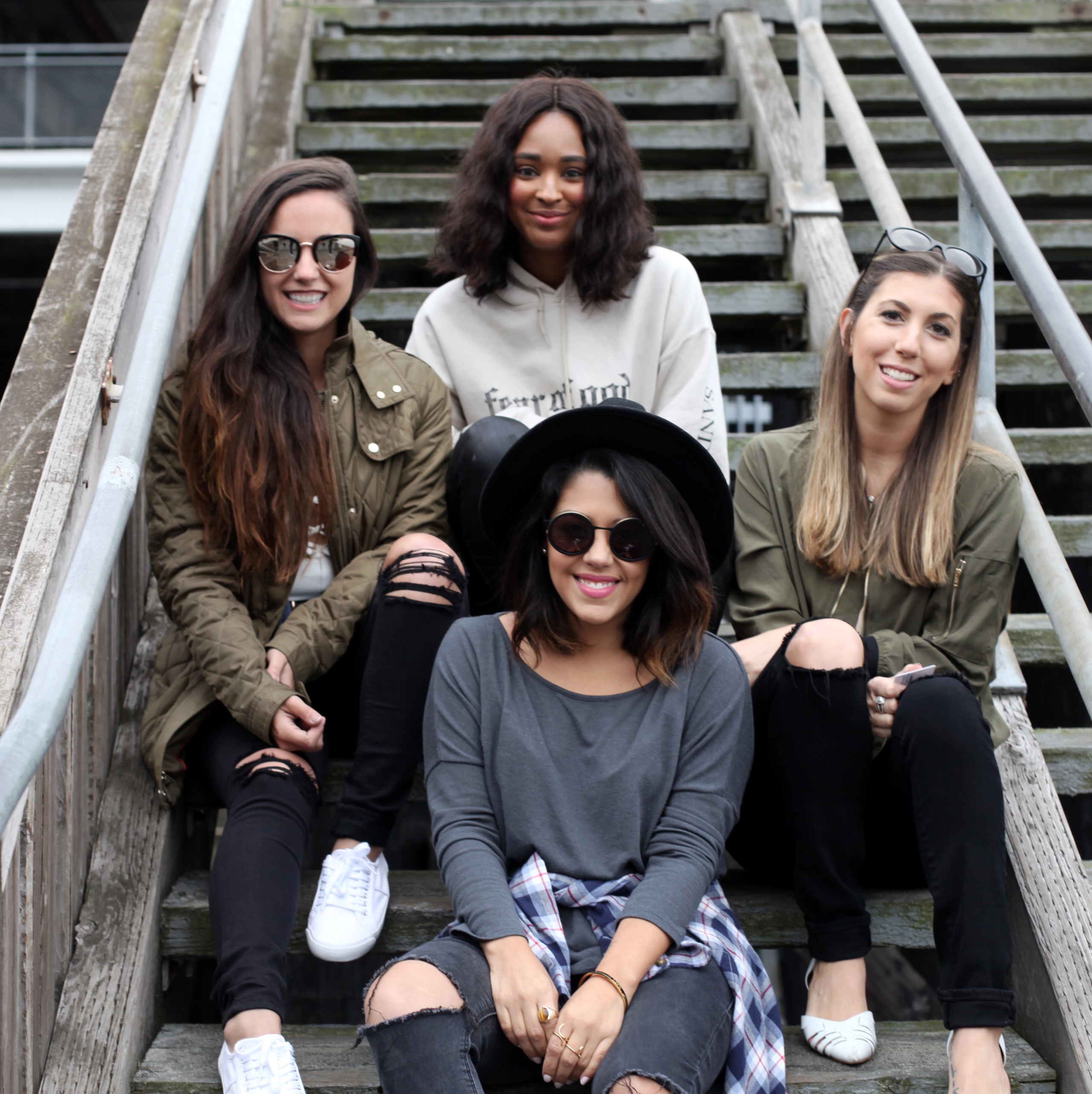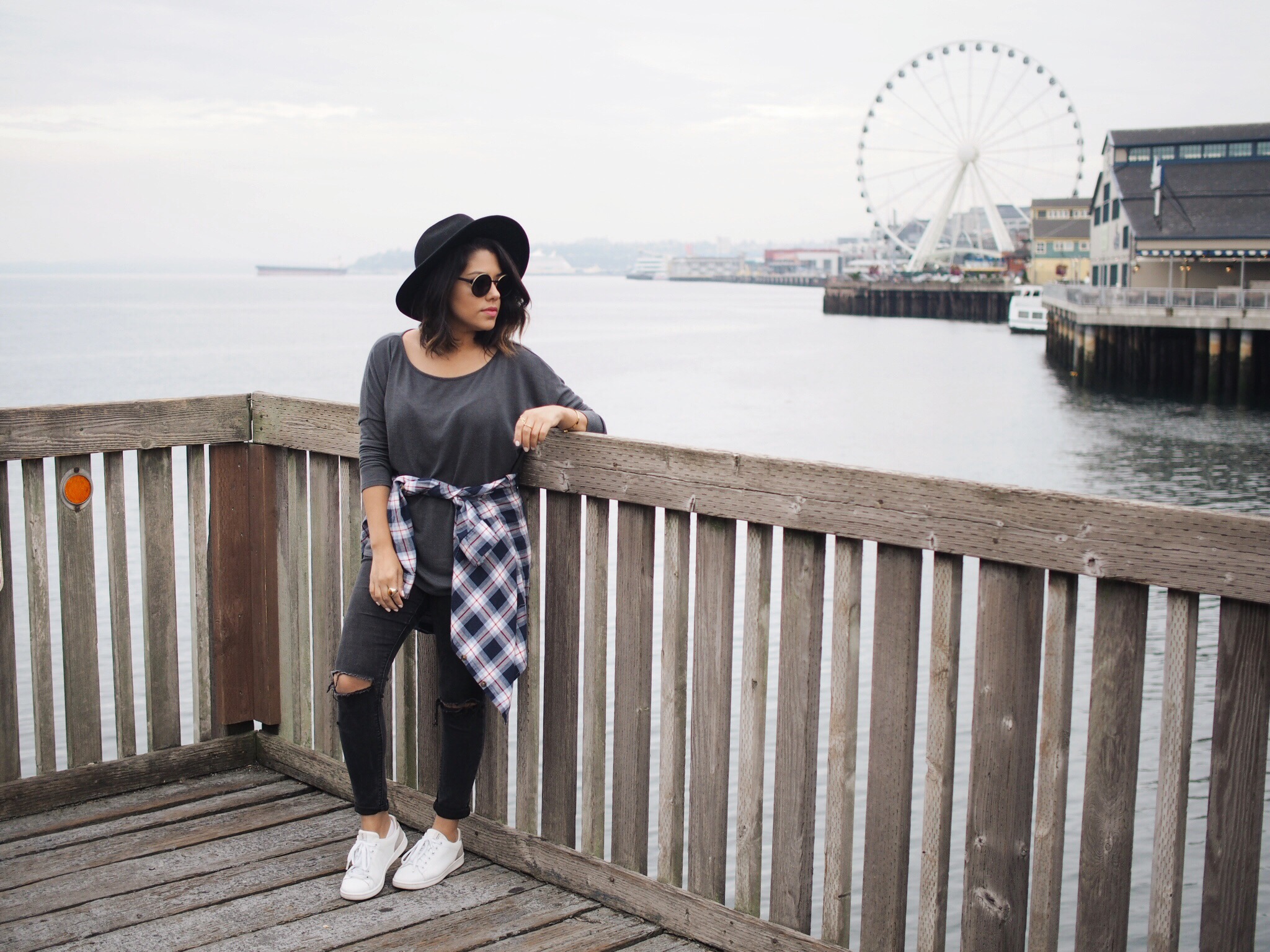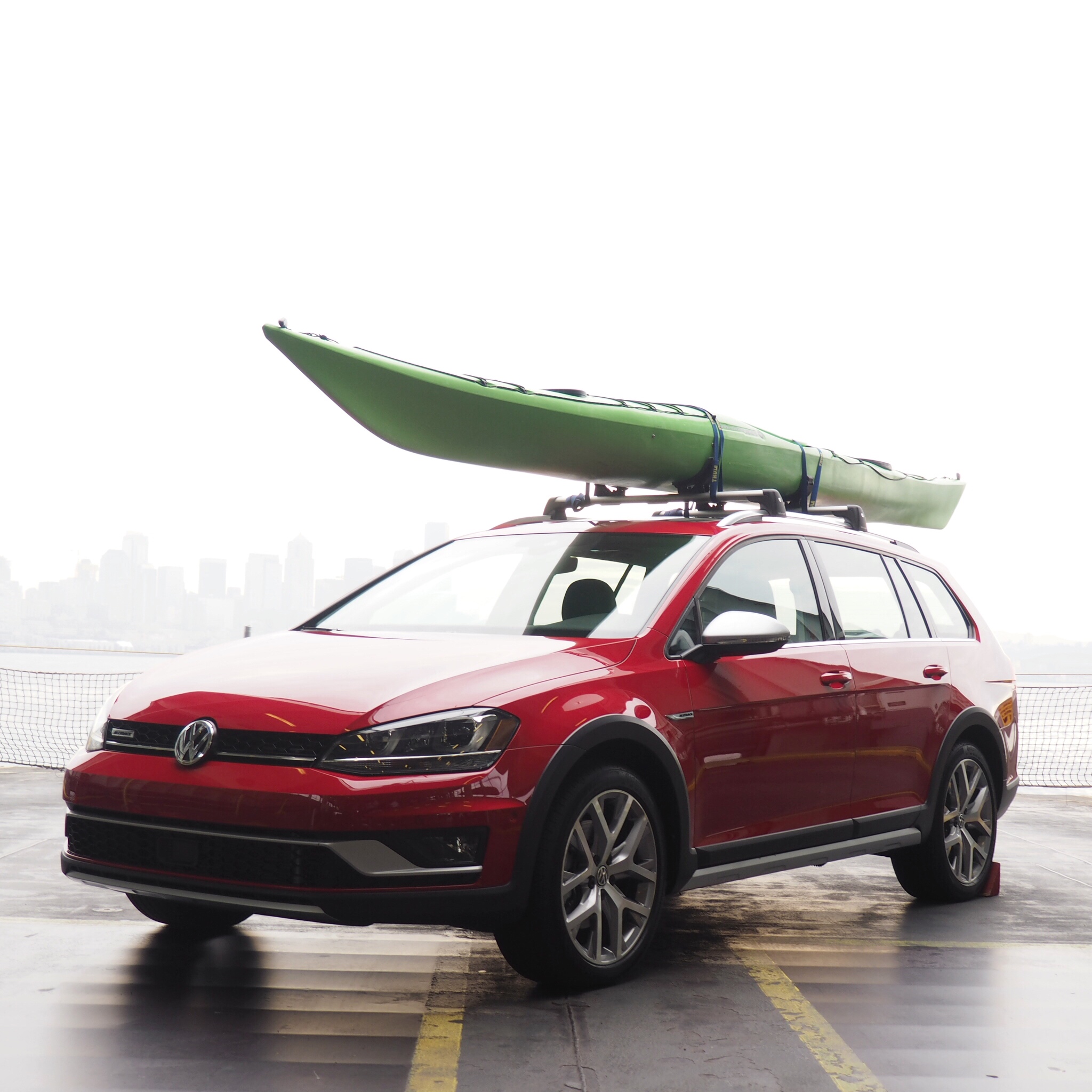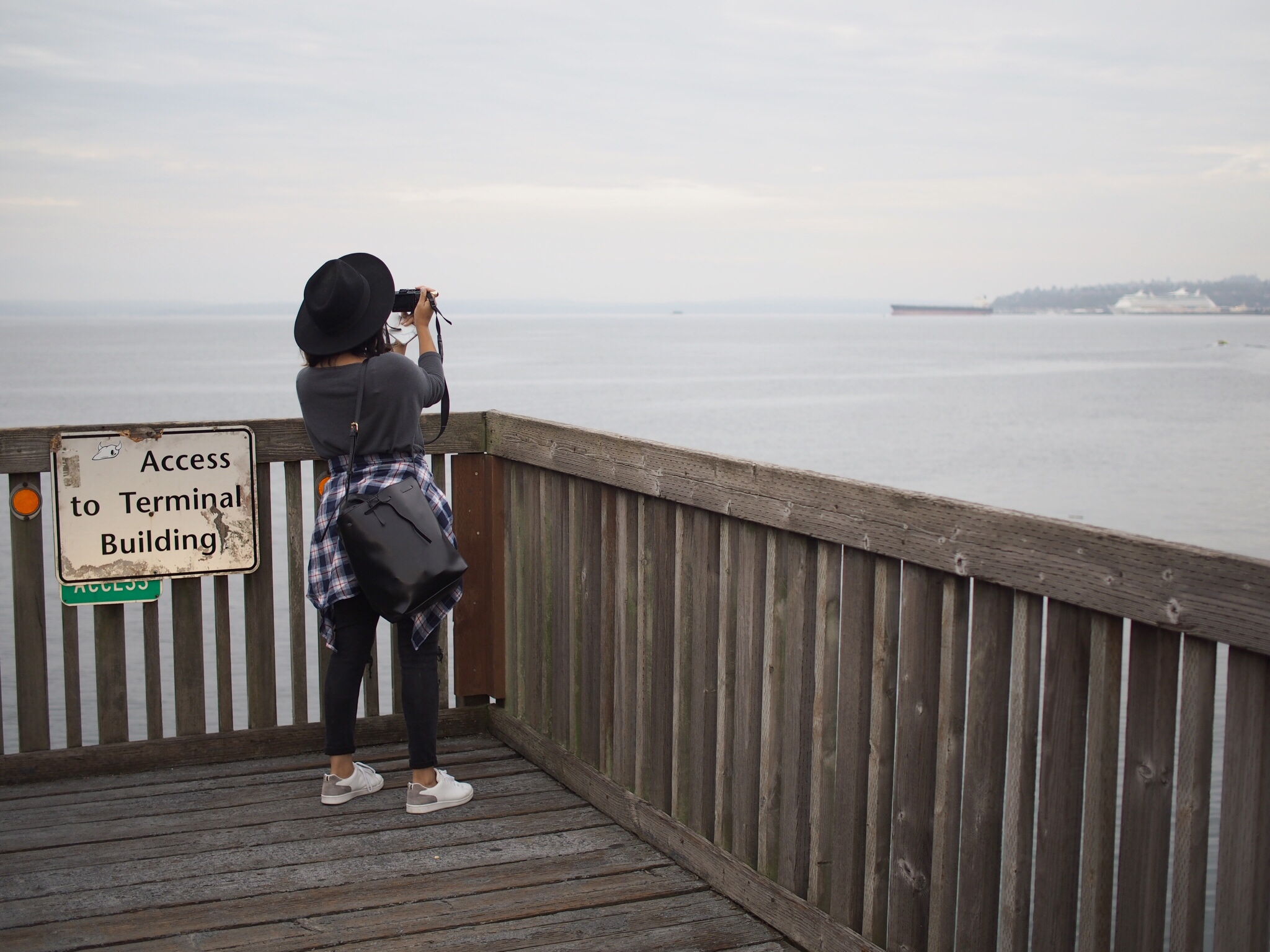 The next morning started early with breakfast and they brought over the #PinkBeetle for us to check out. So cute! The we shuttled over to take the ferry over to Bainbridge Island.  The Alltrack went along for the ride with us.  The views were absolutely beautiful! We couldn't help but snap some photos before departing.  As soon as we got off the ferry, we were able to team up and pick out our own Alltrack for the day.  We chose the white SE model and I was in love. Friday was all about test driving it around Bainbridge and doing a few fun things along the way, like light hiking, lunch and exploring.  There was also pickle ball and kayaking, but by the time we got to those stops there wasn't much time left for us to
participate.  I was in a car with Abbey and Ria, both of whom I met several years back.  We had so much fun shooting at each location and of course, sitting on the roof of the Alltrack.  How sick is this view below?!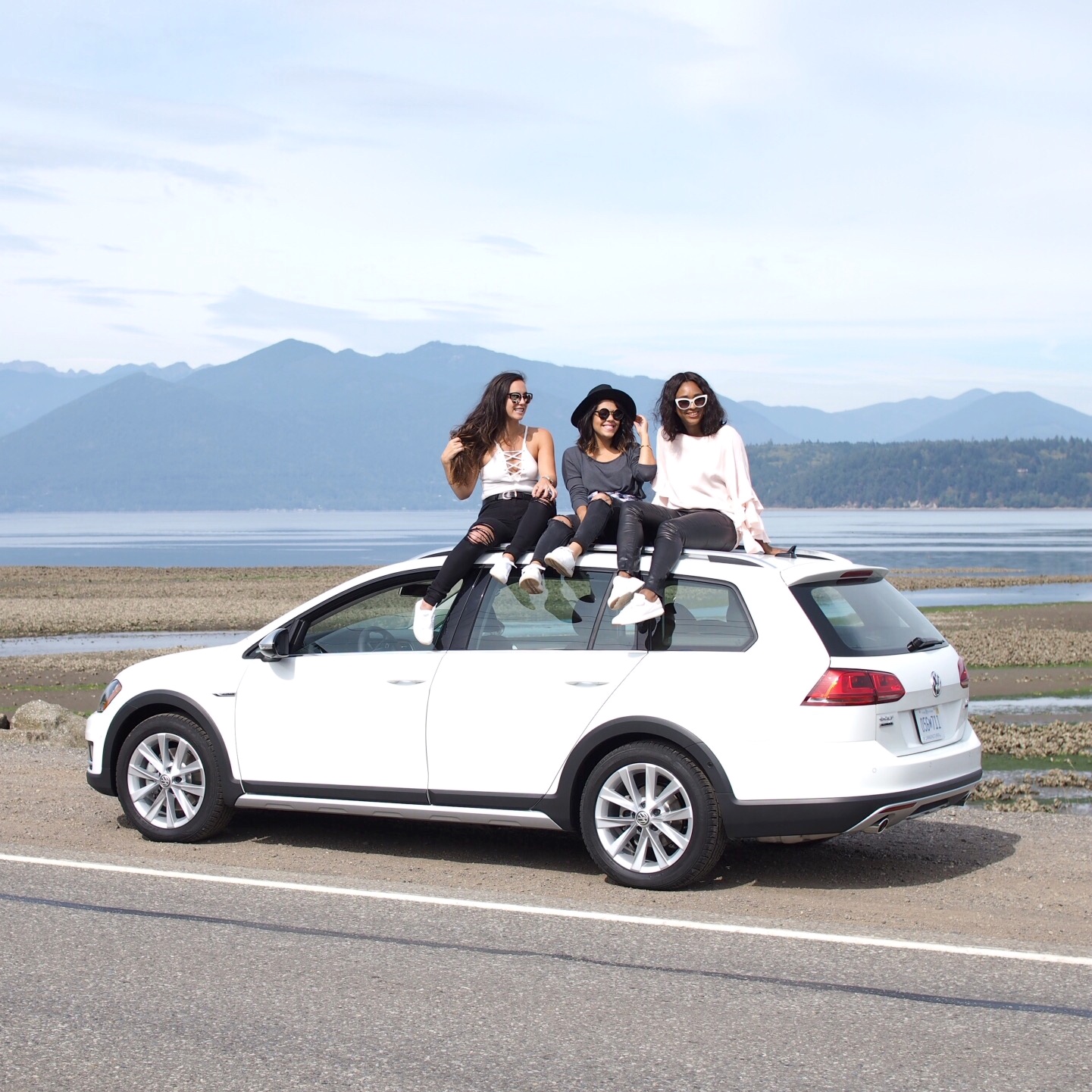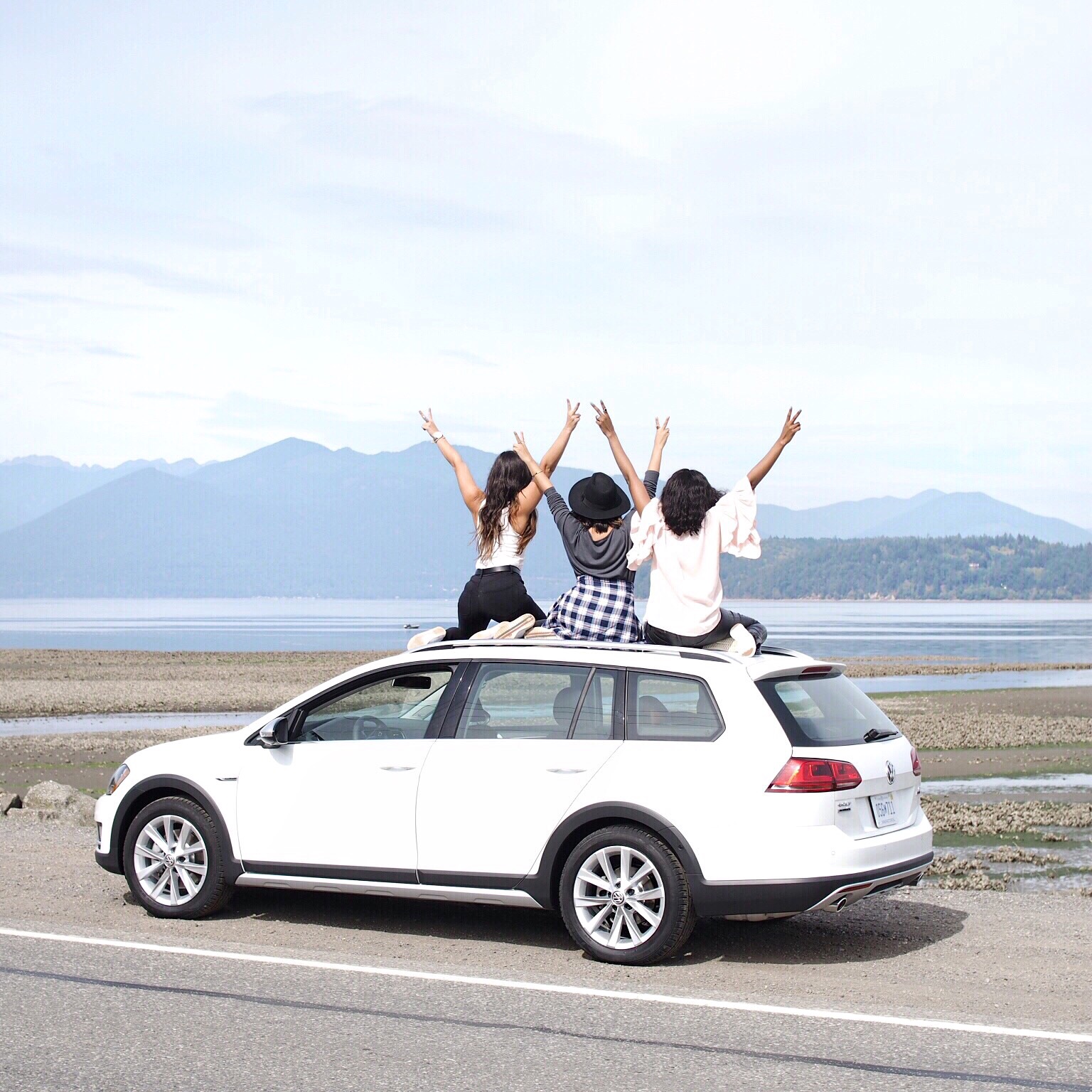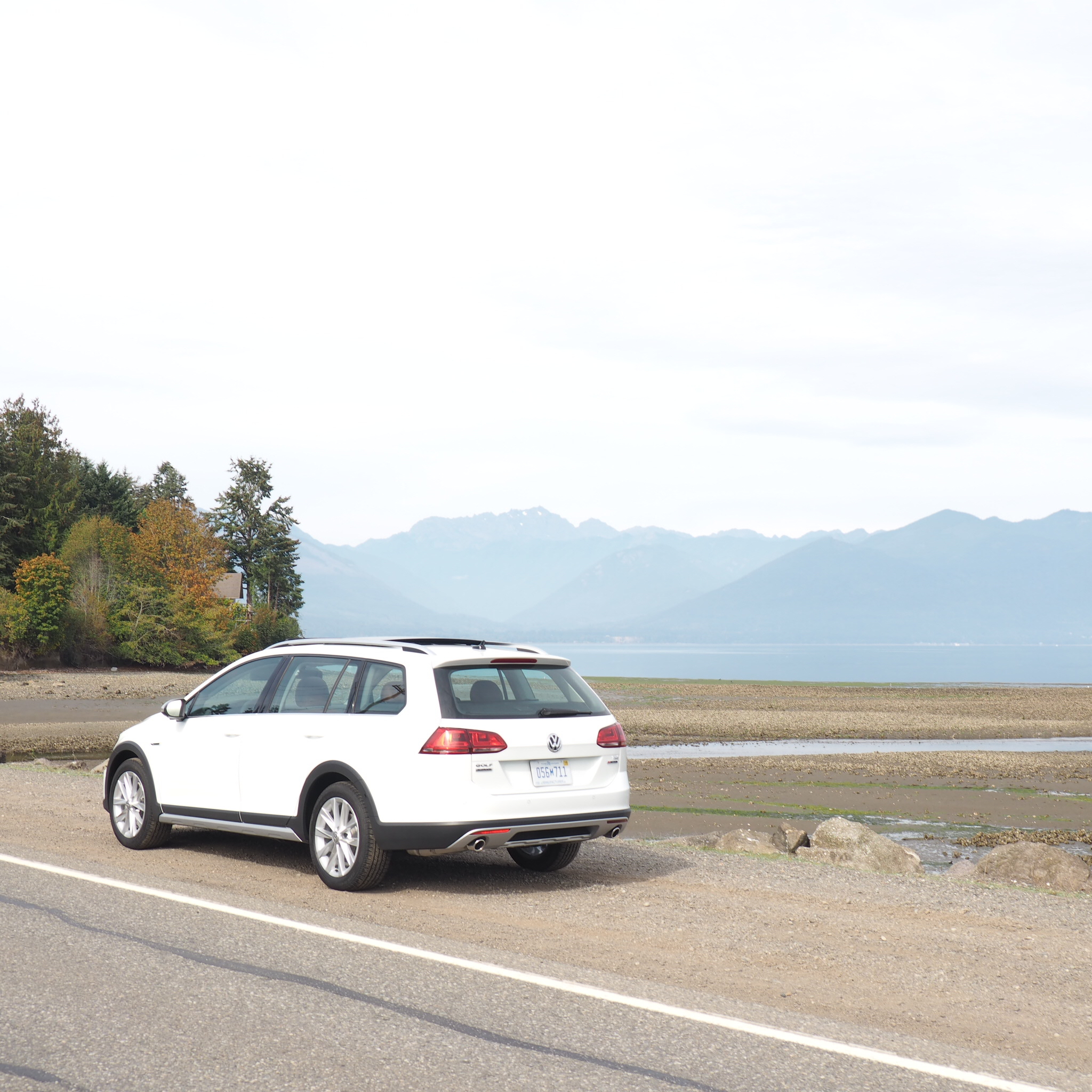 We were driving to the first stop and came across this view of the mountains along the way.  So many of us stopped and pulled over to take photos.  I mean, wouldn't you too?! I have to admit I've always wanted to take photos like this!  The car drove so smoothly and of course, was super high tech compared to the 03 I still drive around.  My favorite feature was
connecting the iPhone because it displayed the entire home screen on the car. Super
convenient when driving.  I also loved the panoramic tilt-and-slide sunroof and navigation system.  More importantly though, I felt very safe in it.  We each got to take turns driving the car for awhile, so we really got to get a good feel for it.  I can see why they chose
Seattle for this media drive. I mean we drove it everywhere from the highway to beaches, uphill and more. It gave us the true experience.  And of course the Alltrack is perfect for storing your bikes and kayaks for some outdoor adventures!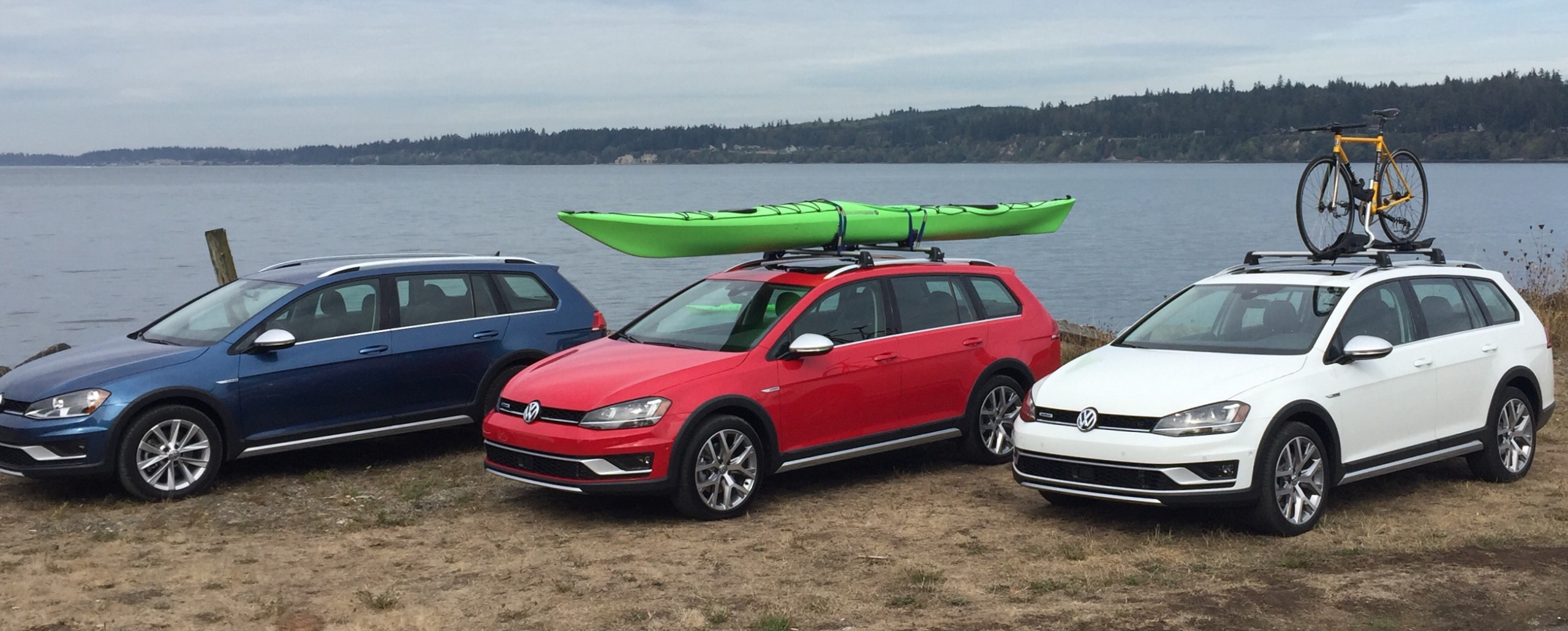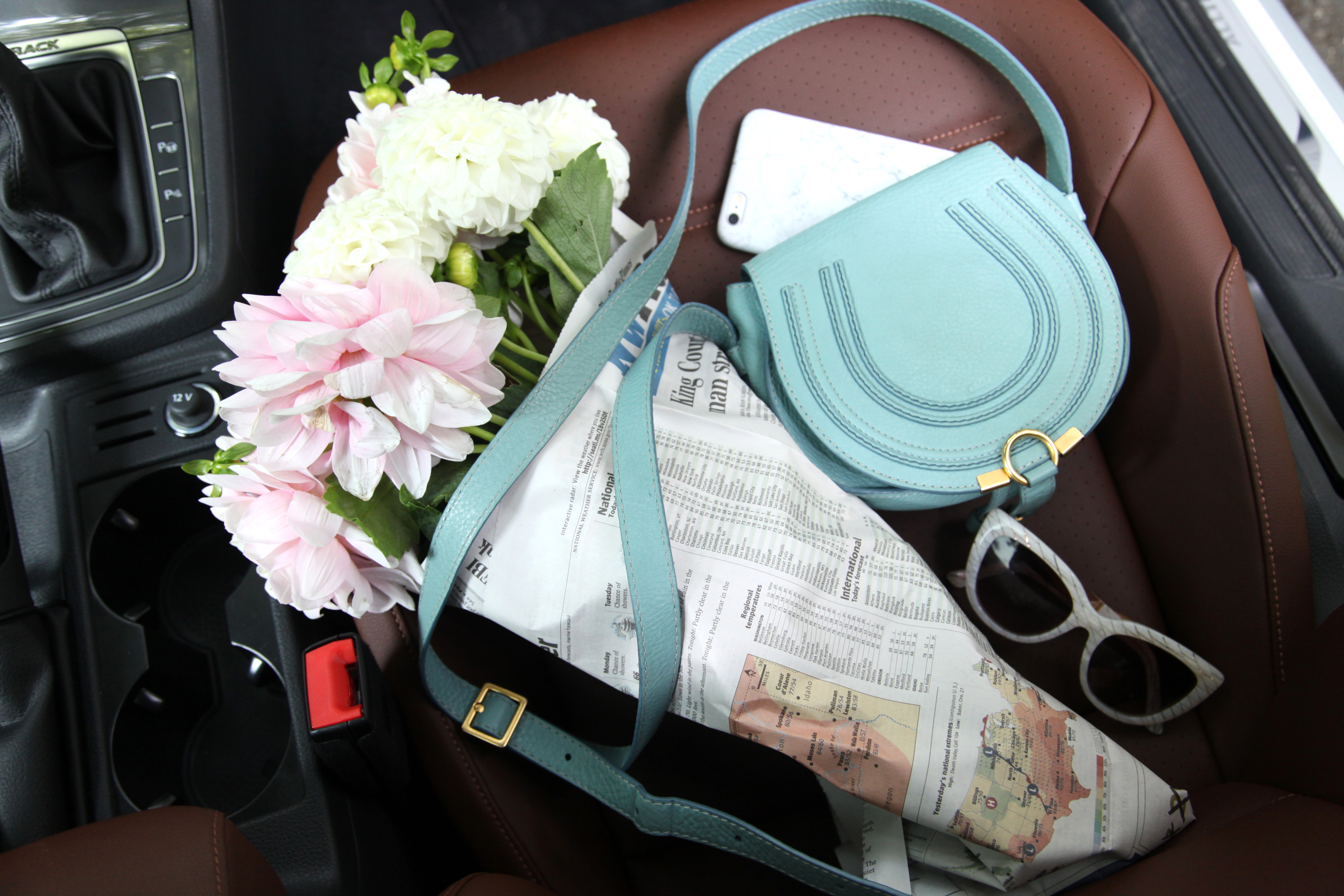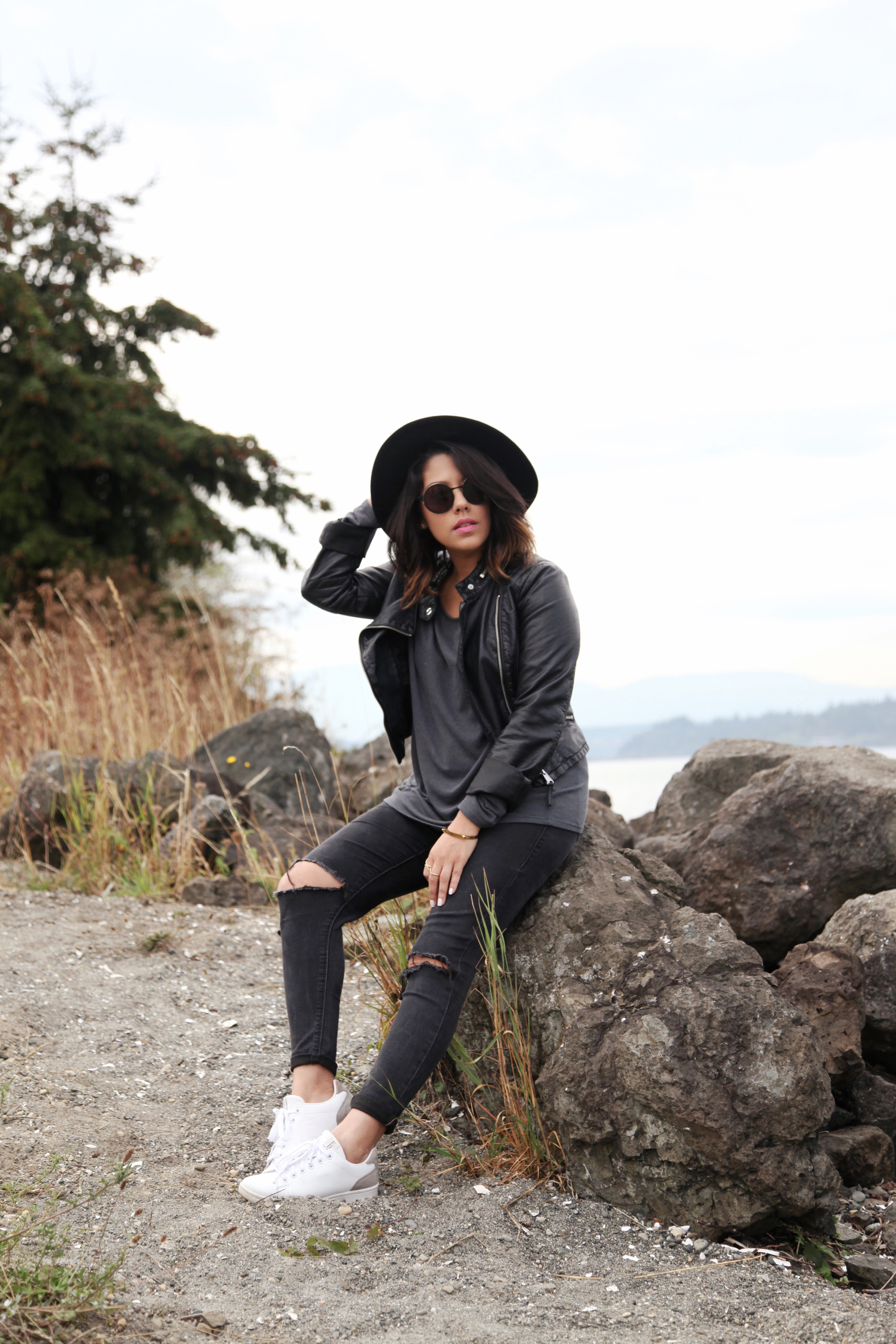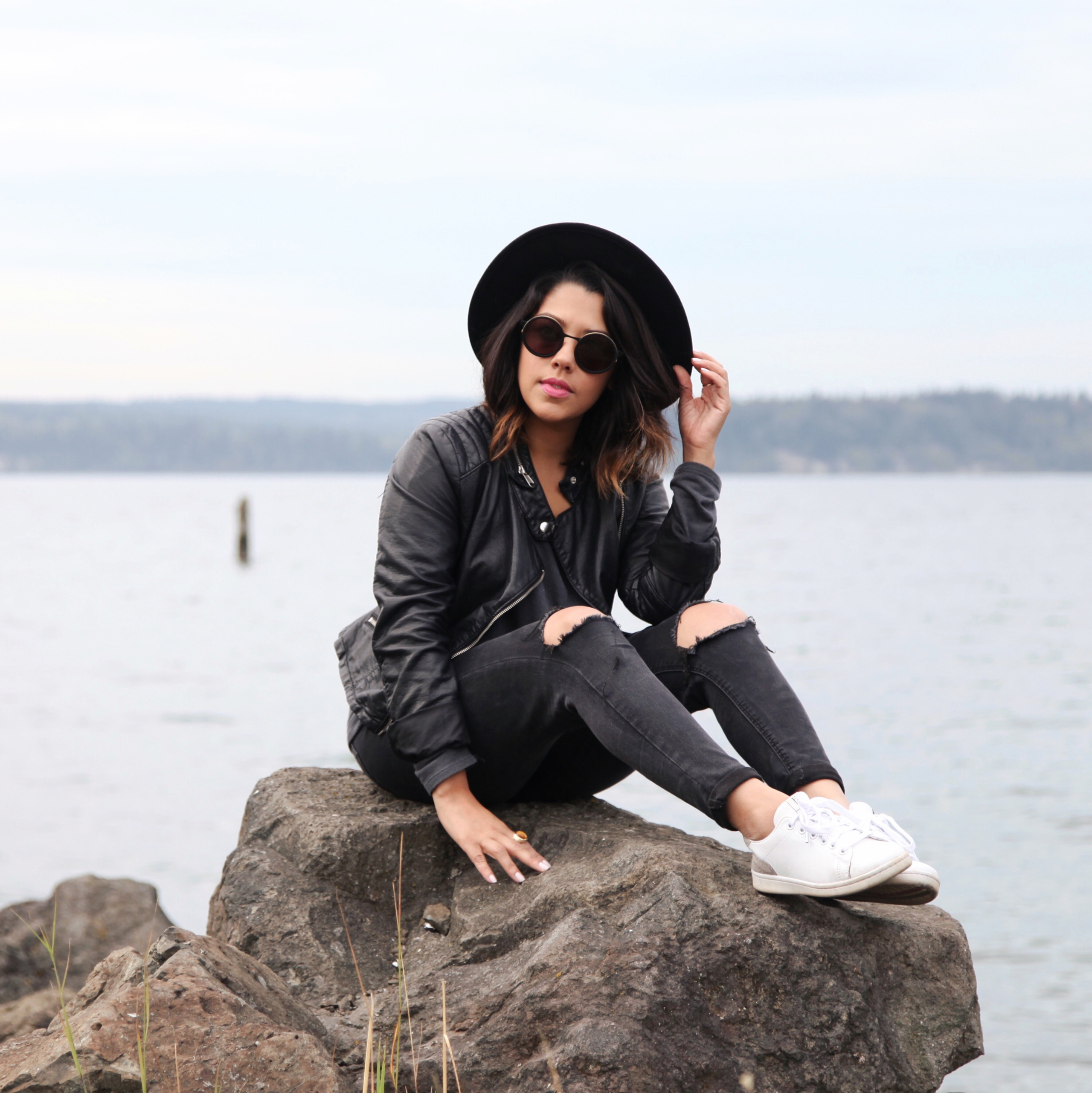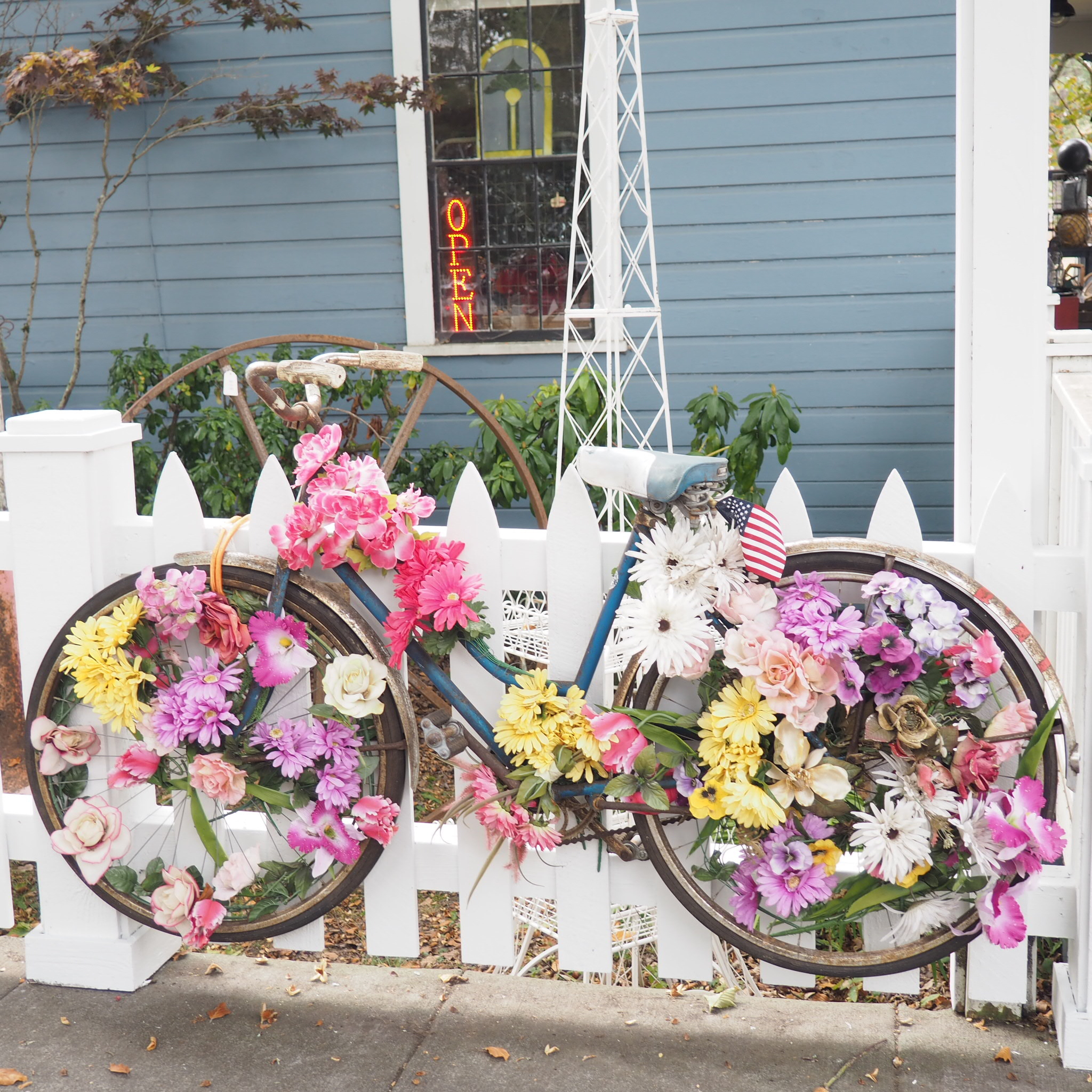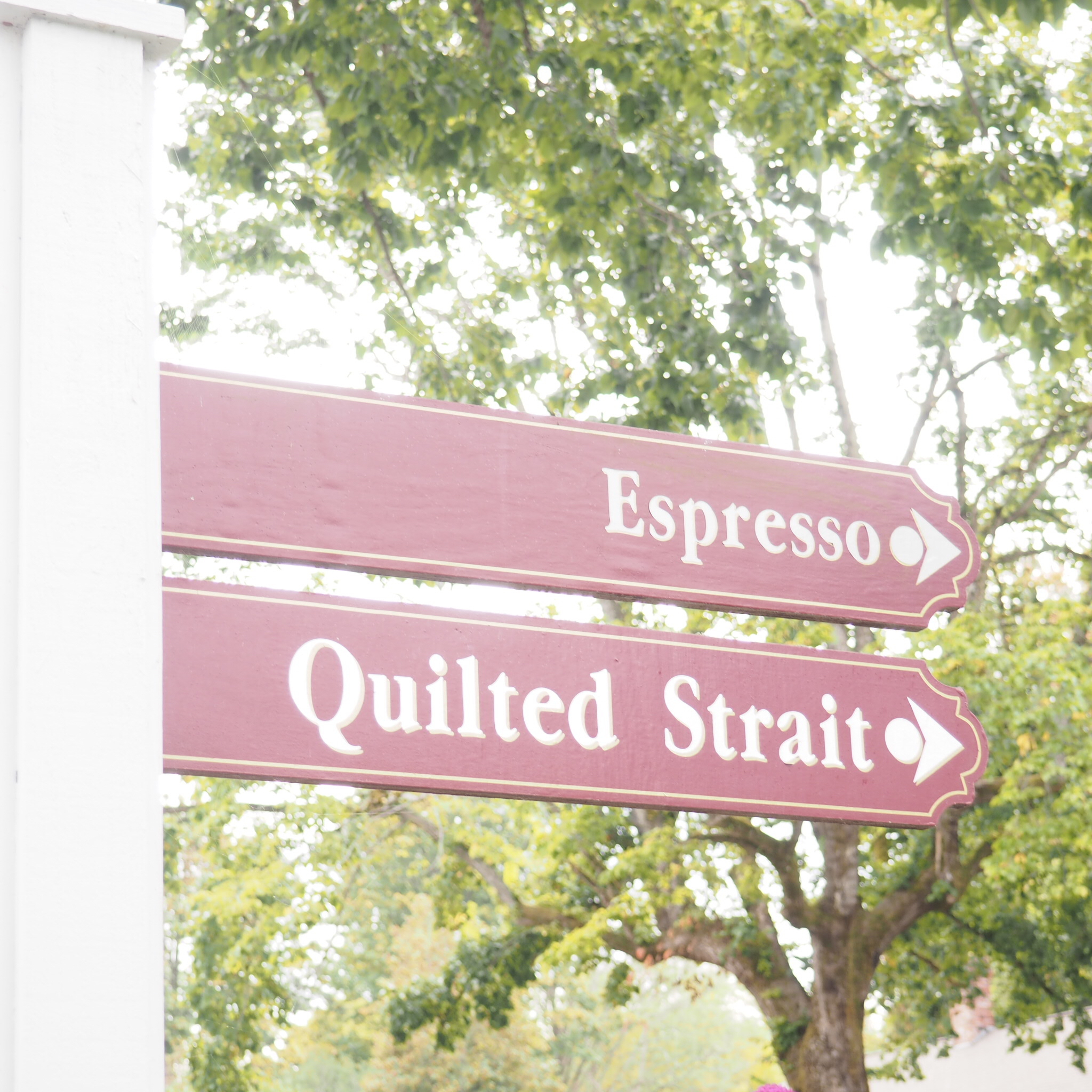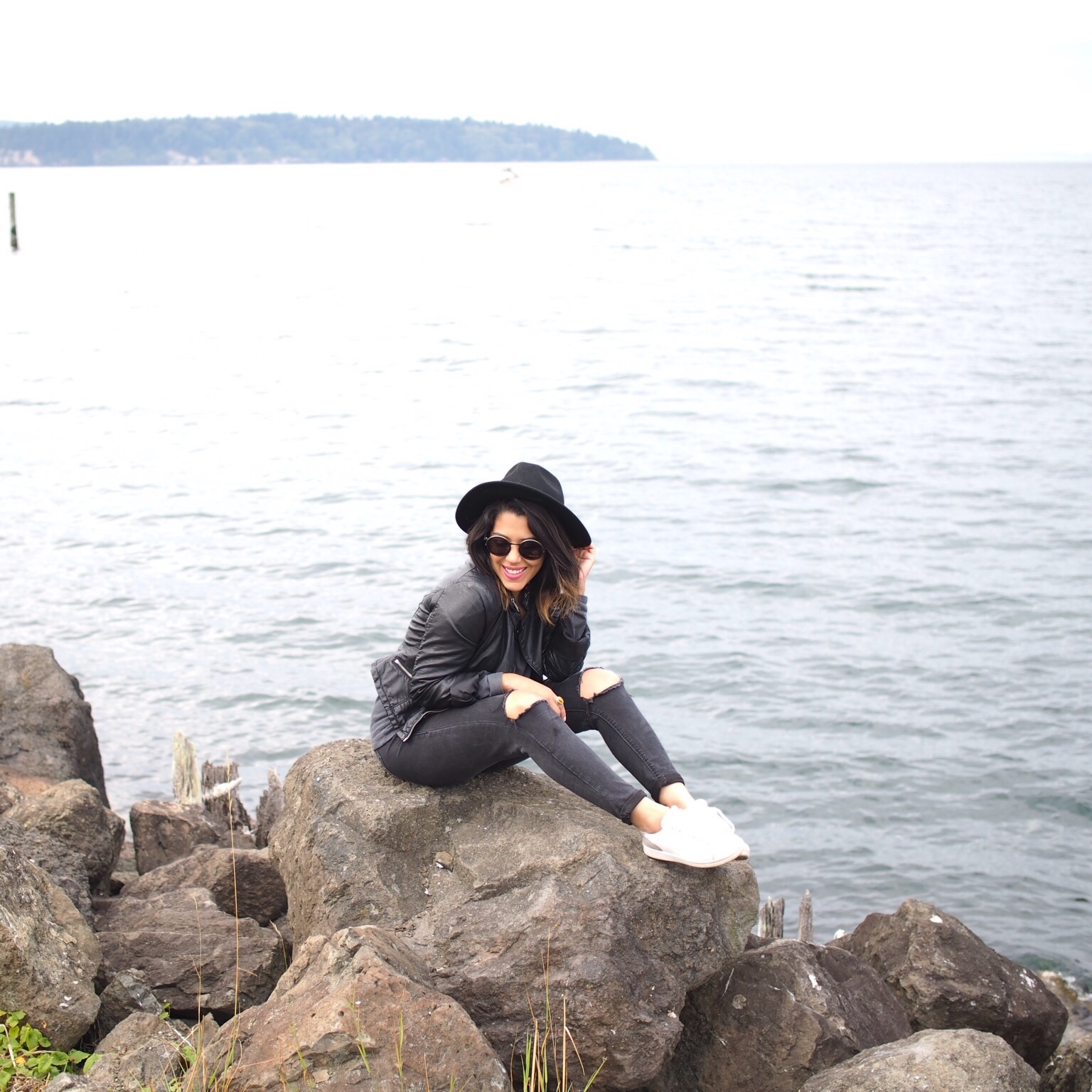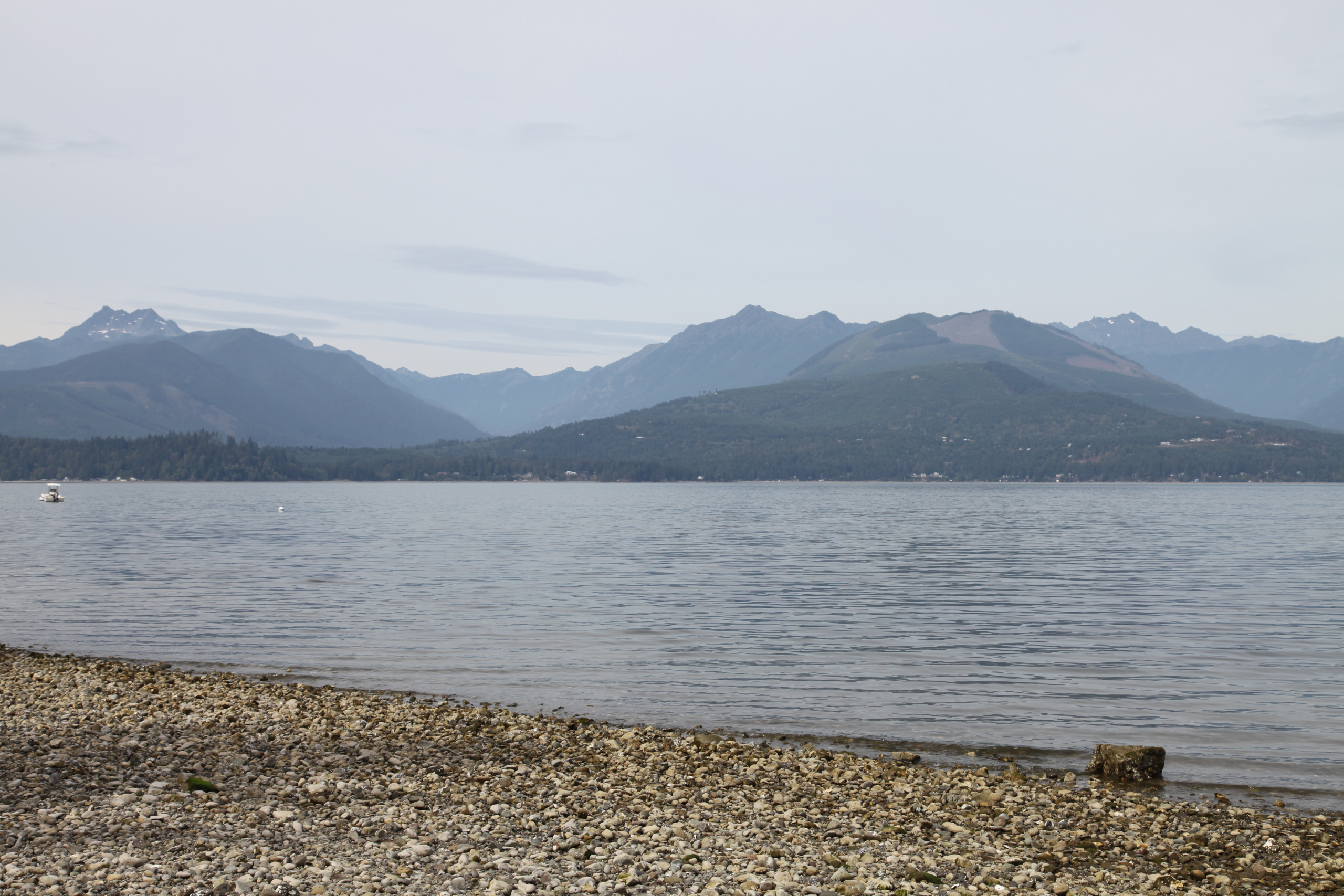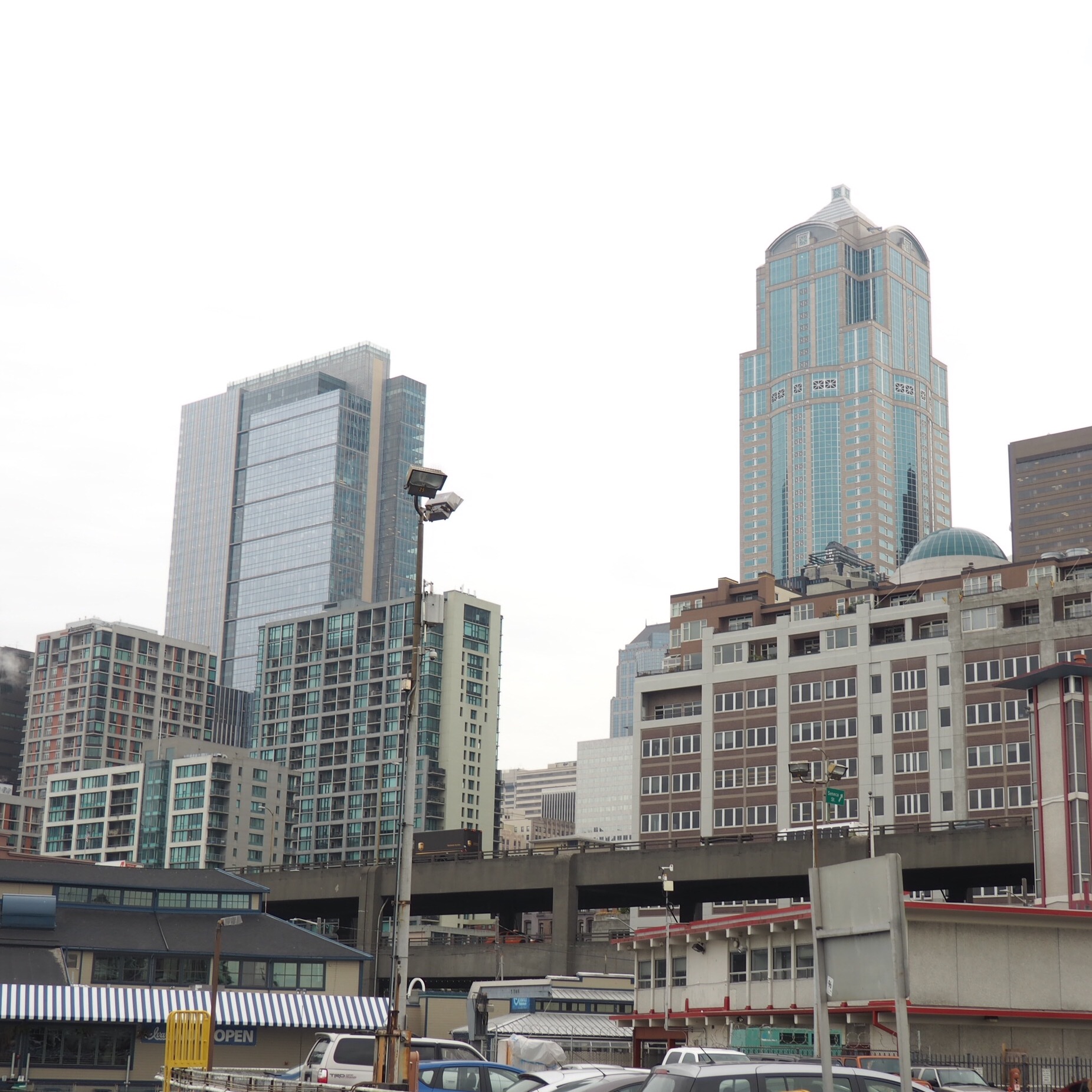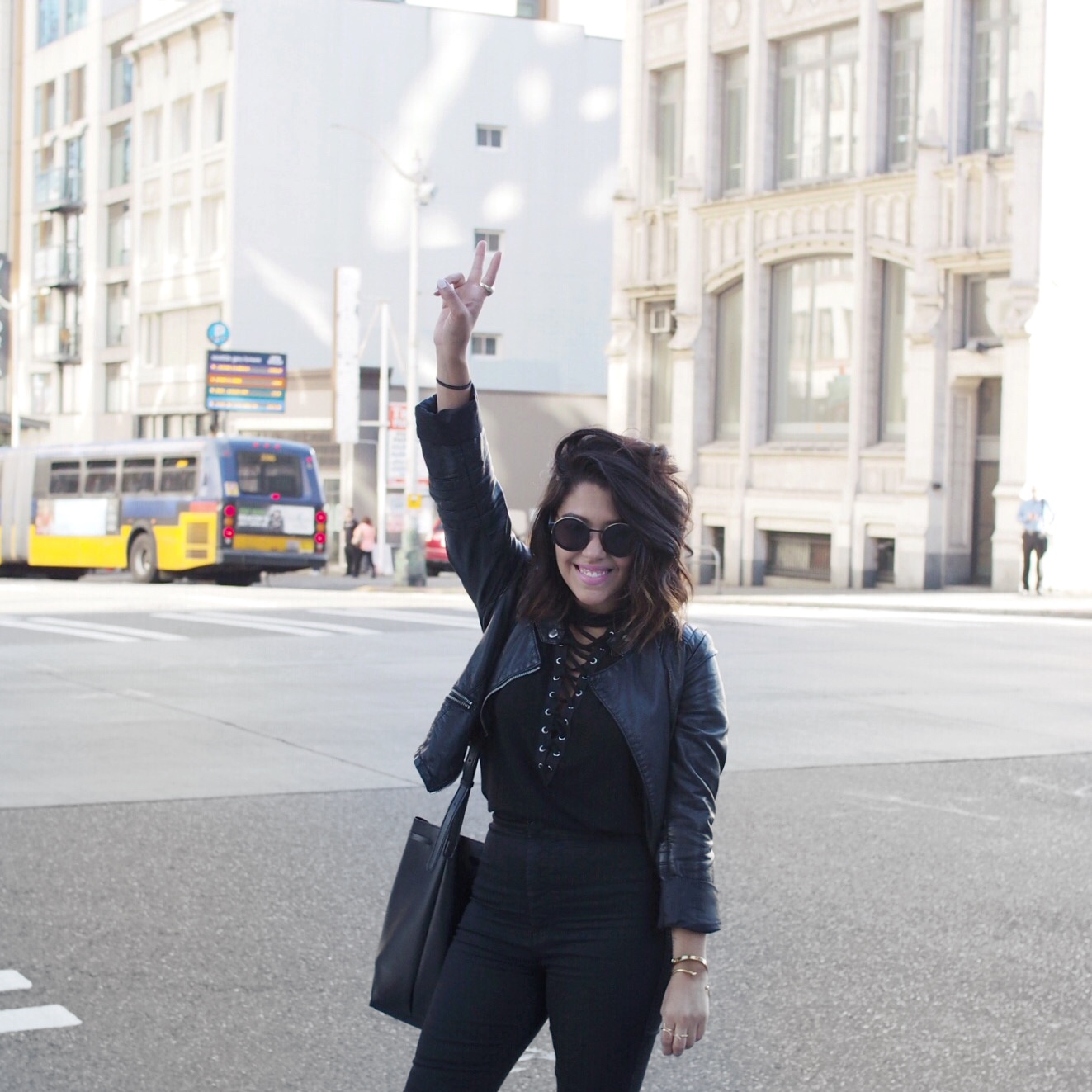 That's a wrap!  So happy that I was able to get a lot of content from this trip. I ended
getting more photos than I expected, thanks to Abbey and Ria.  Pretty sure I will be posting a few more to Instagram that didn't make it into this post. I seriously had such an amazing time with everyone and truly loved test driving the Alltrack.  Hope you enjoyed Seattle through my eyes! Can't wait for my next adventure.
Disclosure: Thank you to Volkswagen for sponsoring this trip!