Hi my loves, Happy Monday!  I'm loving the weather today, it's just right!  I've been searching everywhere for the perfect open kimono and I think I finally found it!  Kimonos are such a great piece to add to your ensembles on those cooler summer days & nights.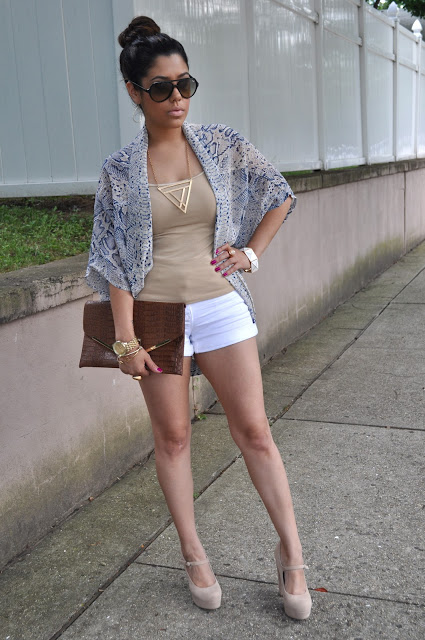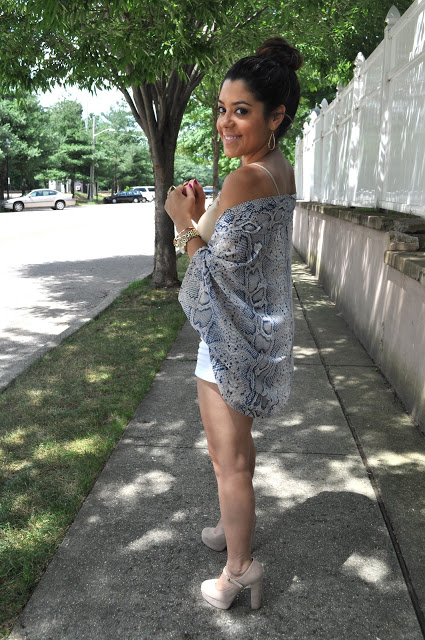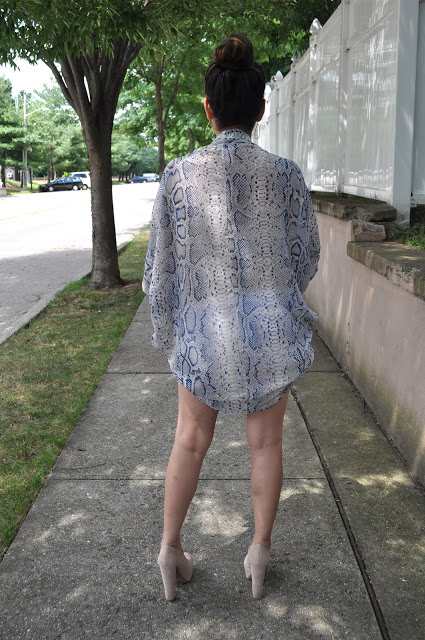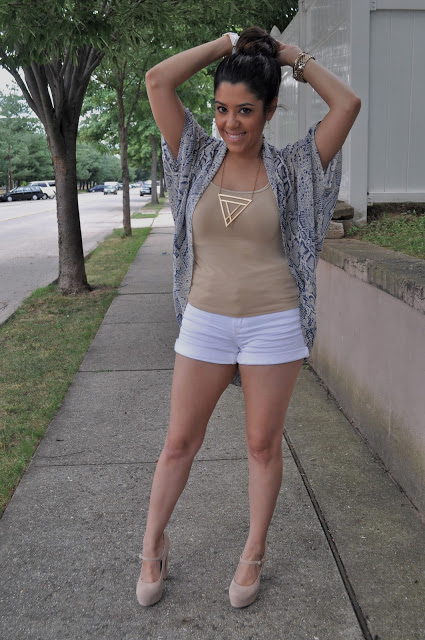 Kimono: Cotton On
Tank: Mandee
Shorts: Forever21
Shoes: Bamboo
Clutch: TJ Maxx
I mentioned in my last post that there was a great sale going on at Cotton On.  This was originally $30 and I got it for only $5! I kind of wish I got some other ones too because it was such a great deal.  I really love this color and the snakeskin print.  It's sheer and super light weight.  I love the casual feel of it hanging loosely.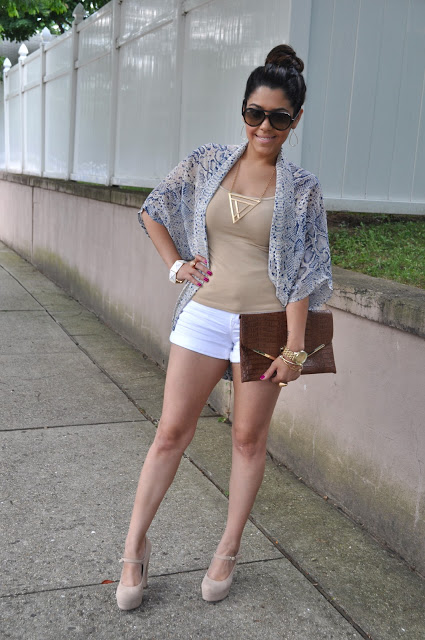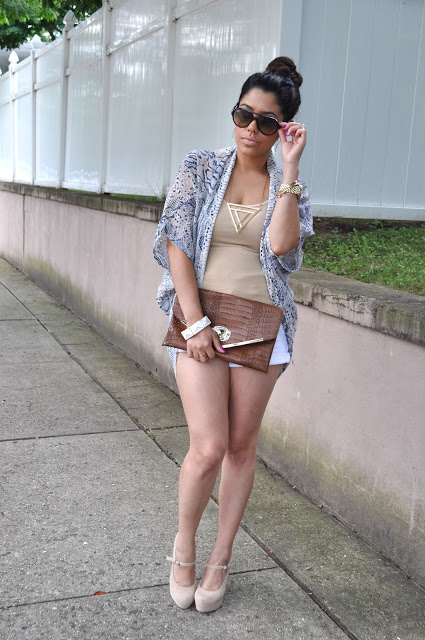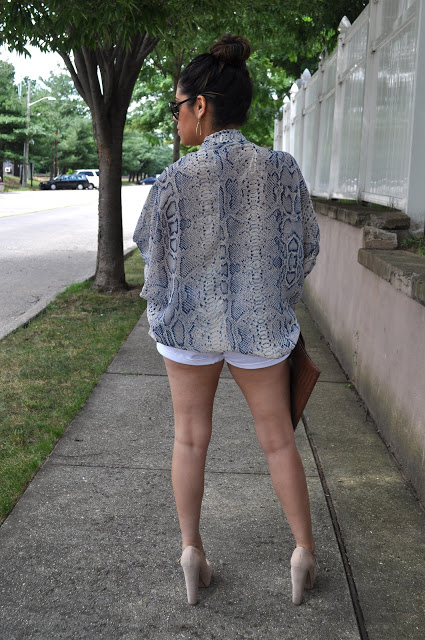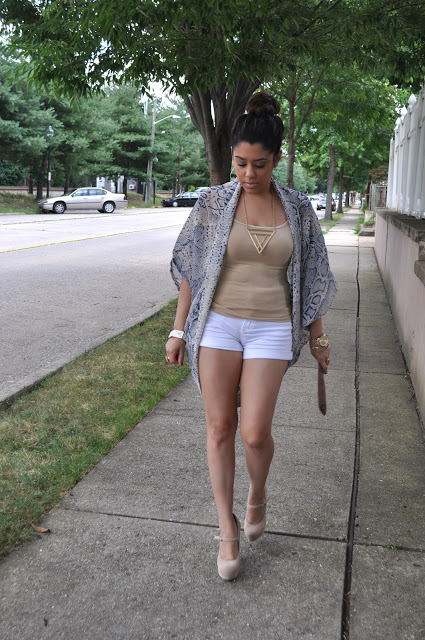 I decided to pair it over this simple tan tank and with these new white shorts that I recently got from Forever.  By the way, if you live in New Jersey and go to the Garden State Plaza, they expanded the Forever21 so there are so many more options now!  I love these white shorts and they're perfect for summer!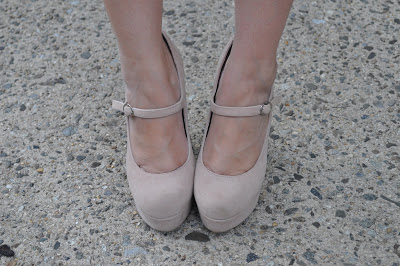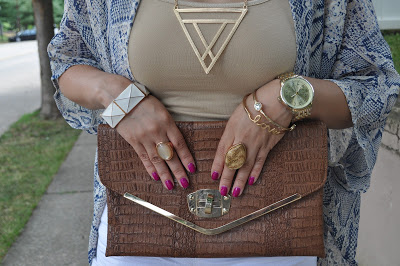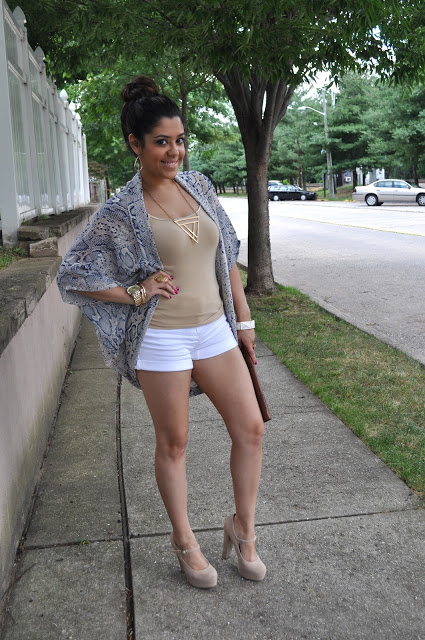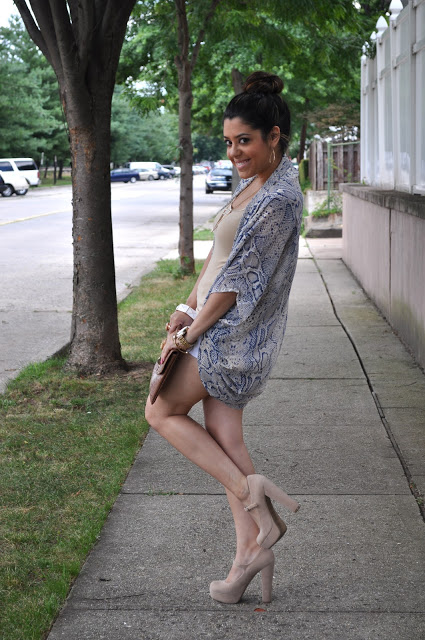 I haven't worn these mary jane platforms in awhile so I decided to put them on today.  To add a darker color, I also opted for this envelope clutch, one of my faves.  My tribal triangle necklace is from Gypsy Warrior. I went with a nude lip, MAC Hue.
 How do you feel about kimonos?
Again, another reminder about my
PLNDR GIVE AWAY
!  Who would't want to get a $50 gift card to get some really great pieces?  Take advantage and enter!
Have a LOVEly day!
XOXO