Red is a great color, especially around the holiday season.  It really puts me in a happy mood.  Besides my jeans, I really don't have that many other red clothes, but I do have shoes & accessories.  I think adding a little splash of this color, or any other bold color for that matter can brighten up any outfit, espcially if you are wearing neutrals.  So that is exactly what I decided to do today 🙂
I'm wearing grey skinny jeans paired with this white button down, both from H&M.  I love the "neck tie" on this shirt.  It dresses it up more.  Red pumps from Forever21 with this red patent leather clutch.  I don't remember where it's from.  I got it awhile back & actually forgot I had it.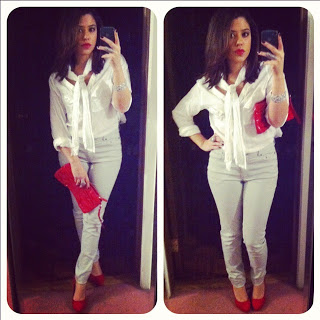 I went with silver jewelery including this fab bracelet.  It was a gift from my mom last year.  My Aldo & Forever21 rings & small silver studs.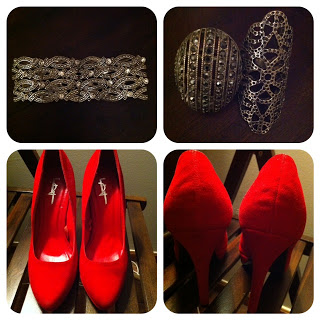 And the final touch, "Russian Red" from MAC.  I was in silly mood today :p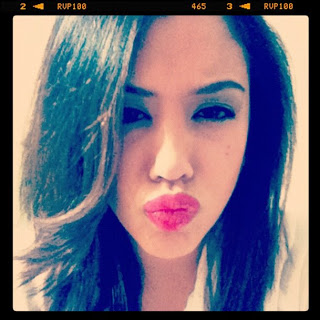 As I've mentioned before, don't be afraid to wear bold & bright colors.  You can bring them into your wardrobe & ensembles in subtle ways to start.  Once you're comfortable with it, you can start doing it more. Hope you're all feeling as festive as I am!!
xx Naty