I wore this a few days ago to lunch in Montclair. It was definitely a nice change shooting somewhere else. I thought this graffiti brick wall was really cool. I love street art! It was a beautiful day out but extremely windy. In most of the photos my hair was all over the place and the shirt was clinging to my body lol but thankfully I had enough for a post!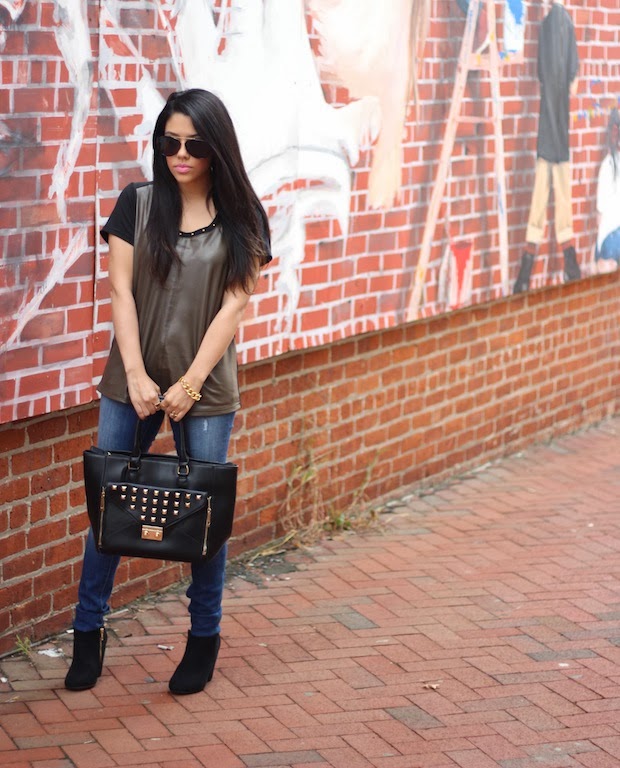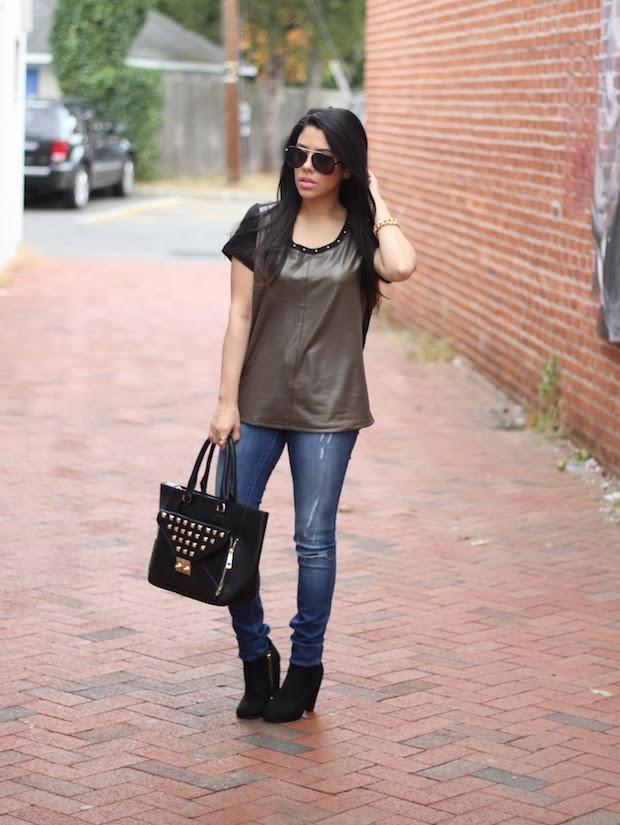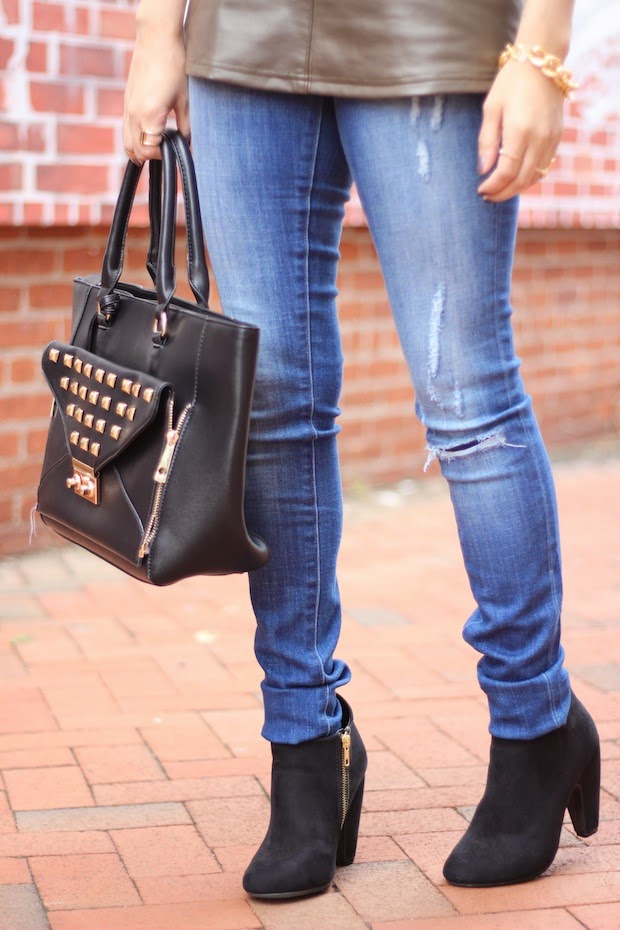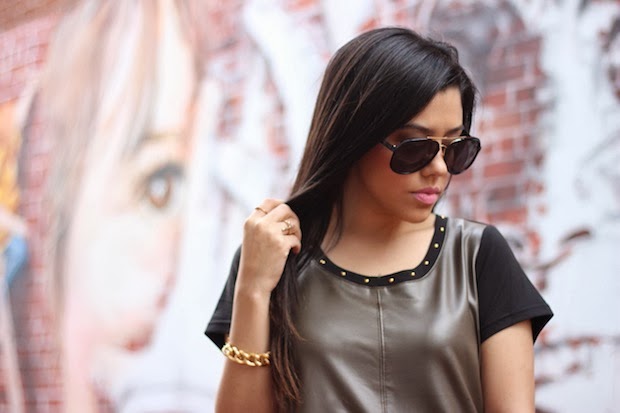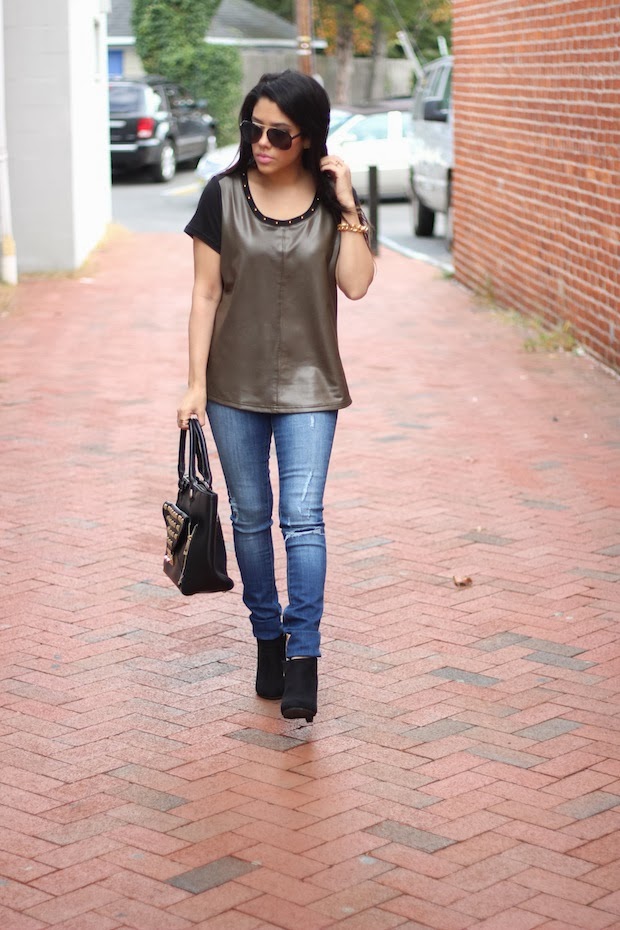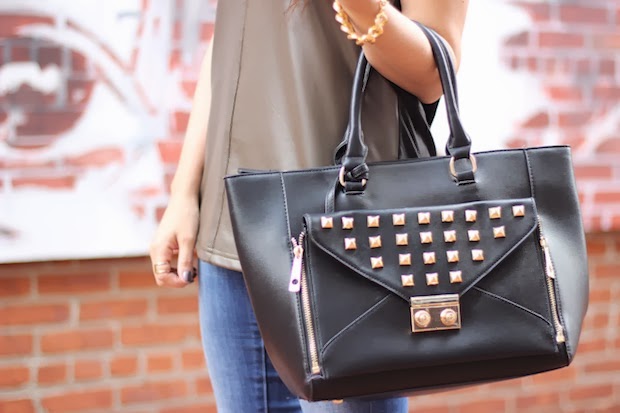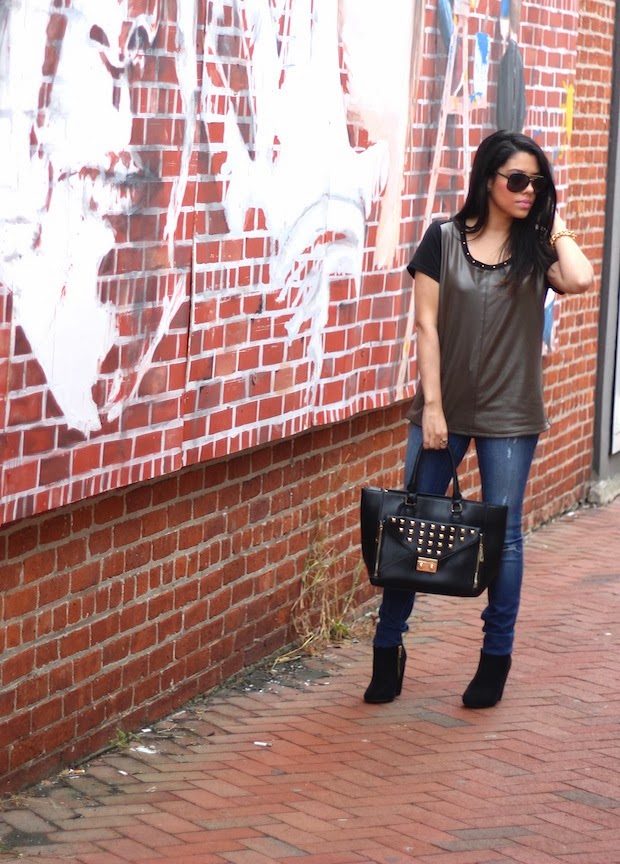 Leather and studs… just a few of the pieces that I'm really gravitating towards this season. Once I fall for a particular trend or item, I am just hooked on it for awhile. I always say that the details of an outfit are the most important because they can totally transform the simplest look. I really like the gold stud trim on this top. I just decided to keep the whole outfit casual & edgy by pairing the shirt with distressed denim and my favorite booties. Since I'm so short, I always have an issue with the length of skinny jeans. I typically tuck them under like I did here or I cuff the bottoms. I have no patience to bring them to the tailor! Do any of my fellow petite girls do the same?
This bag was one of the gifted items that I got at Lucky FABB. If you ever attend the conference, I highly suggest paying a little extra to have access to the gifting suite. There were so many amazing brands and goodies to take home. I'm completely obsessed with this bag because it actually comes with a removable clutch. The studded piece zips right off and the bag even looks cute without the clutch too, so there's 3 ways to use this 1 piece. I think it's genius! This bag will definitely be put to good use.
Stay tuned for a fun announcement coming tomorrow 🙂
Happy Monday!
<3