Hey babes!
Once in awhile on
instagram
, I like to post 3 different looks together that all have something in common. This is a great way to show different ways to style a specific piece or show how the same hairstyle can look with completely different outfits. So for today, I decided to keep things short and sweet by sharing a couple of these on the blog. 🙂
3 WAYS TO WEAR A LONG CARDIGAN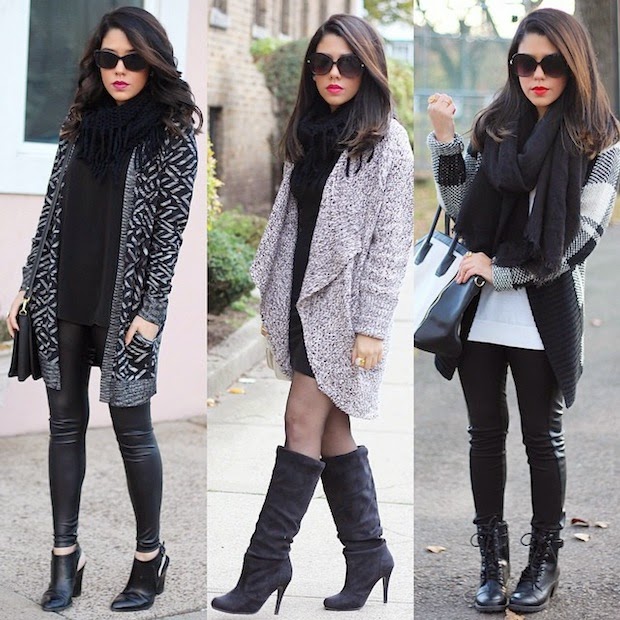 Long cardigans are the best things to wear right now. As you can see, the common theme with all of these looks is that I kept them all neutral. I tried to show how they can look dressed up or worn more casually. I wanted to show the mix of textures by pairing the knits with faux leather and I also wanted to show the versatility of a cardigan by pairing it with a dress.
Which one is your favorite?
3 WAYS TO ROCK A PONYTAIL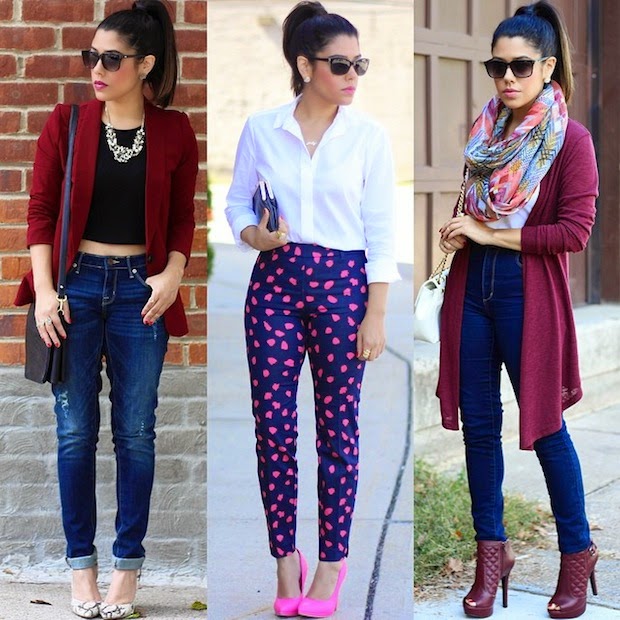 Ok, so this is obviously the same hairstyle, but I wanted to show how it looked with these 3 different outfits. I used to wear ponytails all the time when I was younger and I just recently started rocking them again. I think they can look super chic with any outfit, yet they also add a casual feel too. The first look is edgy with a bit of a punk feel, second one is more preppy and the last one is more casual/chic. Which one do you like best?
3 WAYS TO WEAR PRINTED SCARVES WITH KNITS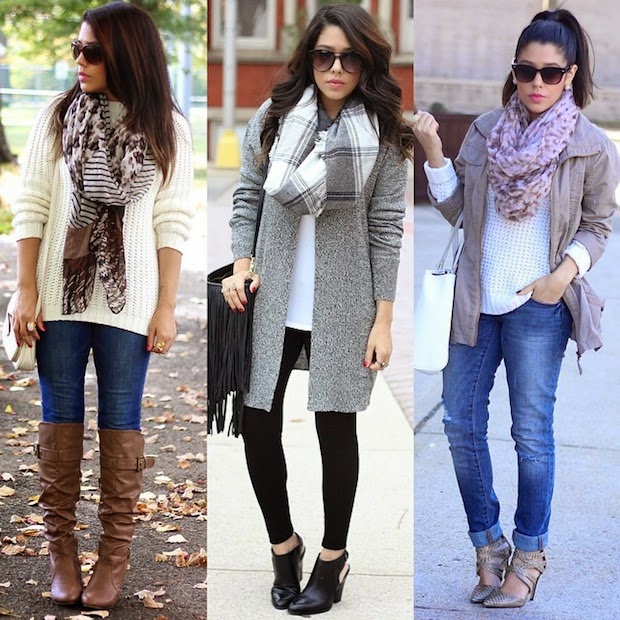 These are two of my favorite things to wear during this season so wearing them together is even better! Printed scarves are a great winter accessory that not only keep you warm, but they can also enhance your outfits too. Knits are extremely cozy, of course, and there are a bunch of ways to wear them. I wanted to show their versatility as well by pairing one with boots, leggings and layered underneath a jacket. All 3 looks have a different feel to them. Which would you most likely wear?
Thanks for checking out today's post!