"Of all the books in the world, the best stories are told between the pages of a passport."
My last trip had been back in December, so I was craving for a mini getaway more than anything – especially with all the chaos of the move. When the opportunity to go to Jamaica for a few days popped up, I knew that I needed to pack my bags and just GO. It was definitely the right decision.
One of my favorite parts about traveling, regardless of the duration of the trip, is experiencing different cultures and also experiencing something different about myself during my time away. Each trip teaches me something new and without fail, I come back home feeling recharged, re-inspired and refreshed.
So what realizations did I make during my 4-night stay in beautiful Jamaica? 
I'm inside my head WAY too much. I overthink literally everything. Perhaps the only time I learn to let loose is when I'm away from home and in a new environment. There's just something so freeing about being distanced from familiar grounds by thousands of miles. I come to terms with this literally every single time I go away, especially when I'm traveling alone.  Even after all these years, it is still a work in progress, but I'm trying to be more mindful of this so that I can stop letting every thought overwhelm me and the decisions that I make.
And if I'm being truthful here – the summertime tends to pull some insecurities out of me. Wearing swimsuits takes me out of my comfort zone. I spend too much time analyzing my flaws instead of embracing my own beauty. Forever my own worst critic. This is something else that I definitely need to continue working on. Little by little, I'm getting there. Sometimes you just need to rekindle that self-love and traveling always has a way of helping me do that.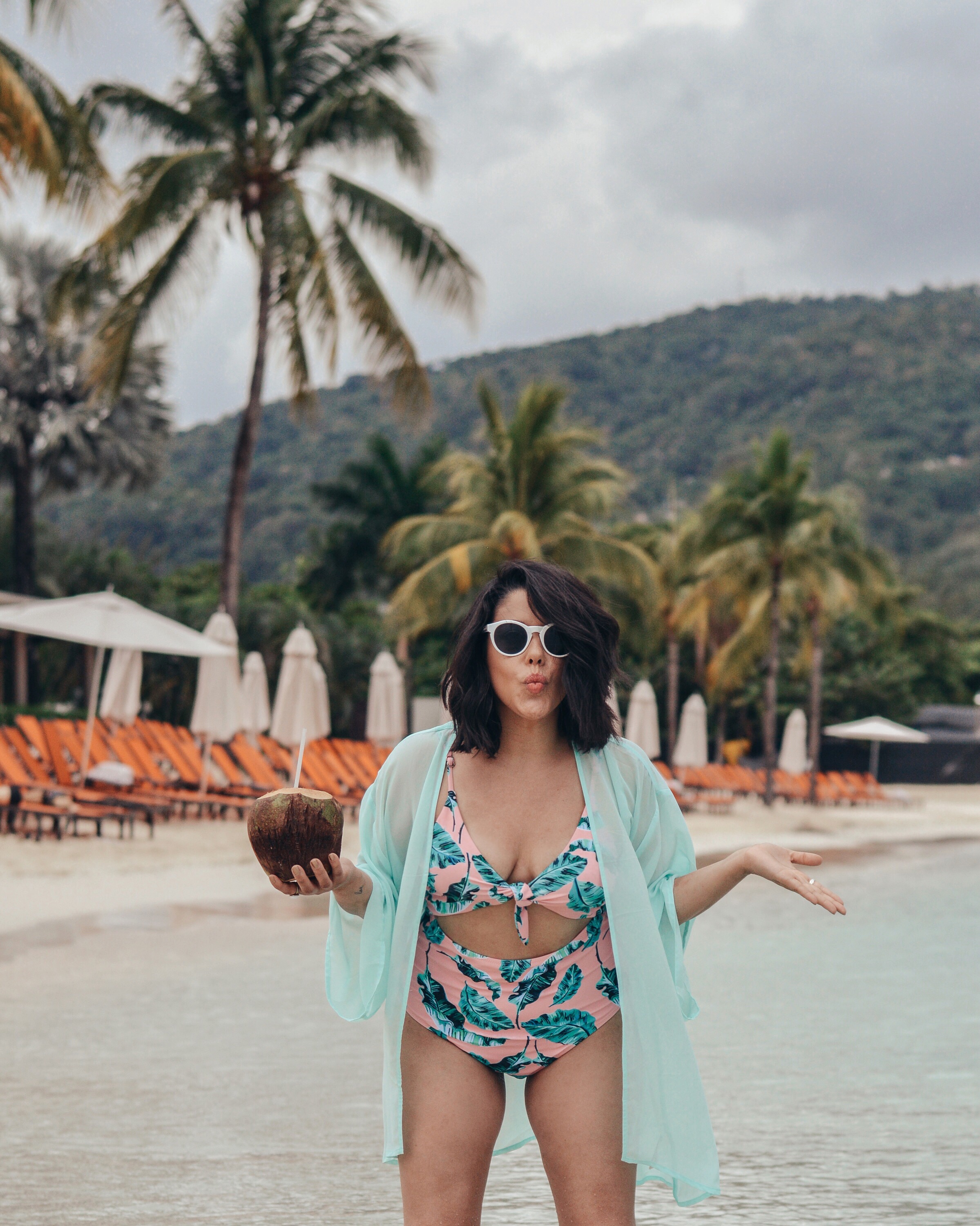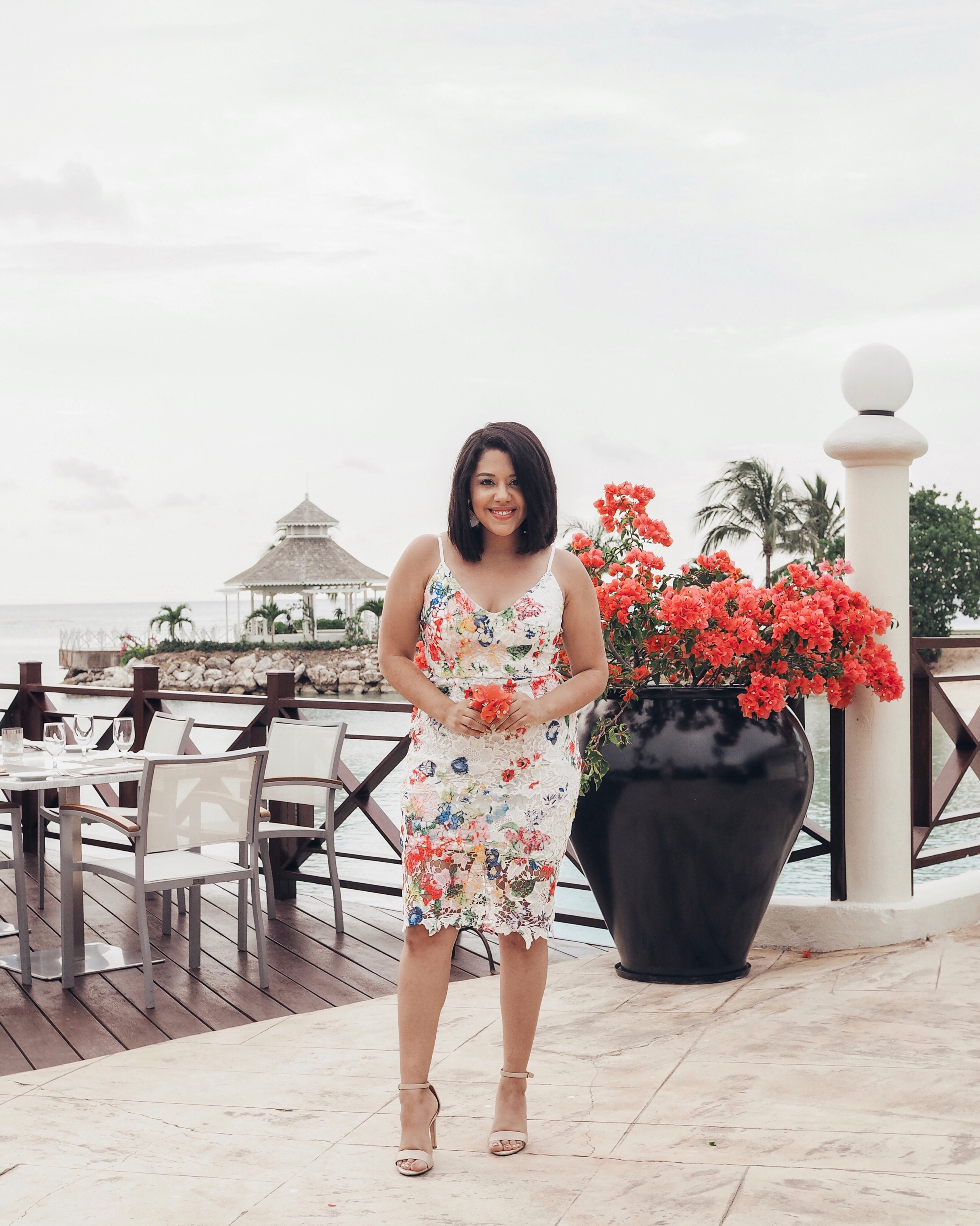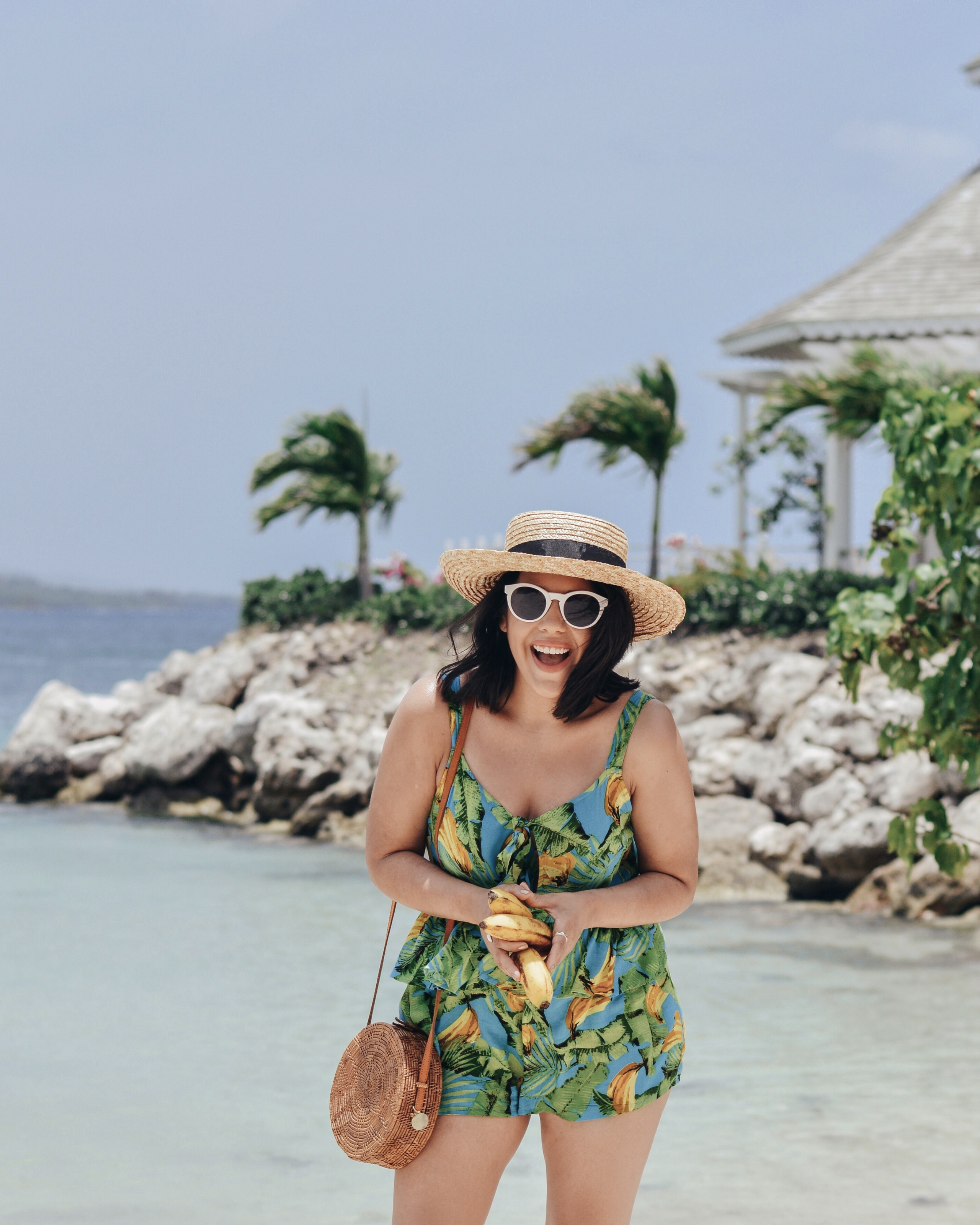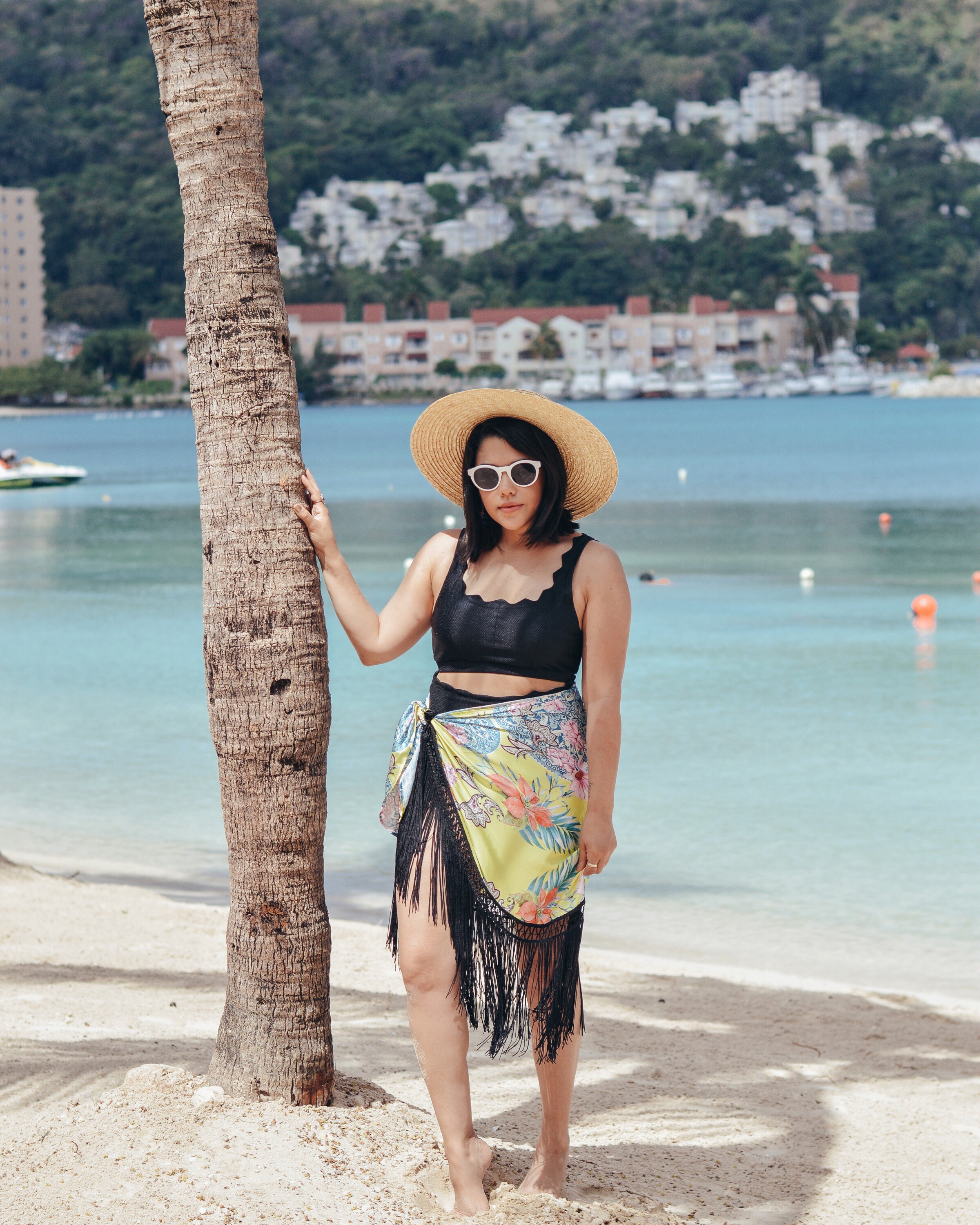 This was my first time visiting Jamaica. It had actually been on my bucket list, so I probably got a little too excited when they added that stamp to my passport at the airport.
Does anyone else get excited by that?
I was invited to stay with Sydne at Moon Palace, an all-inclusive resort in Ocho Rios. All-inclusive resorts are always so relaxing and there's no way that I could have turned down a trip to the Caribbean! The resort was beautiful with private beaches, several pools and restaurants. We ended up staying there the entire time. We had been debating on taking a boat trip out to Dunn's River Falls (heard this is a must in Jamaica) but because of the weather we skipped it. It poured on and off a lot, which is to be expected in the Caribbean. Thankfully we did get to lay out under the sun in-between the clouds a little bit too.
I definitely ate all the food and drank all the drinks. They had this cute little hut on one of their private beaches that served jerk chicken and fresh coconuts. This was my first time trying both! I also loved eating at the outdoor restaurants at night, especially the one that overlooked the beach. Watching the sunset in Jamaica was truly magical. I tried to share as much as I could on this trip. You can still check out my stories under the wanderlust highlight on my Instagram!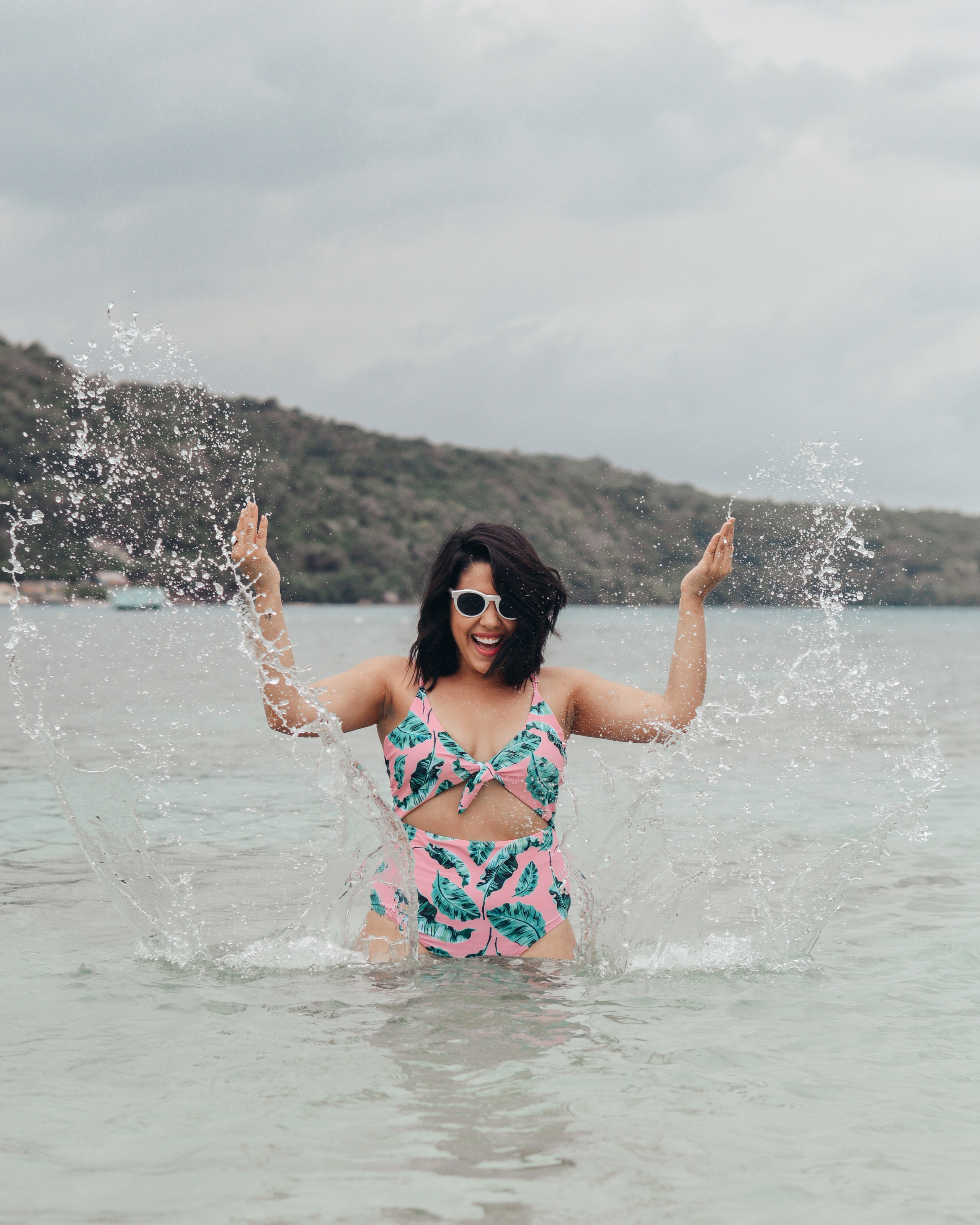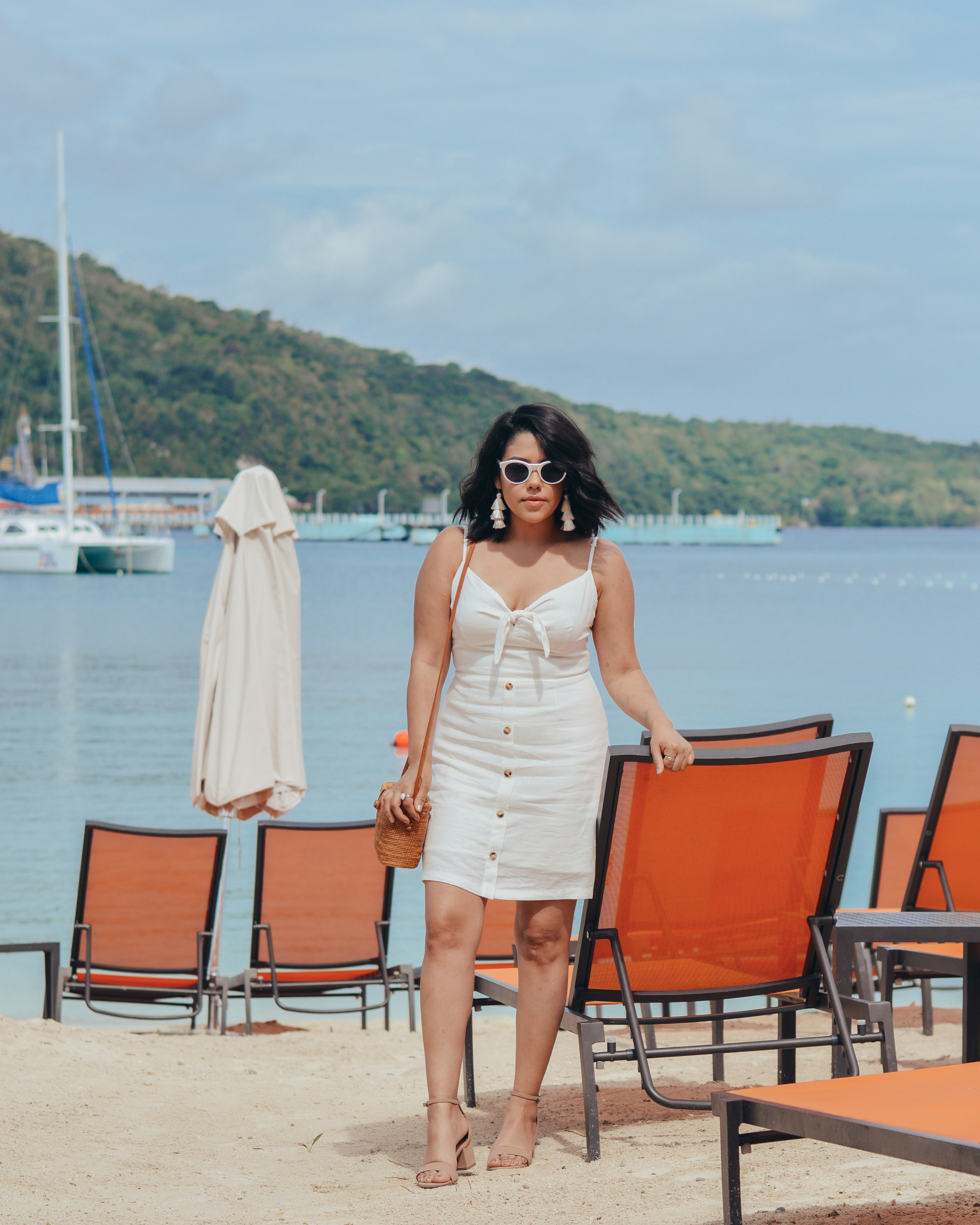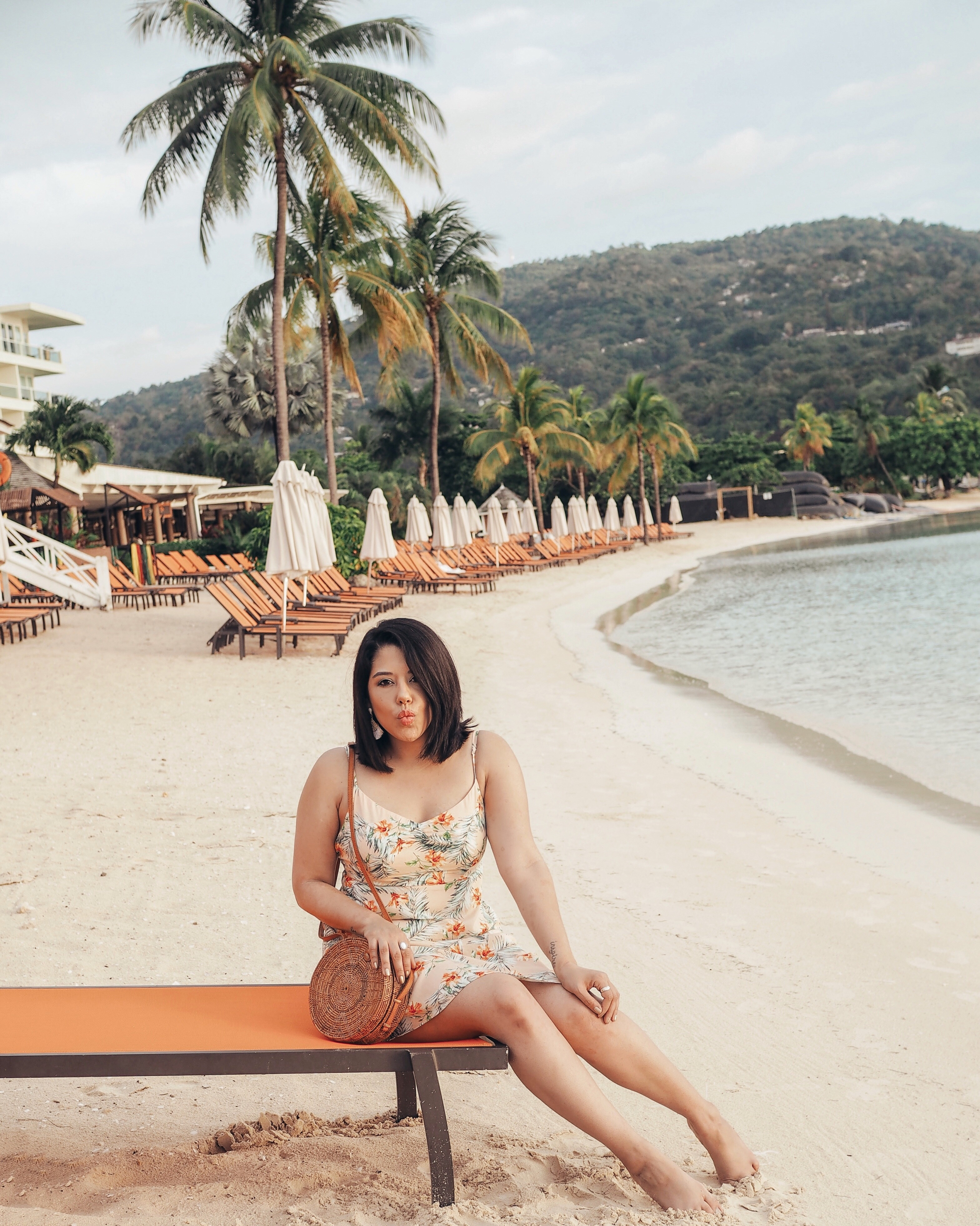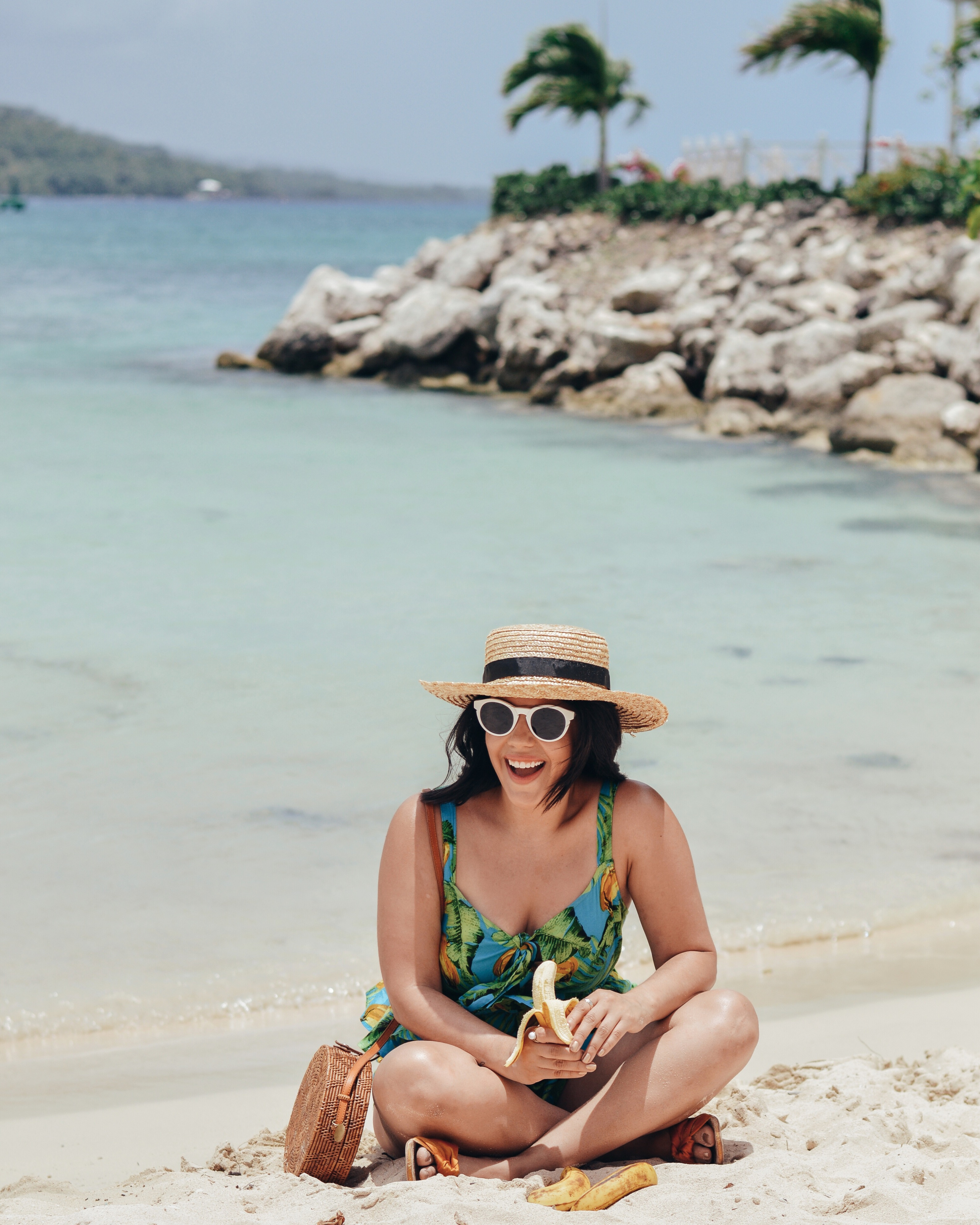 I had such a great time during my stay and I'm so happy that I took this trip. I tried my best to disconnect a little so that I could embrace the moments, let loose and have fun. A huge thank you to everyone at Moon Palace for being so kind and friendly. We definitely felt very welcome!
My next trip is to Italy in August. I finally booked my flights and I will be traveling through 5 different cities over the course of 2 full weeks. I'll be starting out in Rome then heading to Florence and Venice, stopping in Vicenza for a few days for my bestie's wedding and then flying home from Milan. In the midst of that I hope to make a trip out to Cinque Terre and possibly even Verona.
I had a laundry list of cities that I wanted to visit during my stay, but it's just impossible to see all of them during this one trip. I'll definitely have to go back to see the coast too. My new niece is expected to be born while I'm in Italy, so I decided to make my trip shorter than expected (initially wanted 3 weeks) so that I can come home and meet her. I definitely want to write a post about everything I plan on doing while in Italy, so stay tuned! Also, feel free to send along any recommendations that you might have.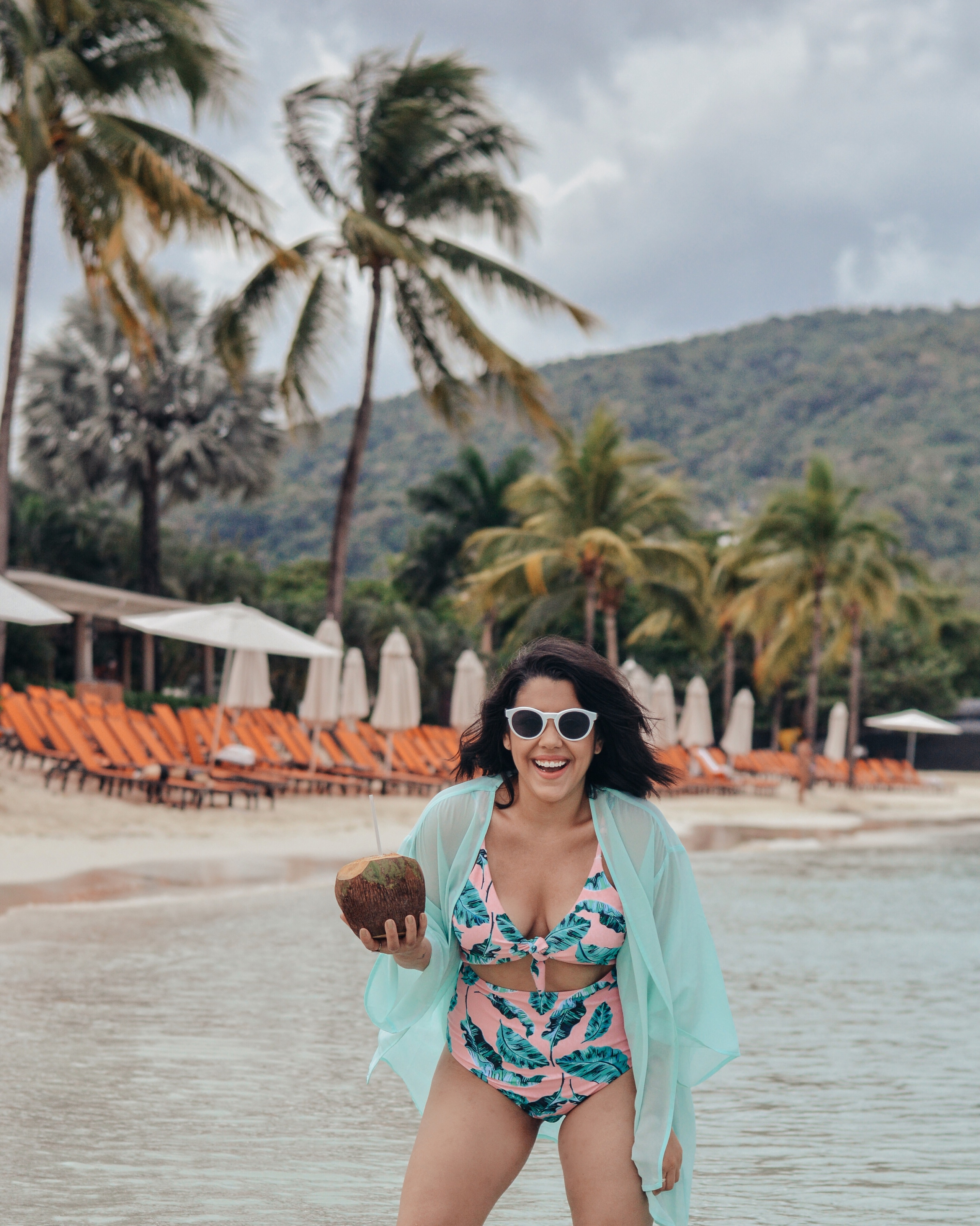 Thanks so much for stopping by today. I know it's been awhile! I am slowly getting in a new groove here in the city and want to start writing and posting more again. Hoping for more new content soon. Expect to see some home decor posts too as I get further along with furnishing the apartment.
Have any of you been to Jamaica? Where are you traveling to this year? I want to know!