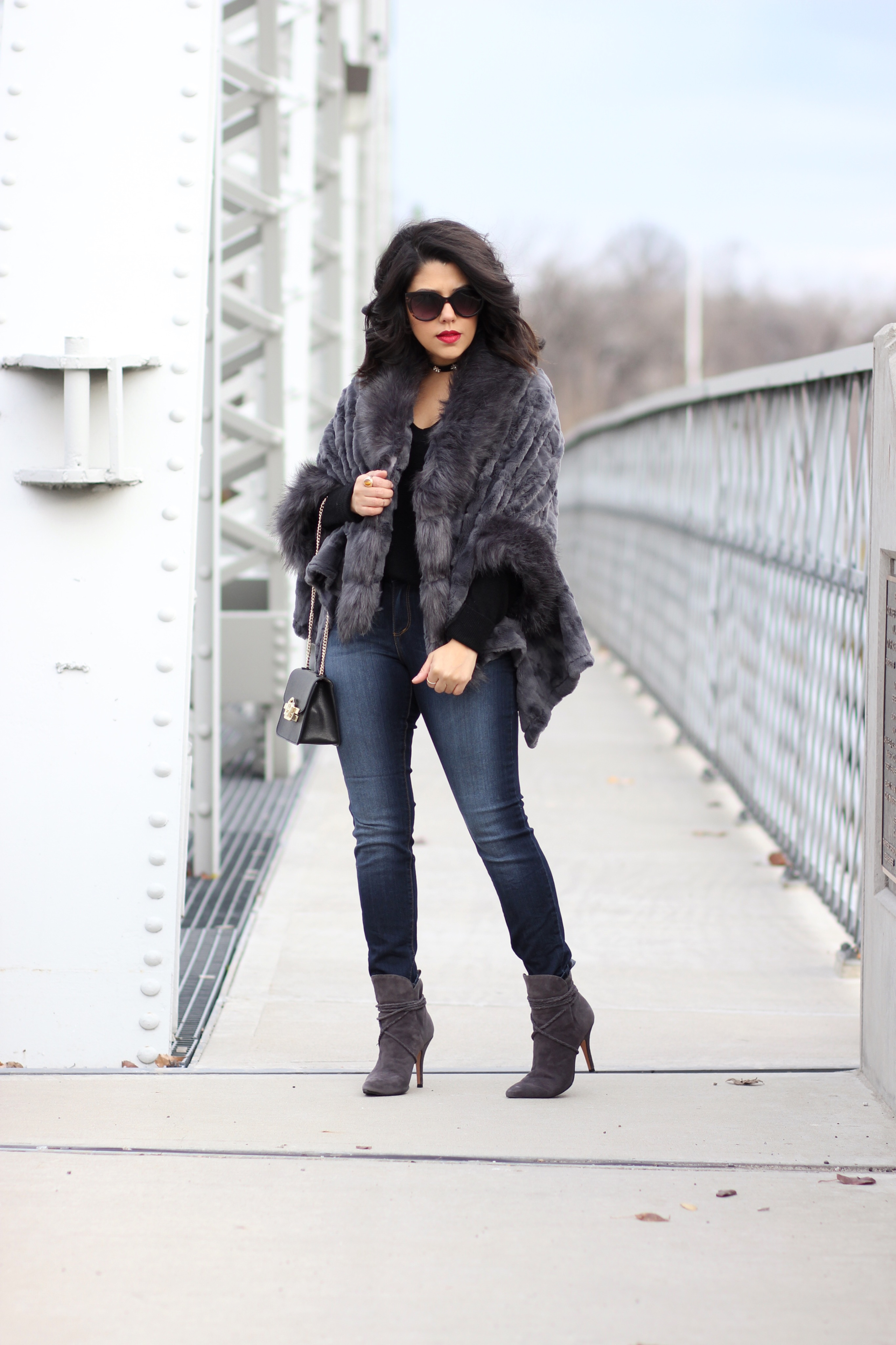 I'm back in full effect this week! I spent the entire weekend shooting new content and froze my little behind off in the process lol. I think it's safe to say that the fall season has
officially ended. I know that technically the first day of winter is not until next week, but these temps say otherwise!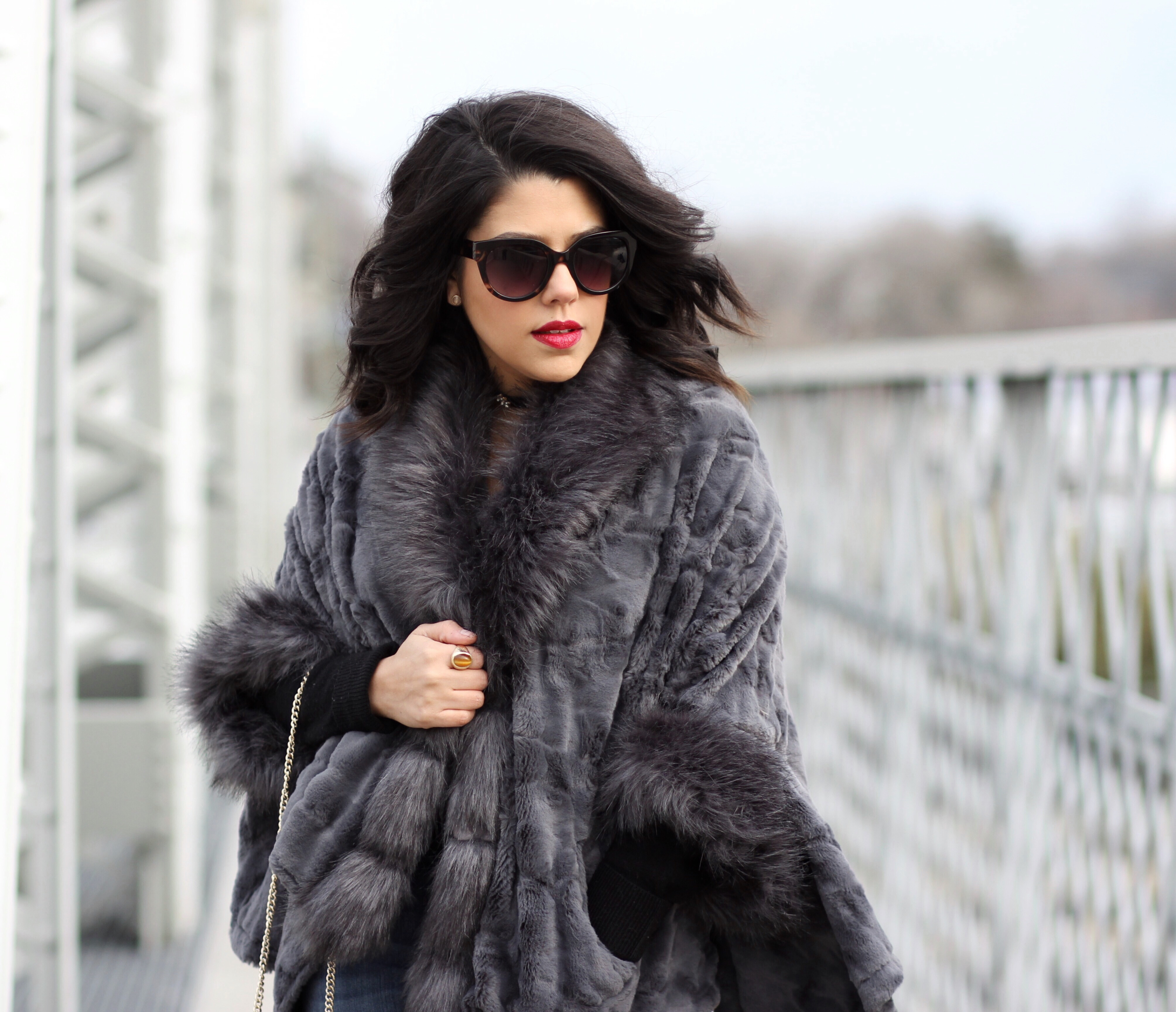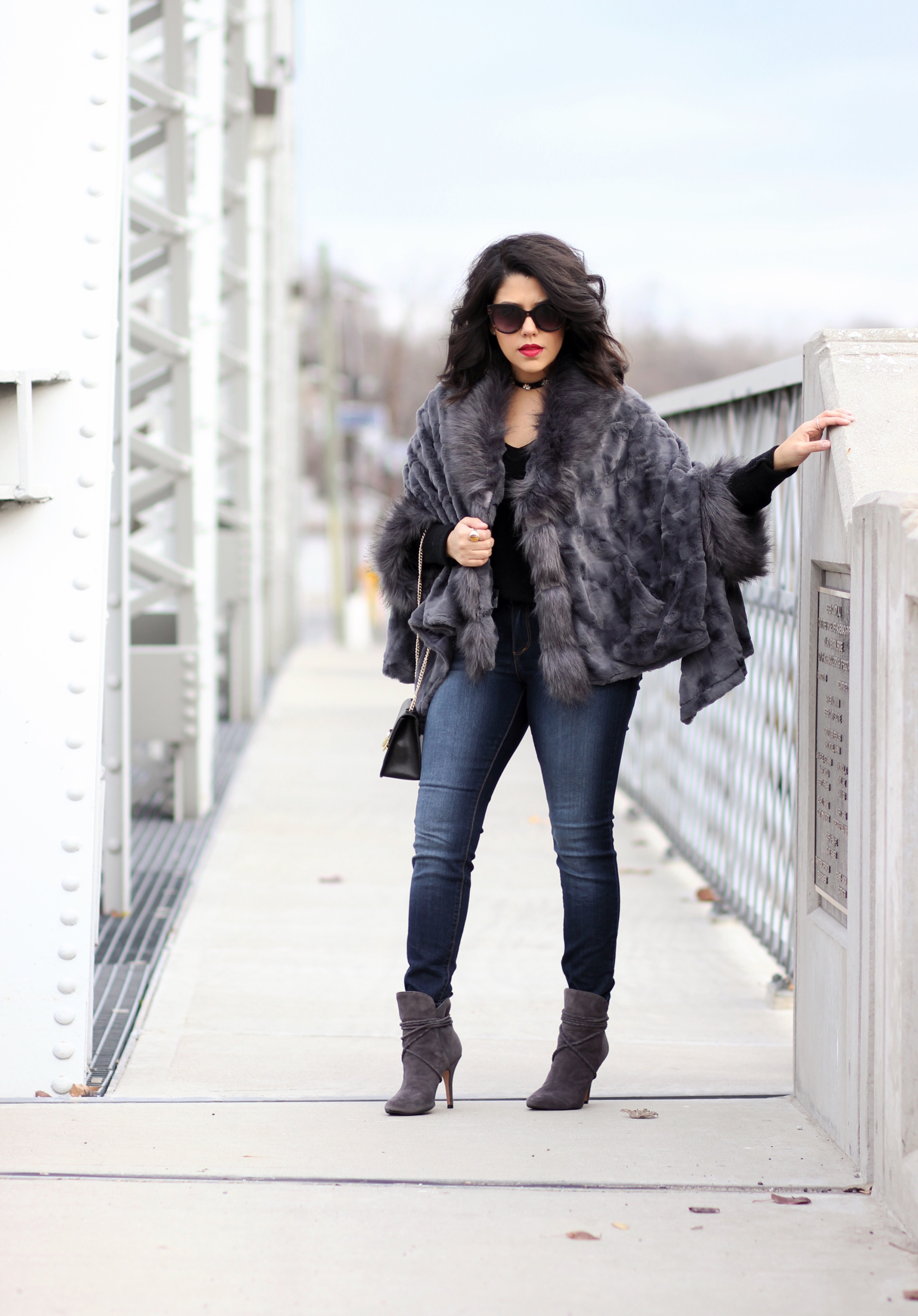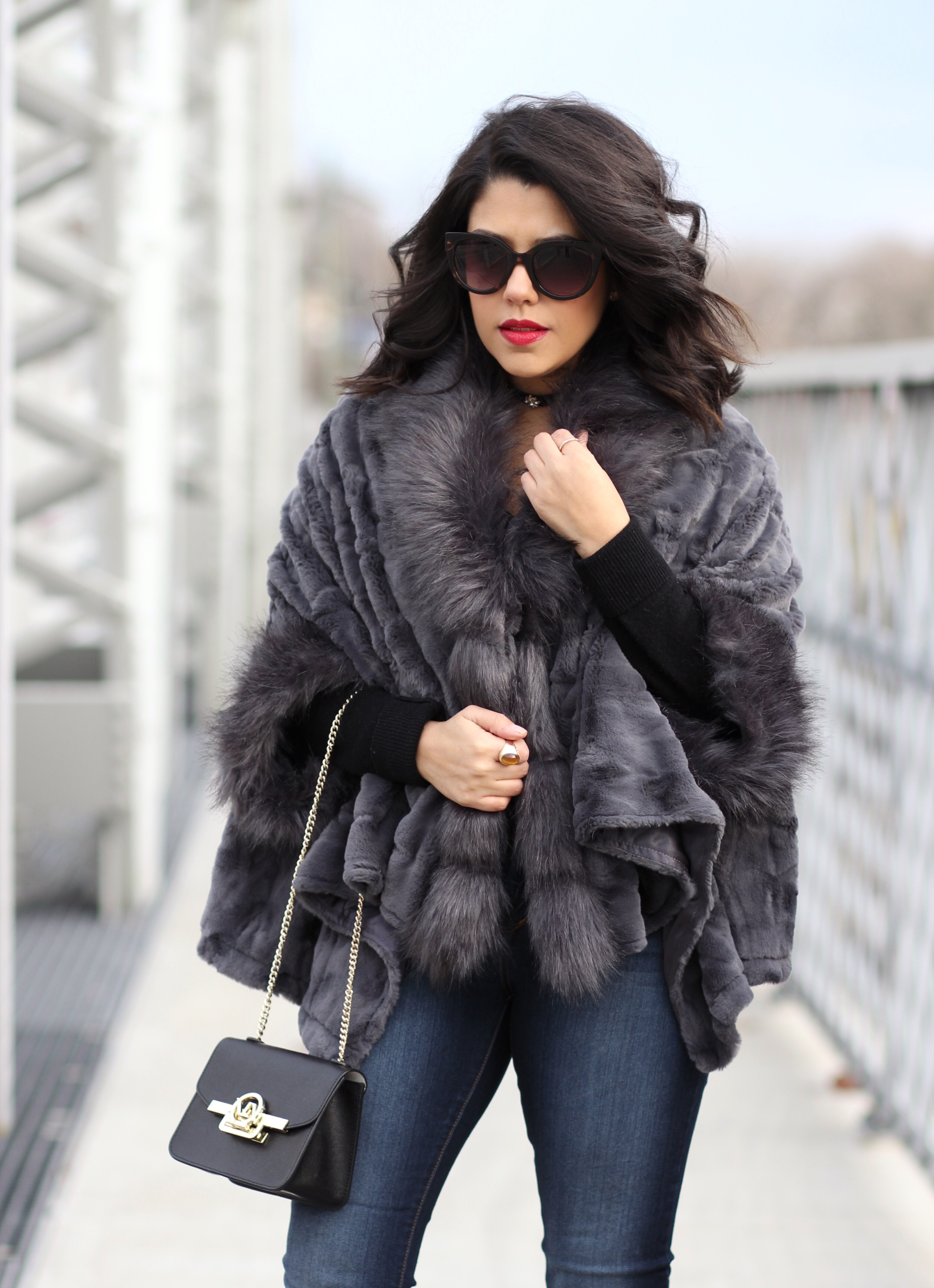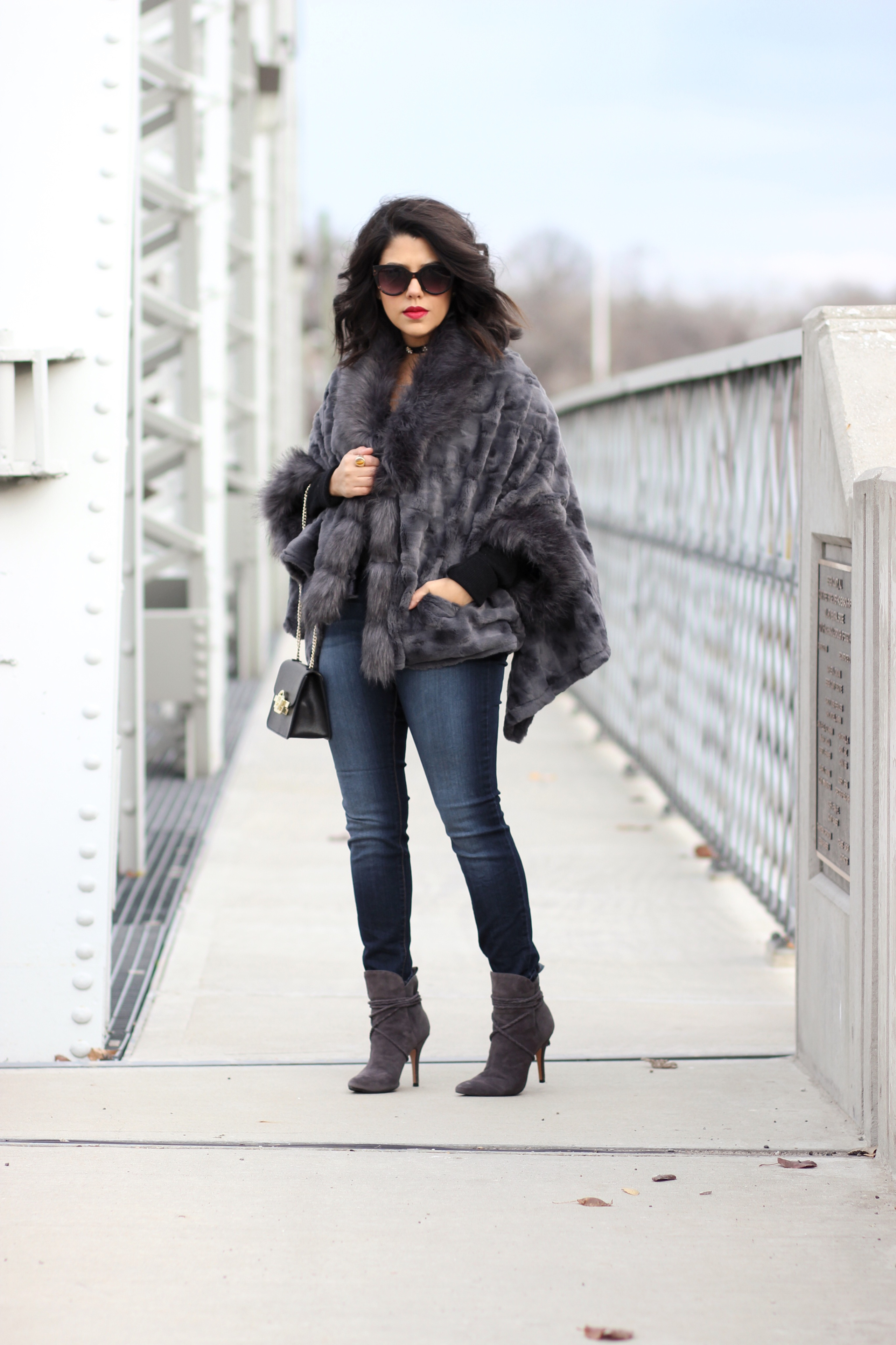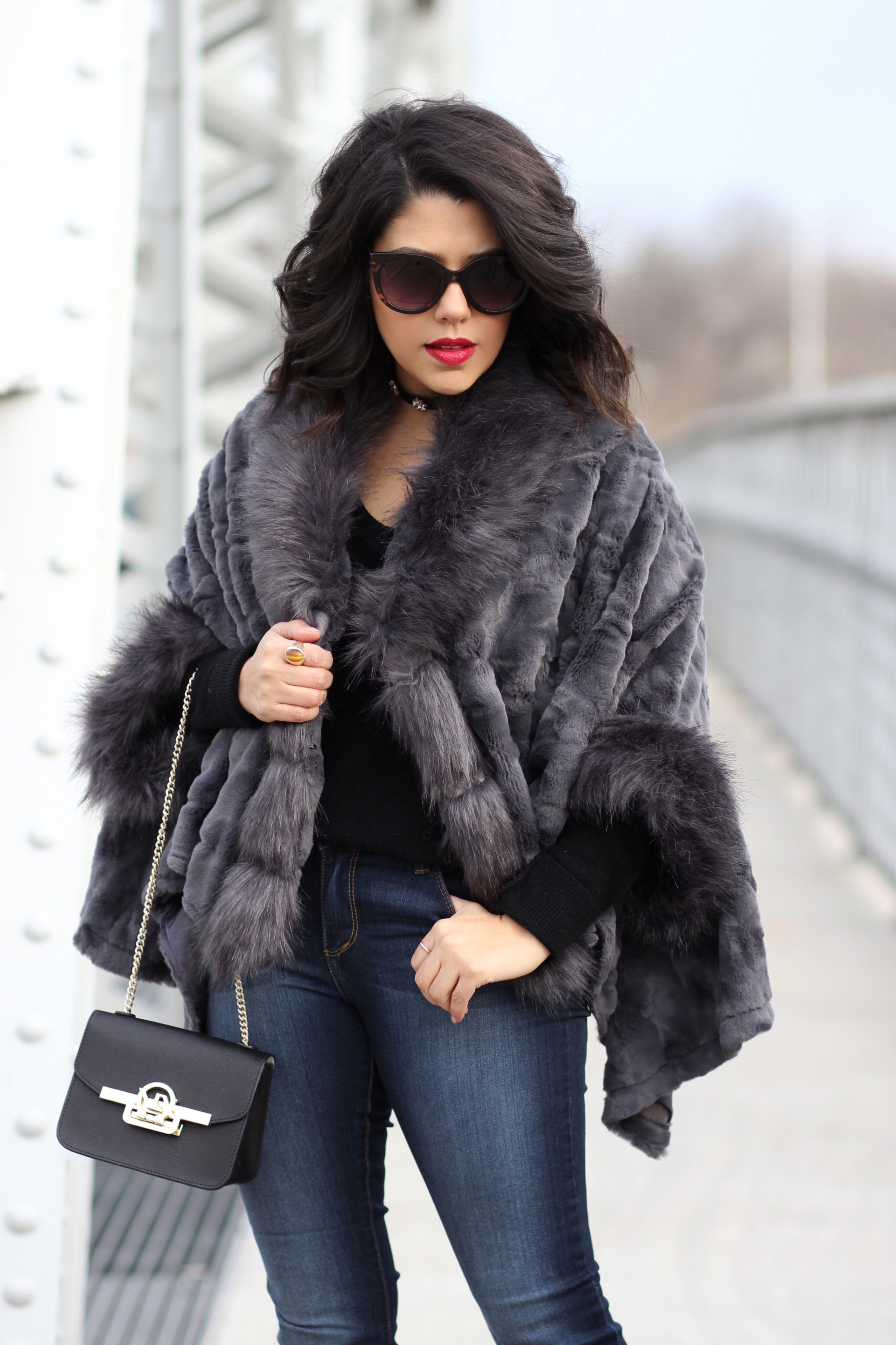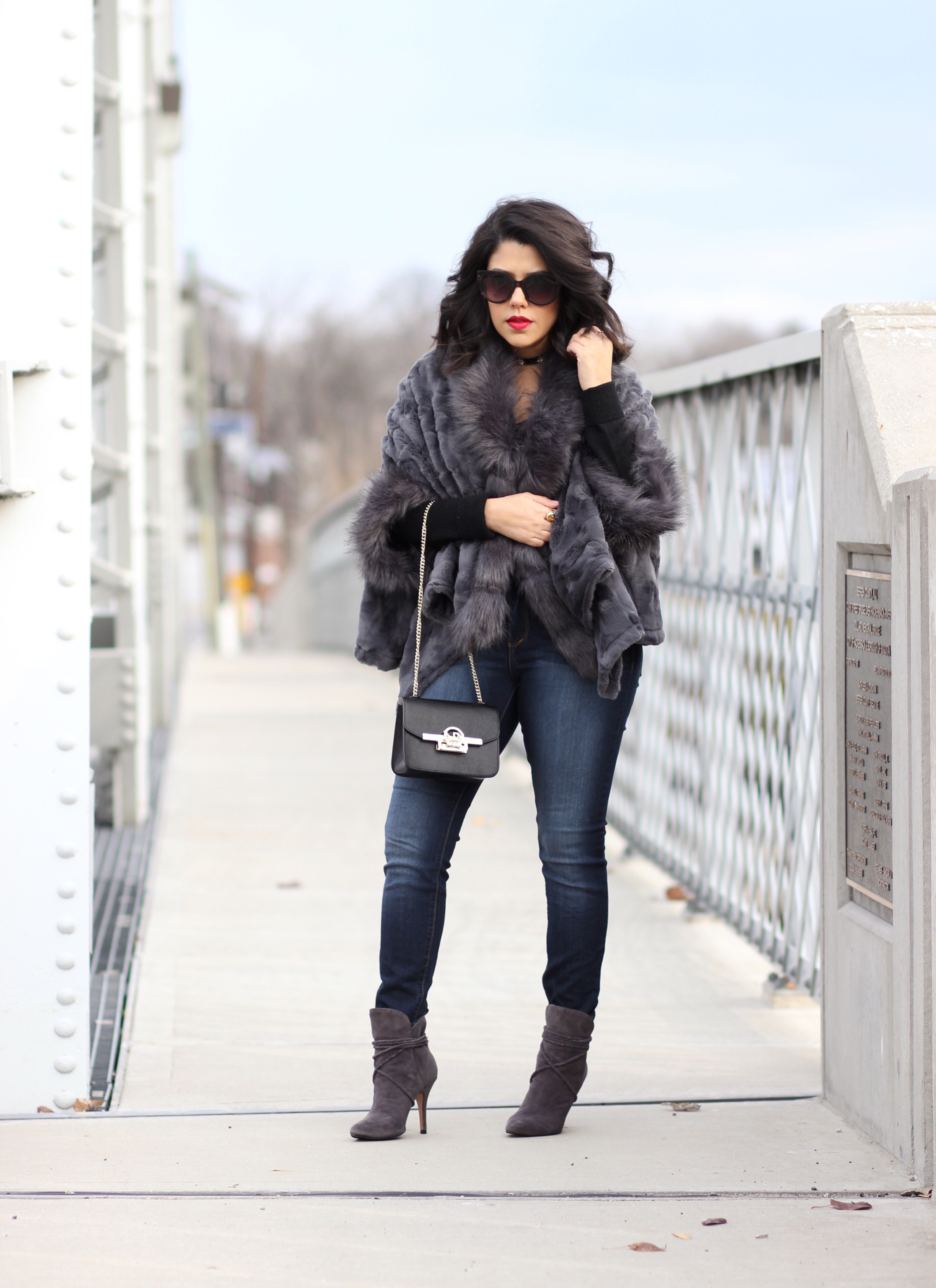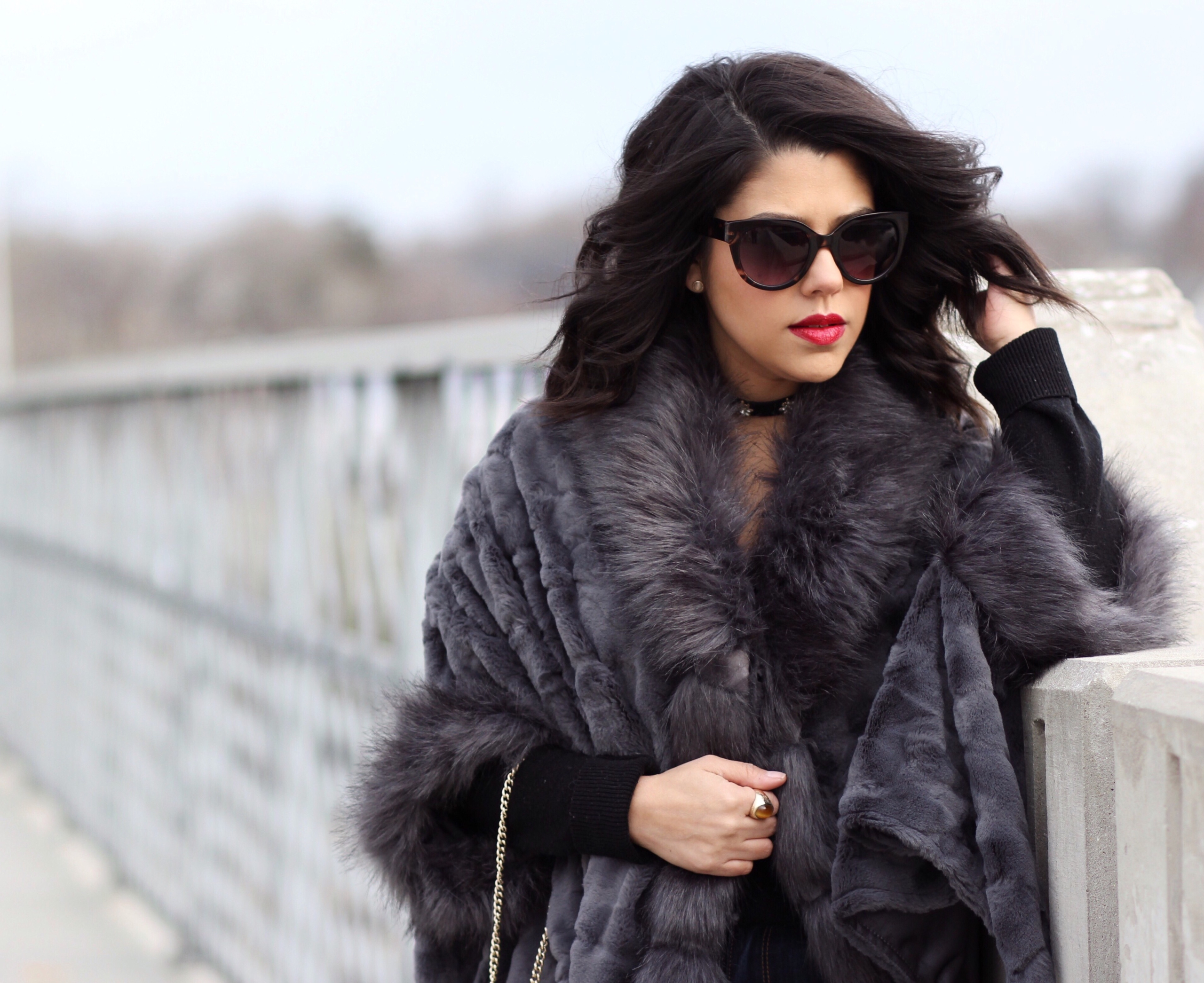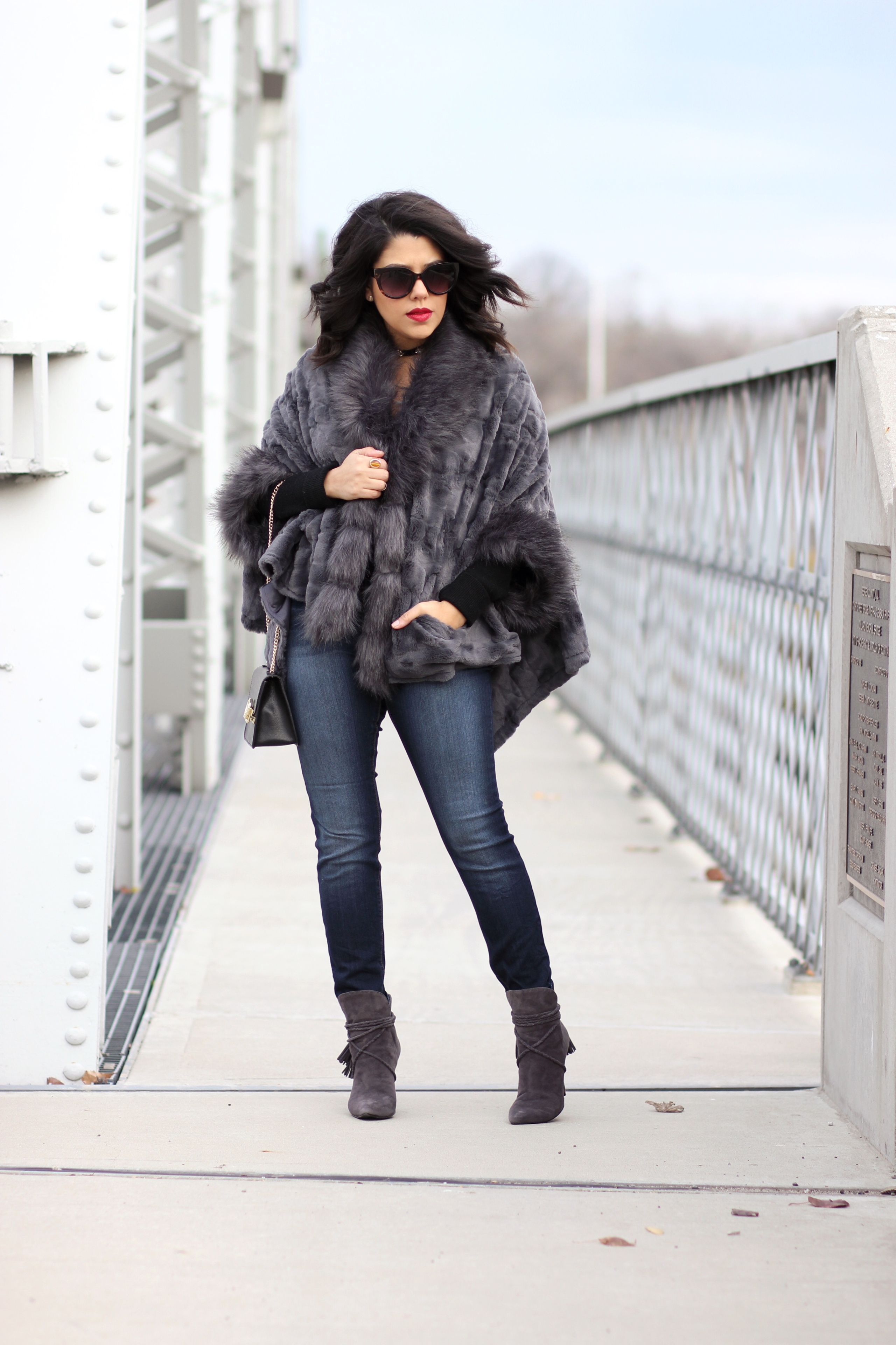 What I'm Wearing
Shawl: Coalition LA [sold out, love this style] | Jeans: Pistola [similar style] Booties: Schutz | Sweater: Forever21 [old, similar] | Bag: Mezzanotte [similar style]
One of the most challenging things when it comes to creating new content during the winter months is shooting outside, especially when you are trying to show your outfit without being covered in 10 layers. I give major props to my mom for braving the cold with me all of these years. Somehow, we managed to get through it 5 years in a row. The behind-the-scenes of these shoots are actually hilarious. My mom tries to snap as many photos as she can in a row before her fingers freeze, which basically means that I have to get my sh!t together. She'll take a quick break, we both scream from the cold, I'll dance around in a circle trying to stay warm and then we shoot again. She'll say something like, "OK, that's it I'm freezing let's go!!!" and I'll be annoying and reply, "Wait, just ONE more!" I swear this happens constantly on repeat. So in case you're ever wondering, "Damn, wasn't she cold?" The answer is yes. It's always yes. I know, I'm crazy. Ahhh I love you mom!
Now, let's get into this outfit.  This faux fur shawl/poncho situation is actually very cozy! I was kind of surprised how warm it kept me considering I didn't have many layers on
underneath. I really wanted to let this piece shine through, which is why I didn't add on too much to it. I think it's super chic and has such a luxe feel to it. The best part? It has
pockets! I don't know why, but pockets make everything better. This can be seen as a fancier piece, especially for the holiday season, so I wanted to make it a bit more casual and wearable for every day by pairing it with denim and booties. Speaking of booties, how awesome are these?! I got them last year and literally only wore them once. It was definitely time to break them out again. I really love how this whole outfit came together, especially since it was completely unplanned. 🙂
Thanks for stopping by today, hope you have a great start to the week!
-Get The Look-