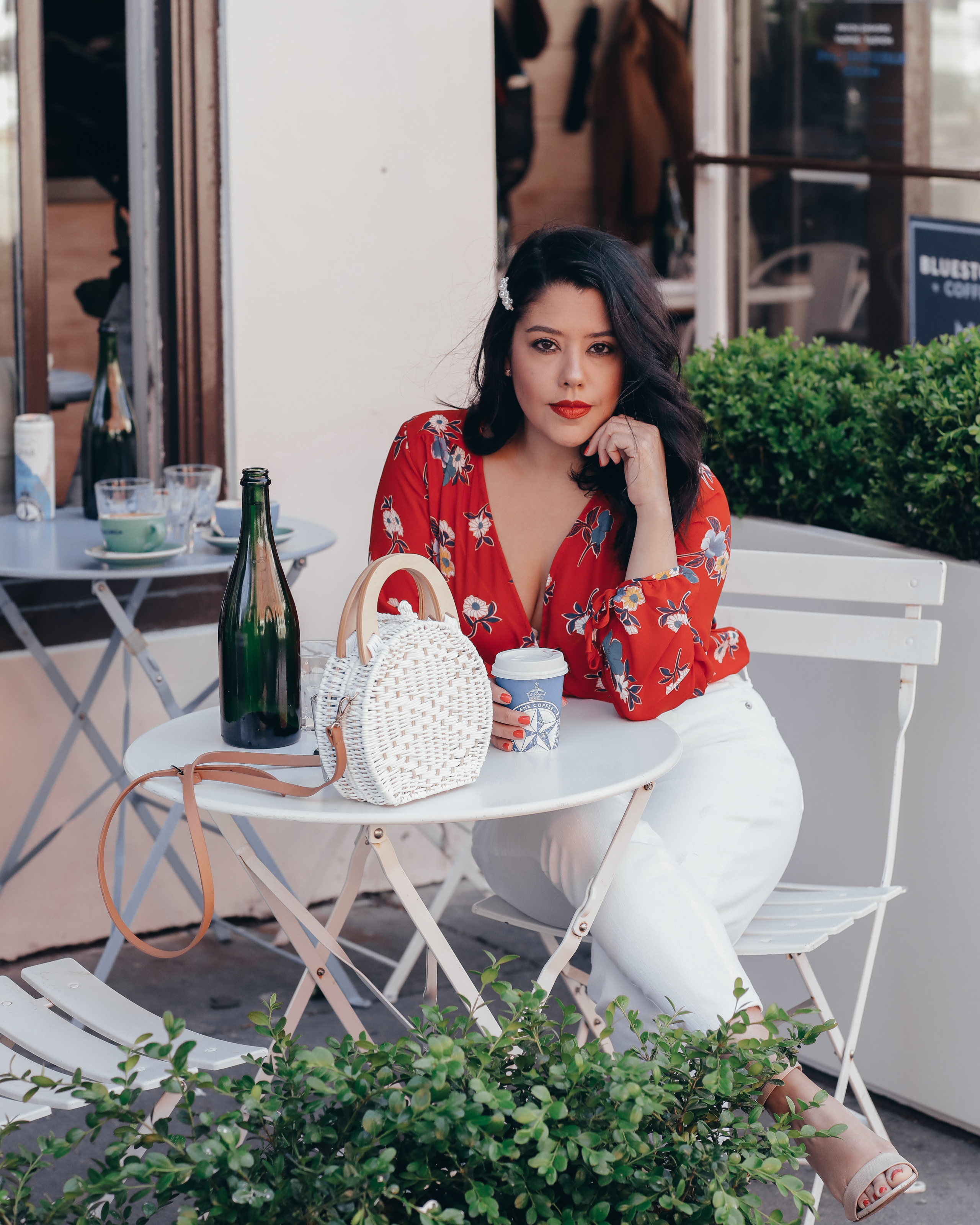 Welcome to my site!  Grab a cup of coffee, have a seat and stay awhile.  Let's have a life chat, shall we?
As most of you know by now, I completely rebranded to Naty Michele towards the end of 2016. It's a change that I felt was necessary for the growth of this blog and for my own personal evolution as well. It's really given me the opportunity to expand on my content and transition into more of a lifestyle blog.
When I first started blogging back in 2011, I was just looking for a new creative outlet and a way to express myself through fashion. It was such a therapeutic way for me to grieve after losing my father to cancer and it helped me to navigate my way in the world after losing my full time job.
Somehow along the way, this creative outlet and part time passion project transformed into a full time business and for that, I will forever be grateful. So much has changed in my life since I first embarked on this journey and I've loved sharing all of it with you through my content.
Here you will find a little bit of style mixed with a whole lot of substance. I want Naty Michele to be a place where you can continue to connect with me on a more personal level. I want this to be a space that you enjoy, relate to and will continue coming back to for more.
I hope my site fills you with a little bit of inspiration each time you stop by and motivates you to bring your dreams to life!
I owe so much of what this has become to all of you, my amazing readers and supporters. If you're here, it most likely means that you are staying on this journey with me and for that, I thank you!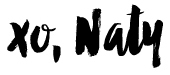 How tall are you and how old are you?
I'm super petite at 4'11 1/2. Yes, I had to add in that half inch! My birthday is November 6th and I just turned 34! To everyone who thinks I am still in my 20s, THANK YOU! 🙂
Is Naty Michele your full name? 
My full name is actually Natalie Michele Caez.  Naty has been my nickname for years and it just stuck.
What's your nationality? 
I am Puerto Rican.  Both of my parents were born in Puerto Rico and I was born here.  I am very proud of where my family is from.  Unfortunately I do not speak Spanish fluently, but I do understand a lot.  A fun fact is that I have been taking lessons to brush up on my skills.  A goal of mine is to be bilingual.  
What camera/lens do you use? 
Currently for the blog, all photos are taken with a Canon RebelT31 85mm 1.8 lens and I shoot on manual mode. Most of my Instagram and travel photos are taken with the Olympus Pen E-PL8 and the 25mm 1.8 lens.
What editing apps and filters do you use on Instagram? 
I've switched up my editing techniques so many times and have been trying to constantly improve. Some of my favorite photo editing apps on the iPhone are Snapseed, VSCO, A Color Story, and Lightroom. Currently, I have been editing most of my photos in Lightroom and just started using new presets. A few favorite filters I have used before in VSCO are A6 and J5. I've also used a few filters in A Color Story like Pop and Ice Ice.
What did you study in college?
I majored in Communications with a specialization in journalism and I minored in English.
What keeps you inspired? 
My father continues to be my biggest inspiration every single day.  Whenever I feel like I need an extra push or whenever I begin to doubt myself, I just look at his photo or think of him and I swear it fills me up with strength and motivation.  It can be hard to stay inspired constantly and trust me I definitely have my moments.  I also find a lot of inspiration whenever I travel.  I find new environments and meeting new people to be very inspiring.
Is the blog your full time job?
Yes it is although that was never my initial intention.  The blog truly was a creative outlet for me and it became a real passion.  I just stuck with it every day and did whatever I could to grow and get better at it. Over time it just organically transitioned into what it is today. It took a lot of hard work and patience though.  After losing both my father and my job, I honestly had no idea what I was going to do in my life so I feel very thankful to be able to do something that I love and enjoy. I want to continue to create content and share as much as I can with all of you. Please note though that while I do partner with brands on sponsored posts, not everything I do is sponsored and I only take on collaborations that feel authentic to me.  I will never partner with a brand that I don't genuinely like and that is not a good fit for me.
Do you have any advice for starting a blog?
Just go for it and don't overthink it!  I had absolutely no clue what I was doing when I started and really just learned as I went along.  Find your voice and don't be afraid to just be who you are.  You don't need to do what everyone else is doing.  Figure out what works best for you and stick with that.  Don't be afraid to show your personality and always be authentic.  Do things in an organic way, no matter how long it may take you.  You want the foundation of what you do to be based on something that is genuine.  Don't get too caught up in the numbers game.  Be consistent with the content that you post, get creative, network and step outside of your comfort zone. If I can do it, then so can you! You got this. – You can also check out my Behind The Blogging Scenes series for more blogging tips!