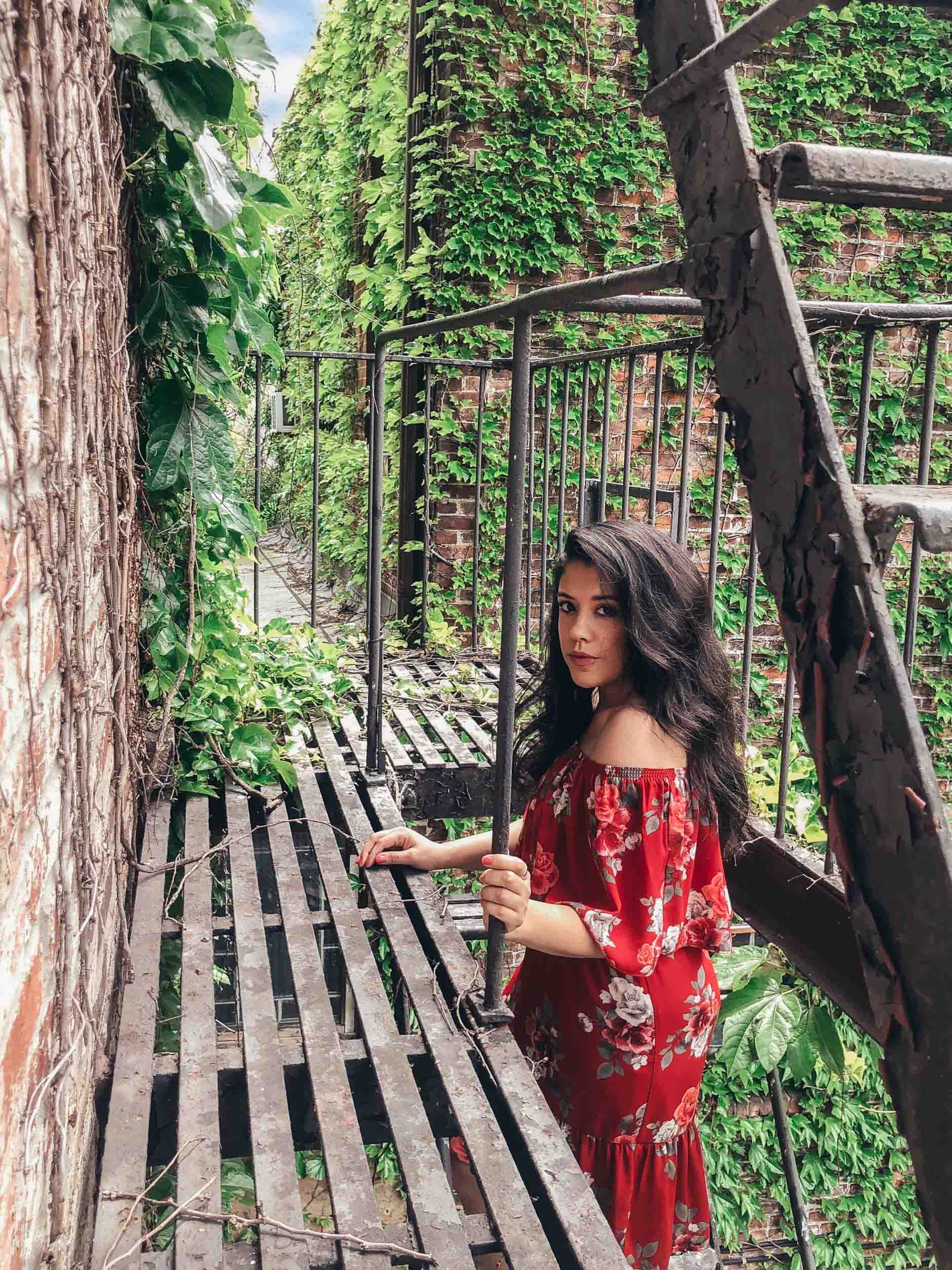 Hey, I'm Naty!
Welcome to my site. I hope you grab a cup of coffee, take a look around and stay awhile.
My blogging journey began back in 2011 at a time when I was craving for a creative outlet. It had been one year after I lost my father suddenly to cancer and simultaneously had been laid off from my 9-5 finance job. I was at such a transitional point in my life trying to navigate my way through grief and loss. In so many ways, this blog became such a therapeutic release and it helped me find new direction and purpose in life. It initially started out as a part-time passion project, but eventually it transitioned into my full-time business.
For the first couple of years, I focused solely on fashion and my personal style, but as time passed by and I began to build an online community, I rebranded to a lifestyle blog in 2016. This really gave me the opportunity to expand my content and reconnect with my love for writing.
It's now 2021 and my content has taken more of a personal direction with lots of transparent life chats, details about my solo travels (8 countries and counting), self-improvement pieces and what life has been like living alone in New York City in my mid-30s. Fun fact: I didn't move out on my own for the first time until I was 34. You'll read more about that on here and I hope my story encourages you to stop putting yourself on a timeline.
While you'll still find fashion, beauty and even home decor content on Naty Michele, I've found that what I'm most passionate about is storytelling and connecting with all of you through meaningful conversations. I hope you always leave my site feeling inspired and motivated to go after your dreams and more importantly, to embrace where you are right now in your own journey.
Thanks so much for stopping by! Feel free to email me at naty@natymichele.com for any inquiries or partnerships.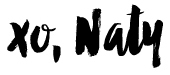 How tall are you and how old are you?
I'm very petite at just 4'11 1/2. Yes, I had to add in that half inch! I'm currently 37 and my birthday is on November 6th.
Is Naty Michele your full name? 
My full name is actually Natalie Michele Caez.  Naty has been my nickname for years and it just stuck.
What's your nationality? 
I am Puerto Rican. Both of my parents were born in Puerto Rico. Unfortunately I do not speak Spanish fluently, but I do understand a lot. A goal of mine is to be bilingual.
What did you study in college?
I majored in Communications with a specialization in journalism and I minored in English.
What keeps you inspired? 
My father continues to be my biggest inspiration every single day.  Whenever I feel like I need an extra push or whenever I begin to doubt myself, I just look at his photo or think of him and I swear it fills me up with strength and motivation.  It can be hard to stay inspired constantly and trust me I definitely have my moments.  I also find a lot of inspiration whenever I travel alone.  I find new environments and meeting new people to be very inspiring.
Do you have any advice for starting a blog?
Just go for it and don't overthink it!  I had absolutely no clue what I was doing when I started and really just learned as I went along.  Find your voice and don't be afraid to just be who you are.  You don't need to do what everyone else is doing.  Figure out what works best for you and stick with that.  Don't be afraid to show your personality and always be authentic.  Do things in an organic way, no matter how long it may take you.  You want the foundation of what you do to be based on something that is genuine.  Don't get too caught up in the numbers game.  Be consistent with the content that you post, get creative, network and step outside of your comfort zone. Be intentional. If I can do it, then so can you! You got this. – You can also check out my Behind The Blogging Scenes series for more blogging tips!