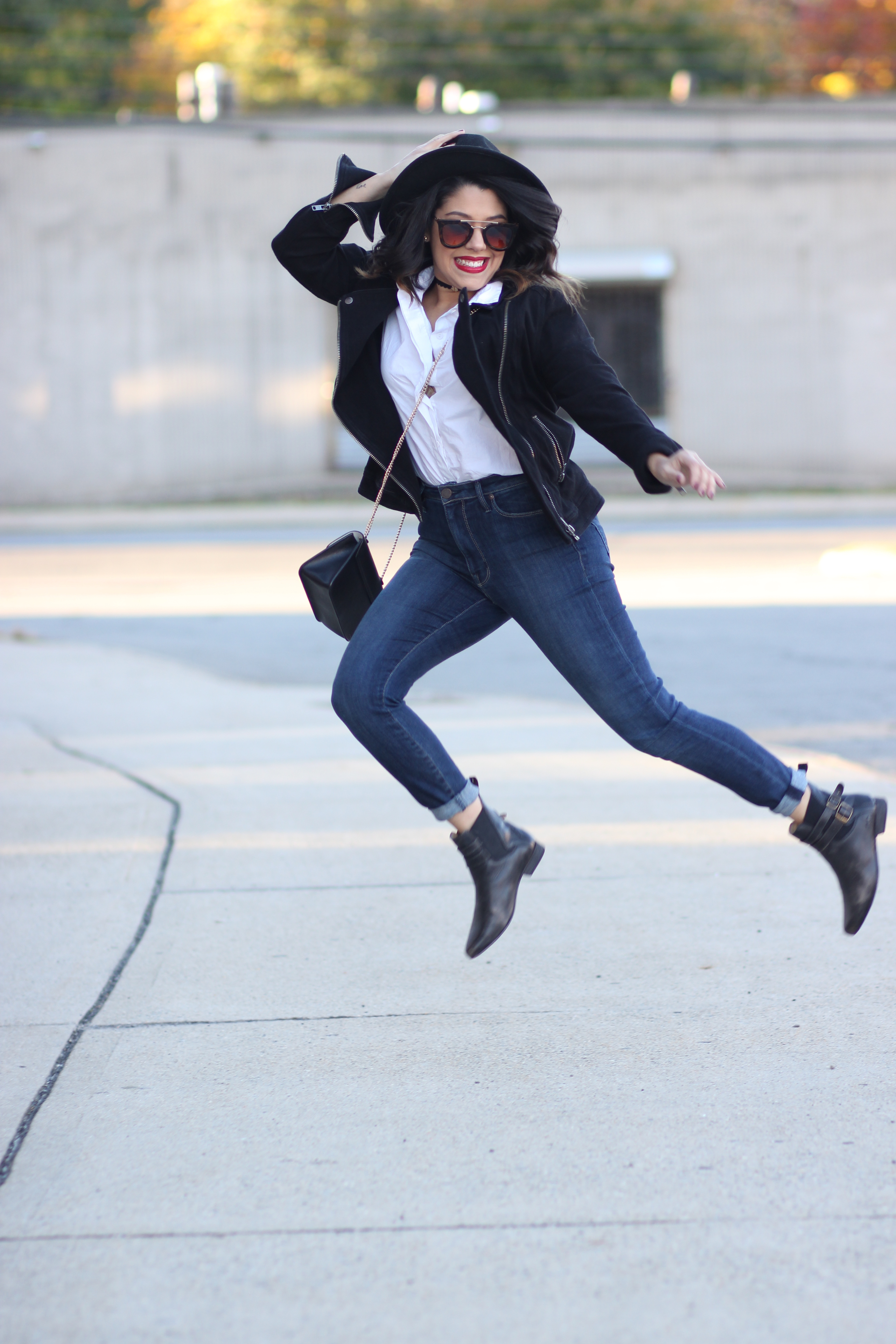 "If you want to fly, you've got to give up the shit that weighs you down."
Too often, we focus more on the things that we do not have instead of all the amazing things that we do have. This can lead to negative mentalities, insecurities, jealousy and a ton of other unwanted thoughts.  All of this truly weighs us down mentally, emotionally and even spiritually.  I know that I can admit to being guilty of this from time to time.  In honor of Thanksgiving next Thursday, I wanted to share some of the things that I am thankful for in my life.  This shouldn't be the only time of year that we give thanks, but it sure does serve as the perfect reminder for us to count all of our blessings. So in no particular order, here are 10 things that I am thankful for today, on Thanksgiving and always.
I'm thankful because… 
I am able to create every single day and do what I love and enjoy.  This was not always the case and I often wondered what I would do with my life.  I never thought that I would be happy while working and even though it took me a long time to get to this point, it happened and I am eternally grateful.
I finally figured out my life's purpose.  I believe that I was meant to create a platform so that I could connect with all of you and share my story, my struggles, my success and my insecurities. I still think that this is just the beginning and I am looking forward to what lies ahead.
I have the most supportive mother who believes in me and everything that I do. I love that I am able to share this part of my life with her and I am so appreciative of all that she has done for me. She's been taking my photos for 5 years and we have grown together throughout the process. She truly is the best mom and she is my best friend.
I have been able to push myself to do things that I never imagined I would do, like traveling solo across the world.  Travel has changed me in so many ways. It's allowed me to learn so much more about myself and it's forced me to live outside of my comfort zone. It's given me incredible experiences that I carry with me every day.
I found my faith in God again. When my father died, I was angry and a part of me stopped believing in the power of prayer. A few years ago though, I started going back to church and I began to repair my relationship with God. I feel as though my faith is now stronger than ever before and I owe everything to Him.
I have the most precious little niece who makes me look at life in a different way. For so long, I started to close off the idea of ever getting married and having children. I stopped believing that I could have that one day. She's changed that for me and she gives me hope. I love her so much.
I have struggled a lot in my life and it has helped me grow into the woman that I am today. All of the setbacks, the losses, the failures and the things that did not go my way have only shaped me into a better woman. The bad days have only made me appreciate the good ones that much more.
I can honesty say that I've got a great group of friends in my corner. They lift me up whenever I am down and genuinely love me for who I am. The older I've gotten, the more I've learned that many people will come in and out of my life.  These girls have been around for years and I am so appreciative for every single one of them.
I have two adorable pups that fill my heart and life with so much love and joy.  Kiko has been with me for 6 years and Mikey for 4. They're my little fur babies and I don't know what I would do without them. They seriously make everything better.
I have all of you! Whether we talk on here, on my social media platforms, via email or if we have met in person, you guys play such a huge role in all of this.  You are the reason I feel motivated and inspired to continue what I am doing. I always say this, but connecting with you every day is the best part of what I do. Your constant support and belief in me and my journey is incredibly humbling. I have so much love for all of you and can't thank you enough for sticking with me all of these years.
What are you thankful for? <3