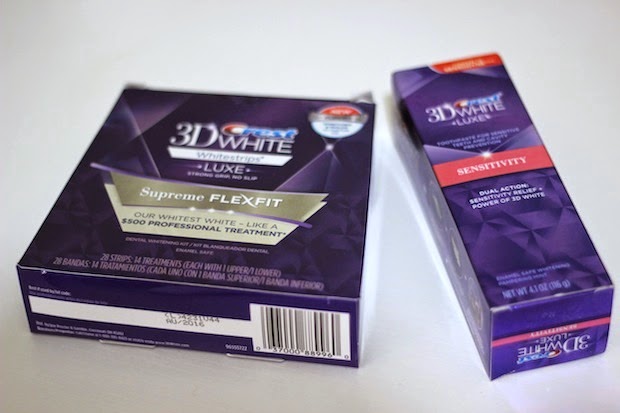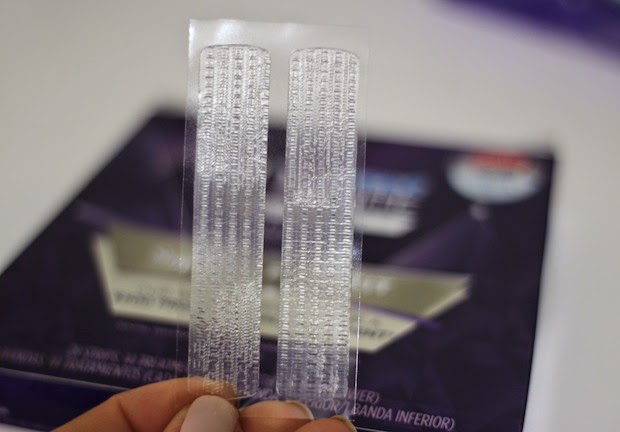 The strips are super easy to put on. I love the FlexFit technology because they stretch and form to your teeth instantly for a custom fit. I used these once a day for one hour. I decided that it was easiest for me to do this at night before bed. I did not completely stop drinking coffee or red wine during this challenge (hey, it's the holidays) and I am still very happy with the results. I didn't realize how dull my teeth were starting to look. They were definitely starting to get a yellowish tint to them. Yikes! But I am happy to start 2015 with a brighter smile. 🙂
Here are my results!
This first before photo was taken 2 weeks ago, right before I started using the strips. This after photo is from earlier today. Not sure if you can see a huge difference in these so here is a much closer look.
These photos were taken both indoor & outdoor so the lighting is a little different, but this is the true results of my teeth. The before photo was taken the day before I started using the strips and this after photo was taken yesterday, the day I ended the challenge. As you can see in the before photos my teeth look a bit dull. In the after they are much brighter. 🙂
Hope you all had a fab holiday weekend. <3
* This post has been sponsored by Crest 3D White. All opinions expressed are my own and this was not edited by any third parties.