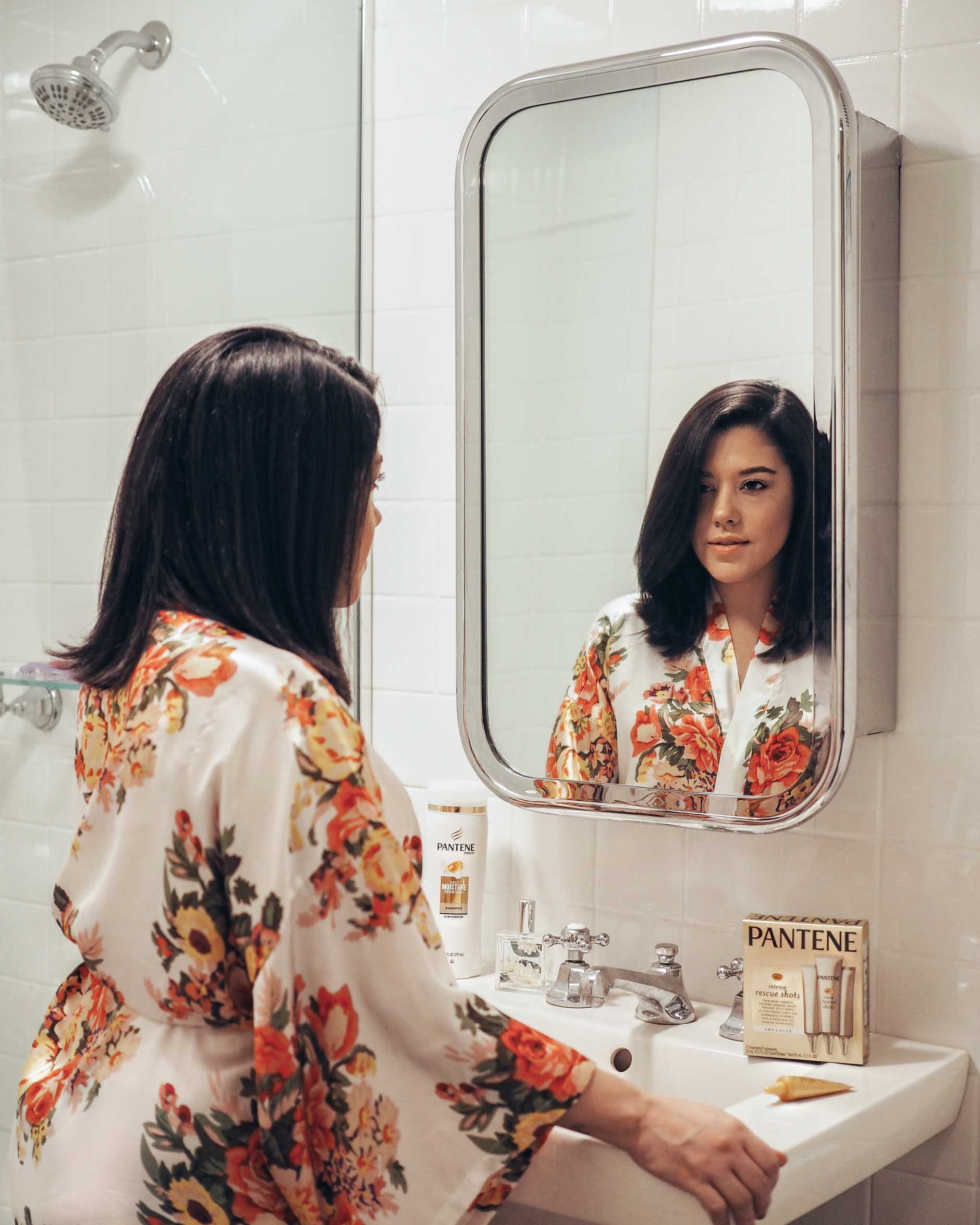 I have had quite the hair journey throughout my life and if I'm being honest, I haven't always taken the best care of my locks. From multiple highlights and ombré to flat irons and curling wands, I've definitely put some stress on my strands. Last year, I had damaged it so much from my heating tools, that it took months to get my hair back to a healthy state. It was lacking nutrients, causing it to look and feel rough. I had to chop it so much and so often just to get rid of all the damage. 
I don't ever want to go back to that, so I am constantly looking for new products to use at home to keep my hair looking and feeling its best. This is why I was so excited to partner with Pantene to test out their new Pantene Pro-V Intense Rescue Shots that are hitting shelves in January 2019!
The name itself really intrigued me. A shot for your hair that repairs extreme damage in just one use? Yes, please! And it only takes 60 seconds? Sign me up!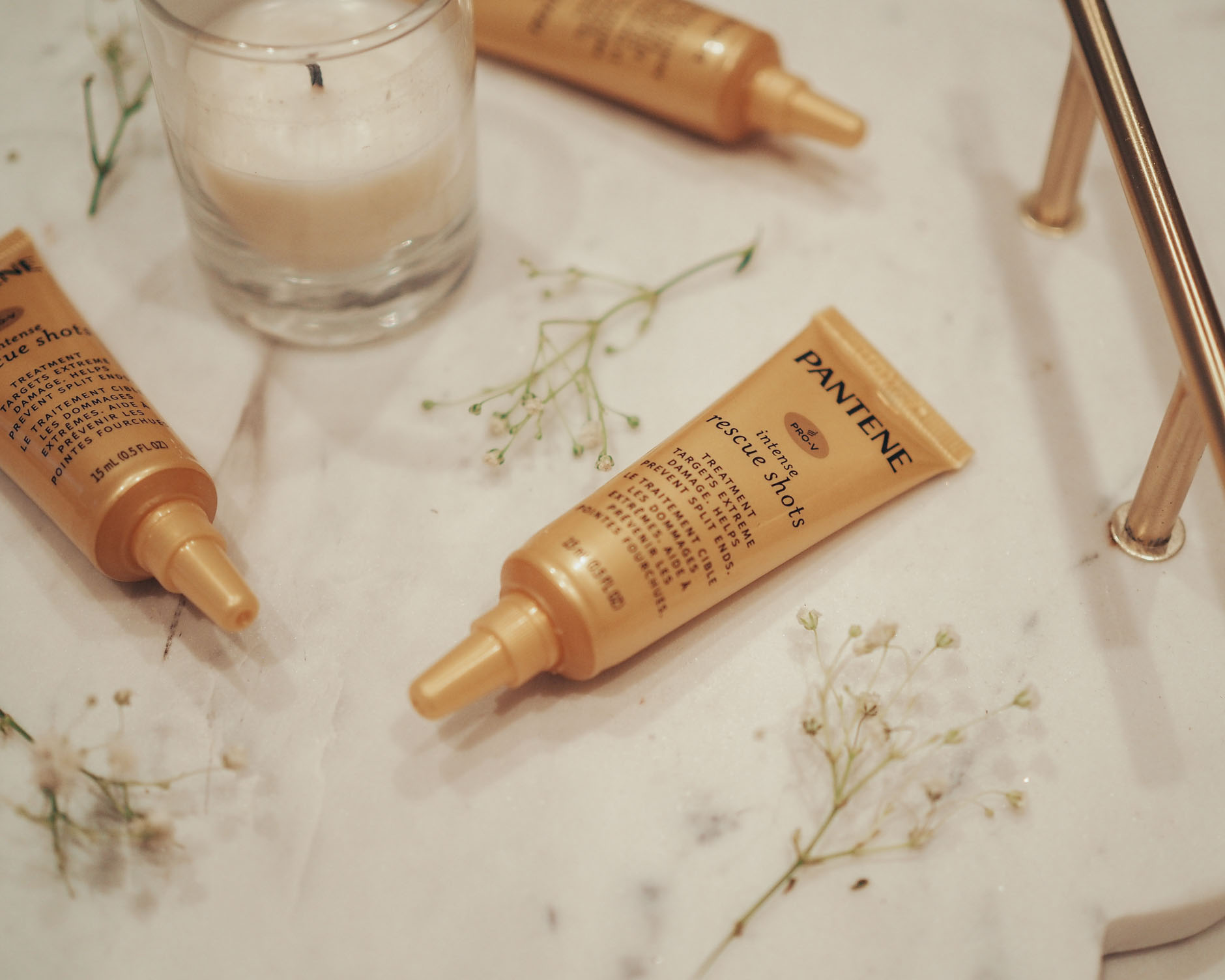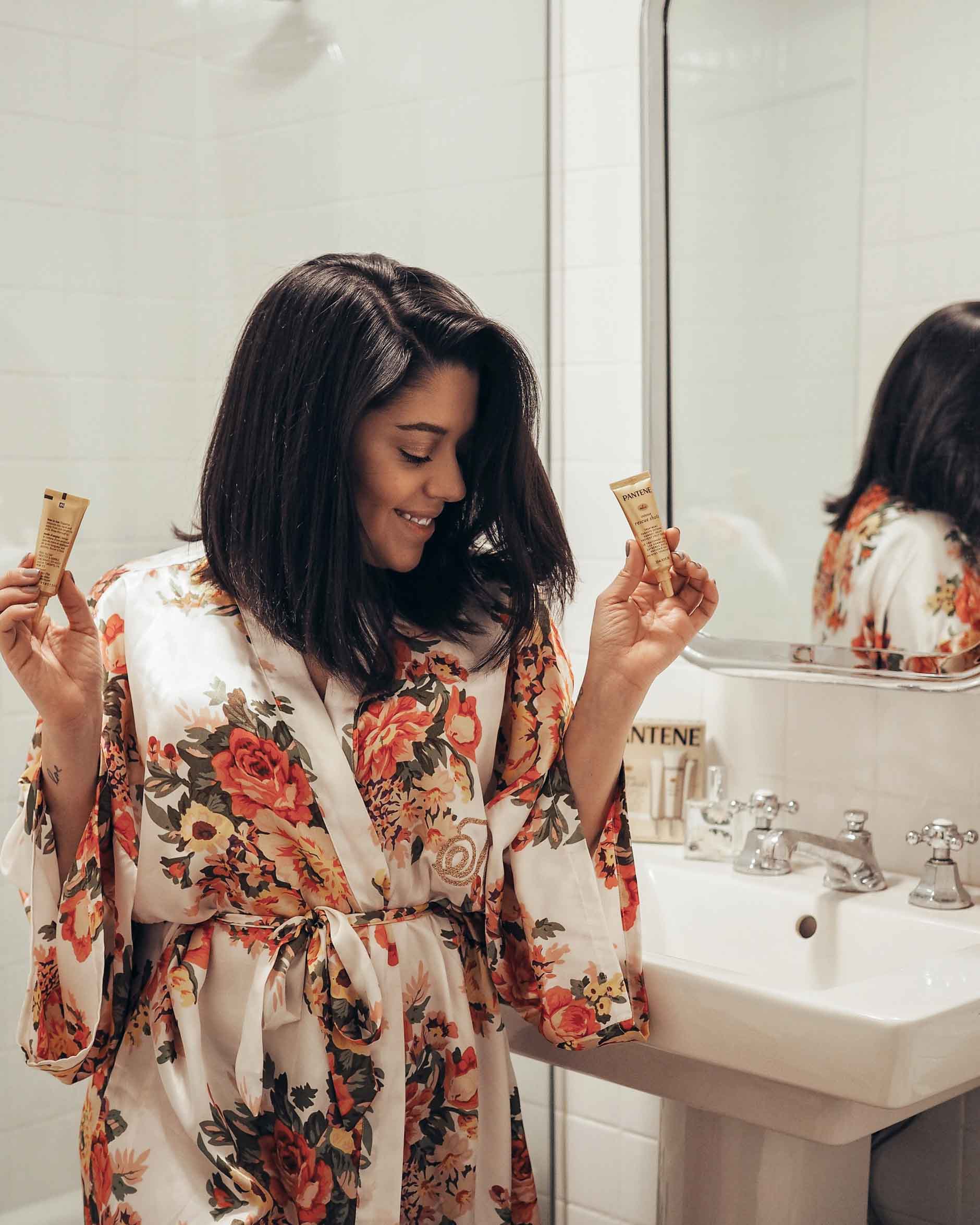 Pantene has come to our hair rescue by leveraging Brazil's secret to a great hair day and bringing it to the U.S. in the form of Intense Rescue Shots. I mean, who doesn't want to have a great hair day? The best part is that you're getting all of the deep-conditioning benefits, but it rinses quickly to avoid weighed-down hair. You're also using an entire tube in one use, which ensures that you're giving your hair the exact amount that it needs. No need to worry about over doing it!
This is Pantene's most potent repair product yet. Each single-dose tube contains a deeply absorbing blend of Pro-Vitamin B5, strengthening lipids and natural glycerin. Rather than just giving your hair a heavy coating like other masks and treatments, this actually absorbs into your hair directly targeting the most damaged areas. When I did my first treatment, I made sure to focus mainly from the midsection of my hair down to the ends since this is where I tend to see the most visible dryness and damage.
I have been overdoing it with the curling wand lately and haven't been using a heat protectant every time, so I noticed my split ends getting worse and the texture of my hair started to feel so brittle. I've only done two treatments so far and besides being overdue for a trim, I instantly noticed an improvement. It gave my hair a nice natural shine and it feels super soft again. I've always felt that hair was "my thing" so a good hair day gives me that extra boost of confidence!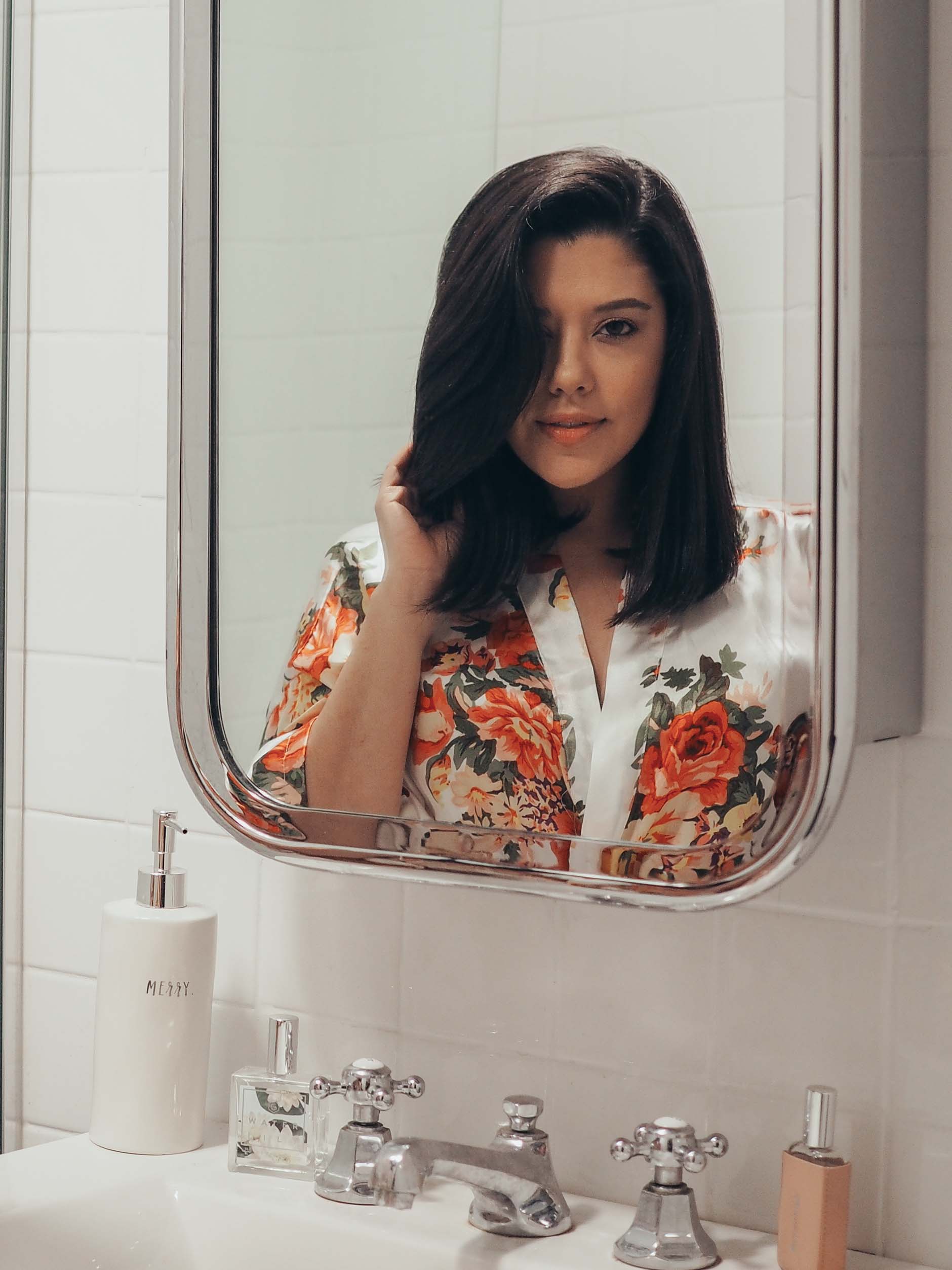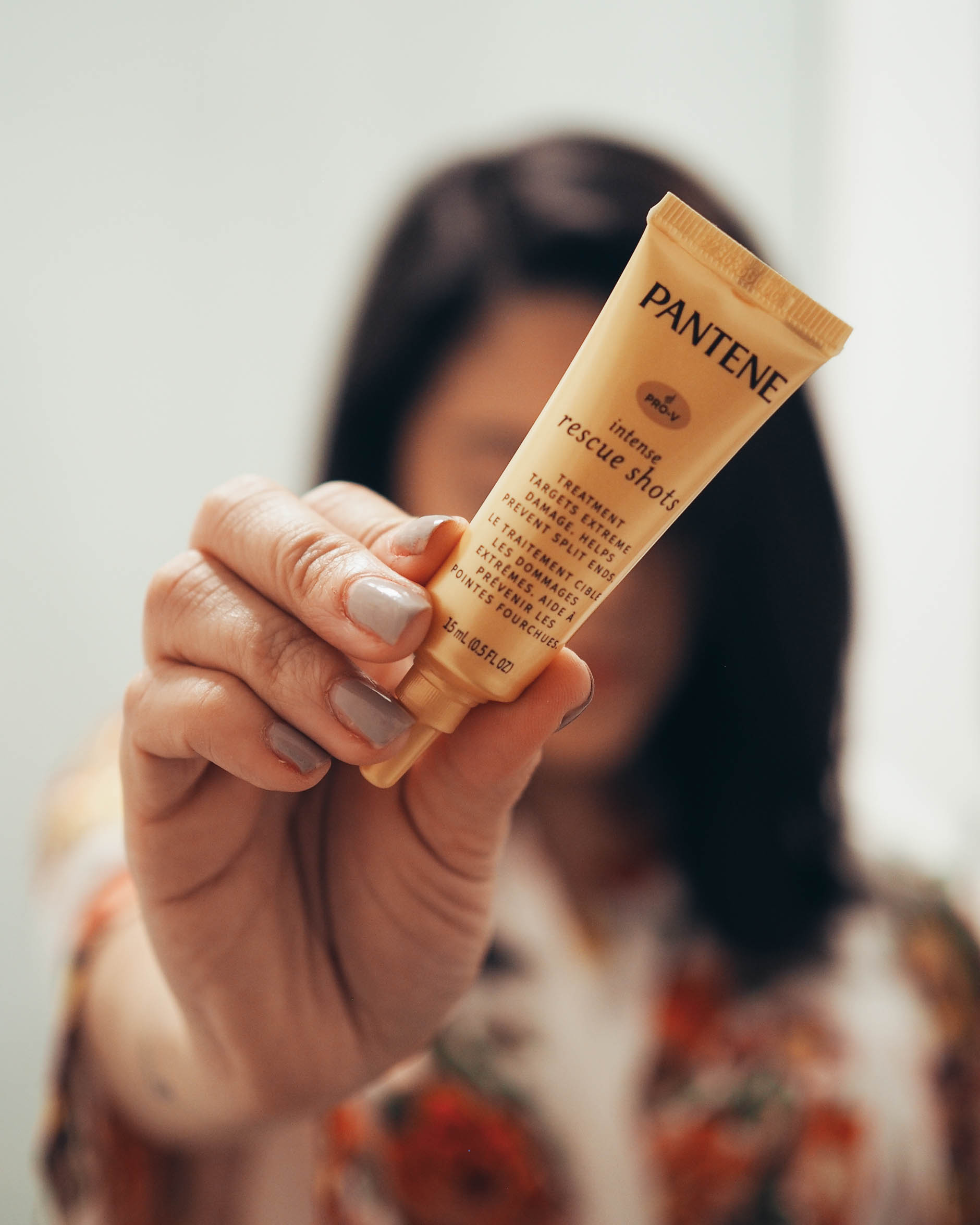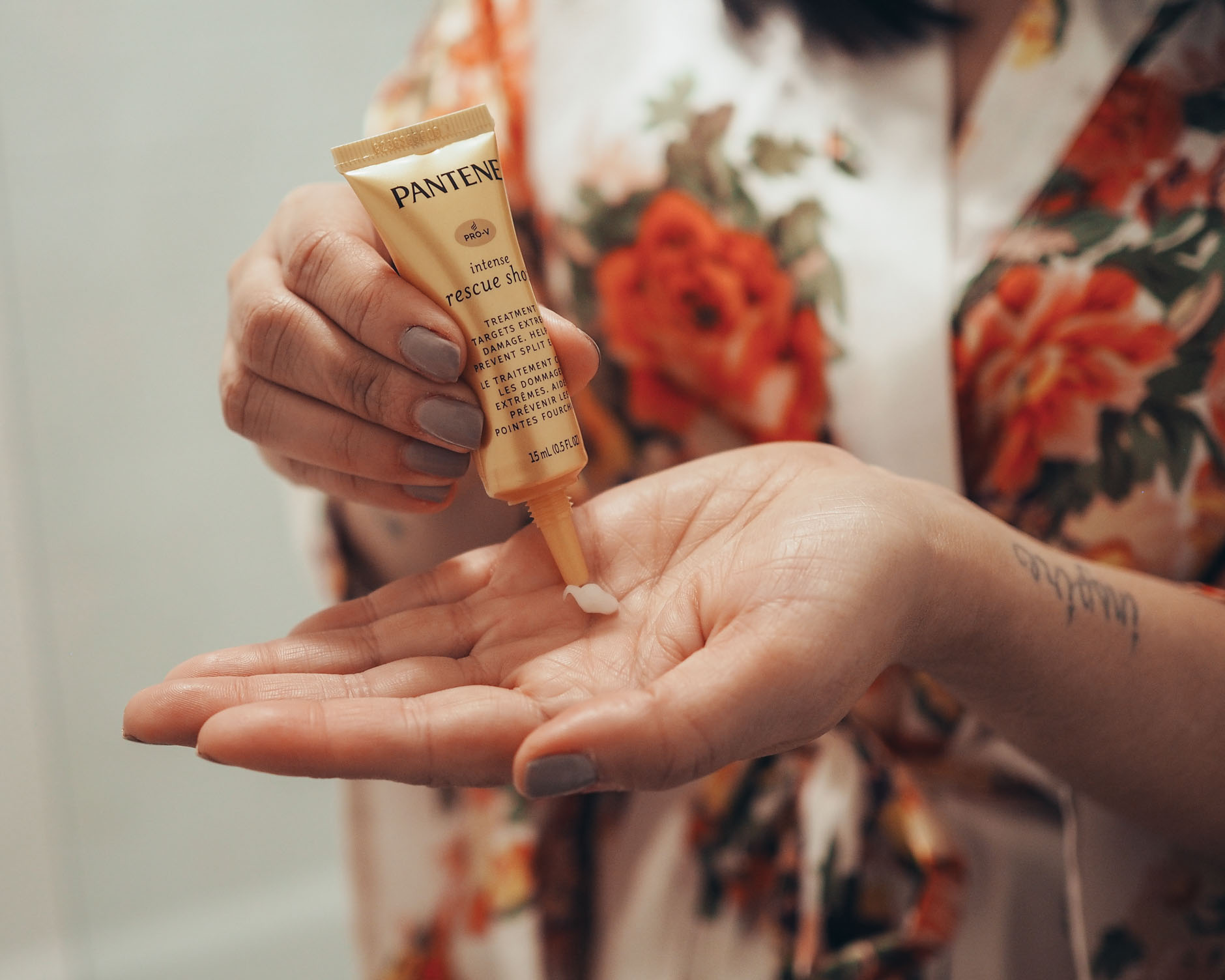 How-To-Use
The first step is finding the right shampoo. I've been using Pantene Pro-V Daily Moisture Renewal. It gives my hair 24-hours of hydration, which is something I need especially during the winter months. After shampooing, replace your regular conditioner with the Intense Rescue Shots. You only need to do this once a week. Apply the full single-use tube to your hair root to tip and make sure to focus on areas where you see the most damage. Leave it in for 30 seconds and then rise for 30 seconds. The entire process only takes one minute! This was probably my favorite part.
The Pantene Pro-V Intense Rescue Shots are ideal for color-treated and heat-styled hair of all types. These shots deliver salon-like hair between professional treatments. I don't know about you, but I don't always have the time and money to make frequent appointments at the salon. Ever since I moved, it's been difficult for me to find a new salon here in the city. I love being able to treat my hair right at home with products that are super affordable. This ensures that by the time I do make it to my hair stylist, my locks will be in a much healthier condition.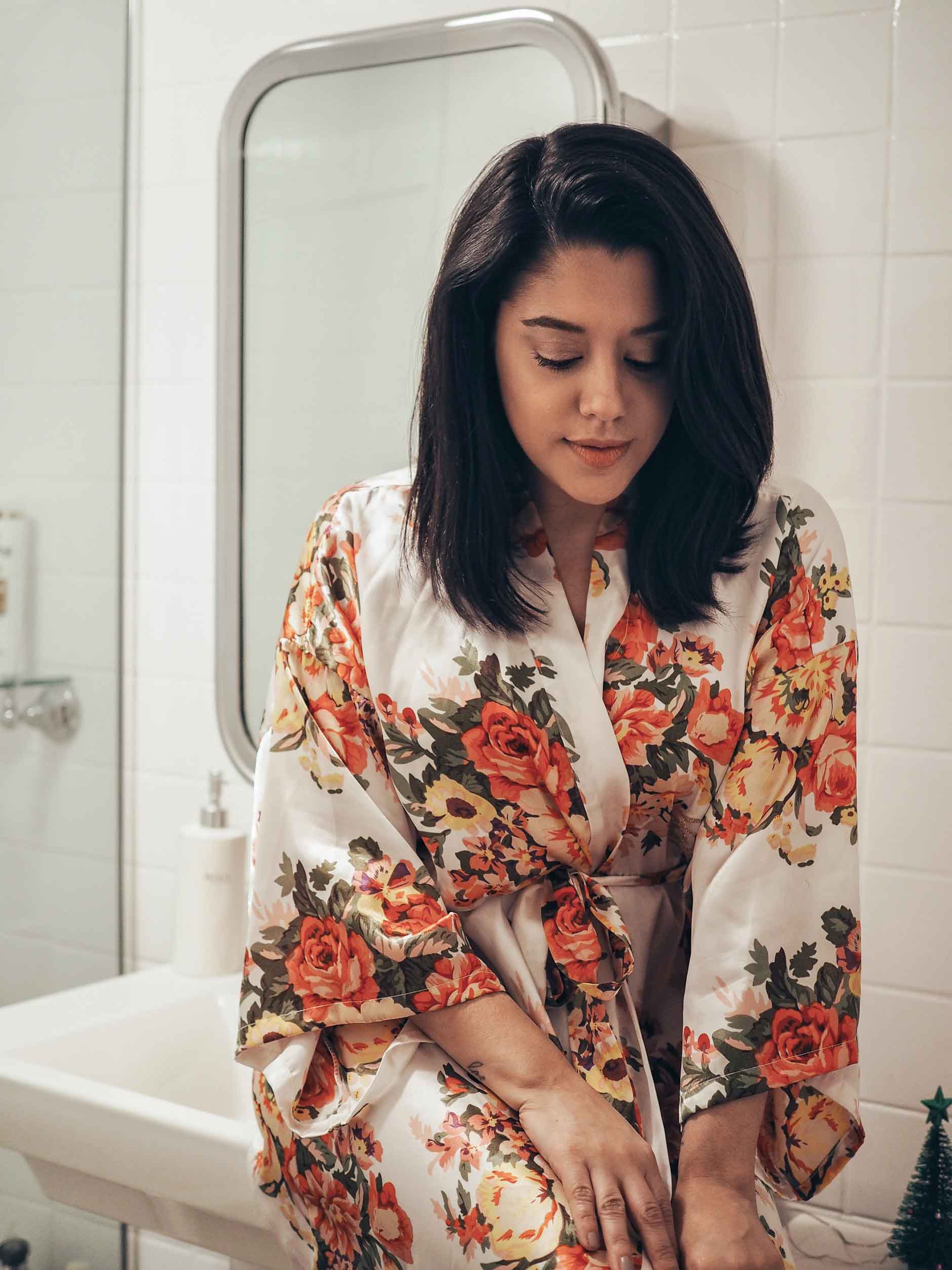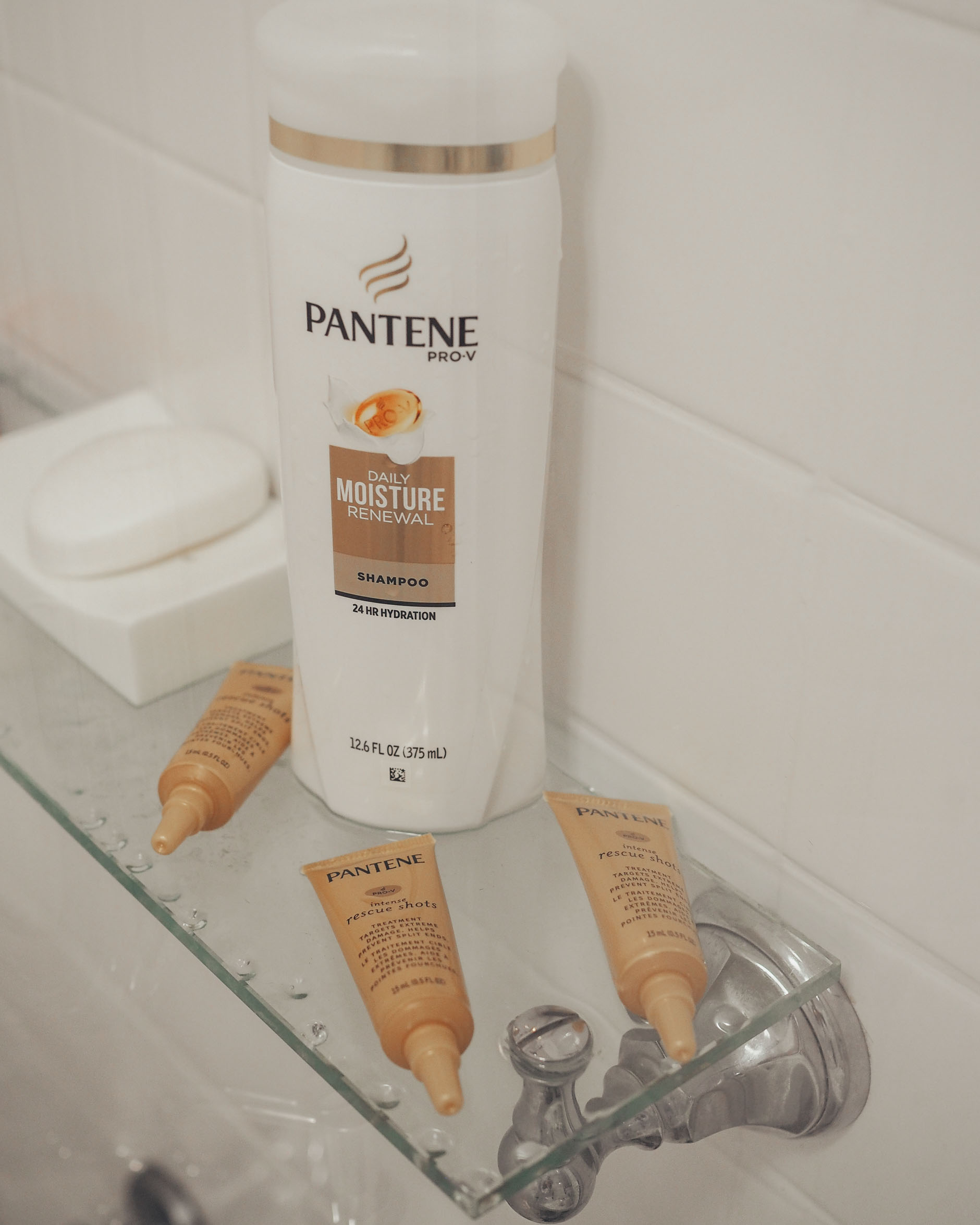 I haven't been using this product for a long period of time, but so far so good! I love that I had the opportunity to test this out before it hits stores and share it with all of you. I'm constantly getting questions about the products that I use and I'm happy to add this to the weekly line-up. The Pantene Pro-V Intense Rescue Shots hit shelves in the U.S. in January, but you can get your hands on this exclusive product at Walmart.com now – see here! Have you heard of these Pantene Pro-V Intense Rescue Shots yet? Let me know if you decide to try them out! I think you'll love them too!
Disclosure: This post was sponsored by Pantene. All opinions expressed are my own. Thank you for supporting the brands that support Naty Michele!