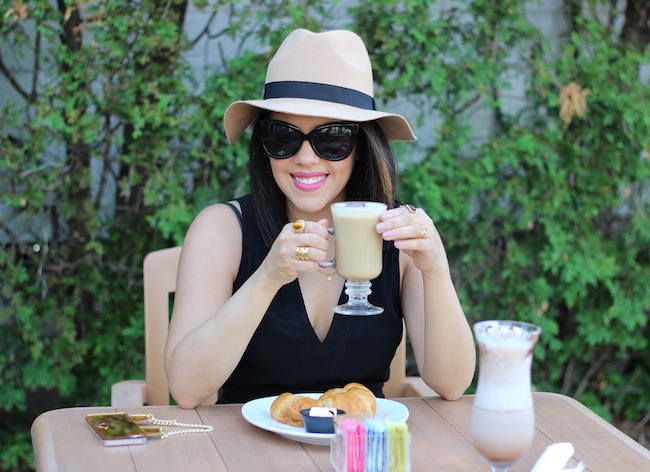 It was so beautiful on Saturday that my mom and I decided to have a mother/daughter day date. We went to this café called Victoria's to sit outside and have coffee and croissants. It was definitely a relaxing afternoon. Whenever we go out to do things together, we always get a little silly and play around with the camera. I feel like our relationship has grown so much closer over these last few years. I really make an effort to spend as much time with her as possible so that we can do fun things together. The same day, she found one of my father's rings from back in the 70s and gave it to me. It's a tiger's eye ring that she had bought for him in the beginning of their relationship. I don't have many of his things, so this seriously meant so much to me. It's the one that I'm wearing on my pointer finger.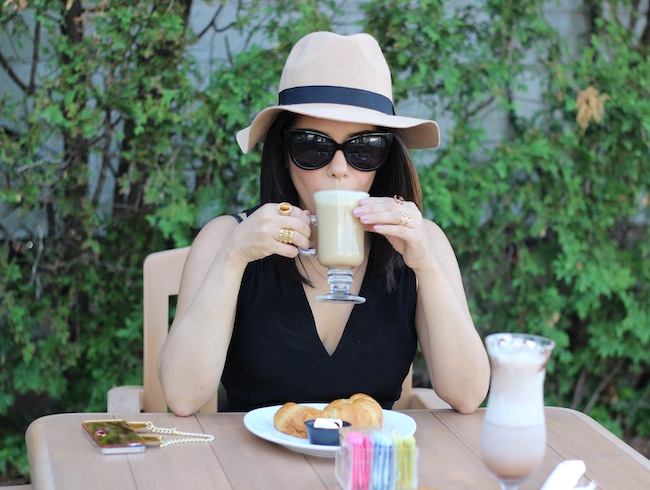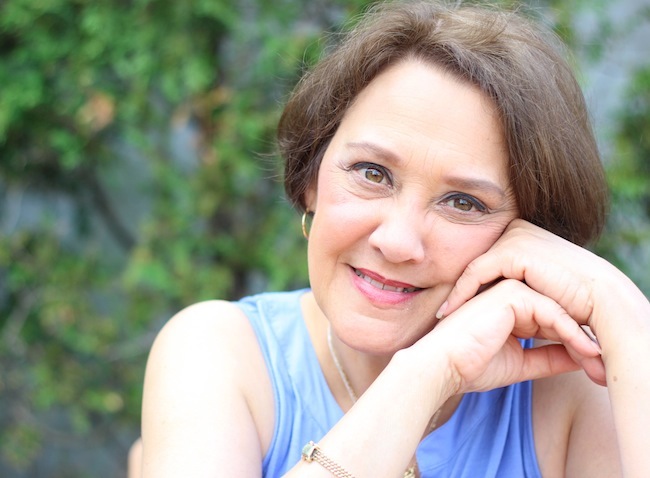 I may be one of the only crazies to drink a hot latte in 80 degree weather. So many of my friends call me weird for not getting iced coffee instead. Maybe I am, but I think my hot coffee addiction is so strong that I don't even think twice about it. I especially love french vanilla lattes. My fave! I tried to give myself a foam mustache but failed. 🙂 My mom is always snapping my photos, so sometimes I like to make her get in front of the camera so that I can take some of her. She is my queen! Loved this photo of her so much so I just wanted to share.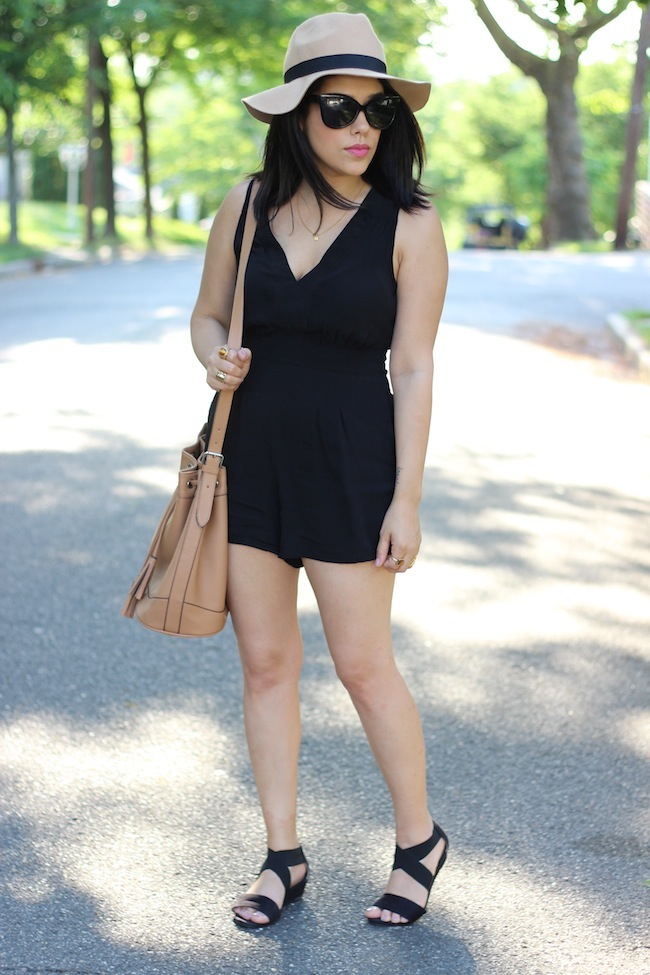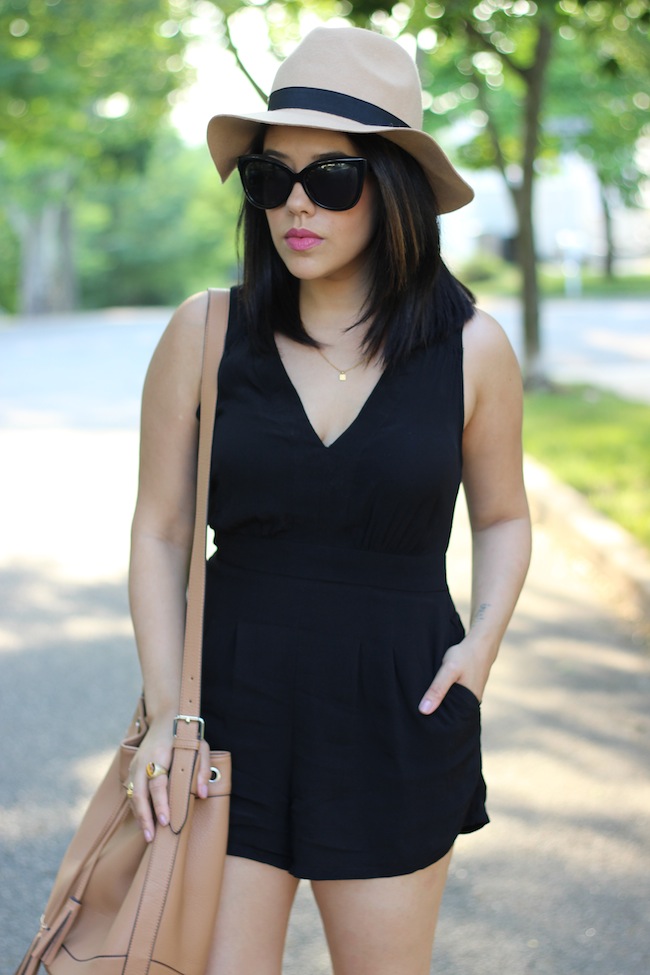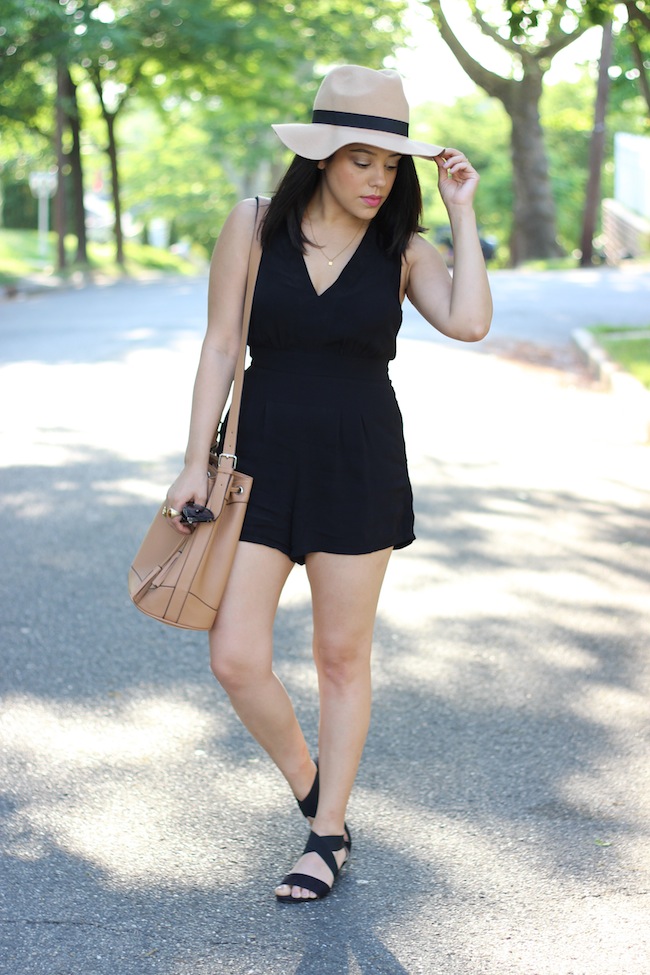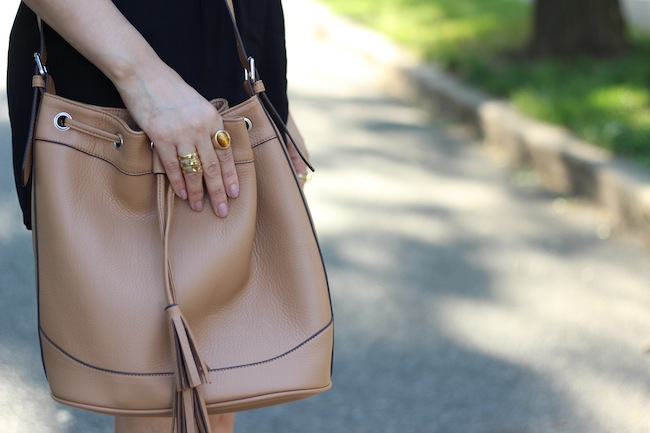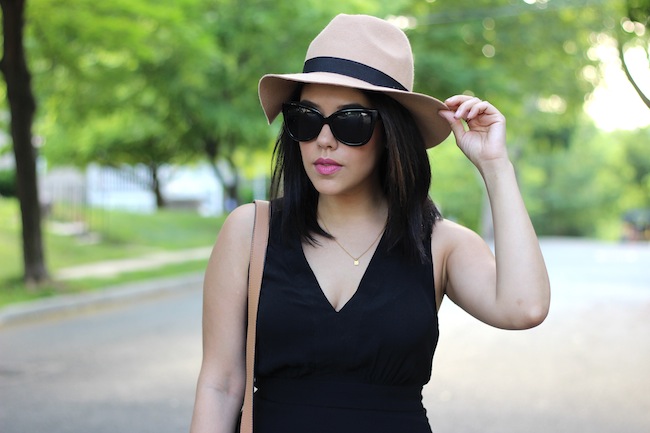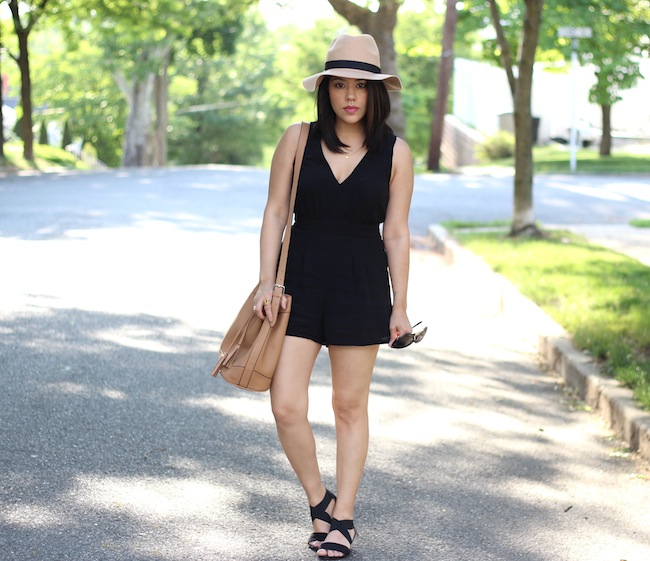 Outfit Details
Romper: Forever21 (old, love this) / Sandals: H&M (old, similar)
Hat: Cotton On (similar style) / Bag: Old Navy (similar)
Before I get into the outfit, there's something that I wanted to touch upon quickly. This morning, the above photo was reposted by a fashion page on instagram. Instead of making comments in reference to my outfit, a few people decided to make comments about my body calling me a fatty, too fat and out of shape. Now, let me start by saying that I don't typically let things like this affect me nor do I ever really pay mind to it. It's part of social media and being on the internet. People are not always going to love you or praise you or build you up. People are going to share exactly what they think of you, even if it's not so nice, even if they don't even know you. I get it. It happens. It always will. While I appreciate constructive criticism as it's an essential part of growing, I don't appreciate body shaming. Through out the past 3+ years of blogging I have learned to accept this as best as I can. However, I am human. I have a heart. I am not made of stone so yes, sometimes certain words can sting a little longer and a little stronger than others. I've been a bit sensitive about a few specific things lately, so those comments this morning really upset me at first. My initial reaction was that I started to doubt myself. Am I really that out of shape? Have I put on a lot of weight? Do I really look fat? Should I not post this outfit on the blog today? I am never wearing this again. Once I got those negative thoughts out of my mind, I started to get angry. I wasn't angry at the people who said those things. I don't even know them. I was angry at myself for letting their words affect me so much even if it was just for a few minutes. I was angry for letting it make me feel bad and for questioning myself. I'm healthy and happy and that's all that matters. So I realized that I had two options. I could let it ruin my day and allow it to continue to make me feel bad about myself or I could brush it off and keep on moving and turn that negativity into motivation. I chose the latter. I wanted to share this on here because I know that so many other people, bloggers or not, deal with comments like this quite often. And while at times those words can be hurtful, we can not let them define us or slow us down or even worse, stop us. Someone once told me that negativity is just noise. We have the power to either listen to it or shut it off.
Now that I got that out of the way, here's a quick run down on this look. I wanted to wear something that was easy breezy and a romper seemed to be the best option. I wore this last summer in Miami and never wore it again because my sister borrowed it for literally 10 months! Thanks Jess. Back then I had dressed it up for a night out, so this time I wanted to switch it up for the day. I really like the combination of black and tan, although I know that some people are against any shade of brown with black. It's such a simple romper and I didn't want it to seem too plain, so I incorporated the hat and bucket bag for some fun additions.
Thanks so much for taking the time to read today's post.
Have a great day loves. <3