Today is my dad's birthday and this marks the 3rd one since he passed away.  It never gets easier and until you experience that type of loss, it is difficult to understand.  One of the many things that my father loved was country music.  I remember him making me listen to it with him every time we were in the car together.  His favorite song was Lucille by Kenny Rogers.  I made him sing it to me when he was in the hospital.  I will always remember that.
So today, on my angel's birthday, this outfit is inspired by his love for country music.  This is my take on it and I dedicate this post to him.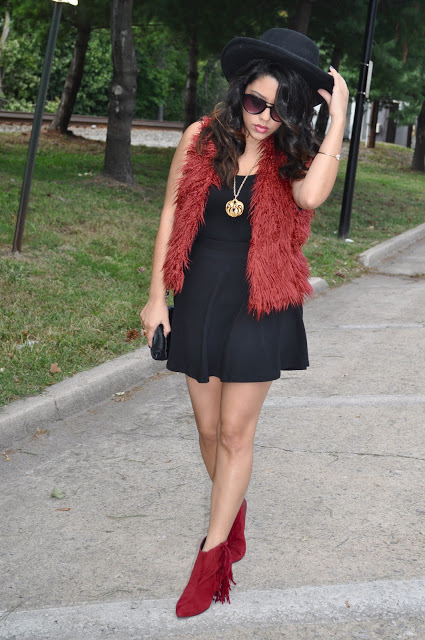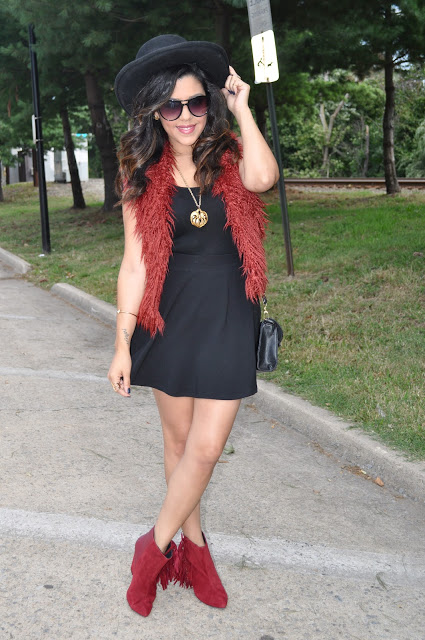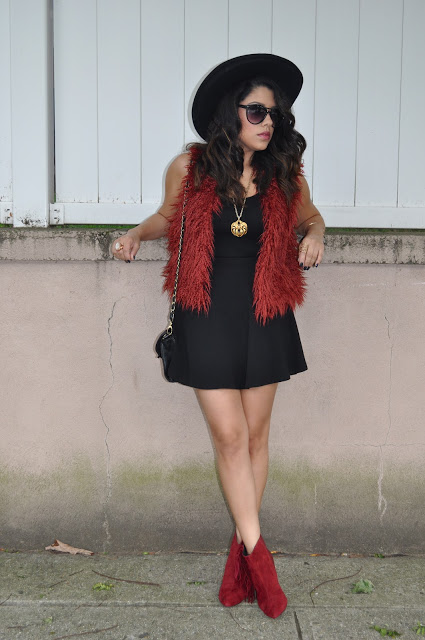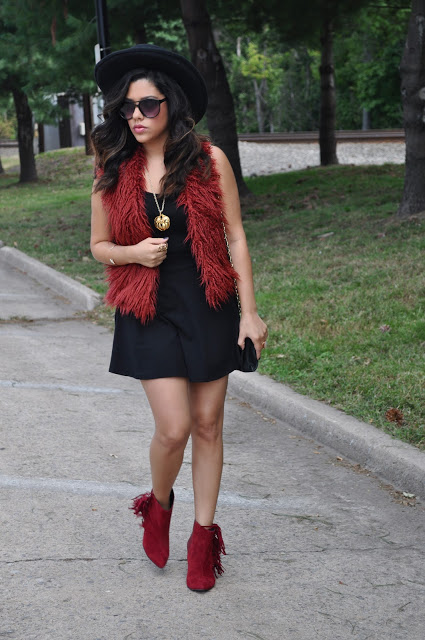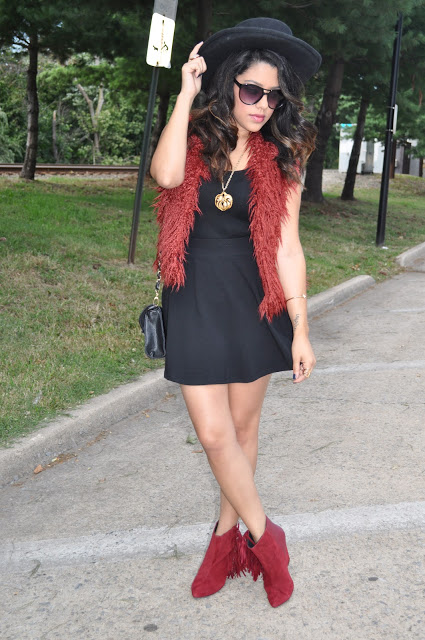 Shag Vest: Forever21
Tank: Target
Skirt: Charlotte Russe
Fringe Booties: Gypsy Warrior
Bag: Forever21
Hat: Nasty Gal
Sunnies: Target
I thought that these fringe booties and hat would make a nice combo.  To me, it definitely says country and I love that.  As I always say in my posts, I do my best to switch up my looks so that I can show you different sides of me.  Today, my father has brought out a side of me that I didn't even know I had.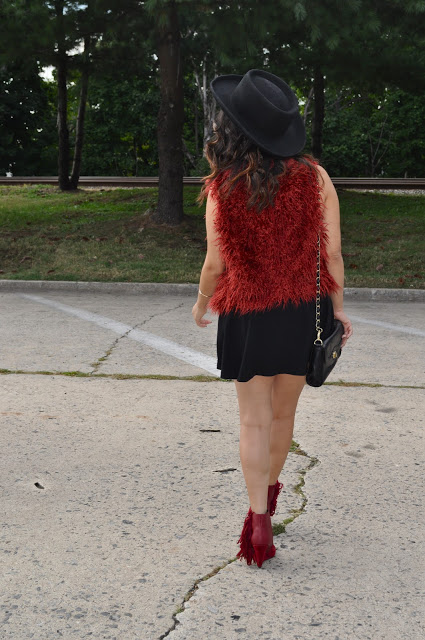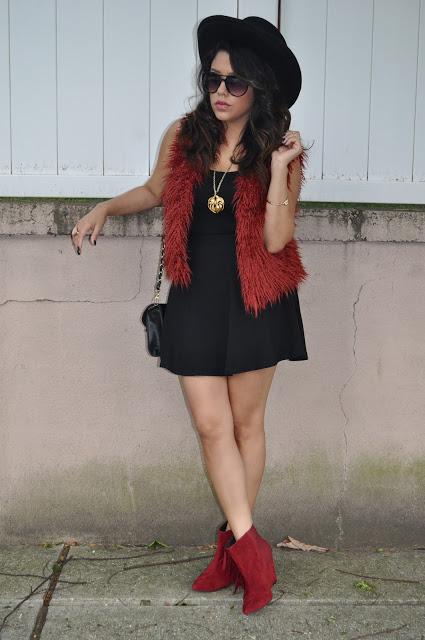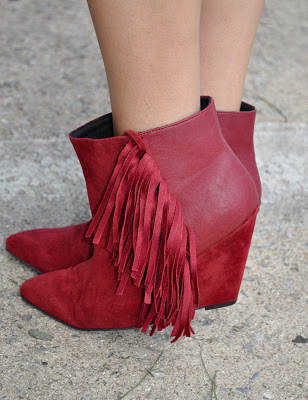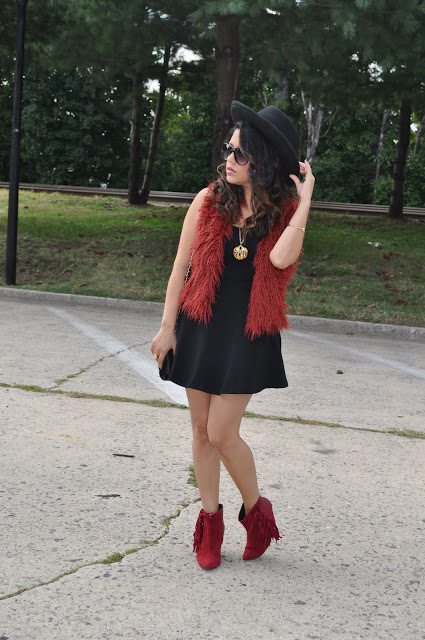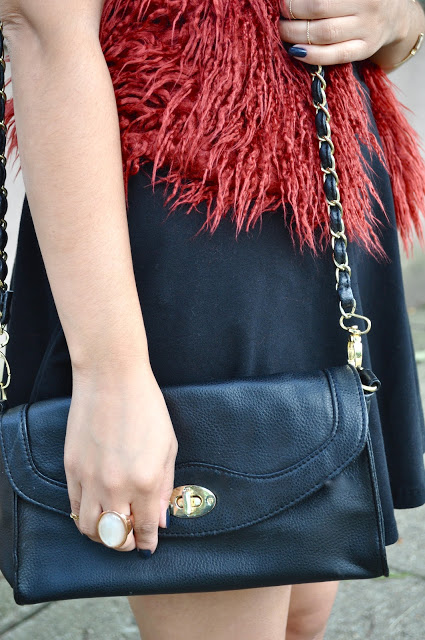 I decided to wear this skater skirt with this tank tucked it to give the illusion that it's a dress.  Tomorrow marks the first day of fall, but today the weather is still fairly warm so I decided to take advantage.  For a little something extra I added on this shag vest that almost matches perfectly with the booties.  I know it's a little different, but I like the way it came out.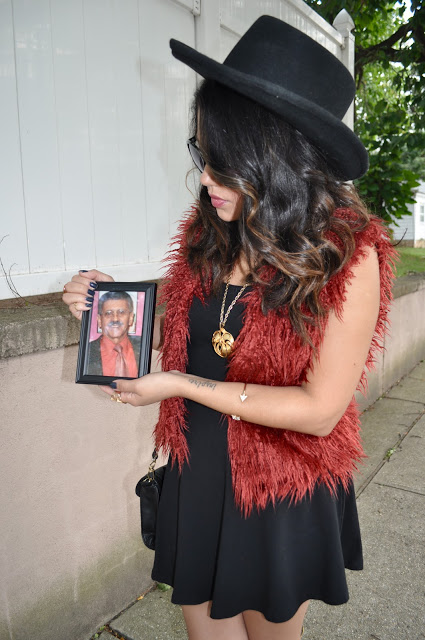 I learned so much from my dad and he continues to teach me even though he's gone.  He's my biggest inspiration and the reason why I never want to give up on my dreams.  He is also the reason why I want to inspire others.  He left behind an amazing legacy, and when I am no longer here, I want to be remembered for inspiring others too.  The biggest piece of advice that I can give is to always stay true to who you are and the rest will follow.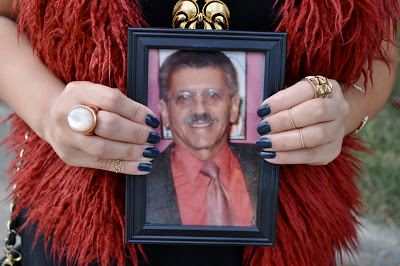 This whole blogging experience has made me realize that I have the ability to speak to so many people across the world and that's an incredible thing.  I am building up such an amazing following and I know my dad would be so proud. It sincerely touches my heart to know that I have so many supporters.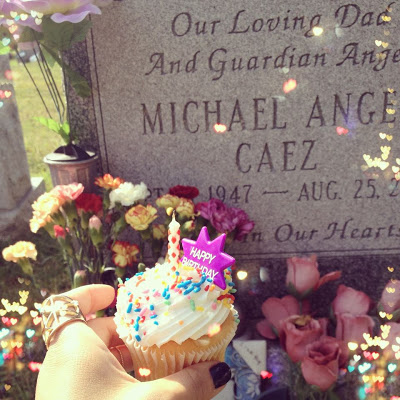 HAPPY BIRTHDAY TO MY GUARDIAN ANGEL! I AM WHO I AM BECAUSE OF YOU. I LOVE AND MISS YOU SO MUCH!
<3