Hey babes!  I put this together tonight and took a couple of shots outside.  I was getting eaten alive by mosquitos so I had to make it quick! I was originally going to post this in the morning but I had time to do it now 🙂
I know it's still summer time but the past few days & nights have really cooled down over here so I was more than happy to put on a sweater!  I'm so anxious for the fall.  Fall fashion is my absolute favorite.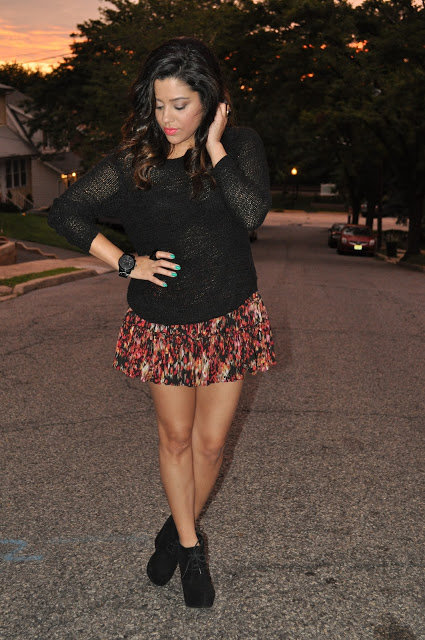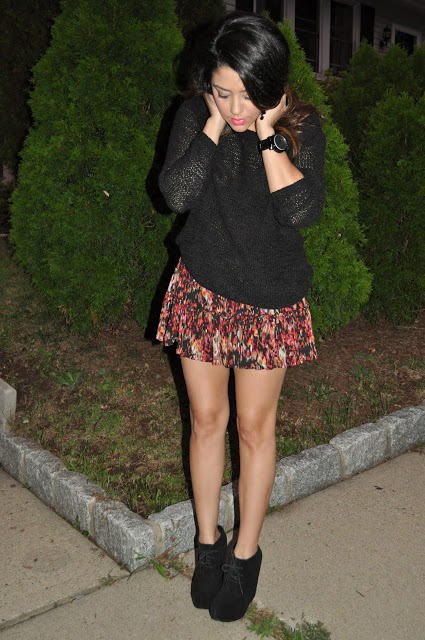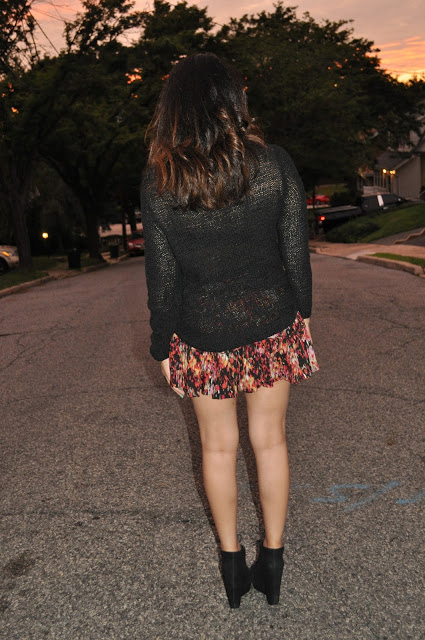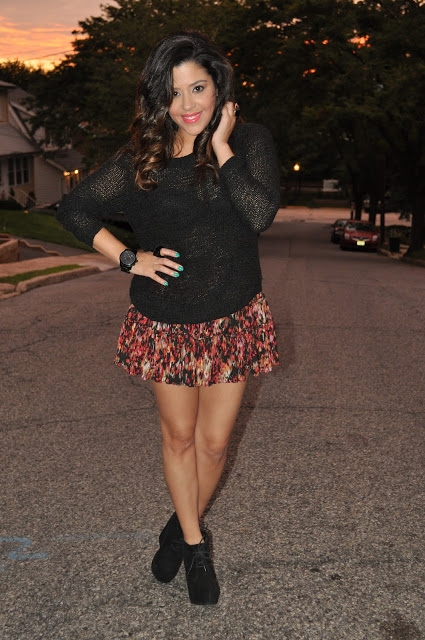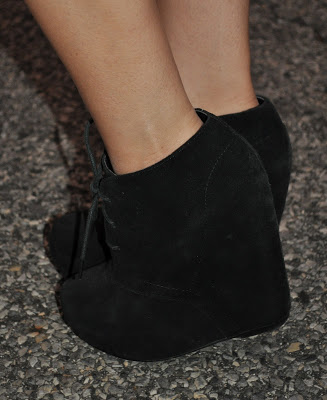 Sweater: H&M
Skirt: Love Culture
Wedges: Bakers
Watch: Michael Kors
I've always wanted to pair a fun little skirt with a sweater.  I've always thought it would make a really cute combo.  I like the layered look so I finally put it together.  I got this sweater last year.  As you can see it's pretty see through but I just have on a black bra underneath.  This skirt is old as well, about 2 years already and I only wore it once before.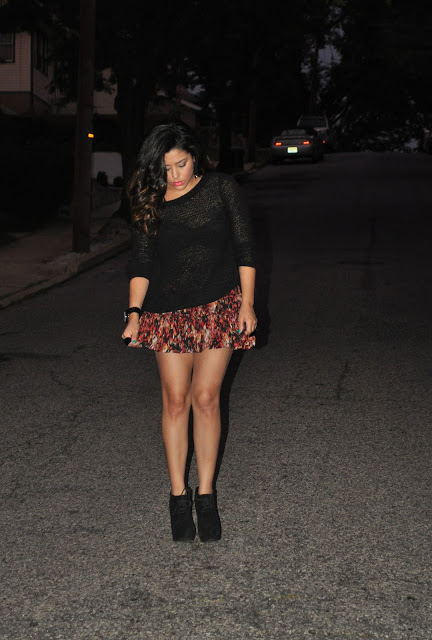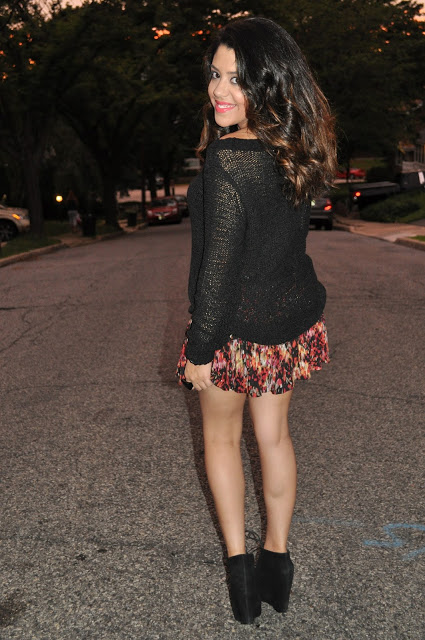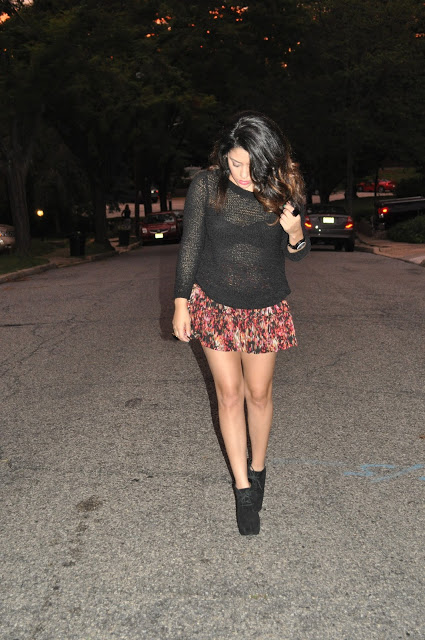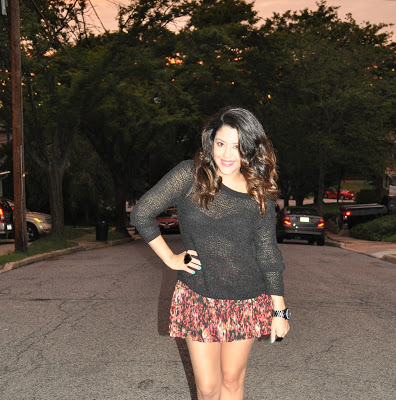 I love the print and colors.  It's so cute and summery.  This is a great outfit to transition from summer into fall because it has a little bit of both seasons mixed together. I have on my MK watch, a big heart ring and black earrings.  Kept it super simple.  I've got on MAC Full Speed lipstick to throw in another splash of color.  I was in such a rush to take photos that I actually forgot a bag!Make sure to check out the Shop My Closet tab on my blog.  I started posting items that I will be selling directly from my closet.  There's only 3 right now, but I will add more soon!
<3