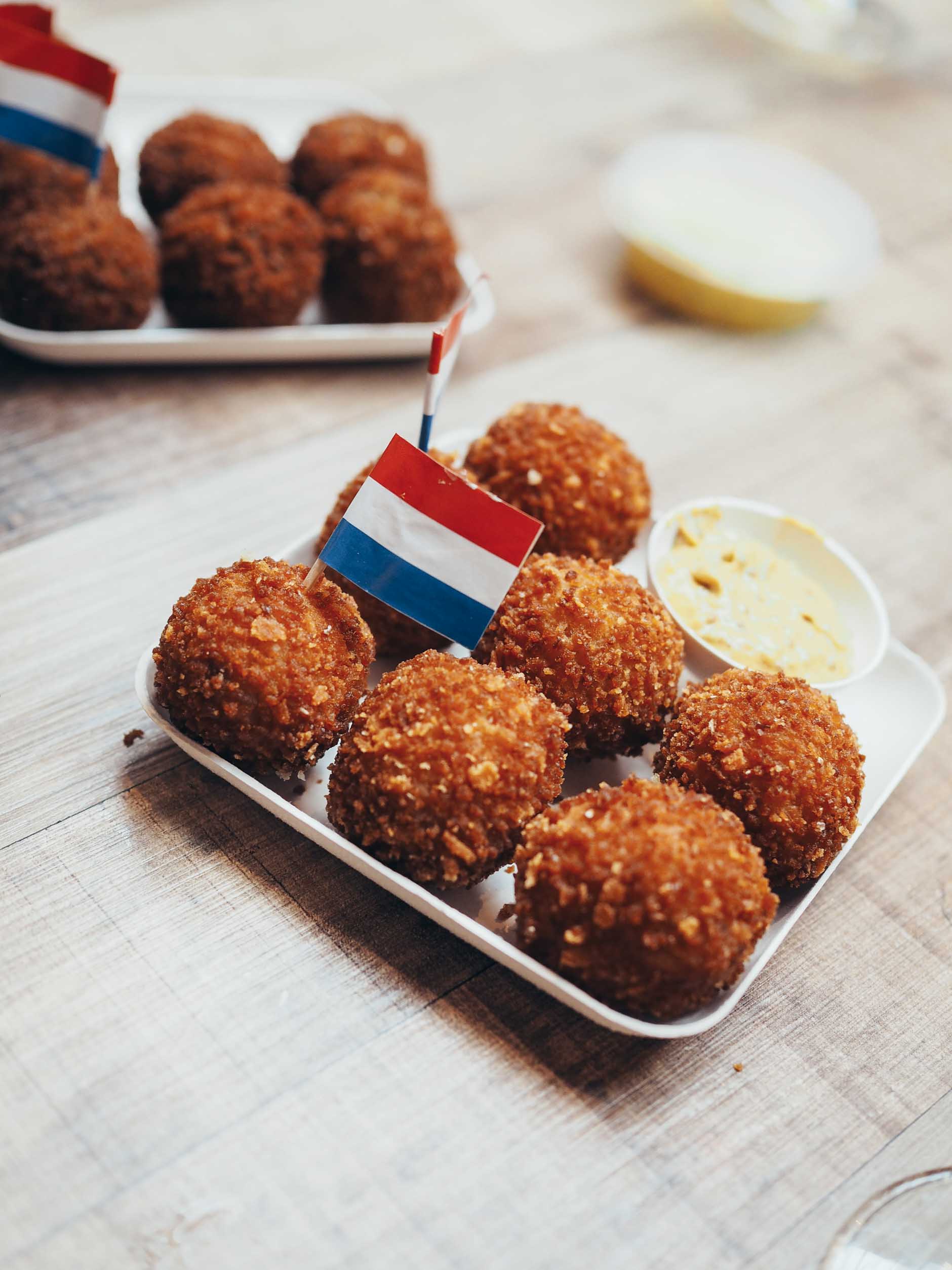 Let the Amsterdam content commence! I know it's been about 5 months since I took my trip and I apologize for such a delay in putting everything together. There's really no excuse other than the fact that I allowed my day-to-day life to take priority. I was a bit overwhelmed with all of the photos that I took and all of the information that I wanted to share from my 6-night stay so I kept putting it off. And now here we are months later. Better late than never? 
I decided to break up my Amsterdam posts a bit to make it easier to consume all of the content. Before getting into the details of where I stayed and what I did with my travel guide, I thought that I would kick things off with a delicious food tour that I took with Eating Europe called, "Taste Of Amsterdam at Twilight."
Whether you are traveling solo like me or with your significant other/friends, I highly recommend doing a food tour during your stay. This is an incredible way to learn more about the culture and eat like a local. You will find out about all sorts of authentic cuisines and places to eat that you probably wouldn't have known about otherwise. The guides are always so informative too, by sharing stories and history about the city that you're in.
Food tour groups are typically on the smaller side so this is also a great way to meet new people. I met a girl named Paulina on this tour who took a day trip from Rotterdam. We instantly clicked! Throughout the duration of this food tour my belly was full, the beer & wine were flowing and conversations were happening with new friends from other parts of the world. I think that's what makes experiences like this so special. I've done tours in Barcelona, Florence and now Amsterdam. I can't recommend them enough!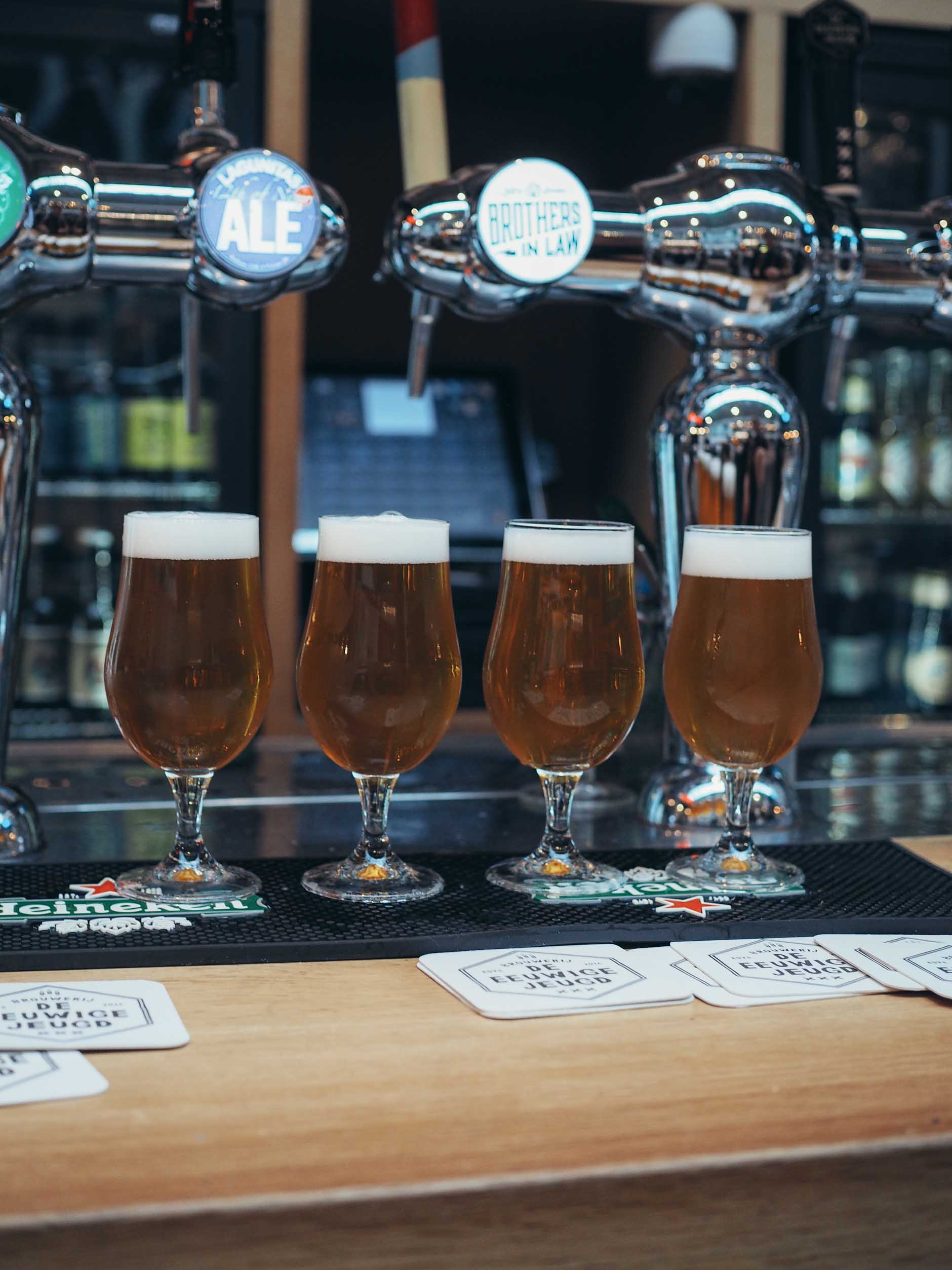 Here's a little rundown of how this particular tour went as well as the food that I got to try. There was a total of 7 stops over the course of 3 1/2 hours. We met our Eating Europe tour guide, DJ, in Oud-West and started out at Ten Katemarkt. Here we met an Iranian food truck owner who makes delicious hummus. We got to taste his mango, smoked lemon and Persian spice varieties. We then walked over to a family-run Surinamese spot. This was my first time trying Surinamese food!
Next up was Foodhallen, which I was very excited to check out. It's an indoor food market and bar that you must go to if you're ever in Amsterdam. Here we stopped at the Beer Bar to taste some local beer, nibble on Bitterballen – a classic Dutch beer snack – and then tried Petit Gateau – a selection of artful mini cakes. We then went over to a Mediterranean restaurant called Meneer De Wit Heeft Honger, where we ate several different vegetarian dishes accompanied by wine. The last stop was another restaurant called Bar Bistro Belleami. Here we indulged in authentic Dutch dishes. I would have never known to try any of these foods on my own. I actually ended up ordering Bitterballen a few times during my trip because I loved them so much on the tour!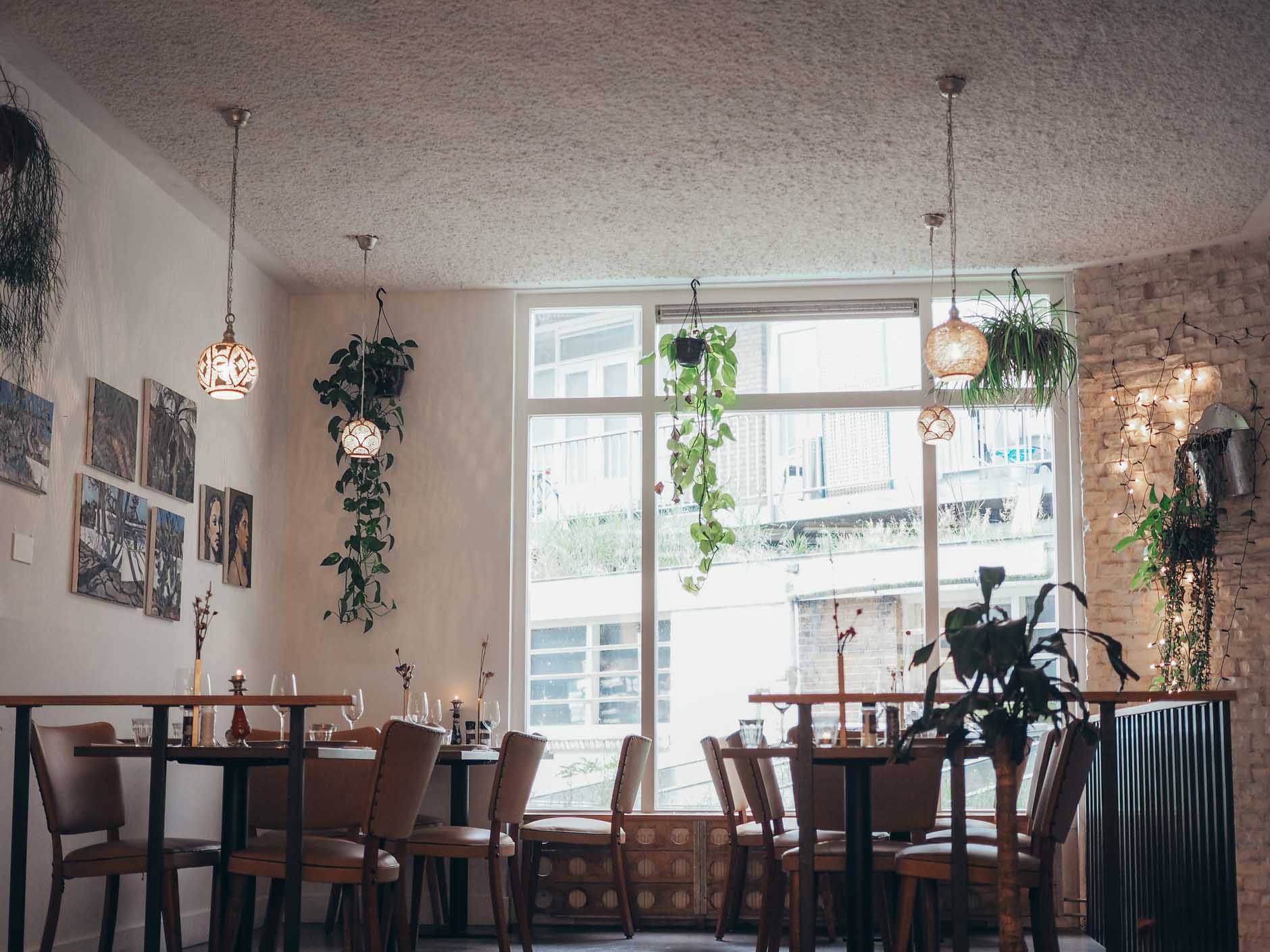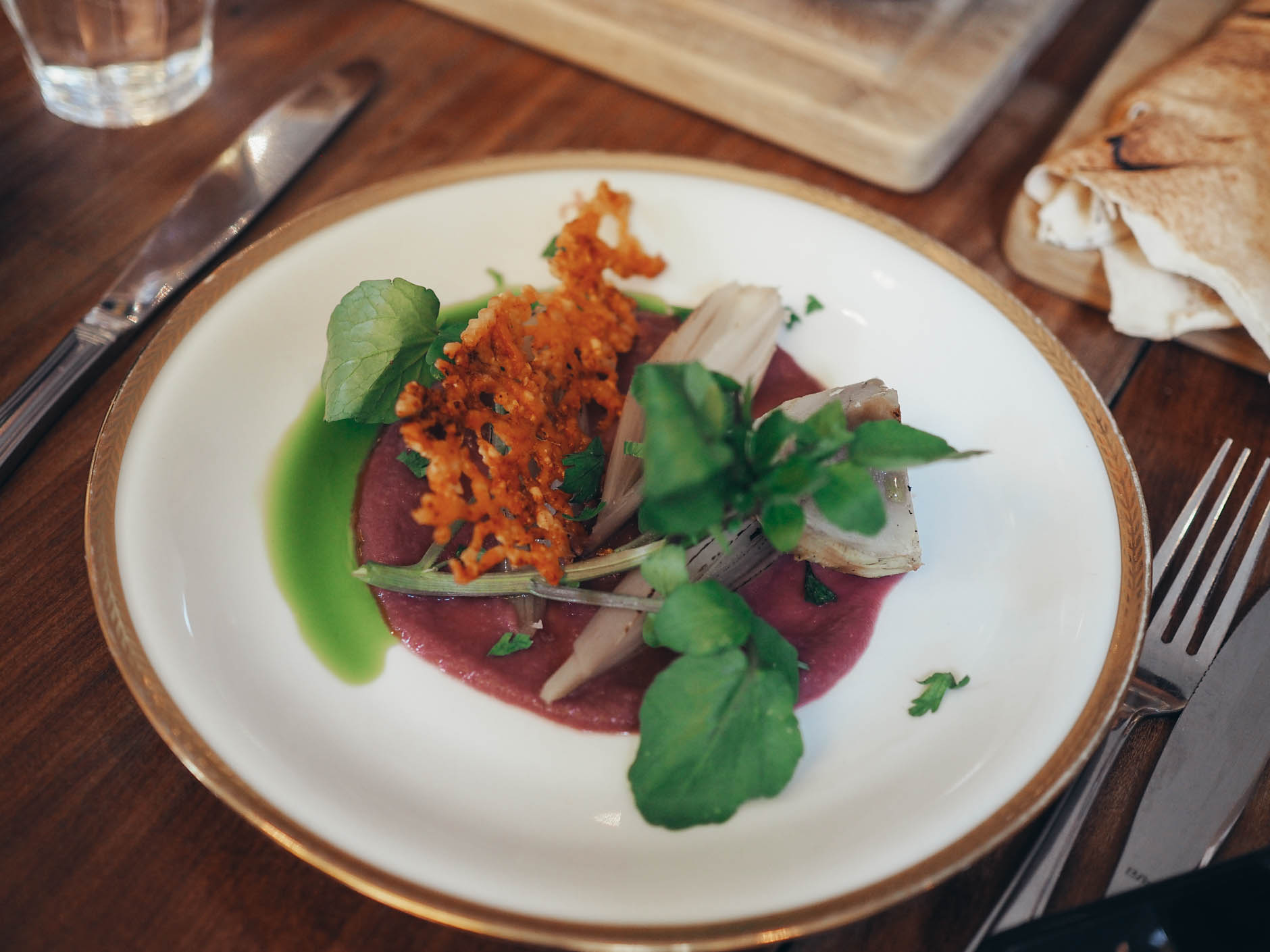 I loved this tour so much and I'm happy that I got to have this experience during the first half of my time in Amsterdam. Our guide, DJ, was really informative too and overall I enjoyed everyone's company. Eating Europe has a few other food tours in Amsterdam as well as in 9 other cities. As they say on their website, you really don't get to know a city until you taste it!
Hope you enjoyed this post! A huge thank you to Eating Europe for hosting me on this tour. I can't wait to share more from my Amsterdam trip! Thanks for reading. ❤️