Happy Thursday dolls! Hope you've all been having a great week so far. I took these photos last week and have been so anxious to post because I really love these pants! I was hoping that they would have come in time for fashion week but they ended up getting here 2 days after I left for the city. Better late than never, right?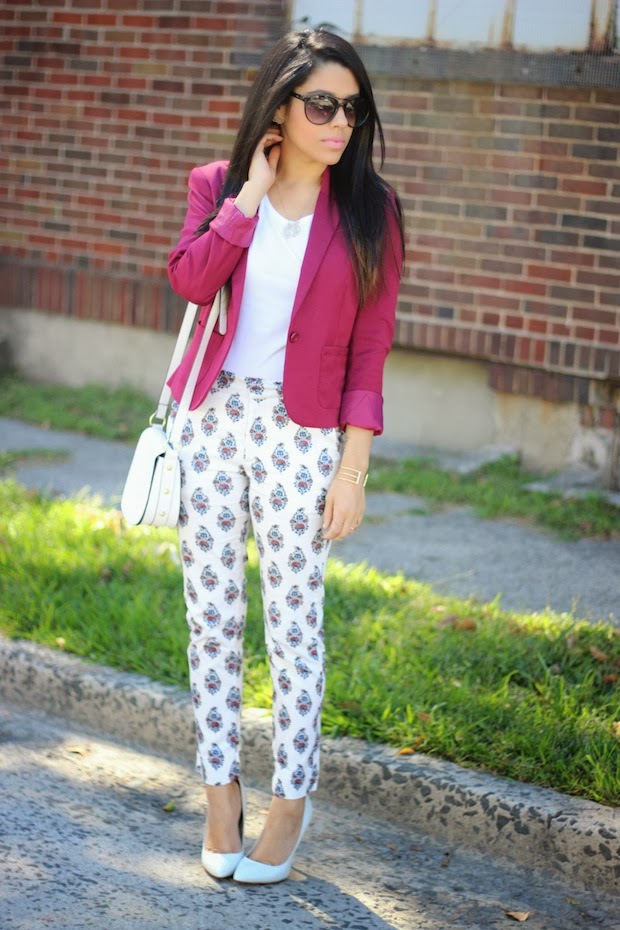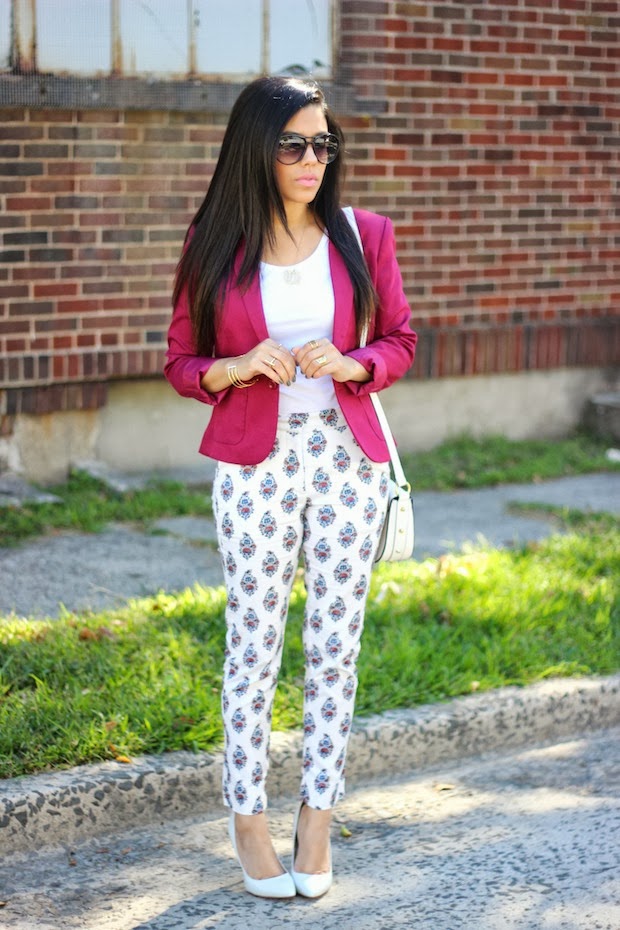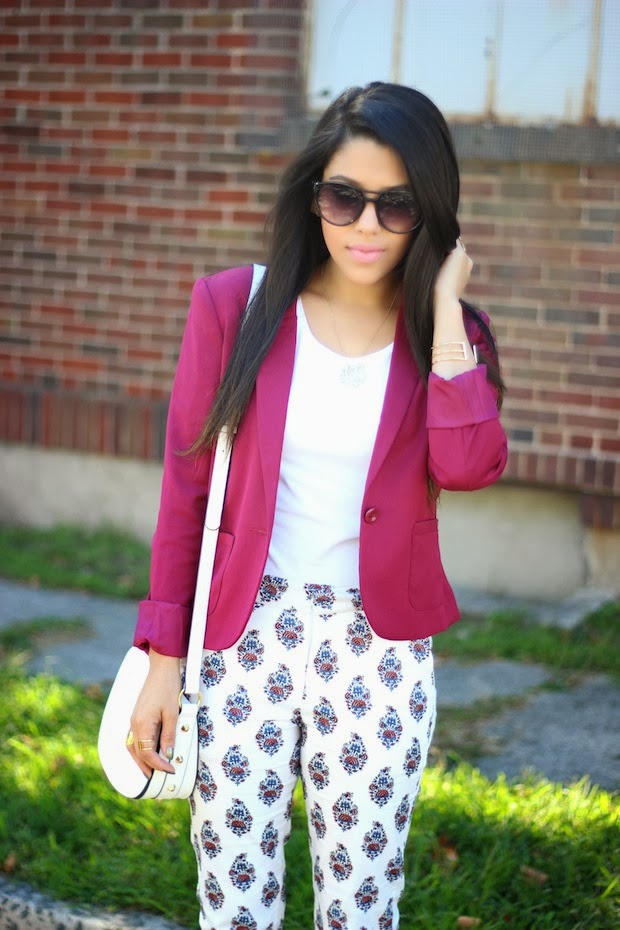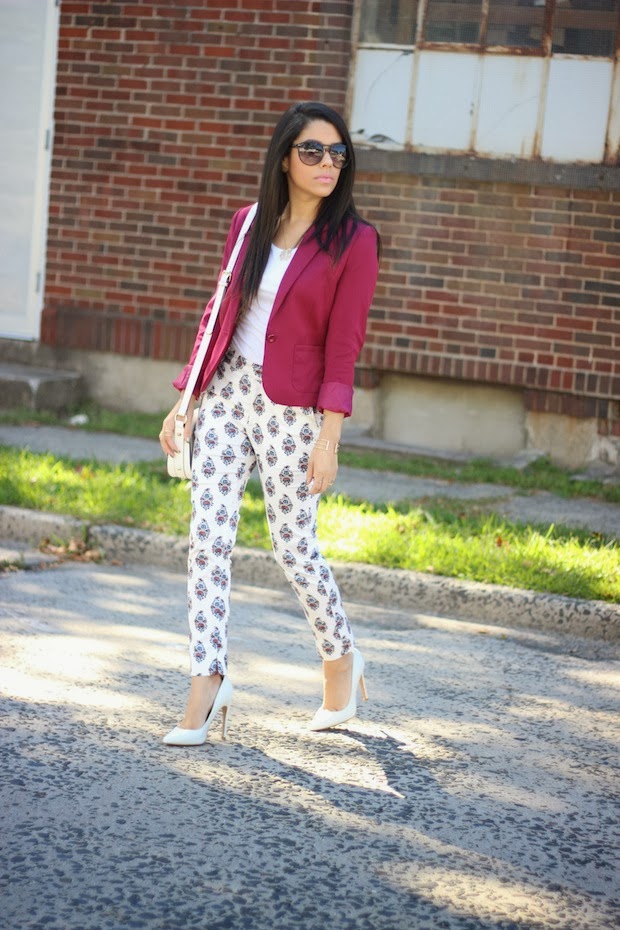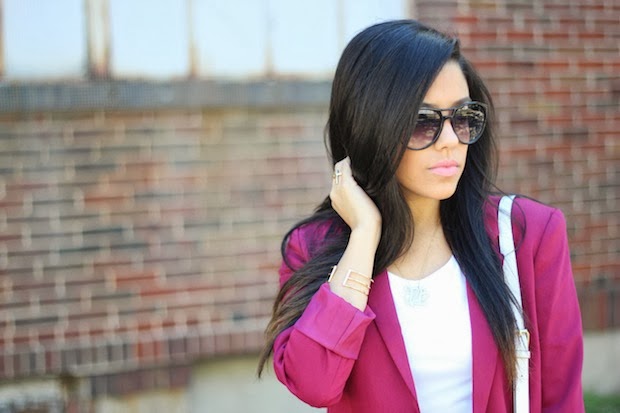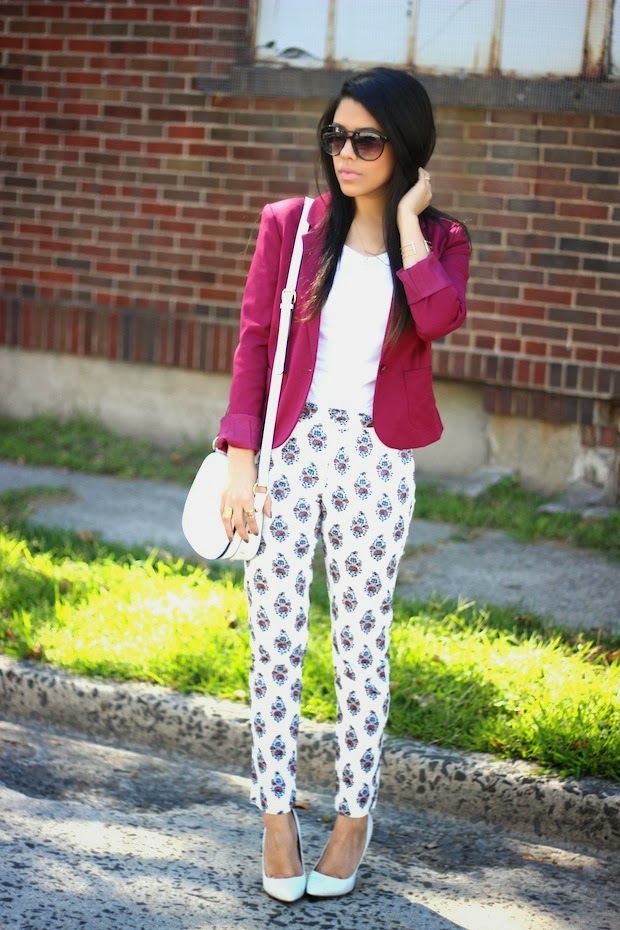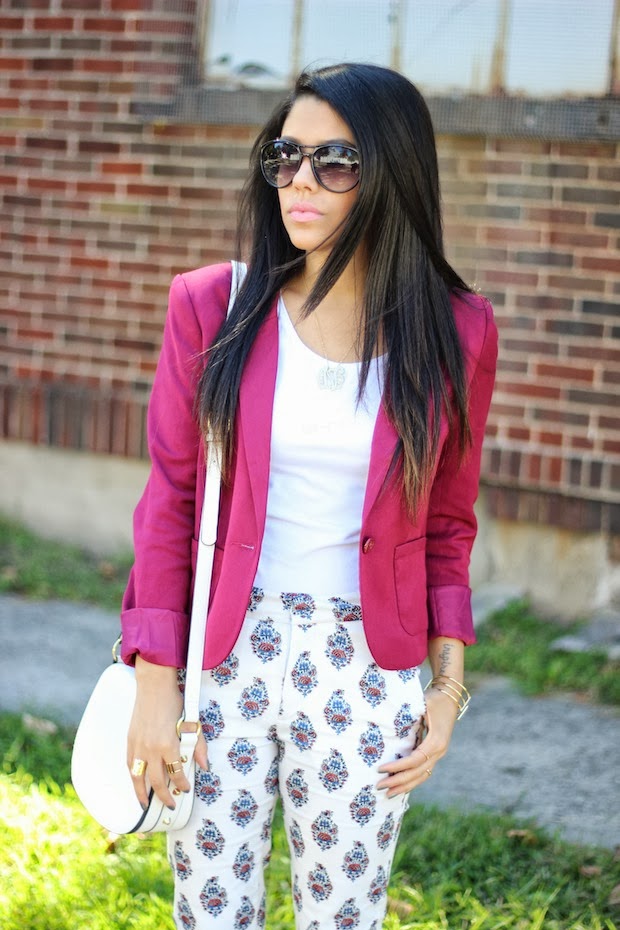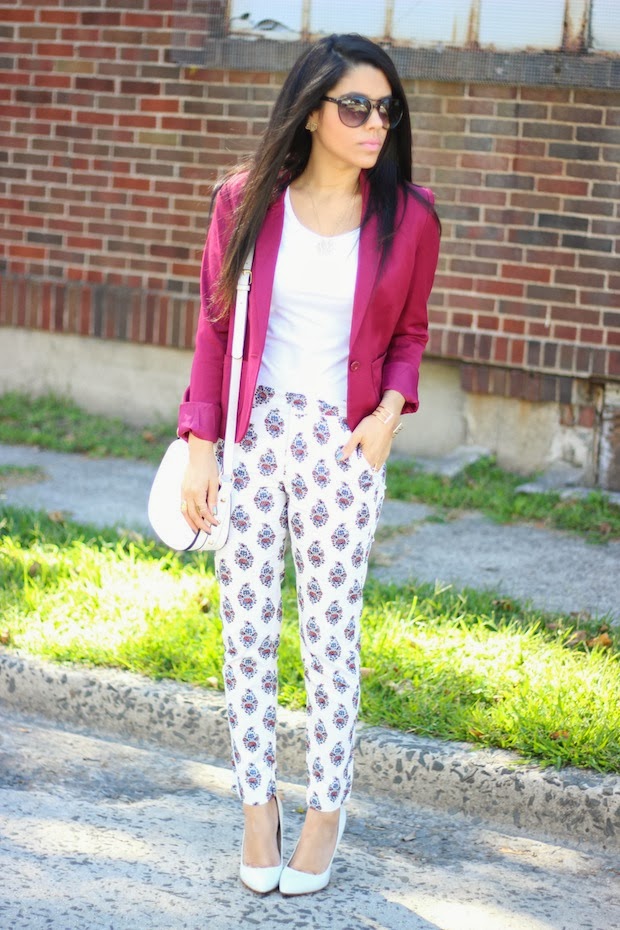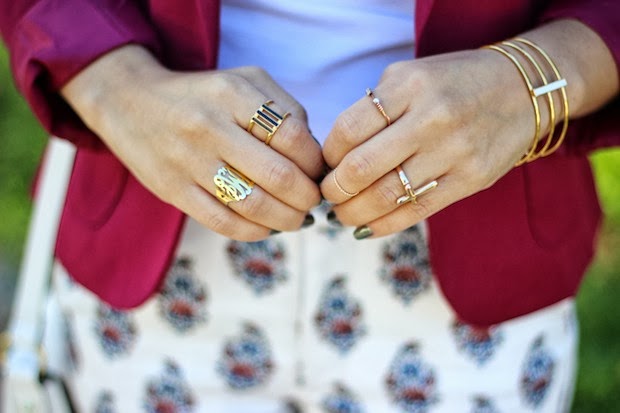 Sunglasses: Target/ Necklace & Earrings: C/O
Prima Donna
A common theme in my closet is a ton of printed pieces. I've noticed lately how much I have been wearing them and I just can't seem to get enough. I truly am having a love affair with them! I've tried to experiment a little bit and wear prints that I haven't really worn before, like the one on these pants. I'm all about taking a color in a particular print and bringing it out with another piece in my outfit. So I decided to go for burgundy, which I am currently obsessing over this season. This blazer was perfect. I've already worn it three times and only got it the beginning of the month. It was only $19.99! This is why most of my blazers are from H&M. The quality is great and the price point is even better. I always get my moneys worth. If you haven't noticed yet, I am all for white this fall. I recently did a post on
Fearless Fashionista
explaining how to wear this trend!
I still have my NYFW Diary & recap of the shows, so I will probably put them together in a post soon. So stay tuned for that! 🙂
Have a great day loves!
<3
SHOP THE LOOK