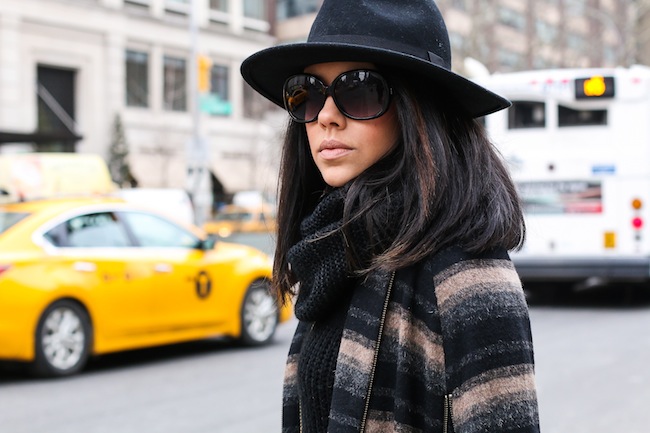 Happy Monday loves!
I woke up a little sick and got such a late start to my day. Hate when that happens, but going to make the best of it. Did any of you watch the Oscars last night? A few of my #bestdressed were Emma Stone, JLO, Margo, Lupita and Jennifer Aniston. Loved them all.
Today's post is 2 looks in one from Valentine's Day!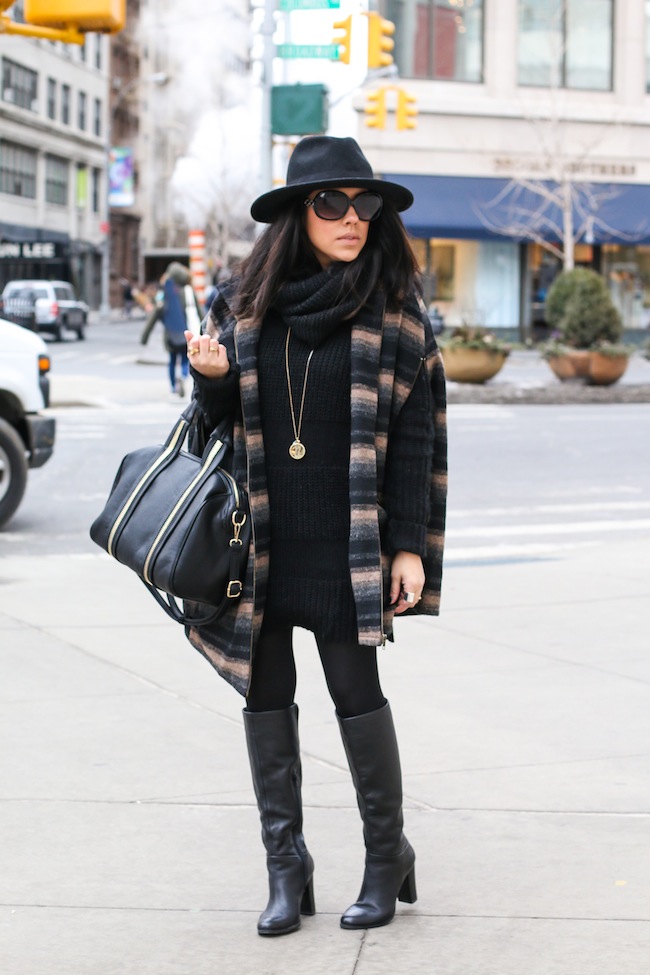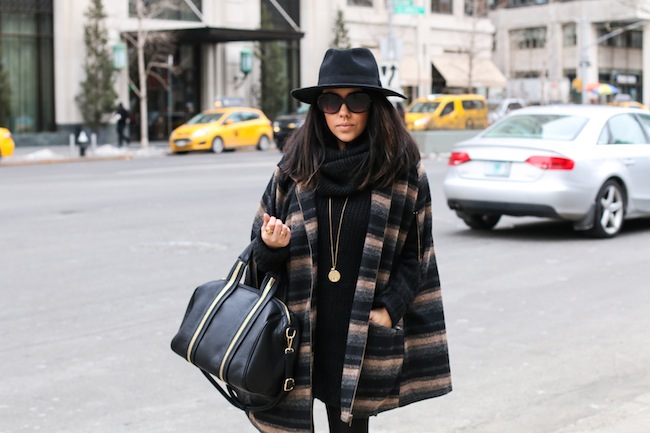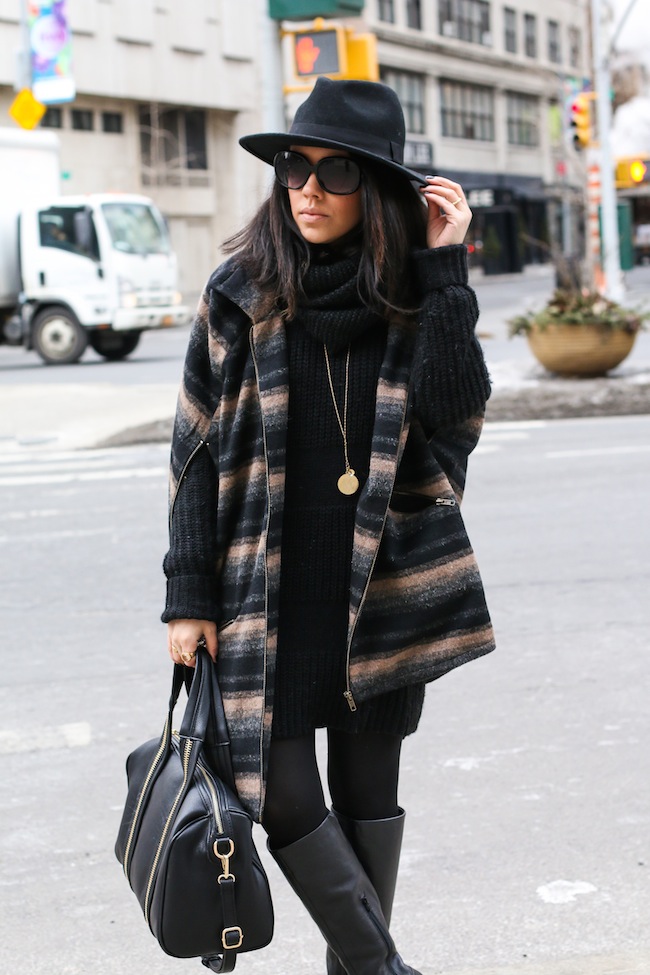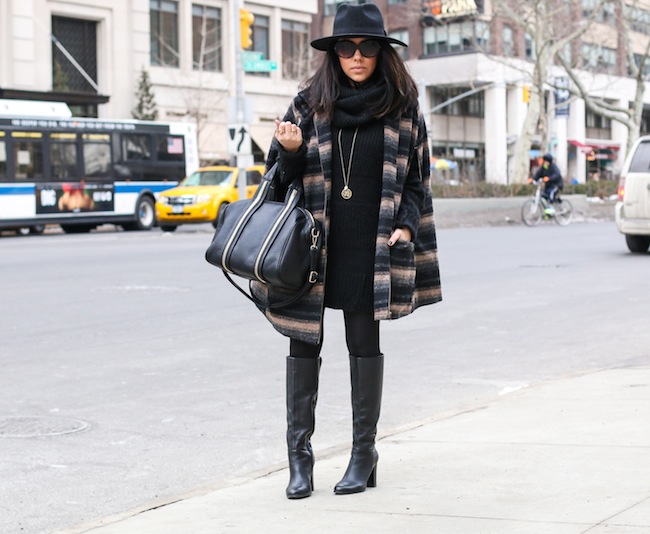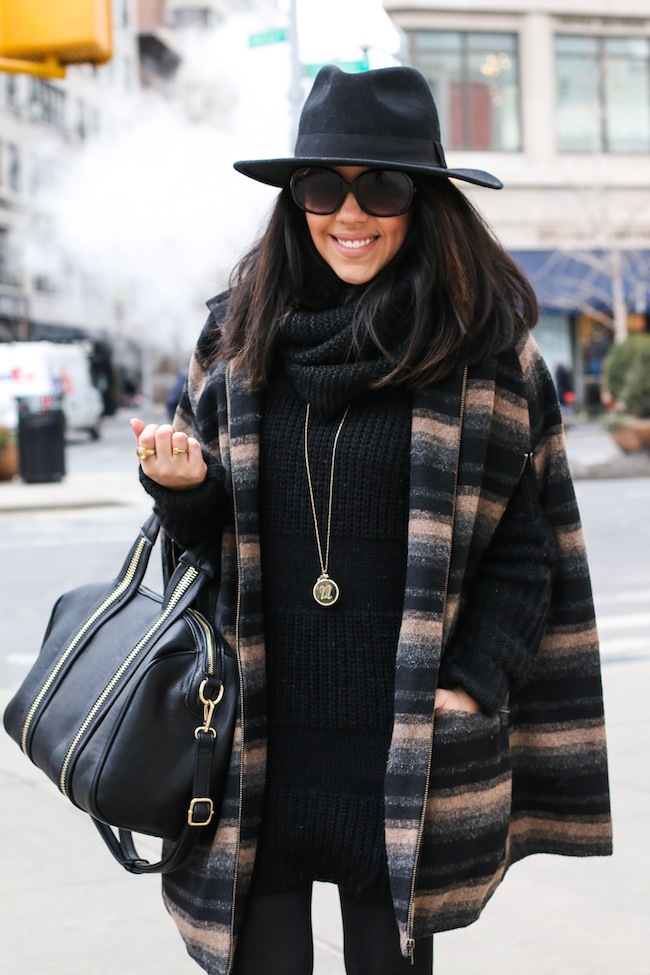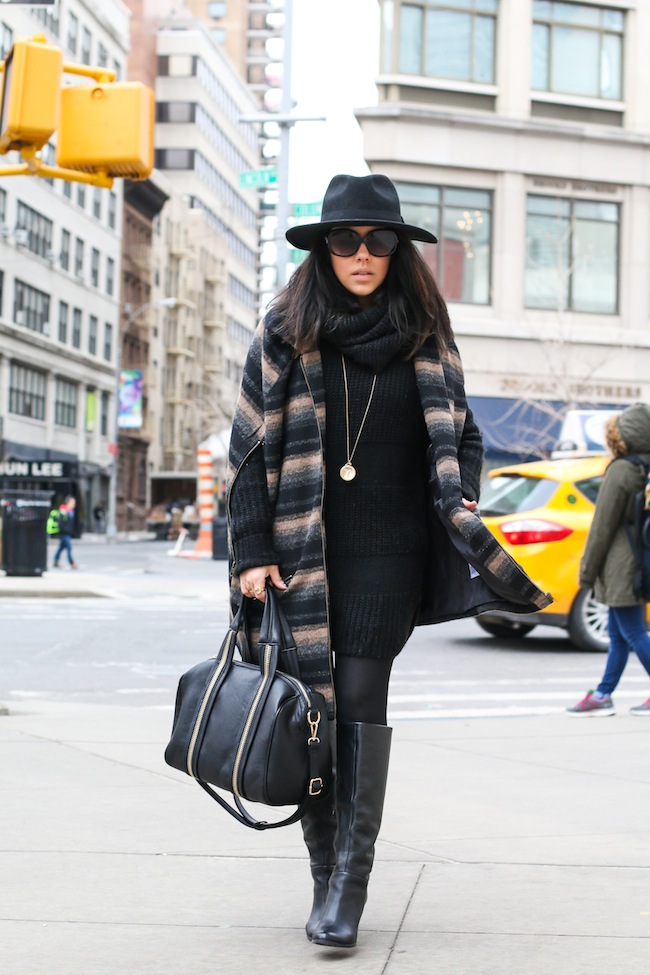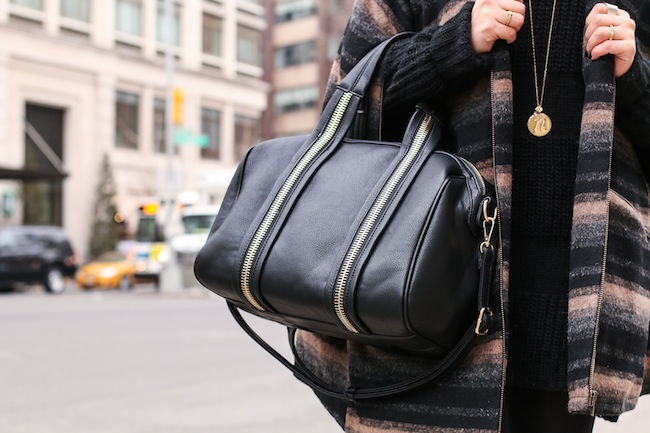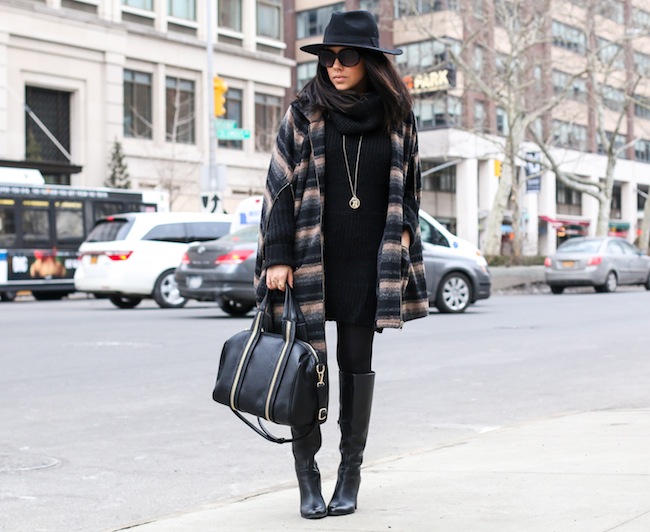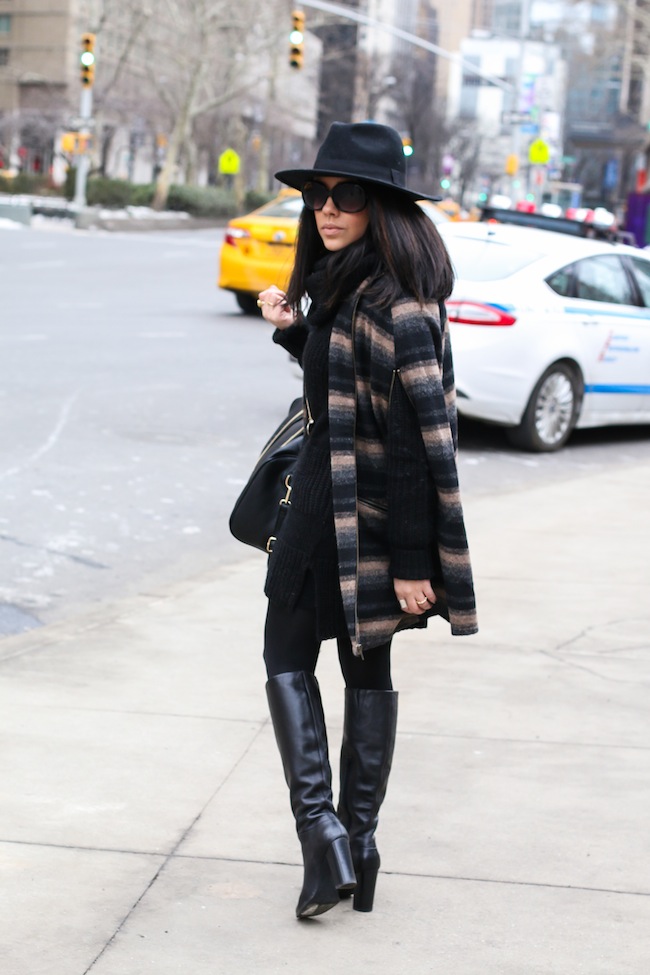 Photos: Ryan Chua
Outfit Details
Poncho/Cape: Tobi / Sweater: H&M (similar) / Tights: HUE / Boots: Nordstrom Rack
Hat: H&M (similar) / Scarf: H&M / Bag: Prima Donna
I wore this outfit for a morning show & presentation. When I first got this poncho/cape, I honestly had no idea how I was going to wear it. It's got an oversized fit, so I wanted to make sure that it wouldn't look too overwhelming on my body. I was shopping the sales racks at H&M (of course) and found this long sweater for only $7. It's not supposed to be a dress, but it literally fit me like one. When I got back home and tried the poncho on over it, I thought it was a perfect pairing! Now this sweater couldn't be worn by itself, so underneath I have on a black body con dress (which acted as a slip) and then on top of that a long sleeve shirt. If I didn't do this I definitely would have froze my butt off.
The day before I left, I went to Nordstrom Rack and found these boots from 14th & Union. They were $100 so I literally contemplated on this purchase for awhile. Did I really need another pair of black boots? I have OTK boots, both flat and heeled, but my only knee high pair of boots are from years ago so I decided to get them. This was seriously the best purchase I made because I have already worn these boots a handful of times. They're so versatile and most importantly, comfortable! I decided to wear them with this outfit and definitely think that they helped complete the look along with my wide brim hat.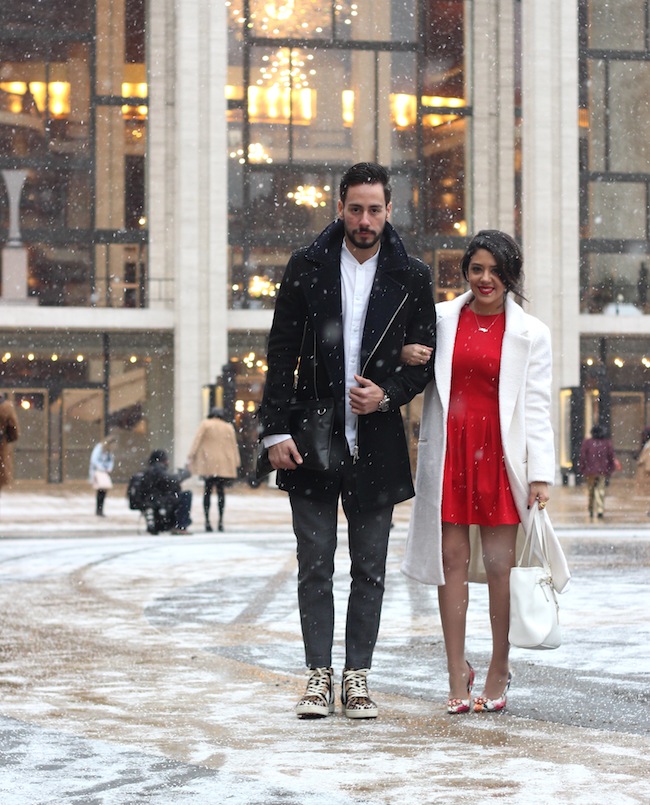 After the morning, I got my hair done at the TRESemmé salon inside Lincoln Center. My Valentine's Day plans were dinner & drinks with 4 of my single girlfriends. We wanted to all get dressed up and have tons of food and tons of wine and really just TREAT OURSELVES. My kinda night! I had planned this outfit about a week in advance and was looking forward to wearing it. I had not checked into my hotel yet, so at this point I was staying on the Upper West Side at my friend's apartment. So I get dressed and ready to head back down to Lincoln for my night show and was going to meet everyone for dinner afterwards. Of course, the minute I get in a cab it starts snowing. I'm obviously not dressed appropriately for the snow AT ALL, especially in these shoes, but it was V-day, I was running late and I decided to just go with it! I ended up doing this photo with one of my favorite people and my valentine, Reinaldo, as our Valentine's Day post and I love how it turned it out. He has such a beautiful & genuine soul and I'm so happy that I met him. I'm wearing a dress from the Tamar collection, white coat from Forever21, Shoedazzle heels, and nude stockings from Victoria's Secret. As crazy as I am for wearing this in the snow, I would never do bare legs! I'm also thankful for not falling and busting my ass. lol
Thanks for checking out today's post! Hope you all have a great start to the week.