I like wearing neutrals and then throwing a bold color and/or print in the mix. It's a little unexpected and makes the look more fun.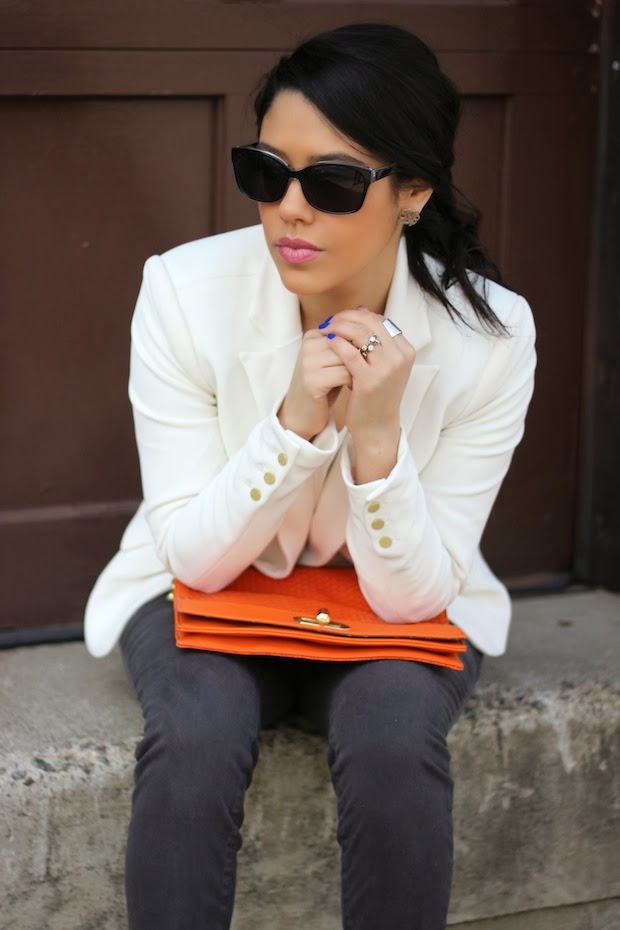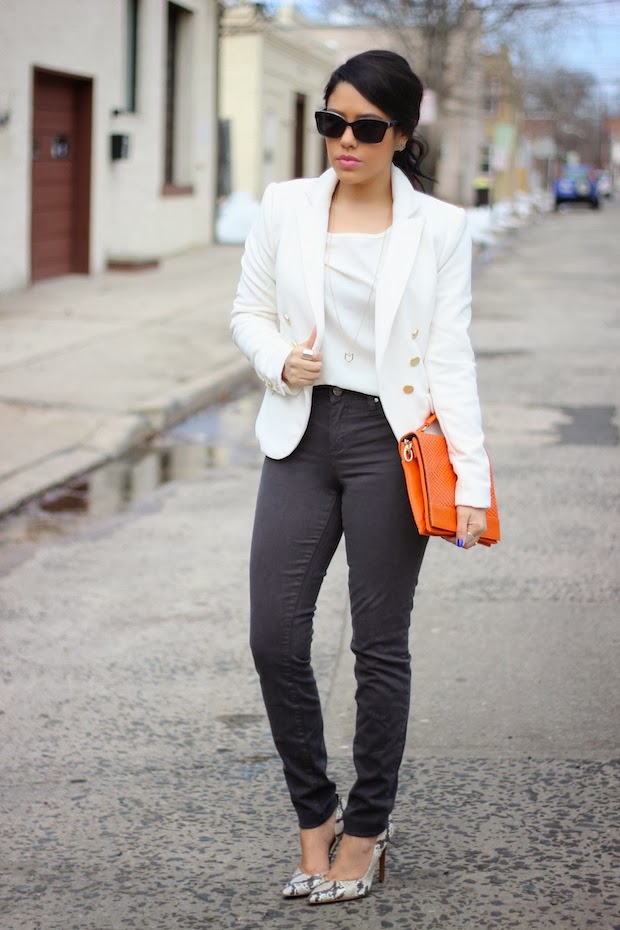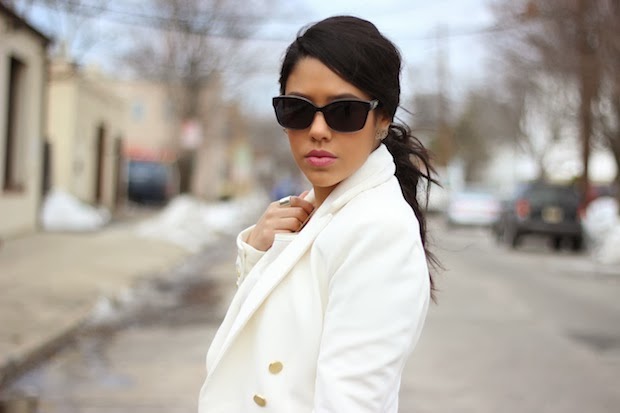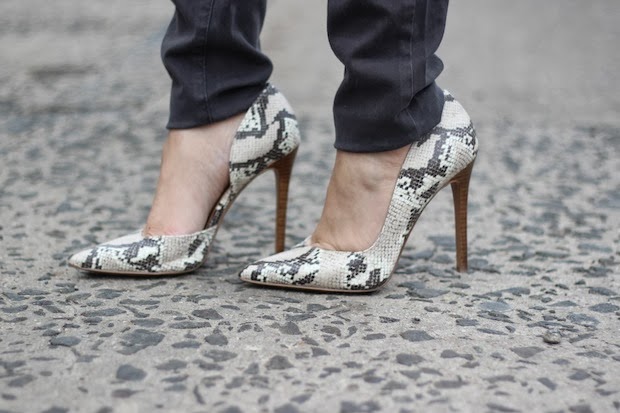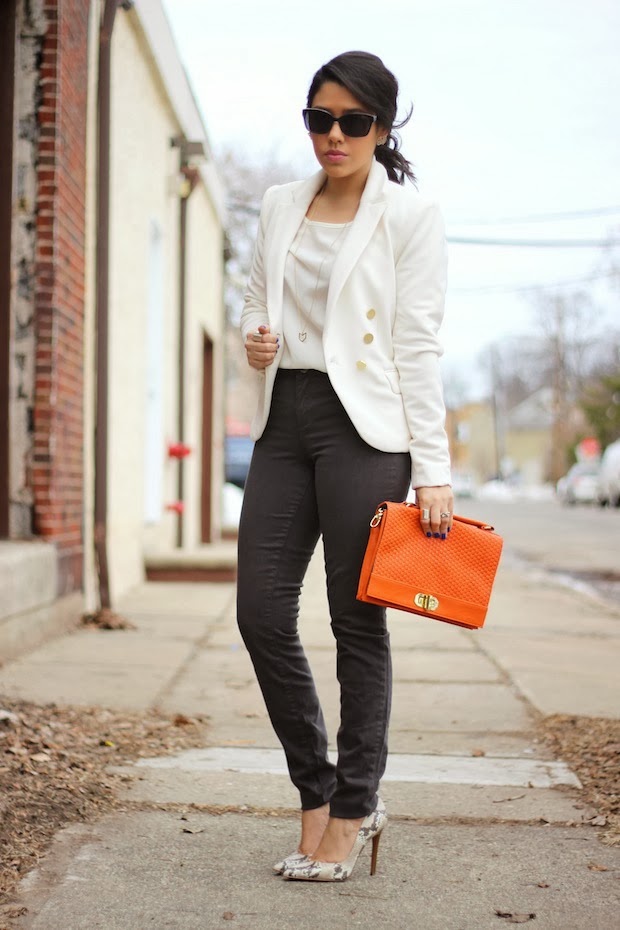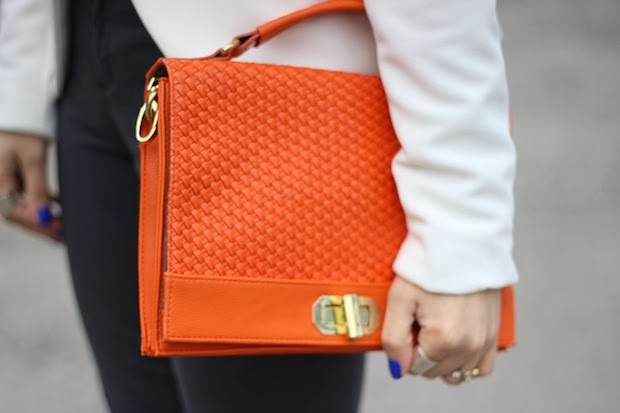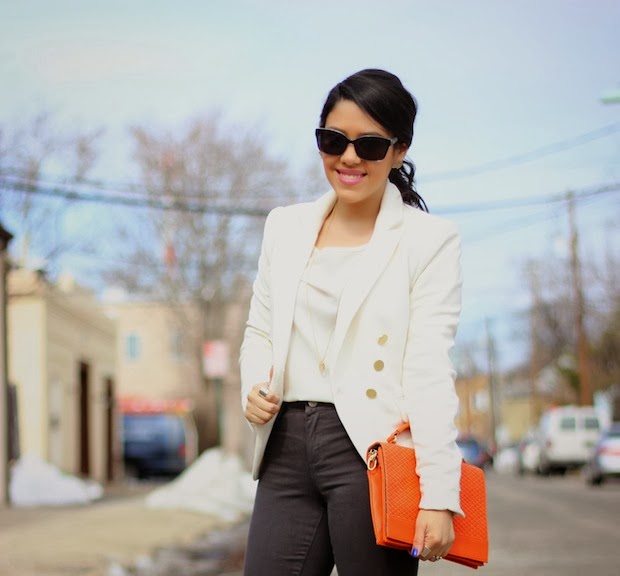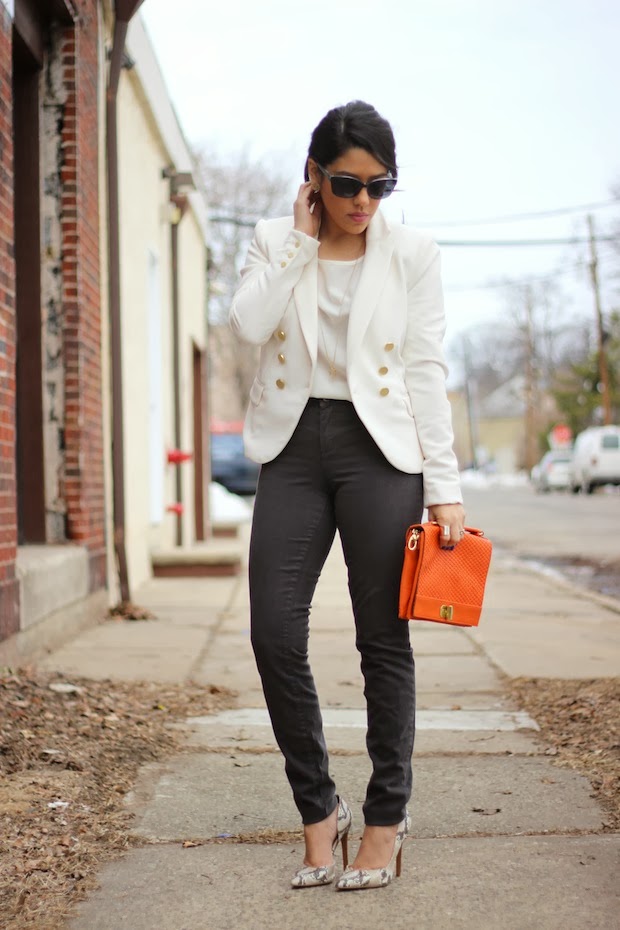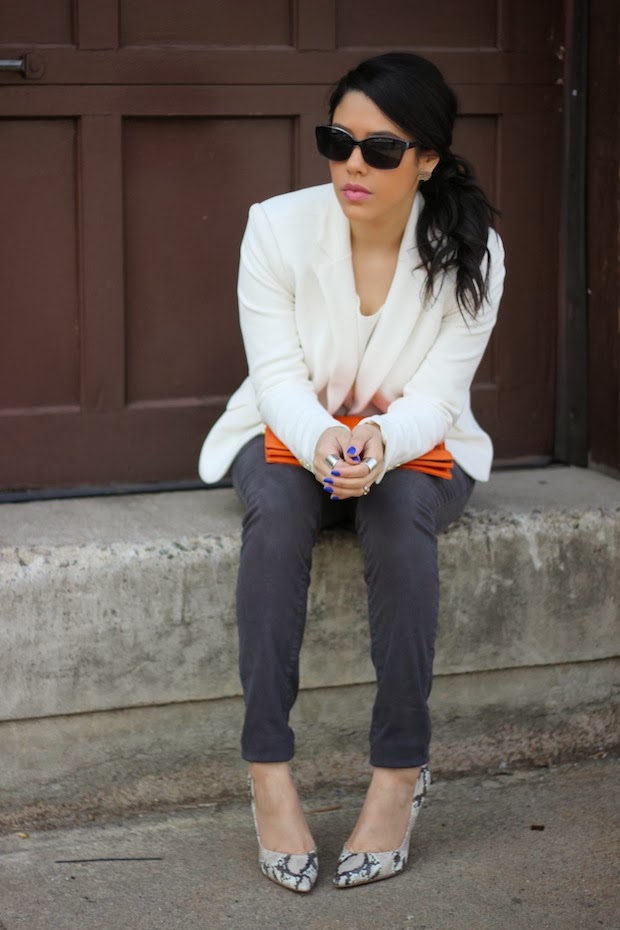 Sunglasses:
Rivet & Sway
/ Necklace:
WildButterfly
I pretty much based my entire outfit around these snakeskin print shoes. They're from the Nine West & InStyle collab. I look at snakeskin as a neutral, just like leopard, so that leaves room for so many different styling options. It's such a classic print. In this instance, I wanted the majority of my outfit to blend and then have the orange bag be the boldest piece. I'm really into the orange/grey combo and I especially love it paired with these shoes! I also wore these shoes over the weekend with a LBD and it was the perfect way to make the dress pop. These will definitely be a go-to pair for me this spring.
Sometimes I envision an outfit, but don't always have all of the pieces that I need. I've really learned to improvise with what I have, which also allows me to get the most use out of everything. I don't have a plain white blouse. All of the ones in my closet have some type of embellishment. This one is actually lined with a thick black bottom, but since I tucked it into the pants, you can't see it. So now I can wear it both ways 🙂
So happy to say that the weather over here on the east coast is getting a little warmer. I'm really trying to ditch the heavy coats and get a jump start on my spring outfits. It's pretty obvious that blazers have become my second skin, but they're also a great transitional piece into next season!
Have a lovely Monday!