Happy Tuesday dolls! I'm taking it back to Cali again with today's outfit post.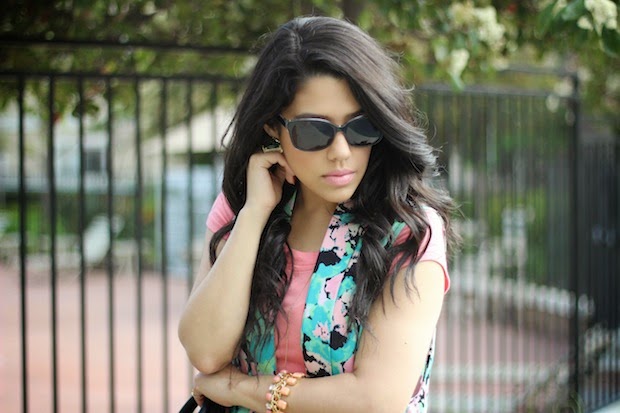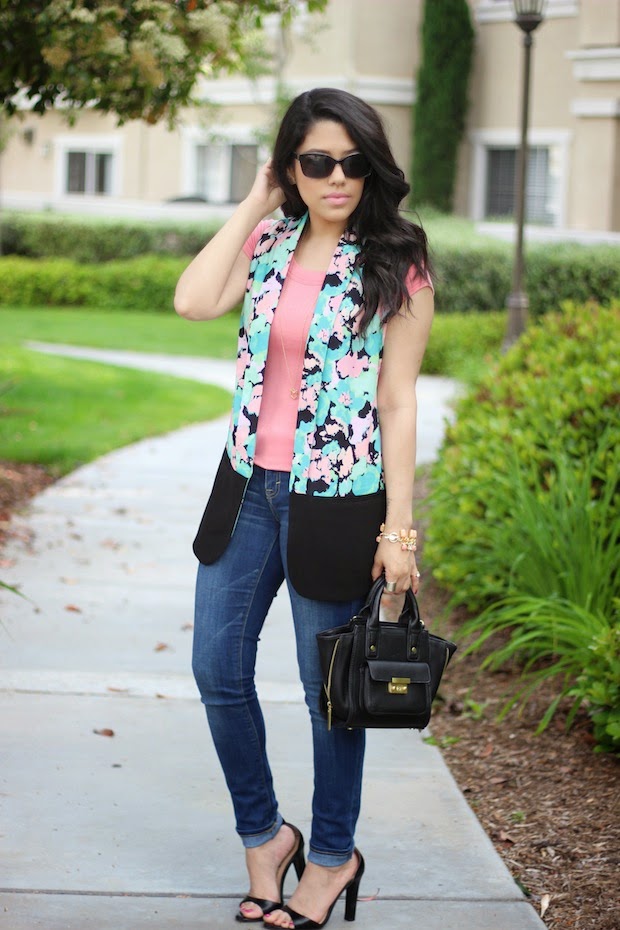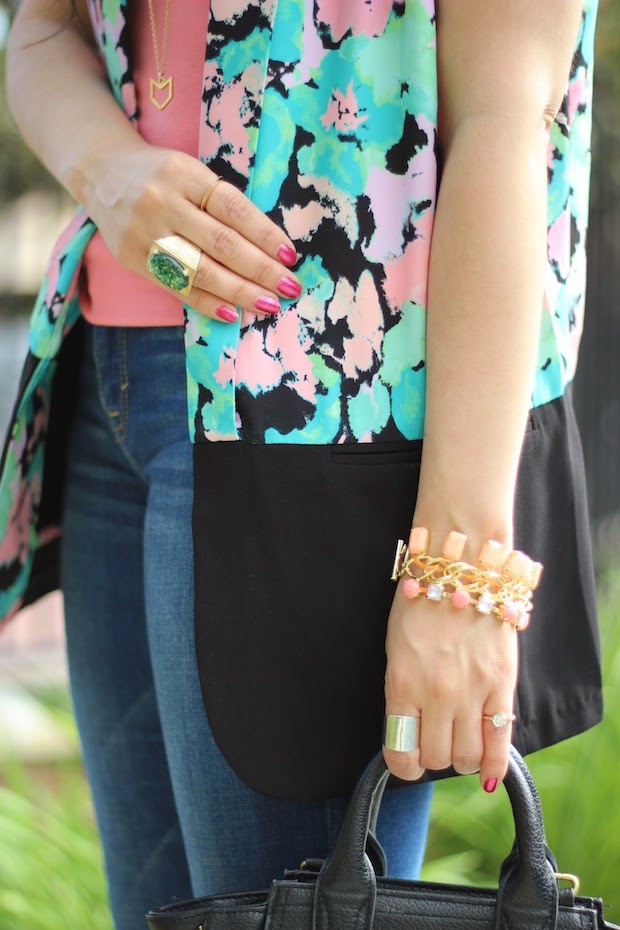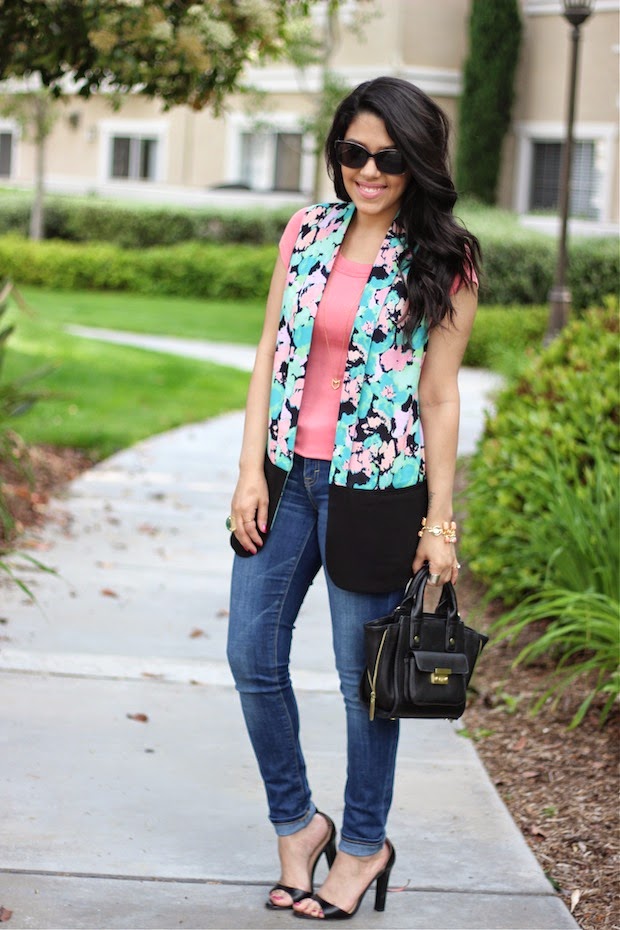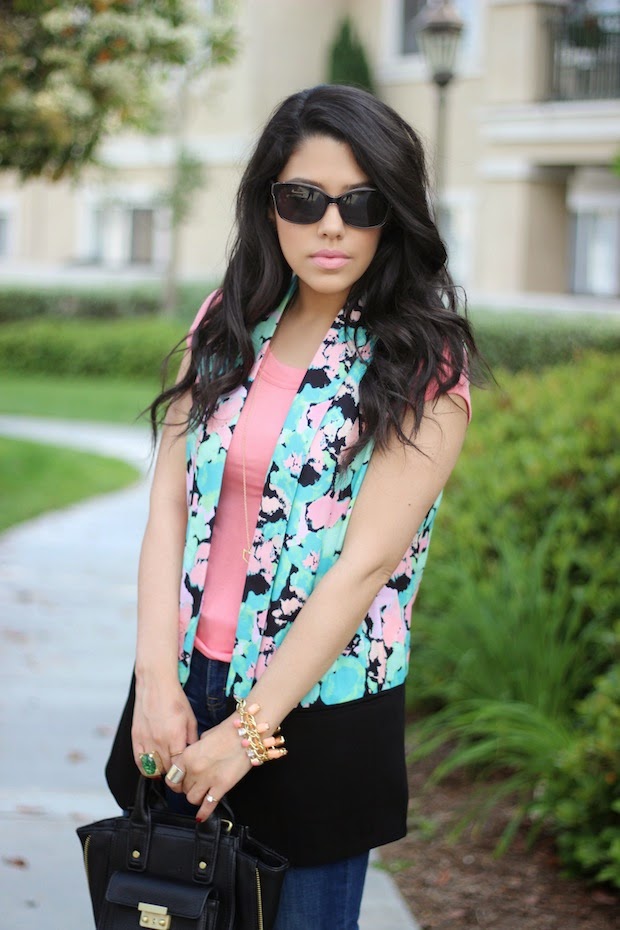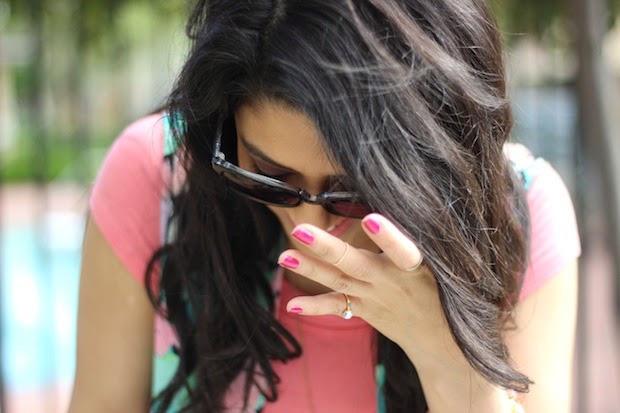 Just like blazers, I think every woman should have a vest in her wardrobe for the spring/summer. I love their versatility and I'm all for pieces that can be dressed up and down for the day or night. It's all about making the most out of the items in our closets. I got this one right before my trip and honestly had no idea what I wanted to wear it with. Since we can only pack so much in our luggage, it can start to become a little challenging when creating outfits. Thankfully I was staying with a friend and borrowed this top from her. I really wanted to play up that color from the print in the vest. I decided to keep it casual and chic by styling it with my dark skinnies. I've already lost count of how many times I have worn these.
I've been on such a floral kick lately, but I can't seem to help it. My next post has floral print too. Sorry in advance lol
Happy Earth Day!