I hope that you all had a great Easter weekend! This is what I wore for the special occasion.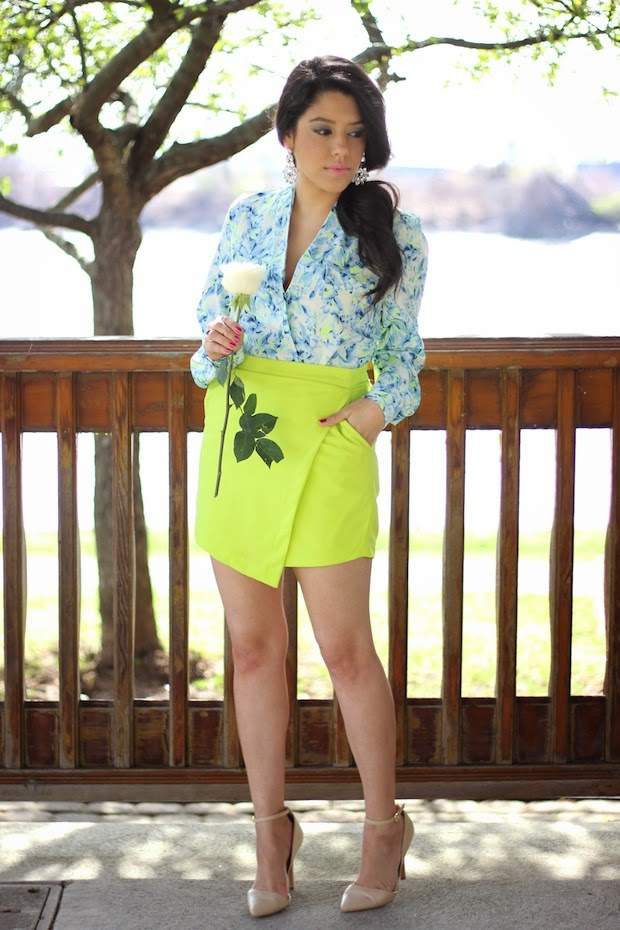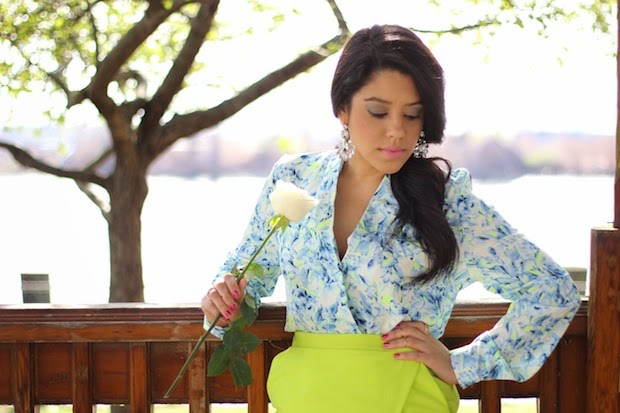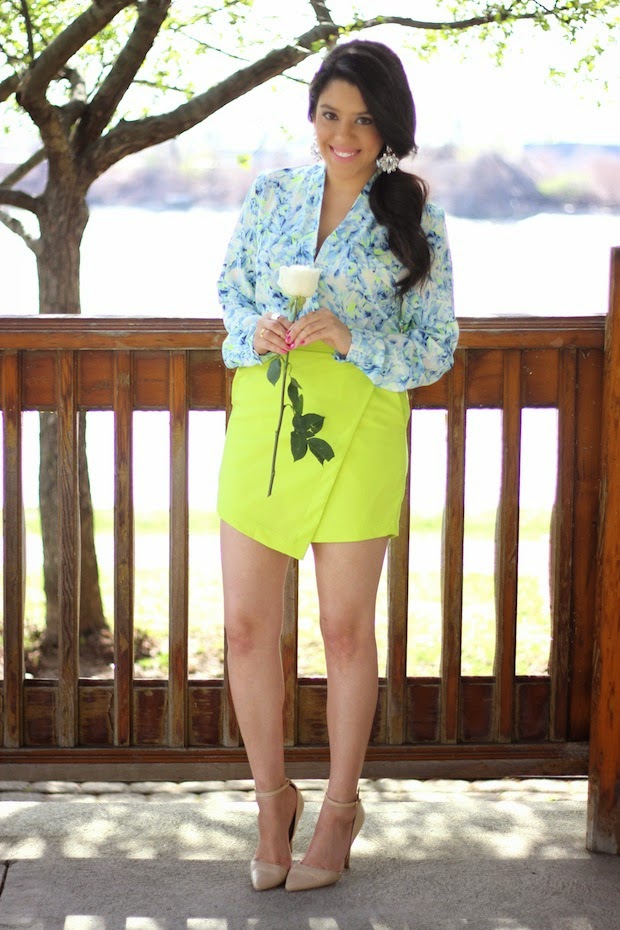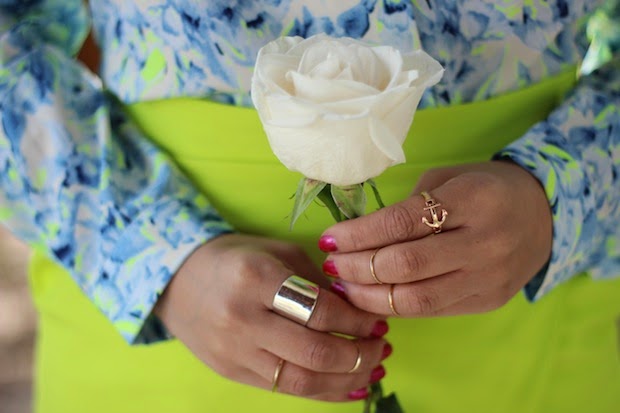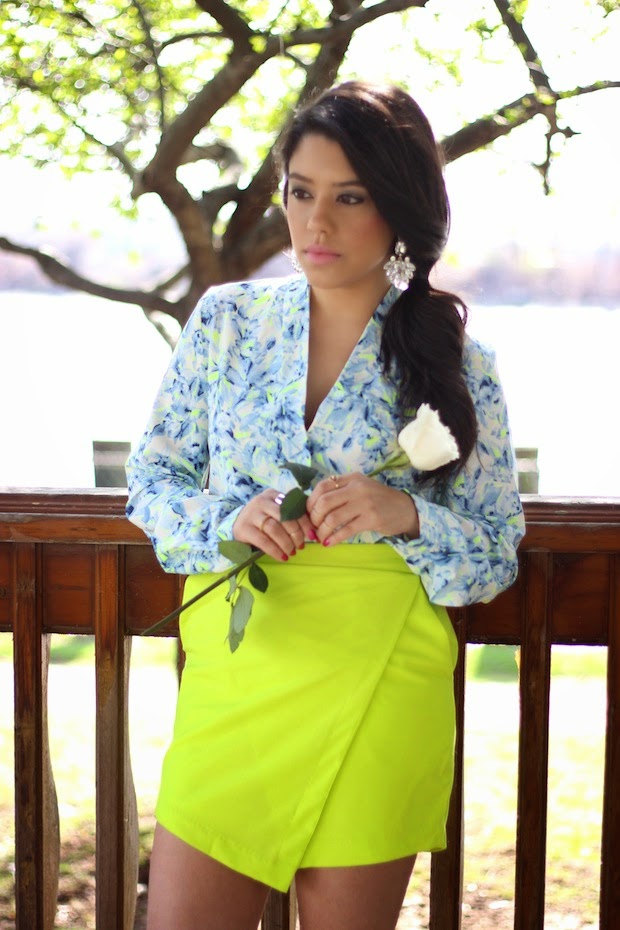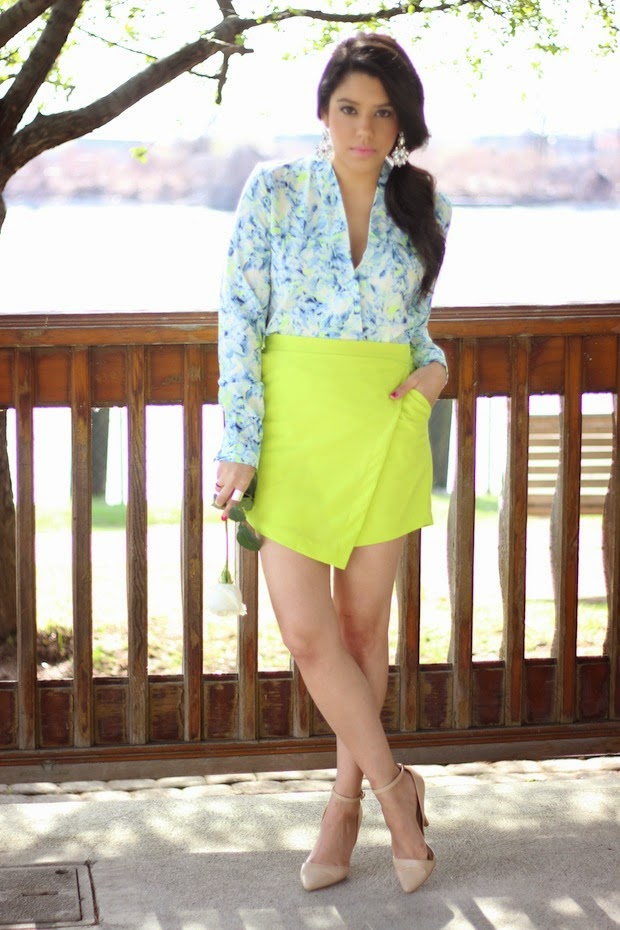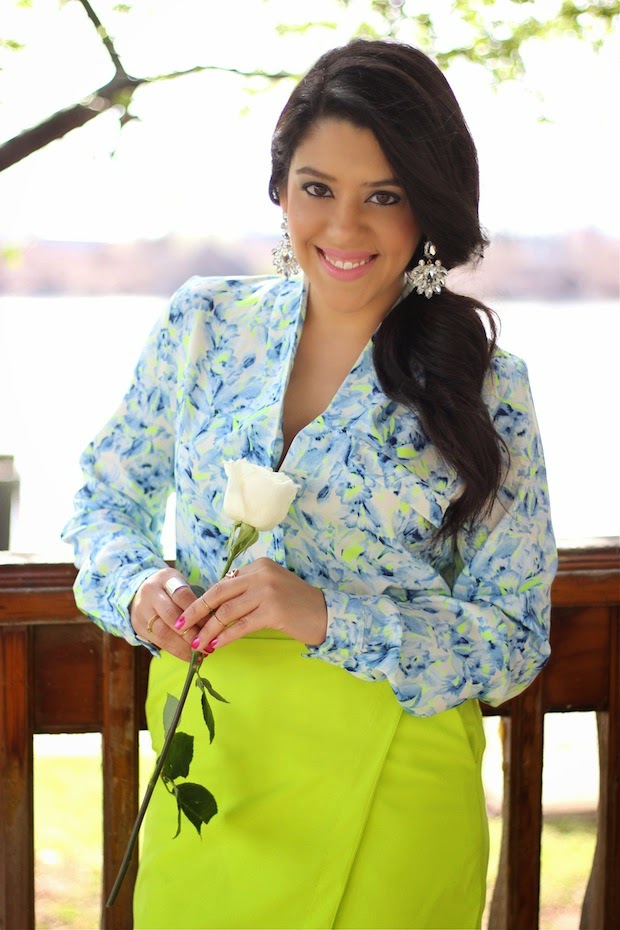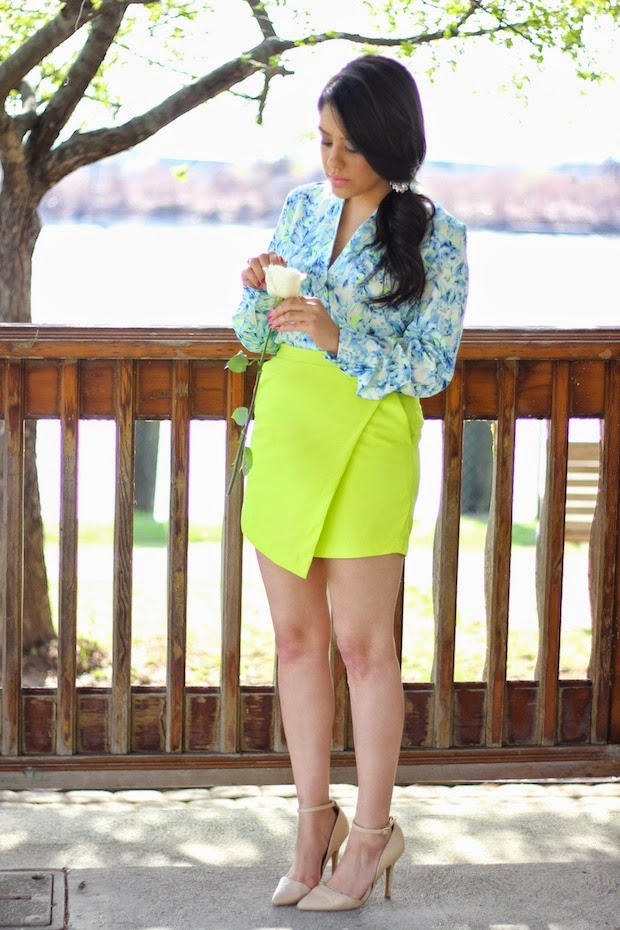 Midi Rings: Prima Donna (
here
)
I think that this might be one of my favorite combinations. I got this blouse when I was in LA visiting the Lovers & Friends showroom. Isn't it gorgeous? I absolutely love the abstract floral print and blue/neon combo. I really wanted to shoot in this while I was out in Cali, but by this point I was running out of things to wear and I didn't have anything to pair this with. When I got home, this "skort" was waiting for me. It worked out perfectly because I think these two pieces were made for each other! I didn't get photos of the back, but this skirt is actually shorts too 🙂
White roses symbolize purity, innocence, spirituality and sympathy. I thought it was a good color choice for Easter. I have to say that it felt great to shoot with my mom again. I know I was only away for two weeks, but taking pictures with her has really formed a stronger bond between us. I really cherish it. On special days, like Easter, I'm reminded of how thankful I am to still have her in my life. Spending time with my family means everything to me.
Happy Monday <3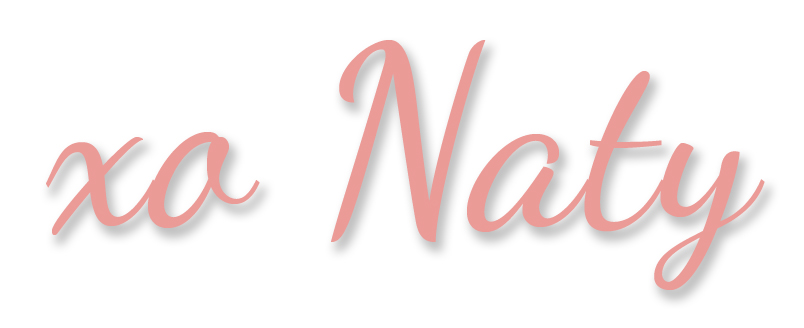 Get The Look