Happy Friday loves!  It's a beautiful day to go on an adventure, so won't you
ADVENTURE WITH ME?!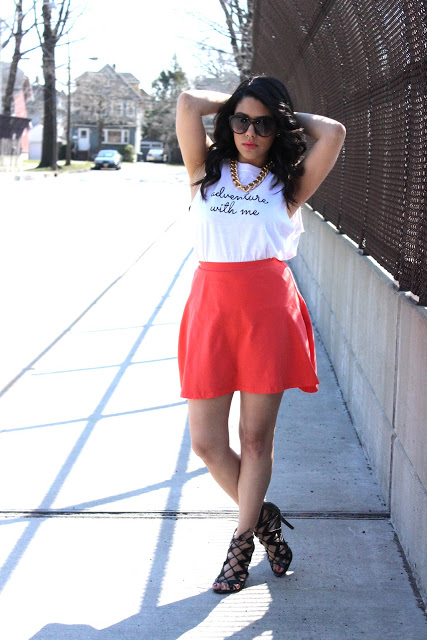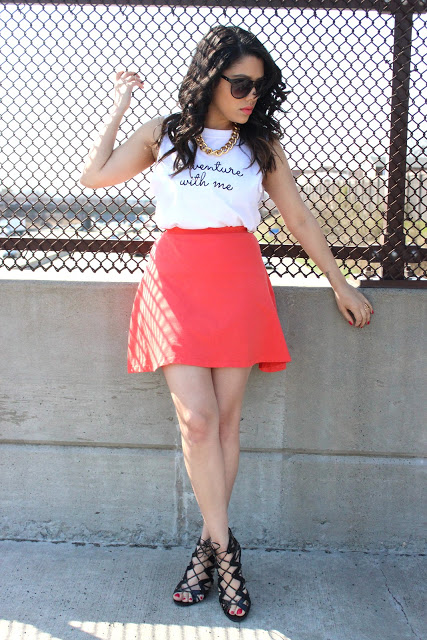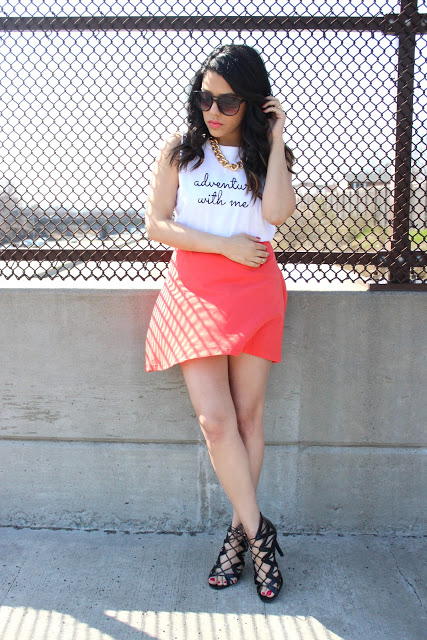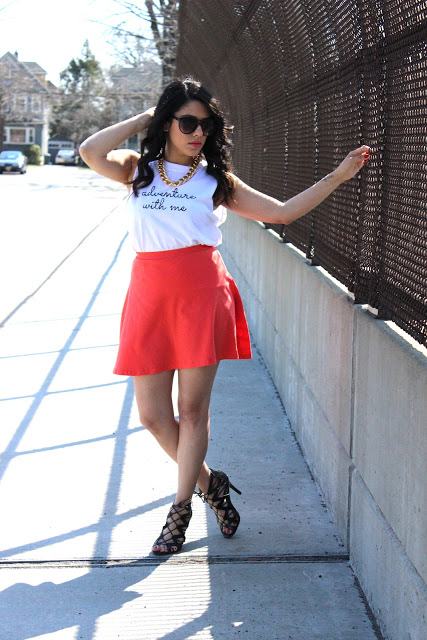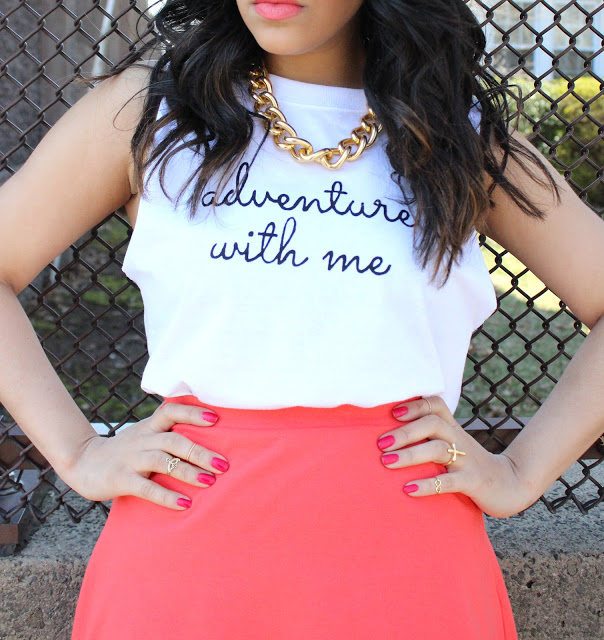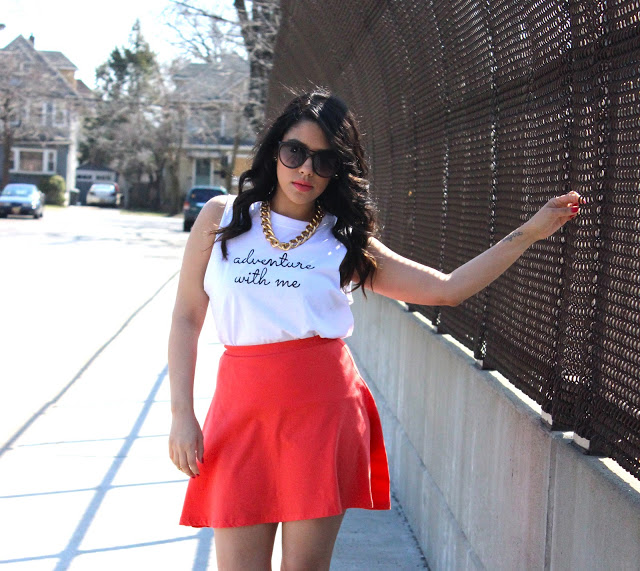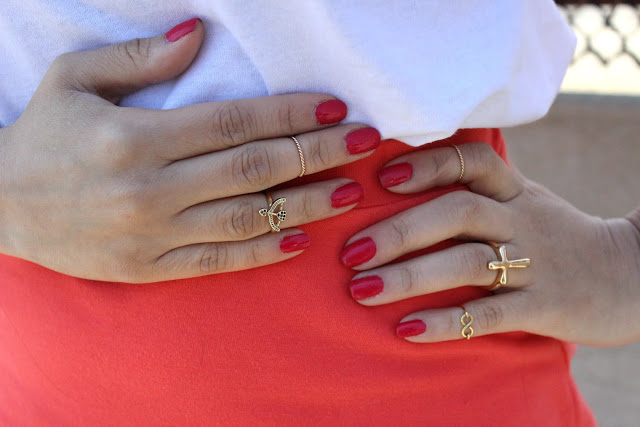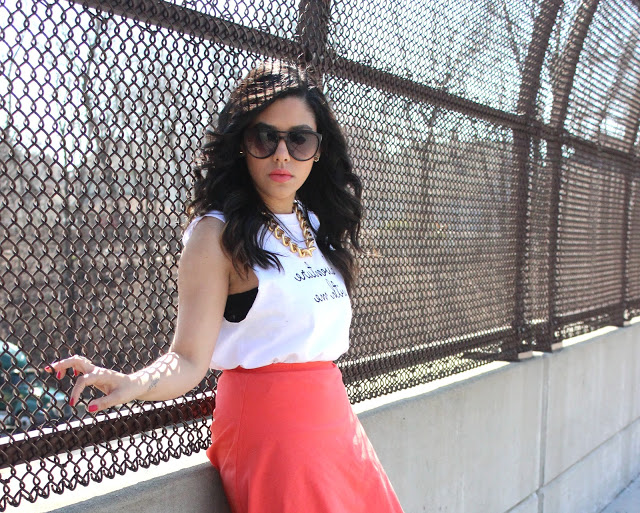 Lipstick: MAC Vegas Volt
I've mentioned before that I'm a free spirit in many ways.  I just want to travel and see the world so this "
Adventure With Me
" tee was a perfect fit.  It's one of those tops that can be styled in so many different ways this spring & summer.  It's
Furor Moda's
limited edition tee so make sure to get yours!  I decided to pair it with this orange skater skirt to give it more of a girly vibe but to edge it up a bit I put on this chunky chain necklace.  The sides are cut kind of low so I'm wearing a black bandeau underneath. I've been so anxious to wear these Prabal Gurung shoes again since Miami and I really love how they complete this look.  I took these pics right above the high way trying to go with the whole theme of getting away!
The first 3 months of 2013 have truly been amazing to me.  I woke up to such a beautiful day and made sure to count my blessings.  Sometimes you have to cleanse your soul.  Make positive changes and get rid of any negativity around you.  Stay focused on what's important.  Anything is possible in life when you truly believe in yourself.  Have an amazing weekend and I hope you have some fun adventures!
<3