Took these pics at LACMA (Los Angeles County Museum Of Art) before going to dinner at my favorite sushi spot in LA, Katsuya.  I remember seeing this in the movie No Strings Attached and always wanted to come and check it out for myself.  Because of the lighting, it was actually a little more difficult to shoot here than I expected but I just love all the light fixtures.  It makes a really cool background.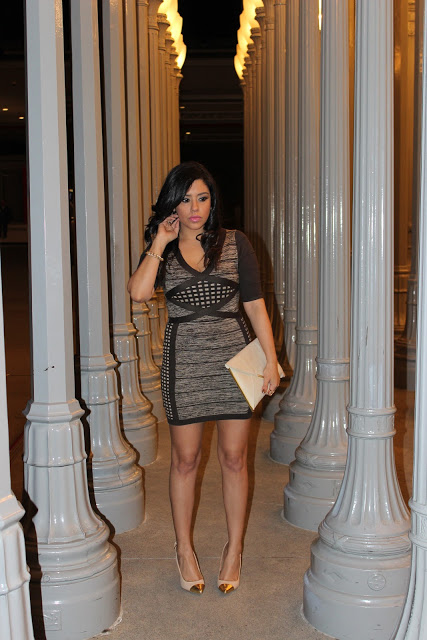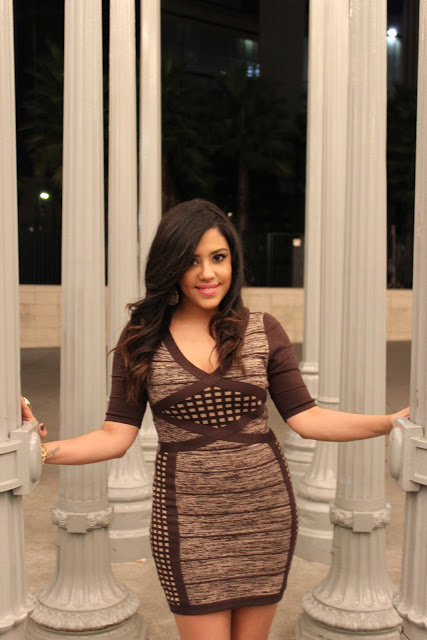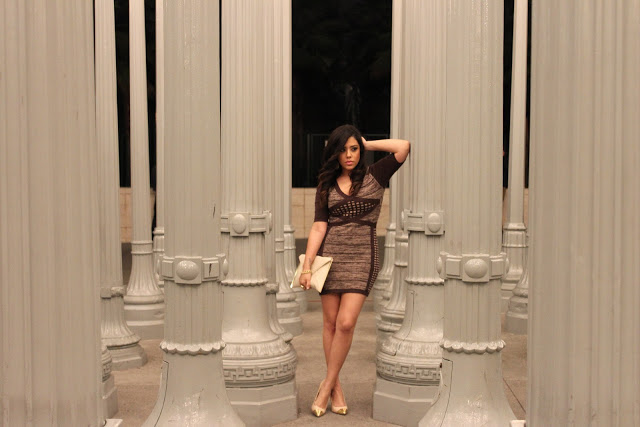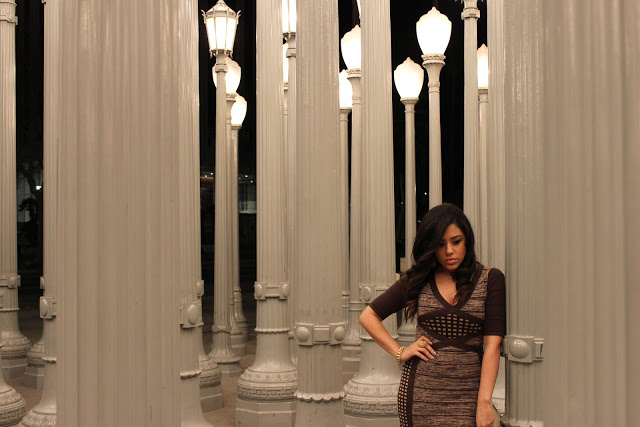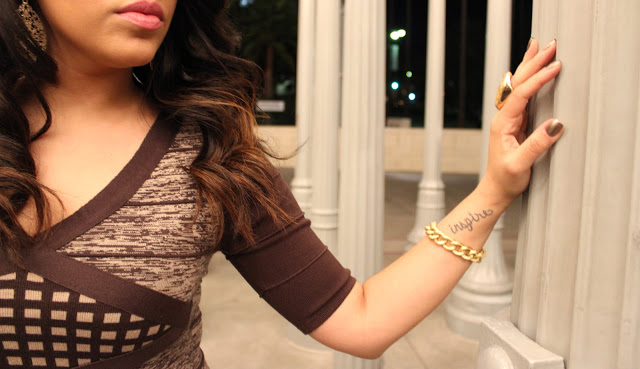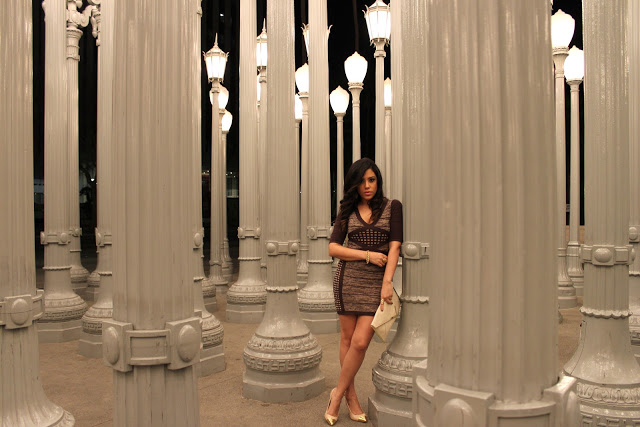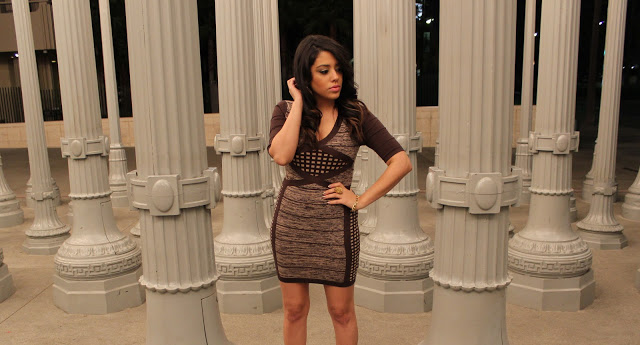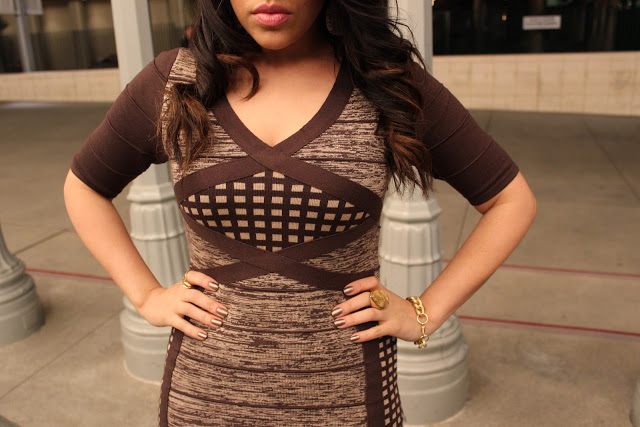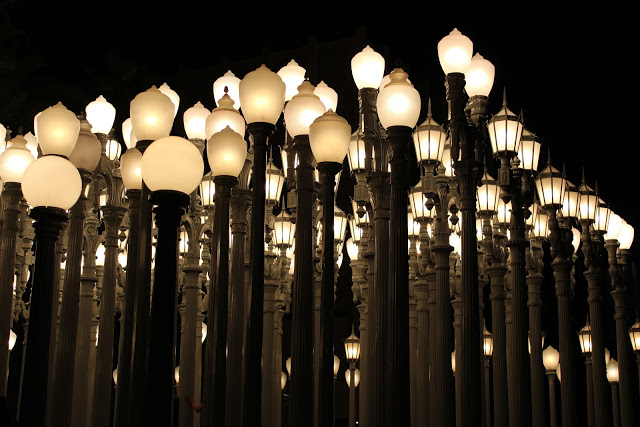 Dress: C/O
FurorModa
/ Shoes: Forever21/ Clutch: Asos
Furor Moda
sent me some great goodies for my trip, including this olive printed body con dress.  I really like the design and details, plus, it fit like a glove!  I was so excited when I found these gold cap toe heels at Forever21, but to be completely honest they are NOT comfortable.  After dinner we went to this lounge in Hollywood and I literally felt like all my toes were breaking lol. But like they say, pain is beauty right? I really like how they look with this dress though because they really pop.
 I am trying to do as many outfit posts as possible while I am here.  So many people said it was going to be freezing so I packed a bunch of sweaters but the weather has been absolutely GORG in the 70s and even low 80s! Just my luck lol. On Friday I shot a lookbook with Shop Excess Baggage so I cannot wait to show you all the pics when I get them!! Just a couple of more days left on this trip, so I will share as much as I can.
Voting ends on Tuesday! And if I win, the next round begins! Keep
VOTING
!
<3