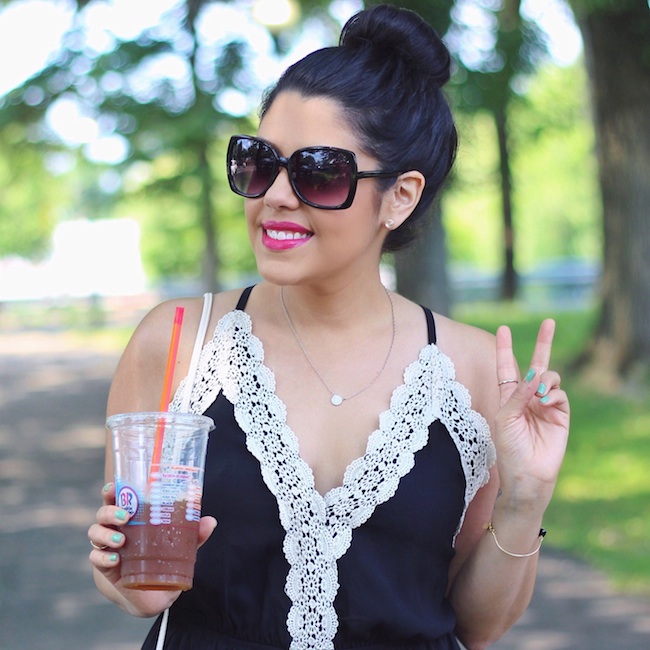 90 degree weather calls for backless rompers, iced coffee and a baby bun. I got a little excited that I could finally put my hair up again. It felt amazing to have it up in this heat. It's still too short to use a hair donut, so I'm surprised I was even able to do this with just bobby pins! Not going to lie though. It definitely took a couple of tries to get it just right.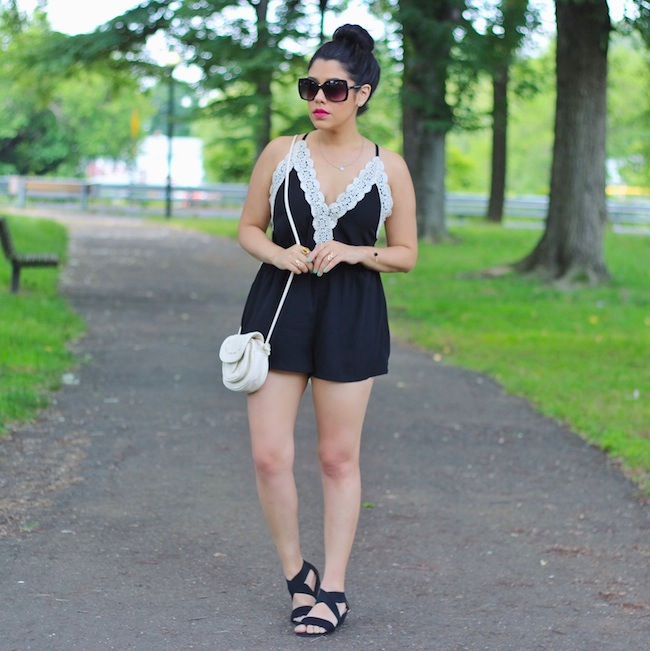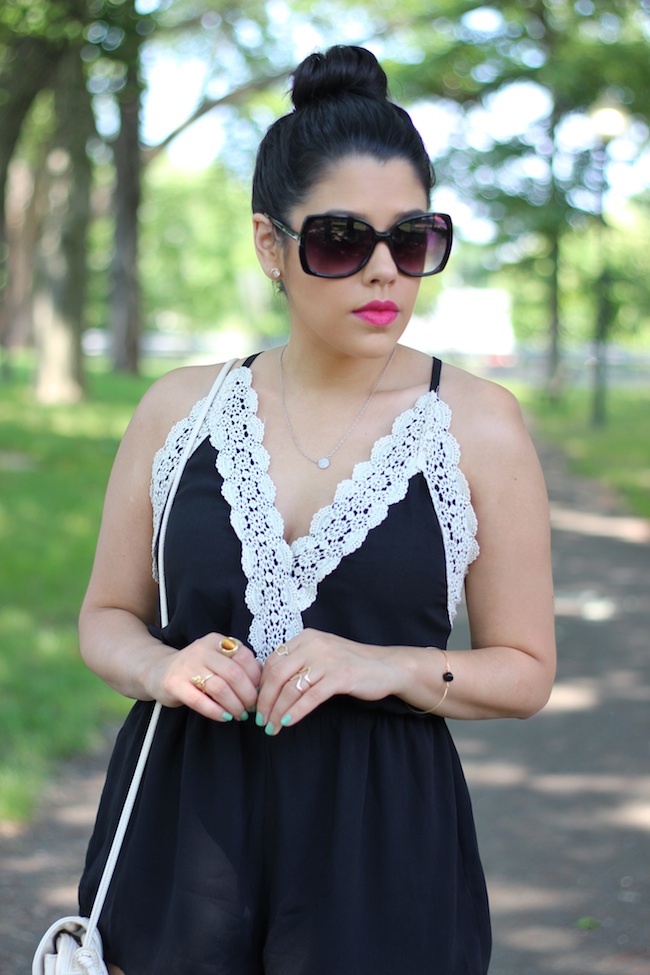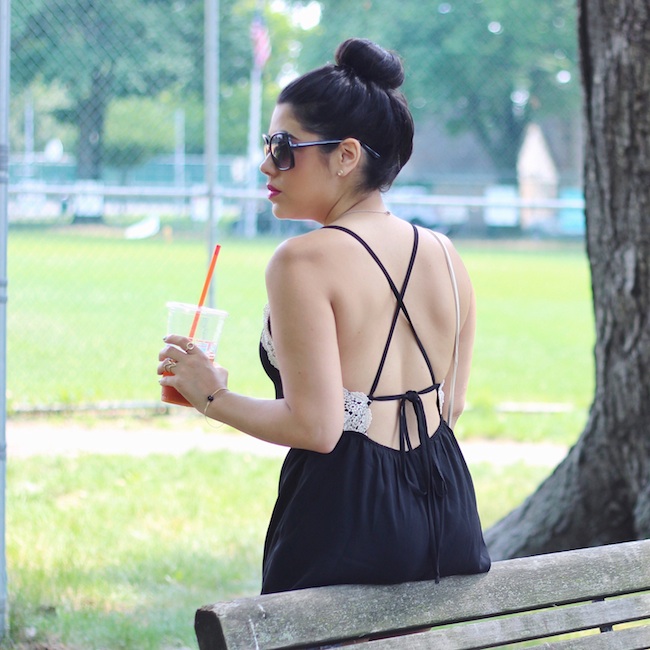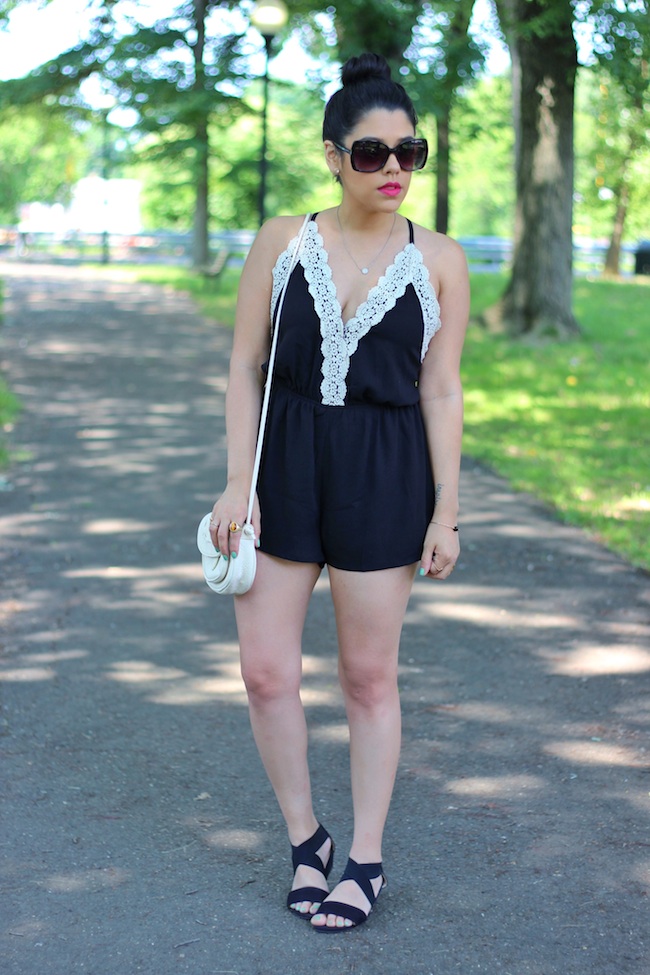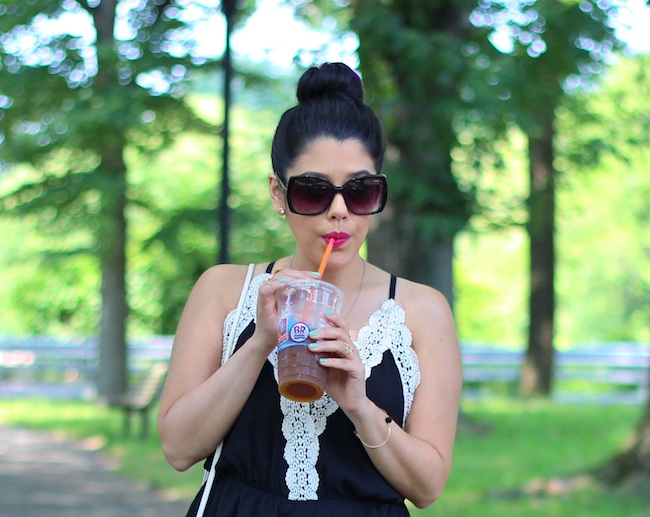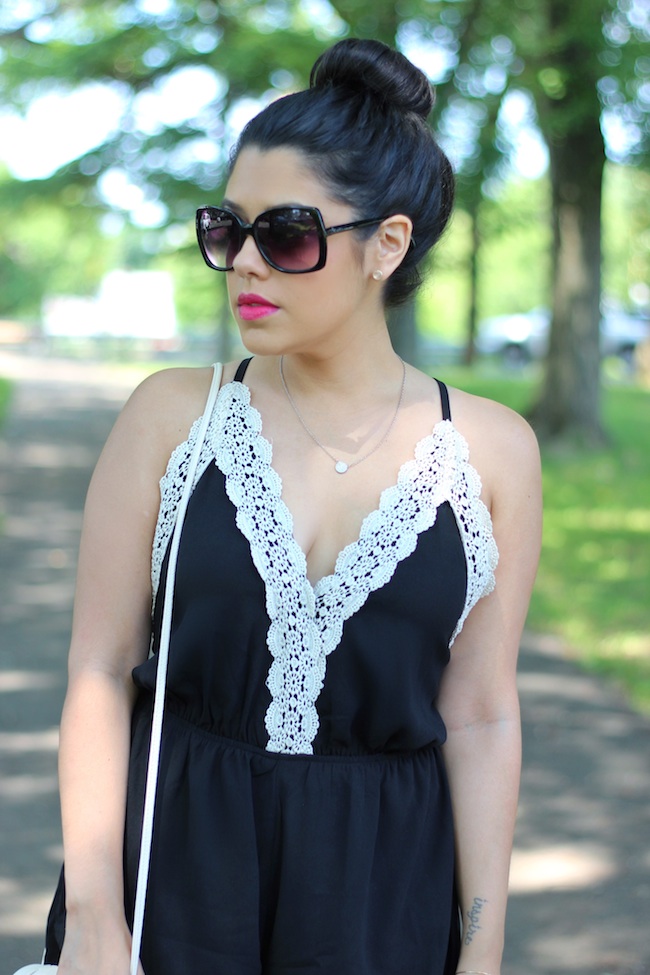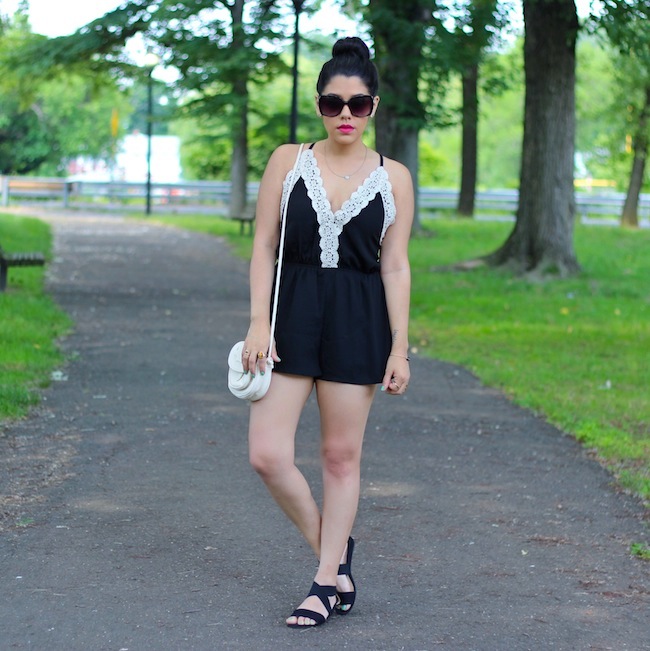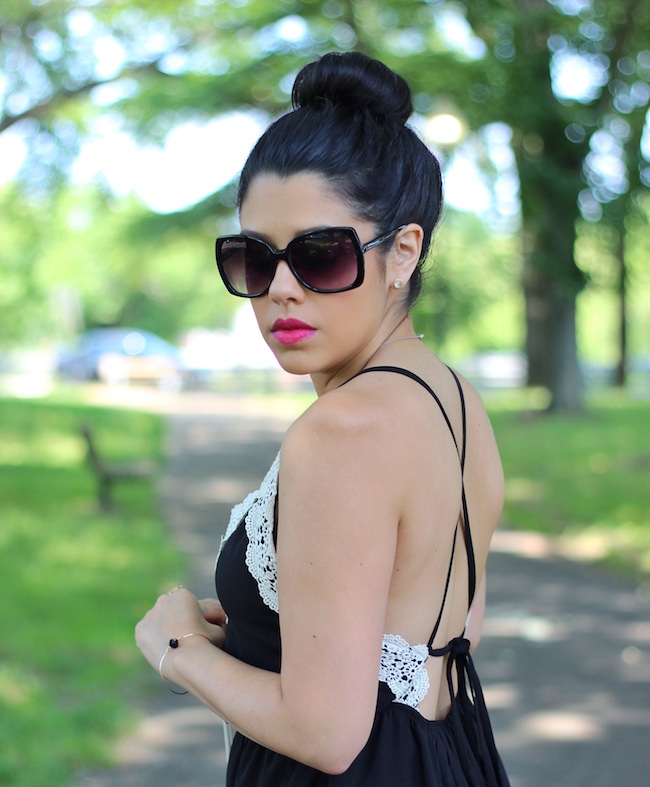 Outfit Details
Romper: Shop Priceless (similar version here) | Sandals: H&M (old, similar style)
Bag: Charlotte Russe (old, similar) | Earrings: RIMMA | Bracelet: Dafne Collections
I wore this on Sunday to simply enjoy the day and keep cool while doing so. I was fully embracing this backless romper, which you might have already seen on instagram if you follow me. I have to admit that I used to be a little self conscious when wearing things with an open back. I definitely needed to step outside of my comfort zone in order to get used to them. But now, I'm all about it, especially in this heat and humidity! Even though it's exposing skin, it's still not too much. Trust me, I am always making sure that everything is covered up where it should be. 😉
This romper is perfect for both daytime and night time activities. I decided to style it casually for the afternoon. It's such a simple piece, but the lace detailing definitely adds the perfect touch and dresses it up. As you already know, it's really all in the details. I didn't really have plans on Sunday, so I didn't feel like doing too much with this look. I just paired it with these criss cross sandals, a few accessories and this small white bag. It was the perfect ensemble for a day at the park while I indulged in my iced coffee addiction.
Happy Tuesday!