Happy Thursday loves. This week is flying by! Can't even believe that it's about to be February already. That means we are getting closer to spring!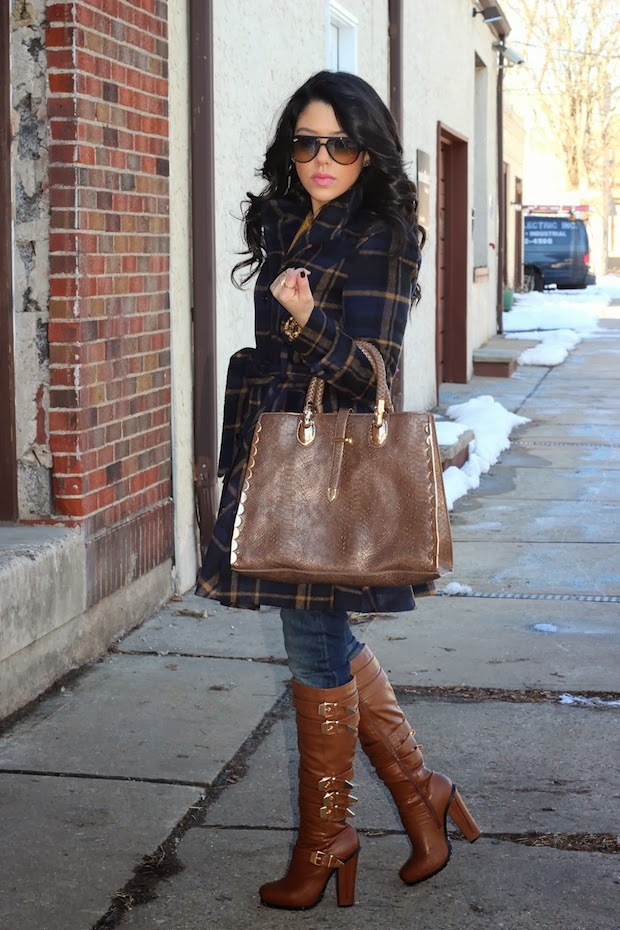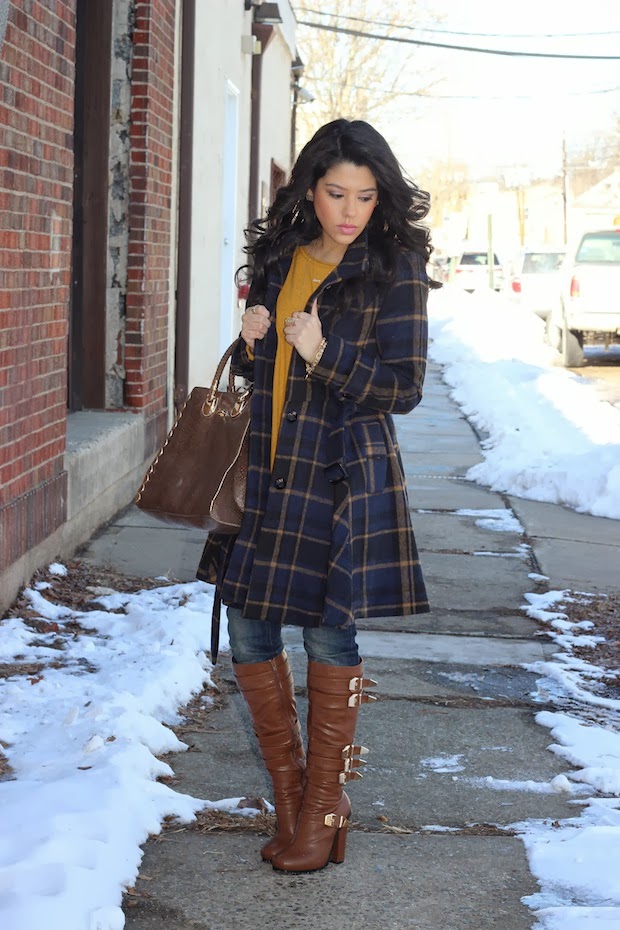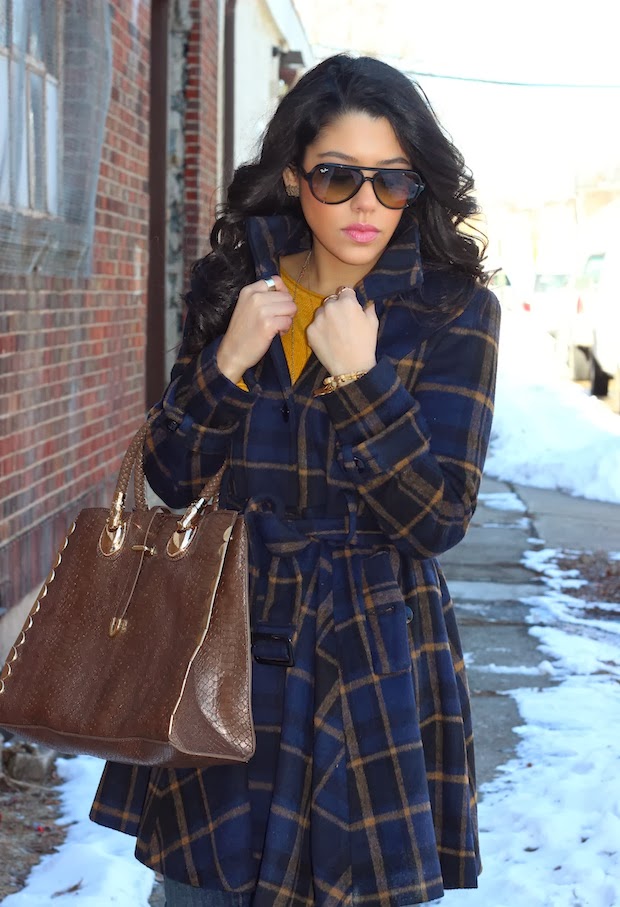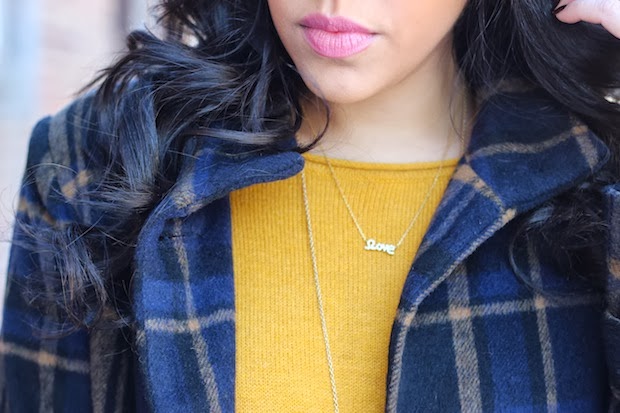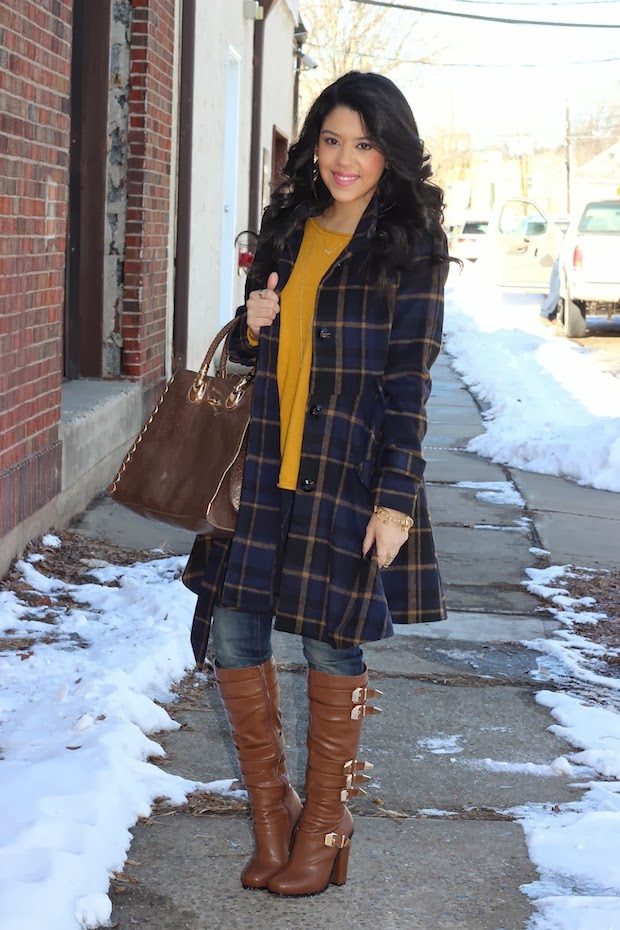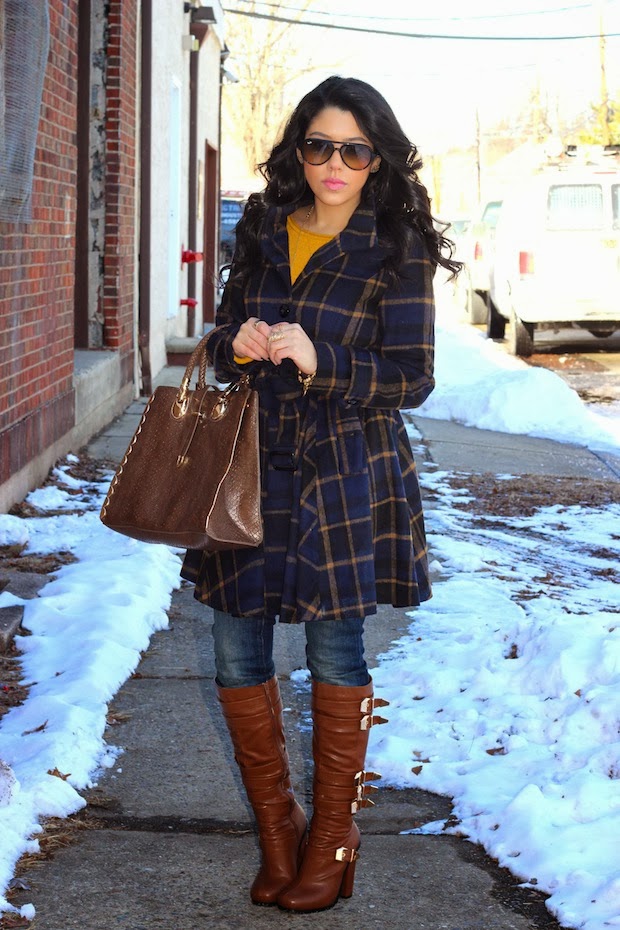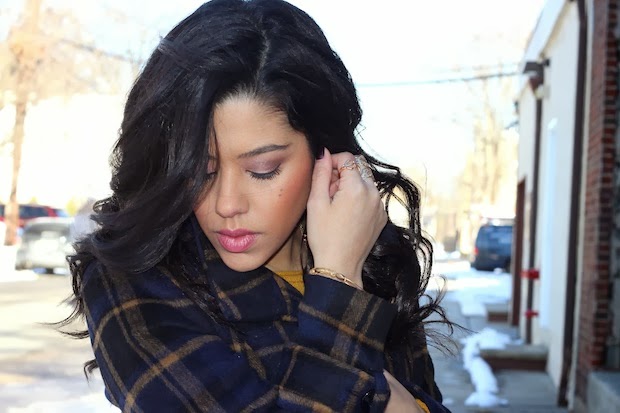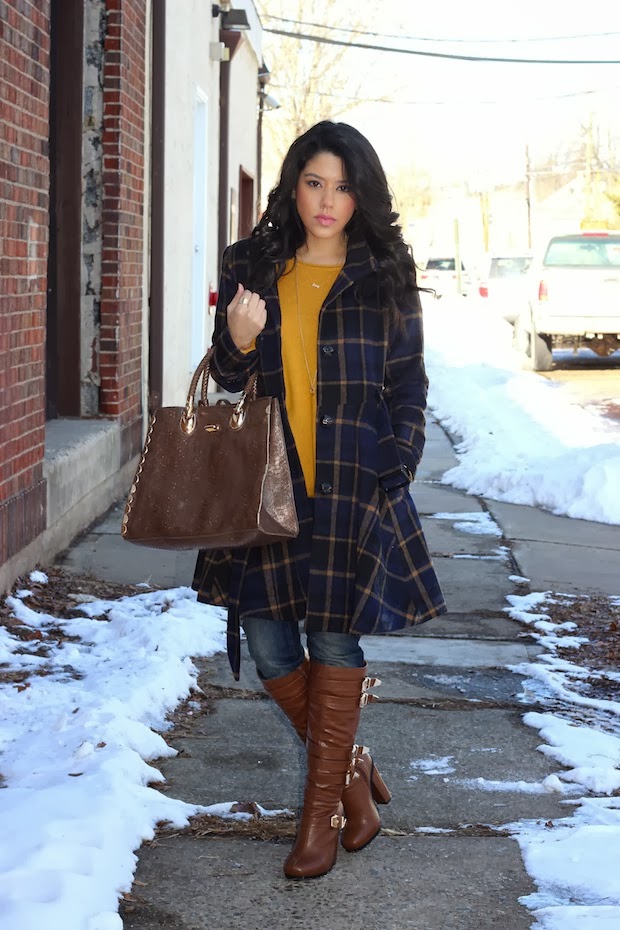 I wore this coat for the outside scenes when filming for the Lucky campaign. I love the plaid and this color combo is perfect for winter so I couldn't wait to do an outfit post with it. I am honestly so tired of shooting in coats and layers. I think I've had enough already lol This polar vortex is for the birds! As soon as the temperatures rise this weekend I am taking full advantage.
I wanted to bring out the tan/mustard shade in the print, so this sweater ended up being the perfect match. I wore it over the weekend too. I swear every time I buy something new I end up wearing it a bunch of times right away. And I had to bring out these buckle boots again! They really took this outfit up a notch (literally… I mean look at those heels ha!). I also added this metallic snake tote to the look which is such a great statement piece as well. Metallics and gold hardware are definitely my thing.
I've been trying out some new skincare products from Olay that I can't wait to blog about. It's only been a couple of days but my skin has been so smooth and I am already seeing improvements. I'm really looking forward to adding more beauty elements to the blog!
Have a great day loves!