Happy makeup Monday!  It's been awhile since I did a post on my monthly beauty favorites and there are so many new things that I have been trying out, so I wanted to share! When it comes to makeup and skincare, I use a mix of both Sephora and drugstore products.  It typically depends on the product as certain things I just have a personal preference.  Every few months or so, I like to switch things up and try out new ones.  Here are a few of my current faves!
Simple Skincare Micellar Cleansing Water
I am planning to do a skincare routine post soon, so this product will most likely be in that as well.  I have been using this for about a month now and it's become my new favorite cleanser.  It cleanses, hydrates the skin, removes makeup and it's super gentle.  I am always a little hesitant to try out new skincare products because I have had a few bad reactions in the past.  I saw that this one was made specifically for sensitive skin, so I was actually looking forward to testing it out.  The reason I like this so much is because I don't have to rinse anything off!  Sounds a little weird right?  If you try this then you will see why. It's perfect for traveling too!  I use this in the morning after I shower for an extra cleanse and at night before bed.  You simply apply a generous amount to a cotton pad, gently wipe on your face and that's it.  Again, no need to rinse!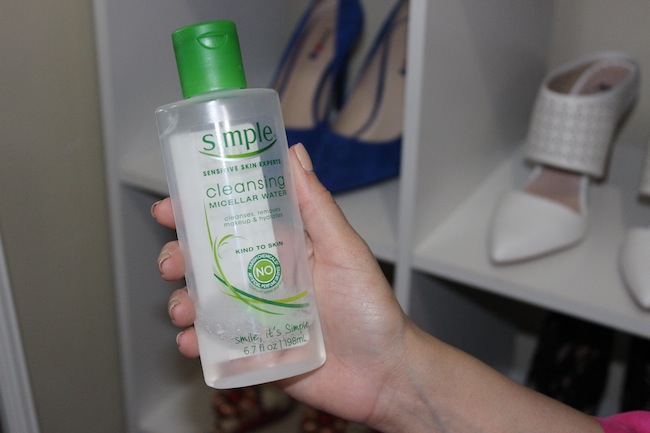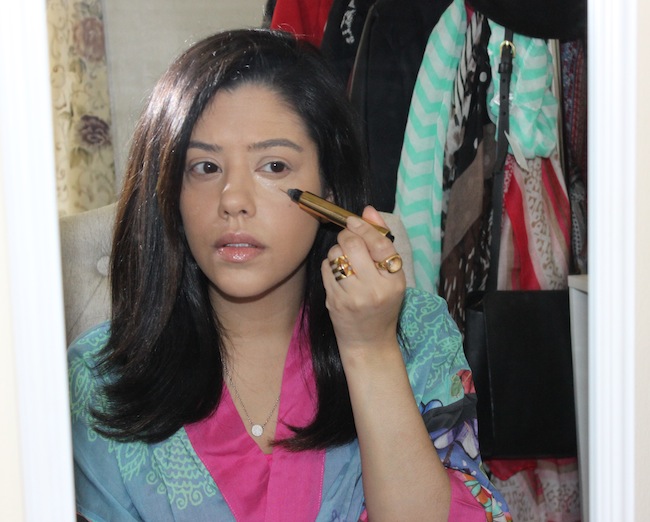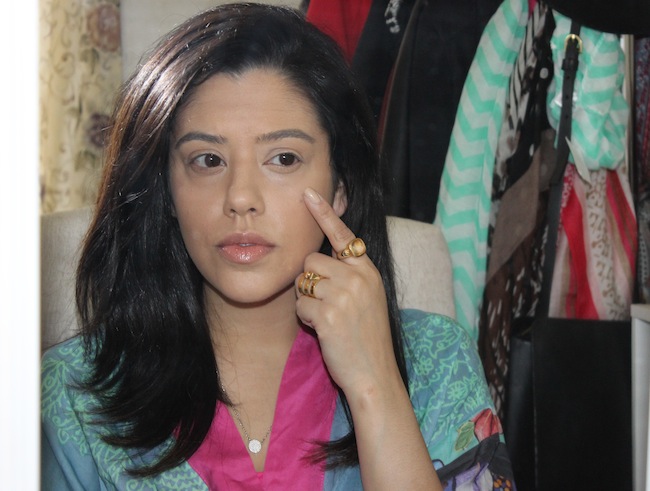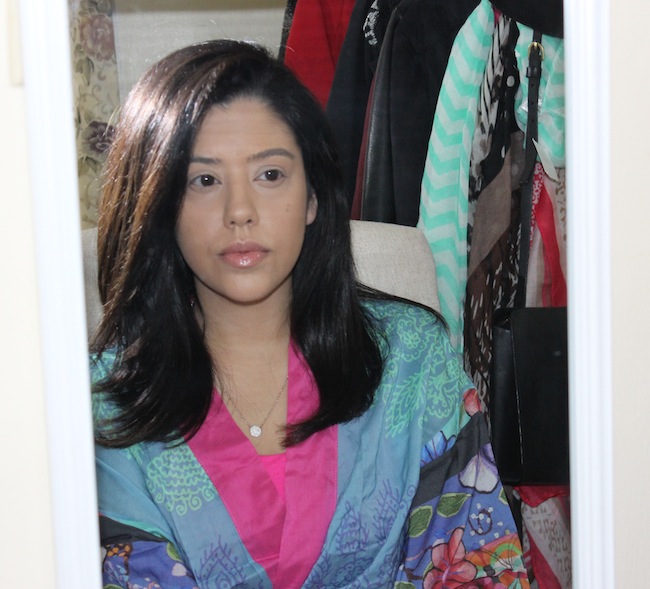 I have heard so many great things about this highlighter pen, (aka the gold magic stick) but it's $42 so I didn't want to get it unless it was really going to work some magic on me.  I went to Sephora a couple of times and was literally stalking the YSL section like a creeper.  I would pick up the highlighter, contemplate, put it down and walk out.  I literally did this about 3 different times.  Finally, I decided to just get it and when the girl there told me that I could always return it, even after opening it up and trying it, I was sold.  I came home right away and put this on and instantly saw a difference in my face.  I have only been using this for a little over a week and I seriously love it.  It's pricey, but for me it's worth it.  I was previously using a great one from Physician's Formula, but haven't been able to find it again anywhere.  However, I have to say that for me, the YSL works much better!  I apply this underneath my eyes after my foundation and concealer and use my fingers to blend.   I know that you can also use this when contouring too, but as of right now I have really only been using it underneath my eyes.  Bye bye to those designer bags! [The above photos show the highlight under just the right eye and then both eyes]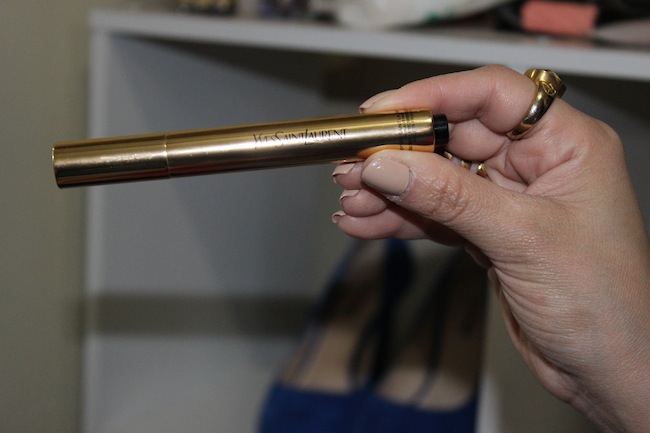 Anastasia Beverly Hills Contour Kit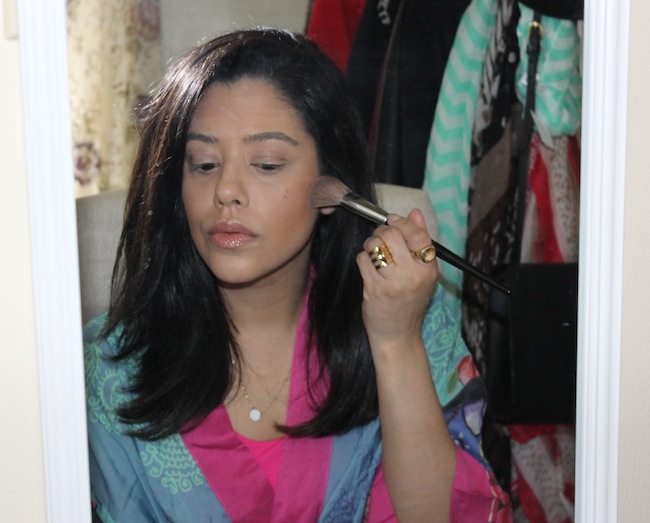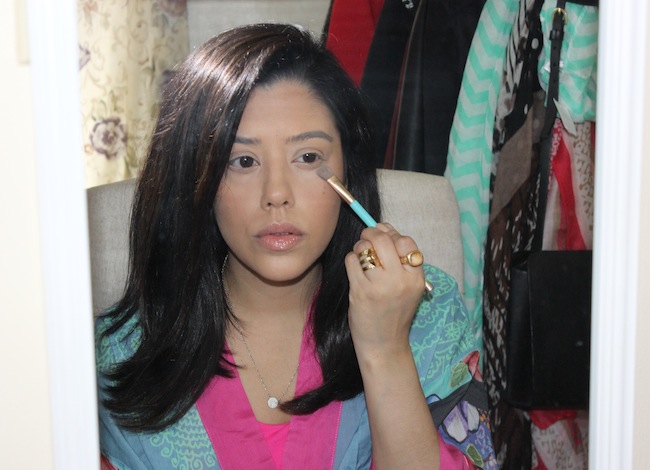 When I went to AC for my friend's bachelorette last month, she contoured my face with this kit and I loved it so much.  It just made my cheekbones more defined and helped make me look more awake.  Although I have no clue about contouring, I went and bought it anyway.  I have been playing around with it and honestly just doing my own thing and so far so good!  The purpose of me getting this wasn't to do a drastic contour, but just to add a little more color & highlight to my face.  I noticed sometimes in my photos that I look a little pale, even when I have makeup on.  So far this has been helping me with that.  I should probably watch a contour video at some point though. 🙂  When I get better at this, I will share a post!  I also got the Sephora contour brush #49.  I don't use this for the highlight underneath my eyes though.  For that, I use a smaller brush.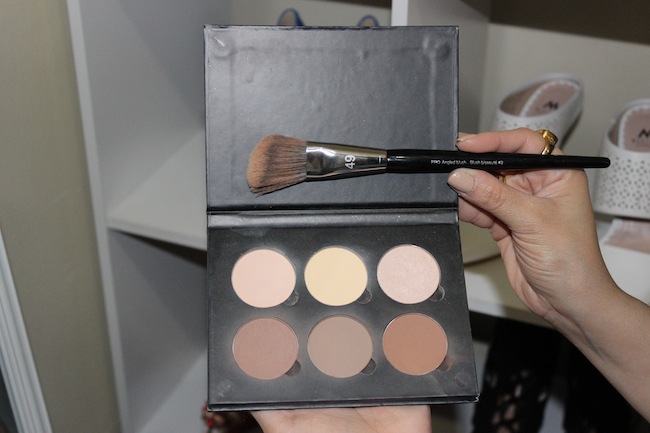 Urban Decay UltraViolet Edge Primer Potion "Enigma"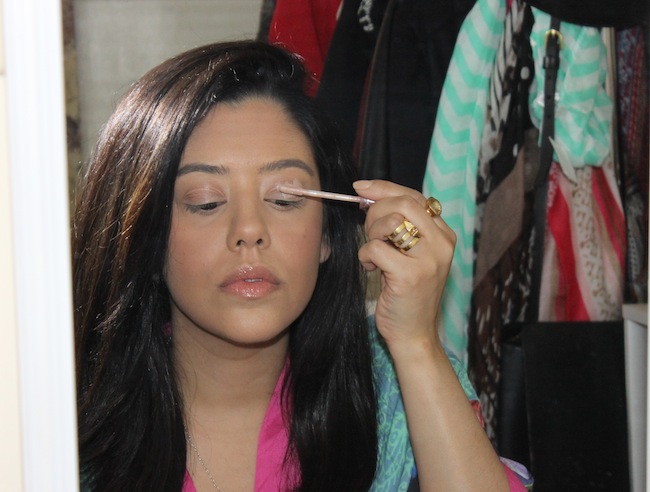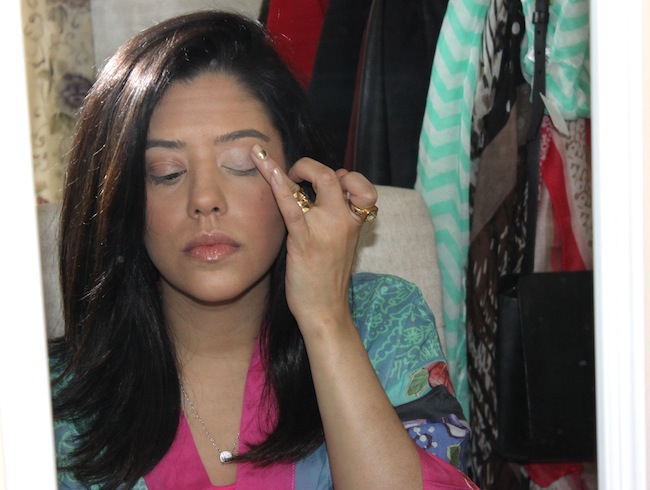 I've been using Urban Decay's eyeshadow primer for about 2 years now and it's definitely been my favorite one.  I highly recommend it if you are looking for a primer.  They recently came out with their eye primer potion in Enigma, a limited-edition neutral matte shade.  The great thing about this one is that 100% of proceeds from your purchase will go to The UltraViolet Edge, their global initiative to empower women.  That's pretty amazing.  I love brands that do things for a great cause.  When using the primer, I just apply some on before my eyeshadow and it's definitely helped to make my shadow last a lot longer!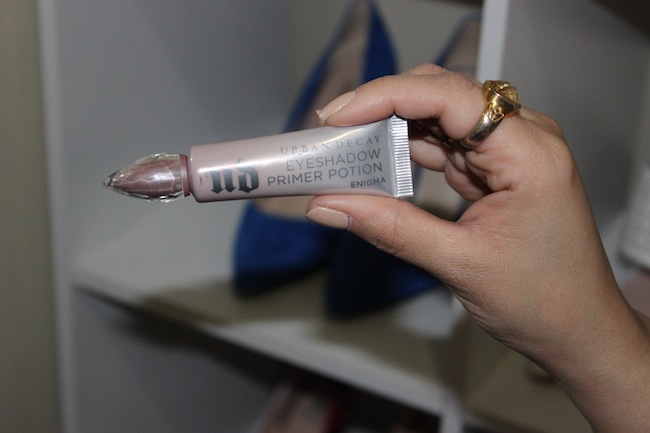 I've never stuck with one brand of mascara.  It's the only product that I have probably tried in every brand you can think of.  I was introduced to the roller lash at a Benefit event and once I tried it, I just knew that it was going to be my new favorite one. I just recently purchased another one of these.  This one has a Hook -n- Roll brush that is designed to catch, lift and curl.  I have not worn lashes in forever. (well, just for my friend's wedding)  I used to wear them all the time, but I noticed how much they were affecting my real ones.  I love mascara that lengthens and adds volume without clumping or being difficult to take off.  This one is worth trying out!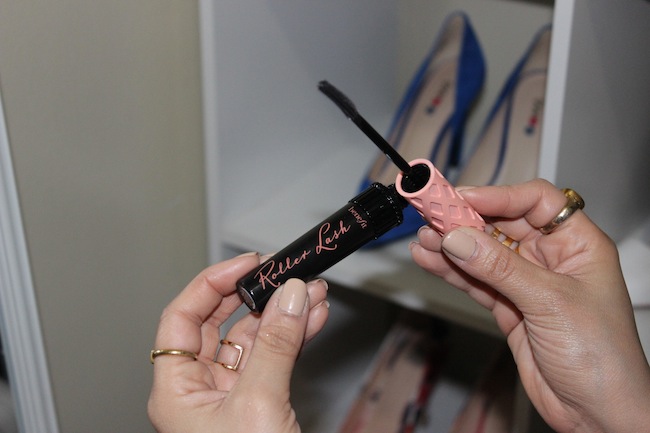 I've always been hesitant to do makeup tutorials and posts because I am no makeup expert!  I just do things my own way, and play around with my products to see what works best. Hopefully, this was helpful to you though and possibly introduced you to some new beauty products.  I am really trying to step up my beauty game and do many more of these.  I'm trying my best to make these posts better and better.  If you have anything that you would like to see, please let me know!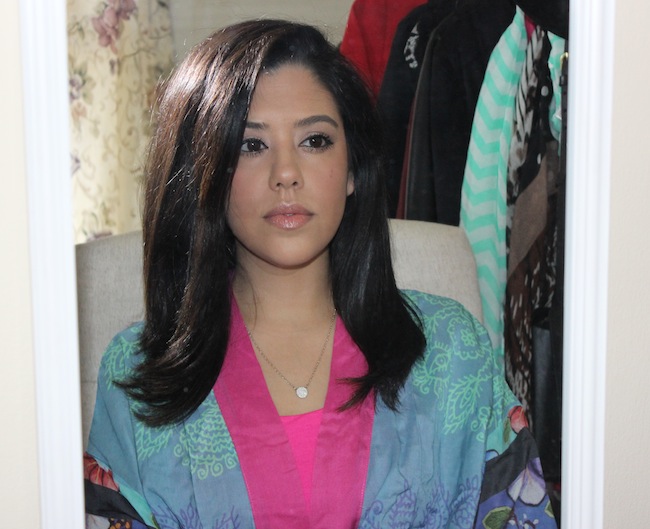 As always, thanks so much for taking the time to come to my blog and read what I write.  Hope you all have an amazing day and start to the new week! <3