It's all about the layers, even when it comes to accessories.  More than ever, I have been seeing both women & men with multiple bracelets on their arms and mixing different colors & types together (leather, beads, cuffs, bangles, etc.)  But my favorite is to layer bracelets with watches on the same arm.
This summer I bought my first Michael Kors watch.  It's big faced, unisex, & makes a statement.  As I mentioned in a previous post, I'm really drawn to men inspired pieces. I recently got this black & silver double wrap & black belt wrap around bracelet. I paired them with my MK watch & here you have it:
MY ARM CANDY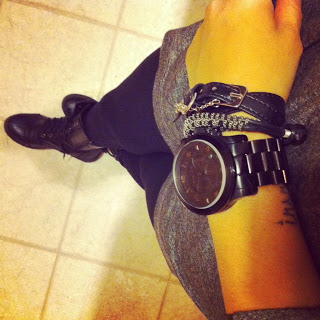 I love how it draws so much attention to my wrist.  I'm on the look out for more bracelets.  Accessories can make your entire outfit!  Here are some bracelets on current trend that I love.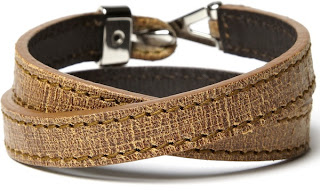 YVES SAINT LAURENT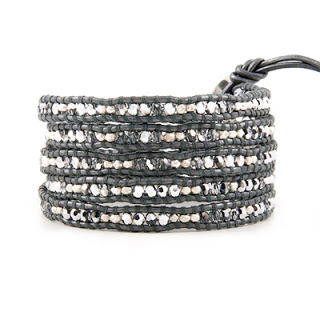 CHAN LUU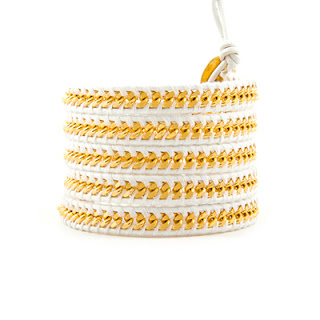 CHAN LUU
CARA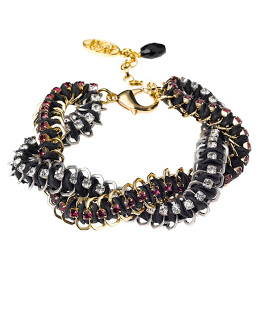 CARA
TORY BURCH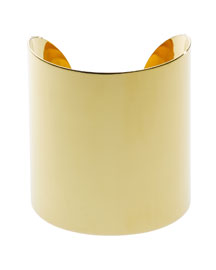 MICHAEL KORS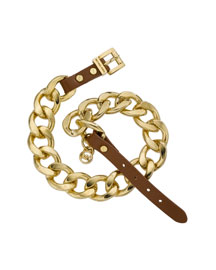 MICHAEL KORS
I think all of the Chan Luu leather wraps are amazing.  Some of them are made with Swarovski crystals & pearls. They run anywhere from $115-$325.  I have these on my wish list! As you can see I have a slight obsession with wrap arounds! What's on your wrist? 🙂
xx NATY.