.. Will you call my name?
Saw the Breakfast Club the other day and have that song stuck in my head! I thought it kind of went with today's look 🙂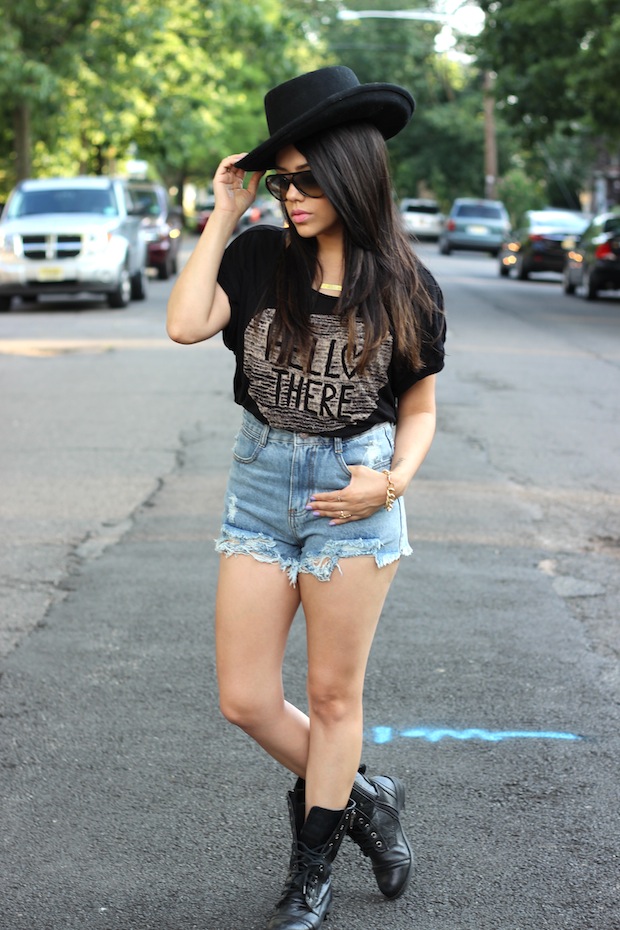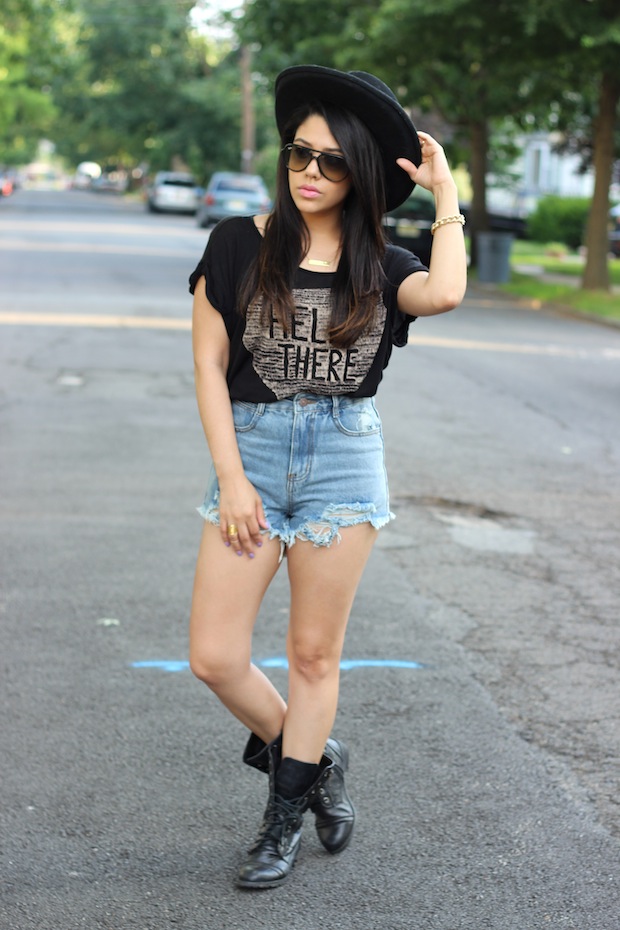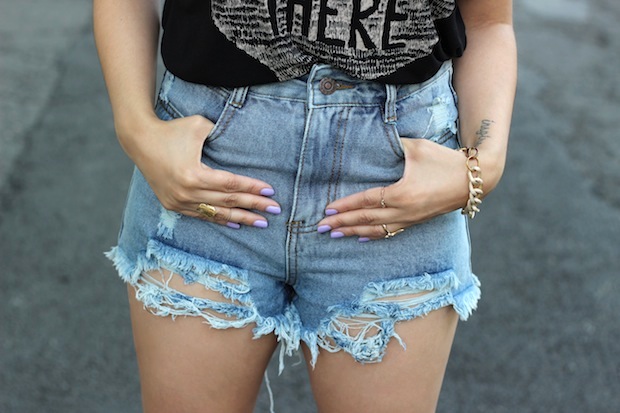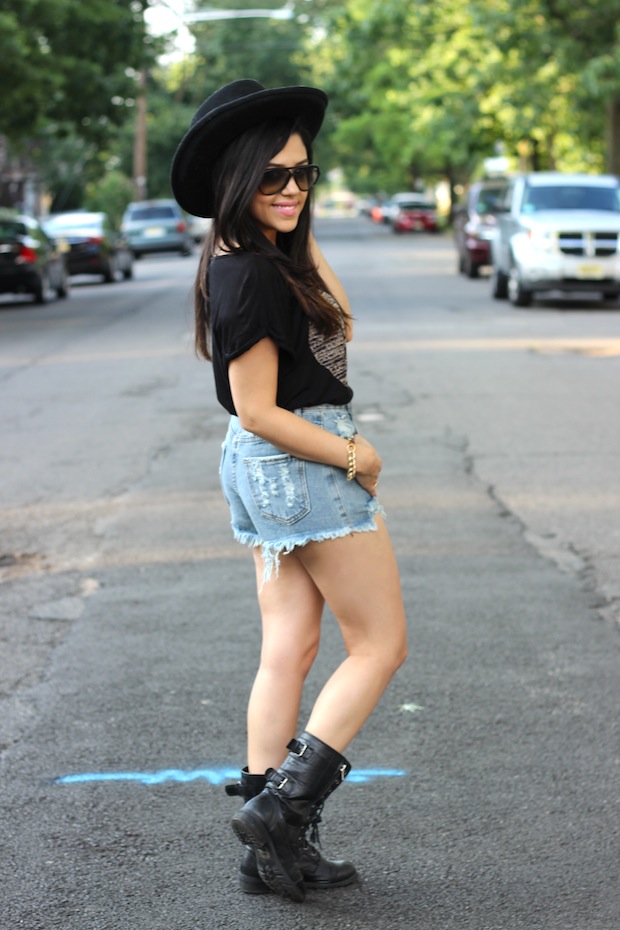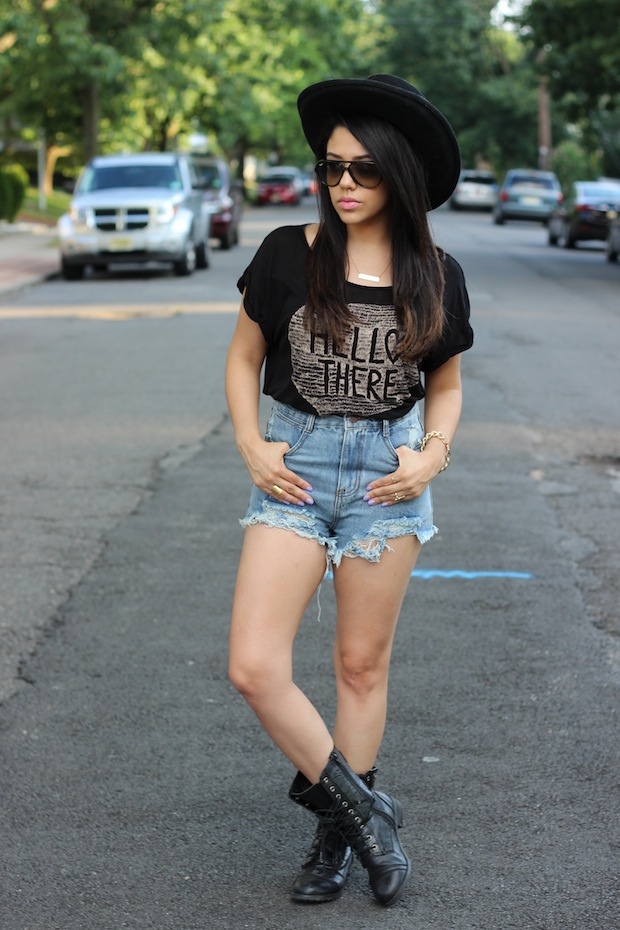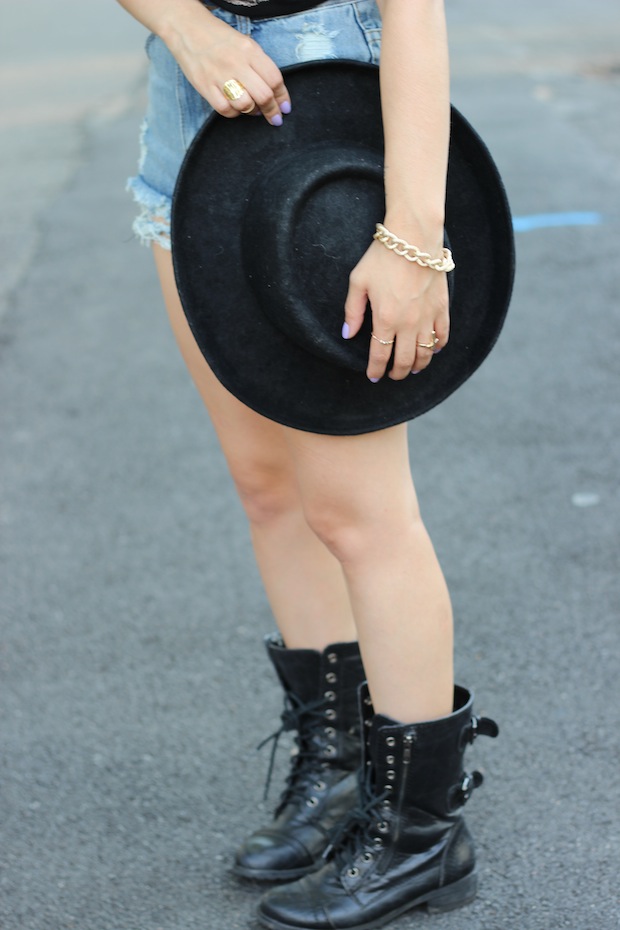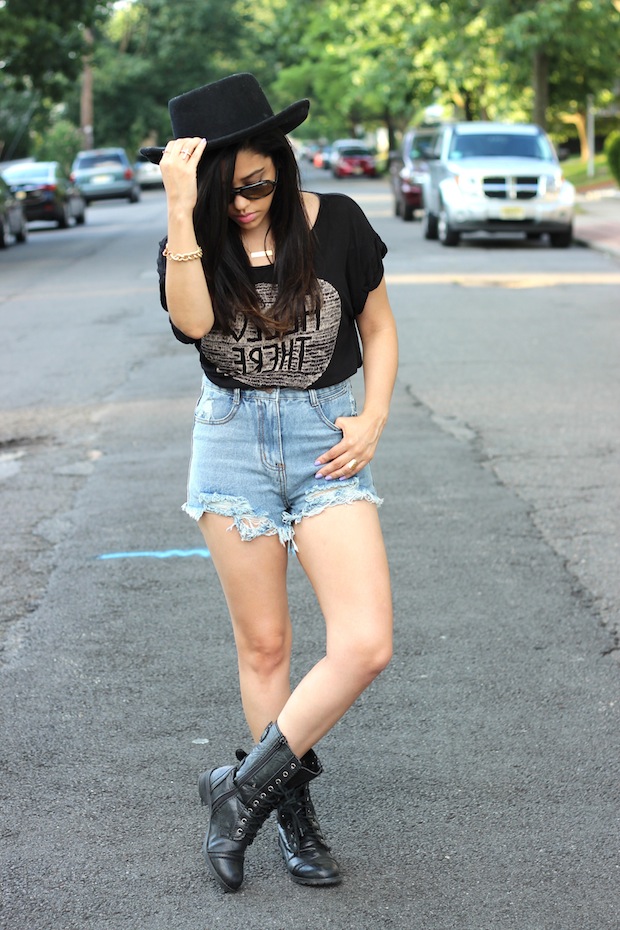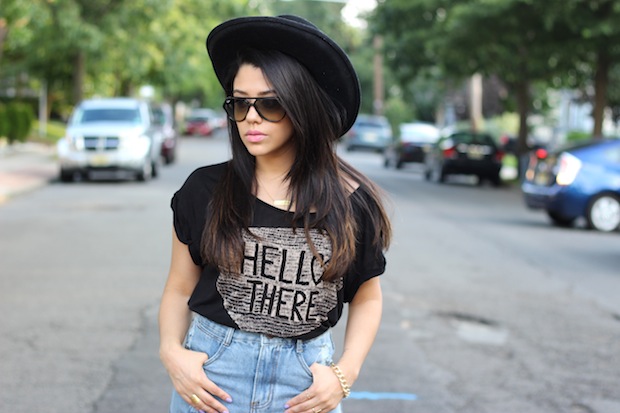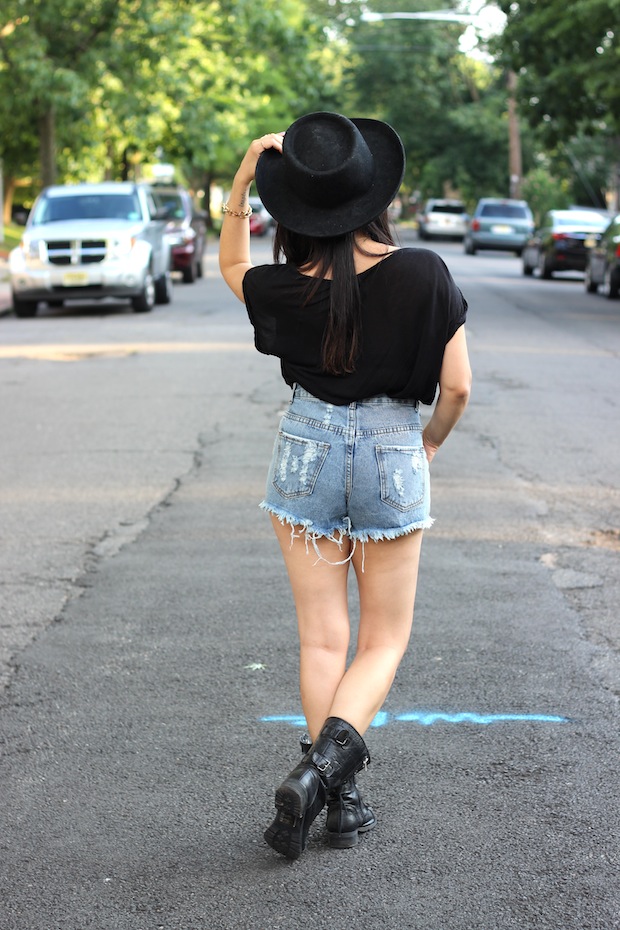 I have to admit that I felt a little badass (and a little country haha) in this outfit. It's super edgy and a little different from what I usually wear. I've been wanting to wear combat boots with shorts for awhile and now that I had all the right pieces, it was time. These boots are actually a couple of years old but I will never part with them. It's always fun to switch things up and try new things, at least that's how I feel when it comes to fashion. I literally have been looking everywhere for the perfect pair of high waisted denim shorts so I am completely obsessed with these vintage style ones. The fit is amazing and I love the unique rips. I guarantee these will be appearing more on my blog this summer because they're such a great staple piece for me. I really prefer high waisted pieces over low rise!
I've always had a thing for graphic tees but over the past year or so I have grown to love them even more. There's really so many different ways that you can wear them, either dressed up or down, and I am all for versatility and a little edginess. I have my eye on a couple of different ones right now that I am hoping to add to my wardrobe soon. I really love the selection of graphic tees at Garage. The "never stop believing" one has my name all over it!
Happy weekend!
XO
Shop The Look