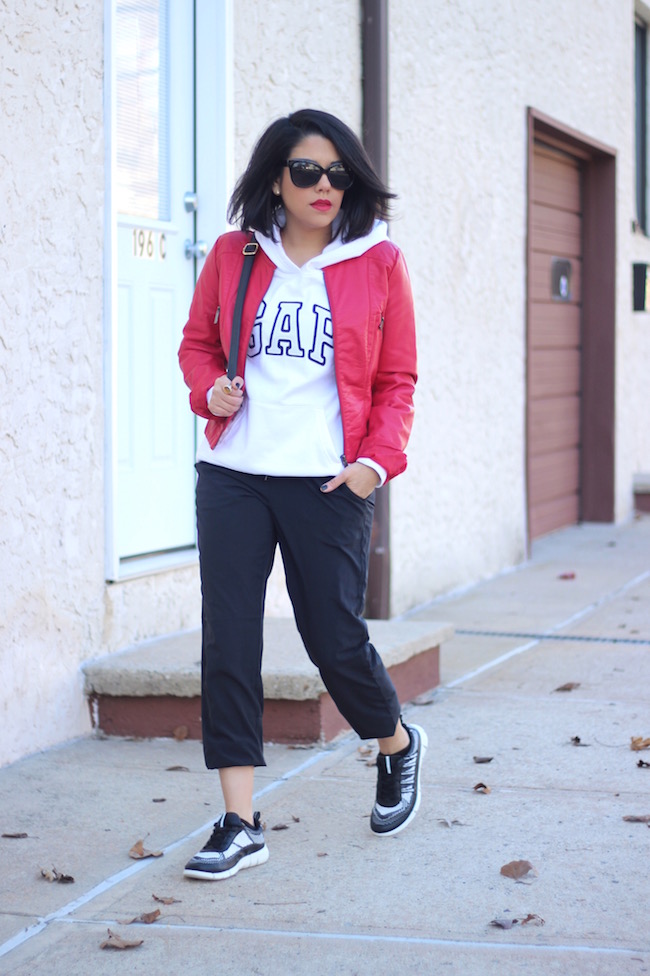 I ditched the heels and dressier threads for a much
more casual and comfortable look today! Athleisure wear has become such a big
fashion trend recently and I'm definitely a fan. I was so happy to team up with
Gap Factory
to style a few of their pieces and give this trend my own little spin.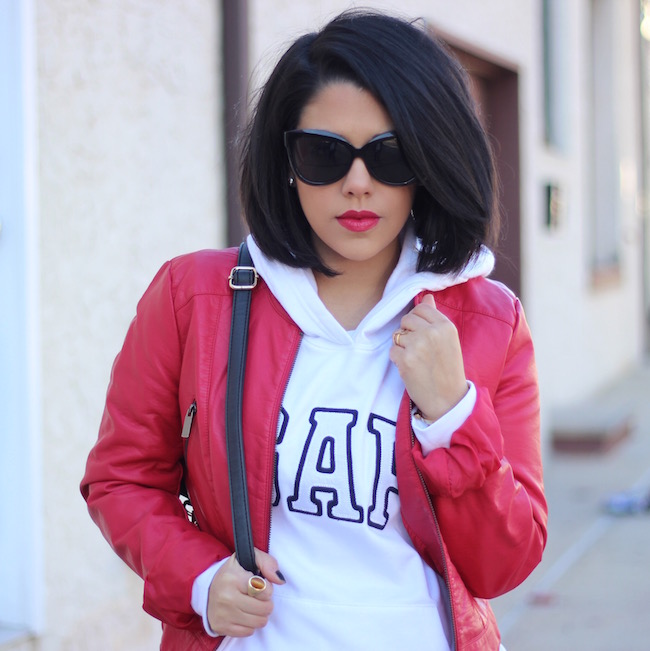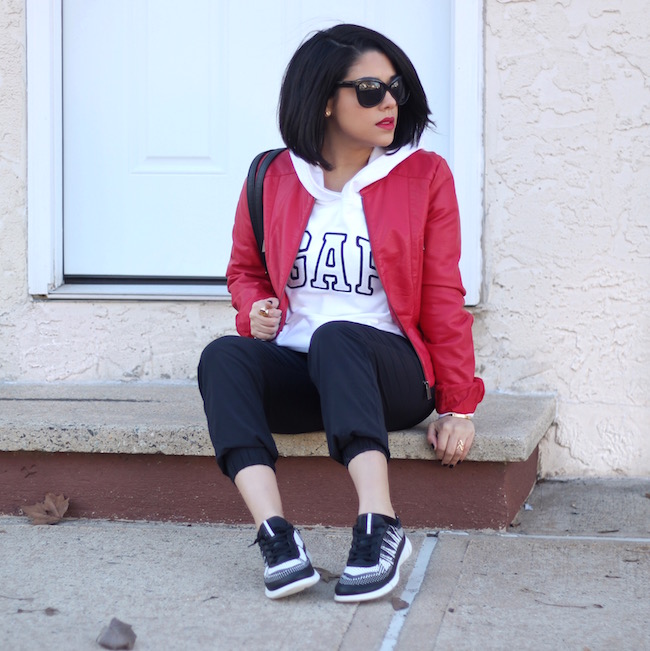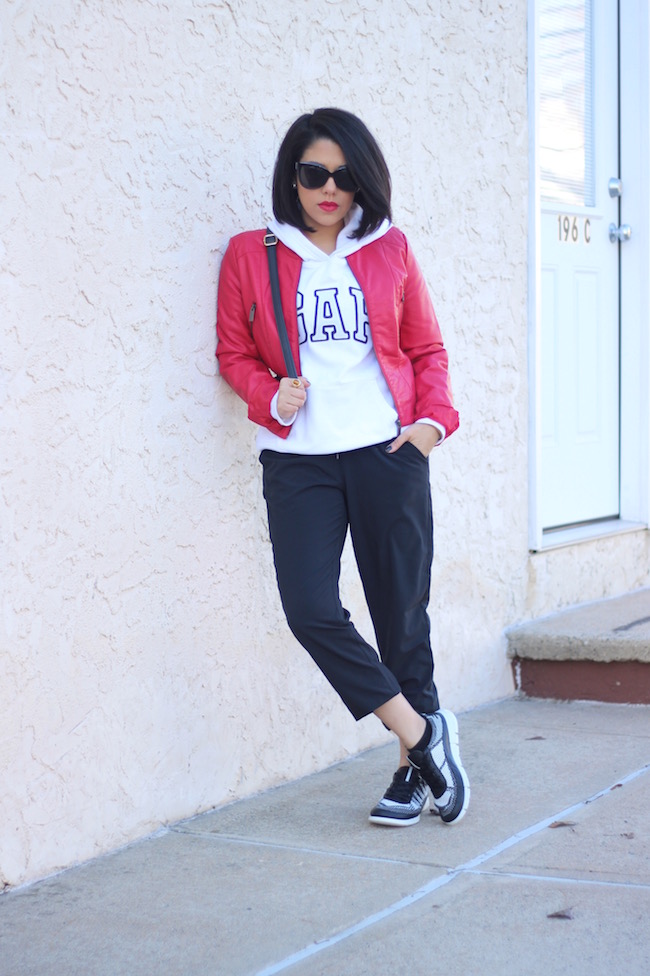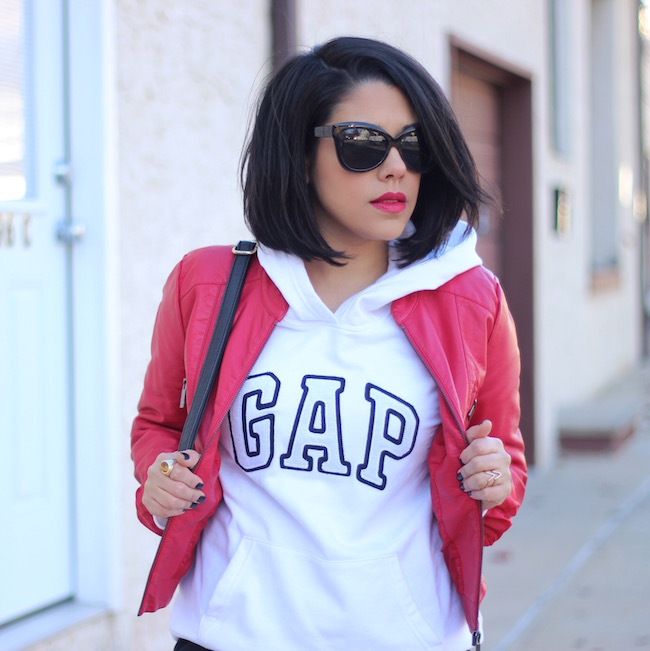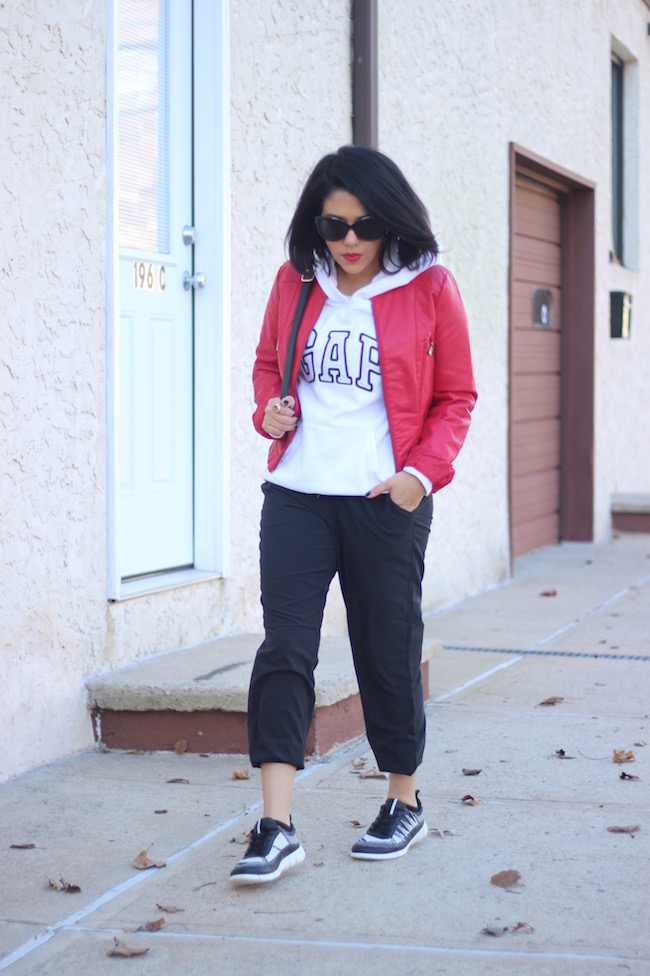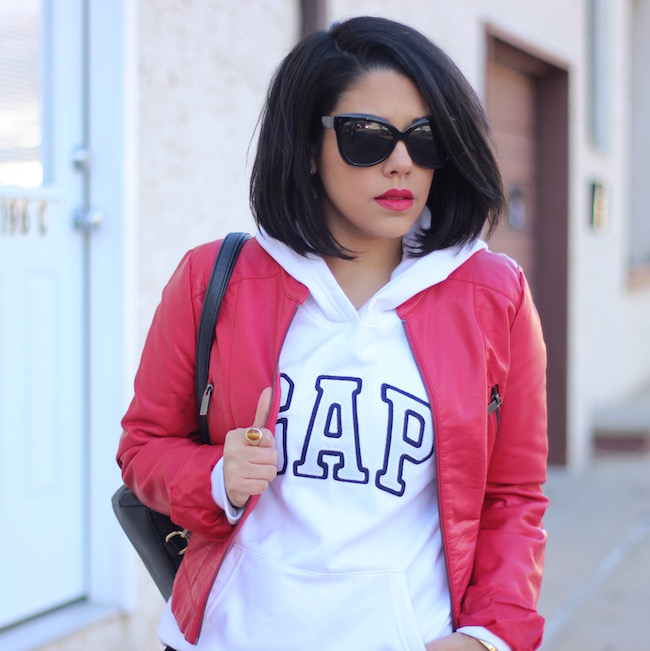 What I'm Wearing
When I'm out and about running errands or meeting up
with a friend for coffee, comfort is key.
The great thing about athleisure wear is that you don't have to
sacrifice style to be comfortable. In
fact, I am noticing more and more lately that casual and relaxed looks are
becoming just as popular as the dressy ones.
Plus, pieces like these
Gap Factory joggers
are the perfect way to transition from your workout to the store or
café. They're super easy to style and if
you wanted to, you could easily dress them up a bit more. I am
all for versatility. Since it's
literally hoodie season, I wanted to show how a sweatshirt, even one with a
logo, could be a stylish piece for one of your outfits too. Gone are the days when sweatshirts are only
viewed as something you wear to the gym or to bed. I've got on a long sleeve white shirt
underneath and then I added in a red faux leather jacket for a pop of color and
extra layering. This outfit was so
comfy!
I love how
Gap Factory
has both trendy and staple items without causing you to break the bank. Make sure to check them out on your next
shopping trip! I think you'll be
pleasantly surprised. 🙂
Thanks for checking out today's post!
Disclosure: This post was sponsored by Gap Factory. All opinions are my own and this was not edited by any third parties. Thanks for supporting the brands that support A Love Affair With Fashion!