Happy hump day loves!  I just wanted to start off this post by letting you know that after thinking about it a lot and getting some requests, I am going to start blogging more about hair and beauty!  I will make sure to do at least one post each week.  I've done so many tutorials and videos on youtube so I think it's time to bring it to the blog too!
Ok, now on to today's look..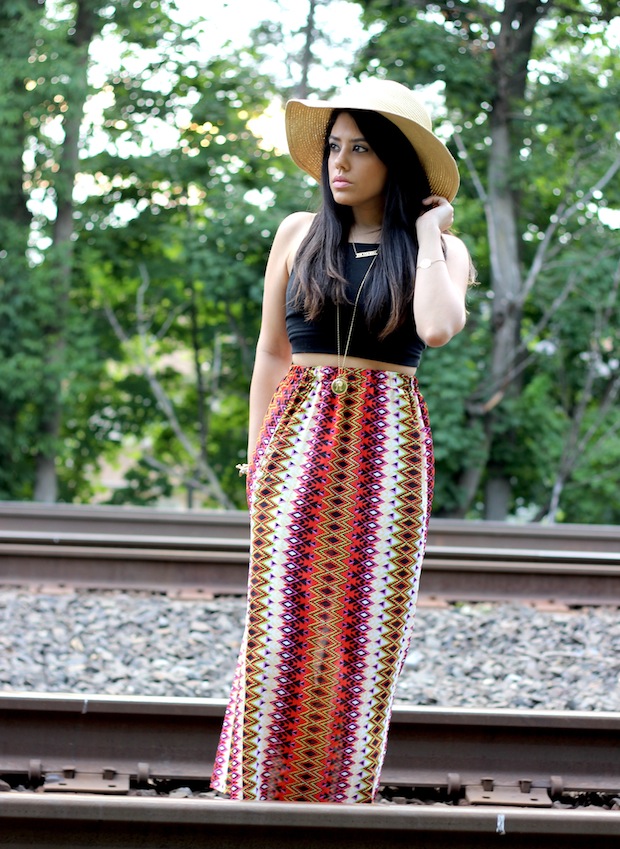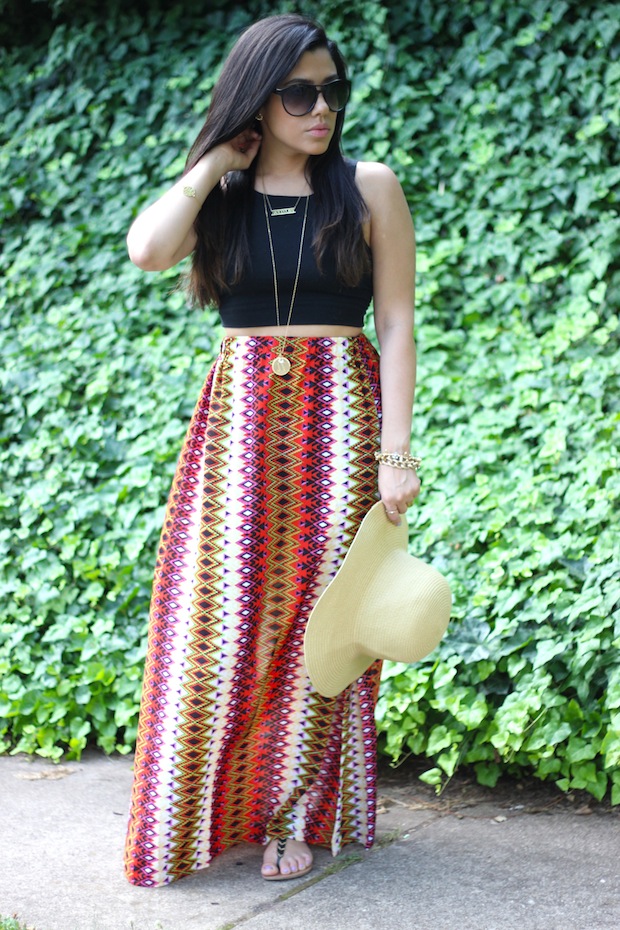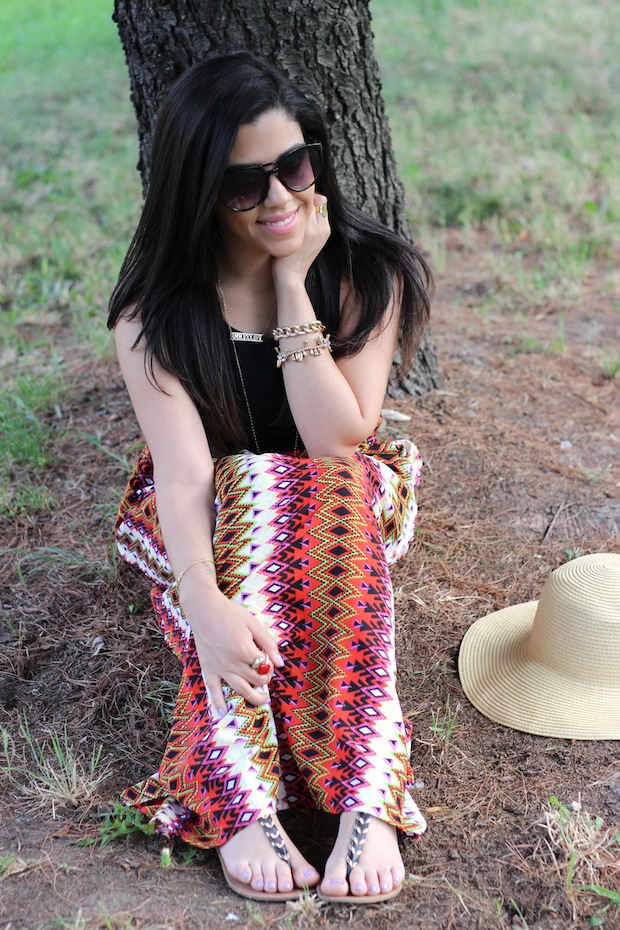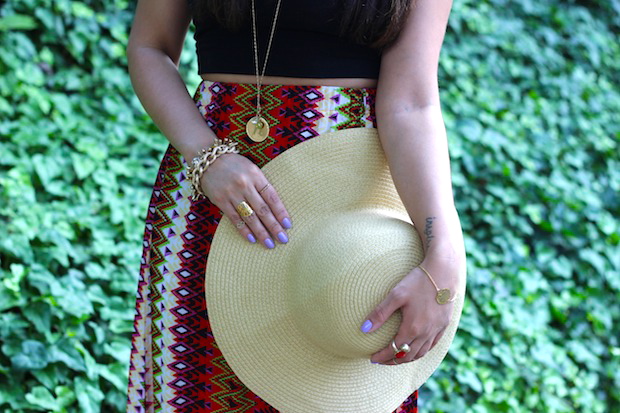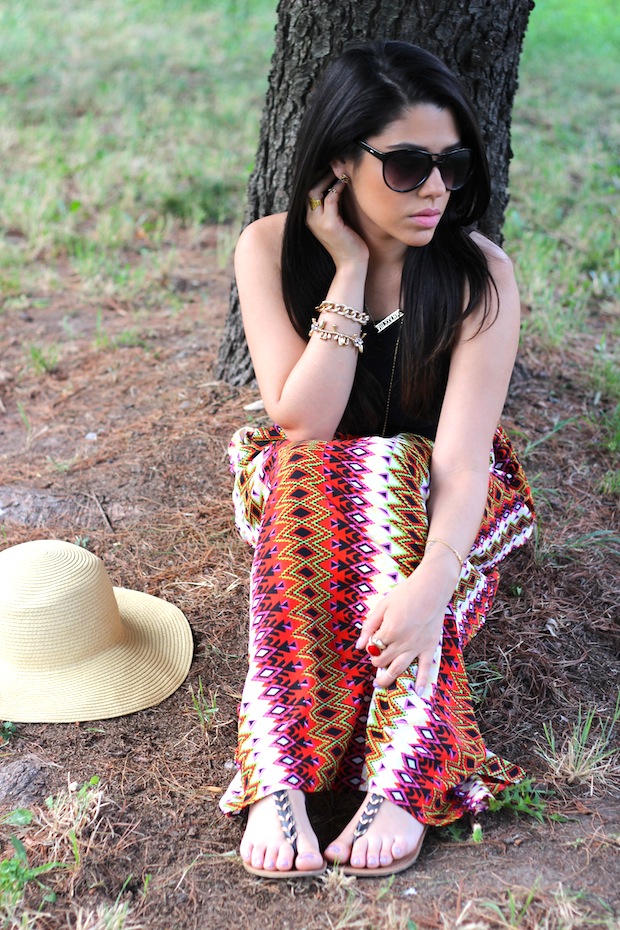 Hat: C/O
Charlotte Russe
/ Sunglasses: Target
Jewelry:
Love Always
,
Max & Chloe
 C/OIn addition to the obvious floral, another huge print trend for summer is aztec and tribal.
I wore this skirt exactly a year ago with a white top and headband so this time I put a different spin on it.  My love for maxis truly runs deep, regardless of my height.  At first it was so hard for me to find ones that were the perfect length.  Even with wearing heels, some are just way too long.  So it's golden for me to find ones like this.  This skirt speaks volumes because of it's bold print and colors, so that's why I just went with a simple black crop top.  I've already worn this top three times since I got it.  It really is the perfect summer basic!  It's all in the details and you can make a simple look still stand out by accessorizing the right way.  I added a bunch of jewelry and this floppy hat to complete my outfit.  I'm a huge fan of casual, boho chic looks, especially during summer.
I hope you're all staying cool in this heat!
Thanks so much for all the love!
<3
Shop Aztec Skirts