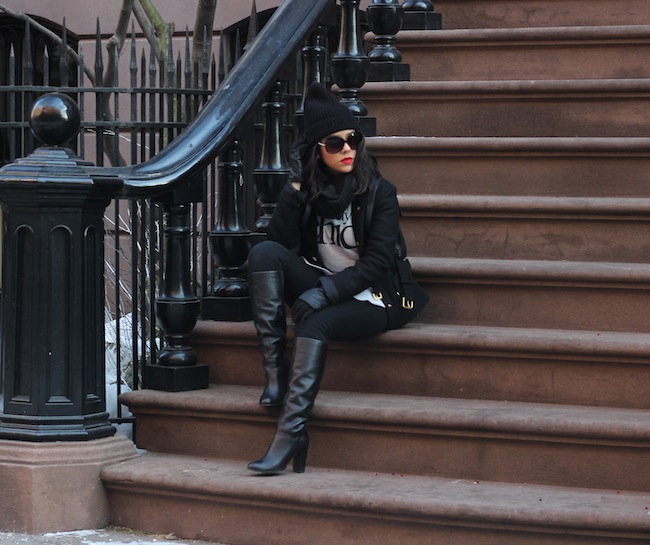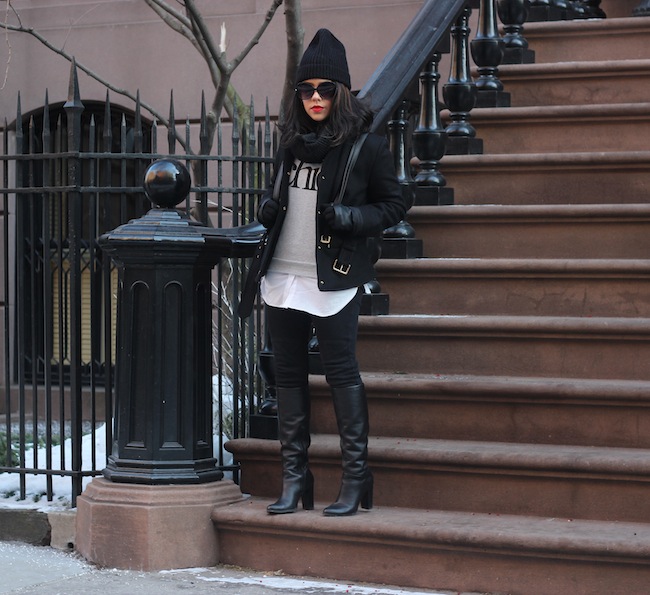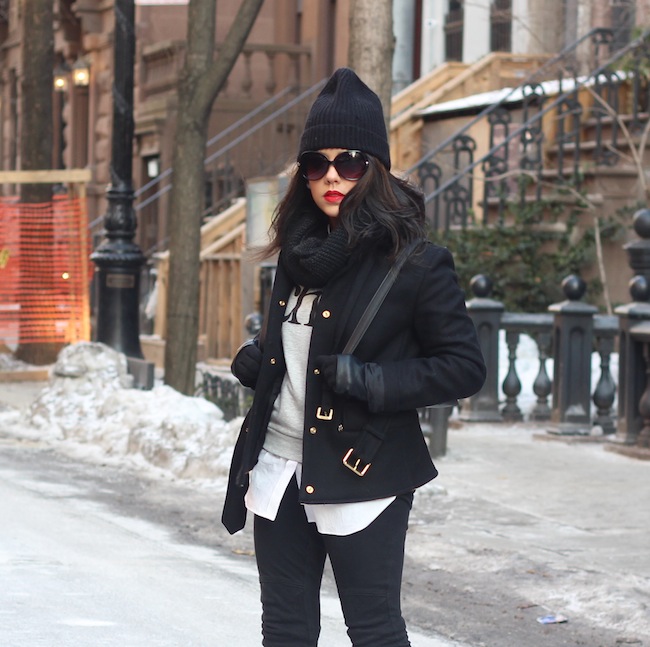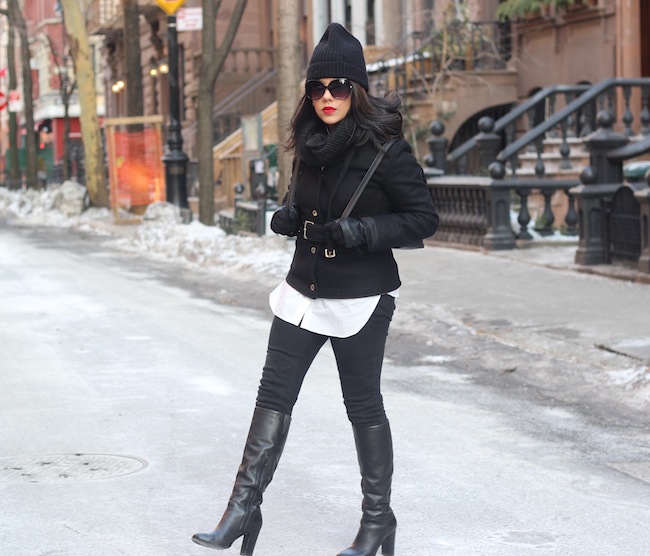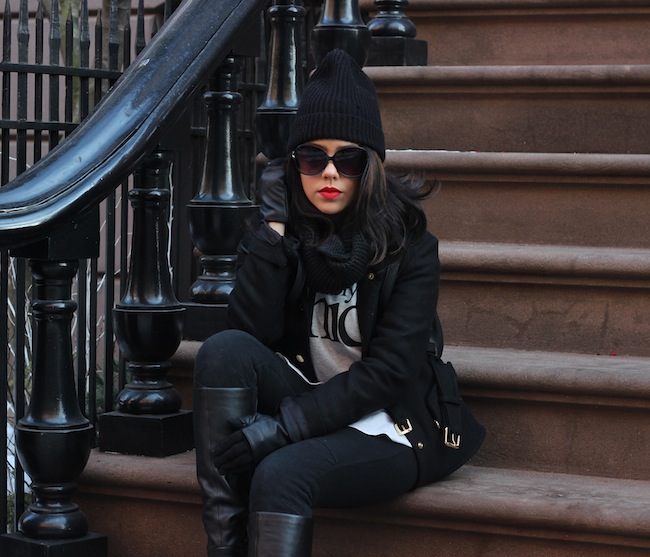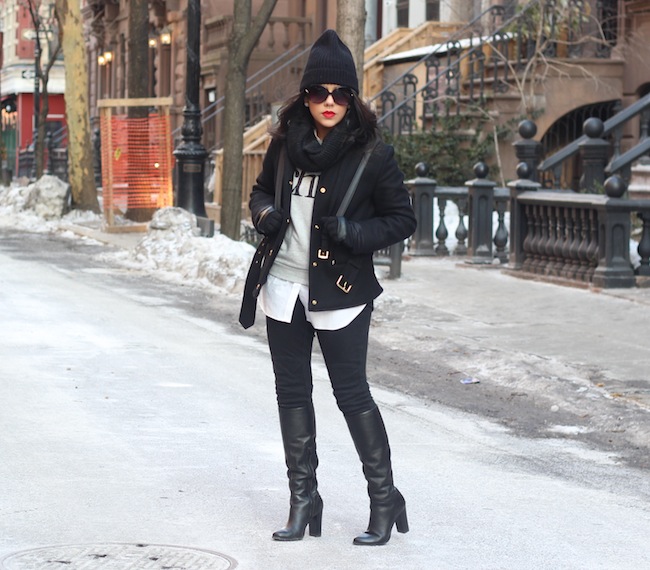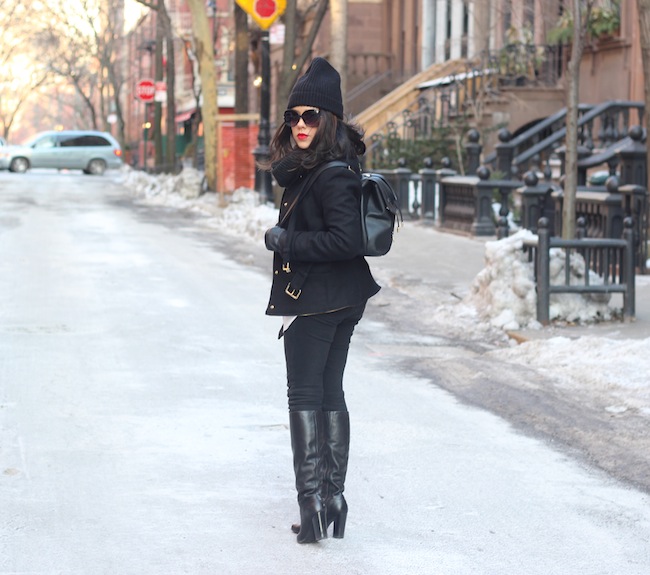 Photos: Reinaldo
Outfit Details
Coat: Desigual / Sweatshirt: H&M (similar) / Shirt: Target / Gloves: Zara
Pants: HUE / Boots: Nordstrom Rack (similar) / Backpack: BooHoo / Beanie: H&M (similar)
I "backpacked" my way through the coldest day last week! I didn't have much going on during the day so I hung out with friends and went to brunch before my show at night. This outfit sort of came together last minute, but I really love how it turned out. I layered uppppp! I've got on a long sleeve shirt, a button down, a sweatshirt, coat and scarf then leggings, knee high socks, pants and boots. I unbuttoned my coat to show more of my outfit, but believe me I was pretty much bundled up all day! You can't really read the sweatshirt in these photos, but it says "Holy Chic!" I found it last minute and grabbed it just in case, so I am happy that I ended up wearing it.
I kind of felt like I was channelling Dora The Explorer with my backpack. #natytheexplorer?
I have loved this backpack trend for awhile now and I have to say, it felt much better than carrying a tote around all day. It fit everything I needed inside as well. It brings me back to my grammar school days when I would have my huge JanSport to lug around. Ahhh, so much has changed since then!
Wishing you all a Happy Tuesday! <3