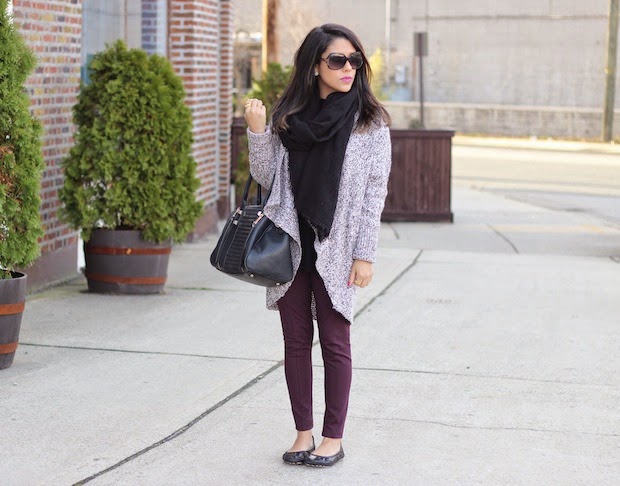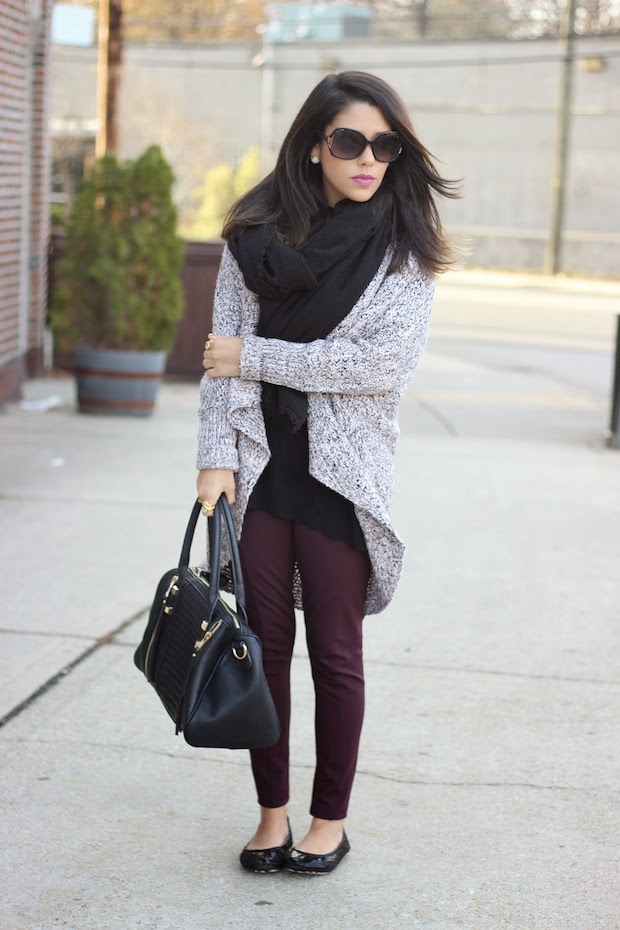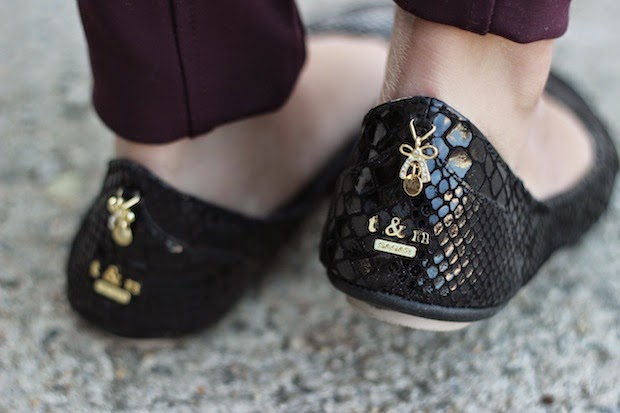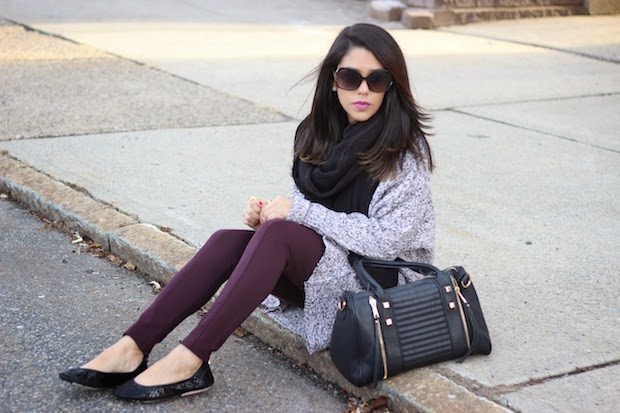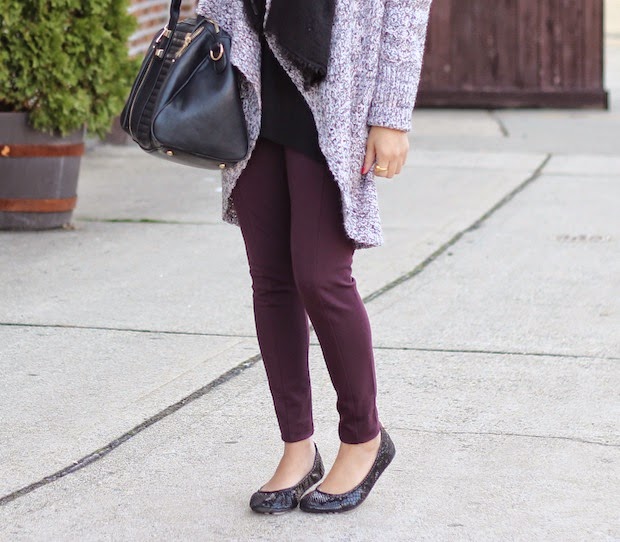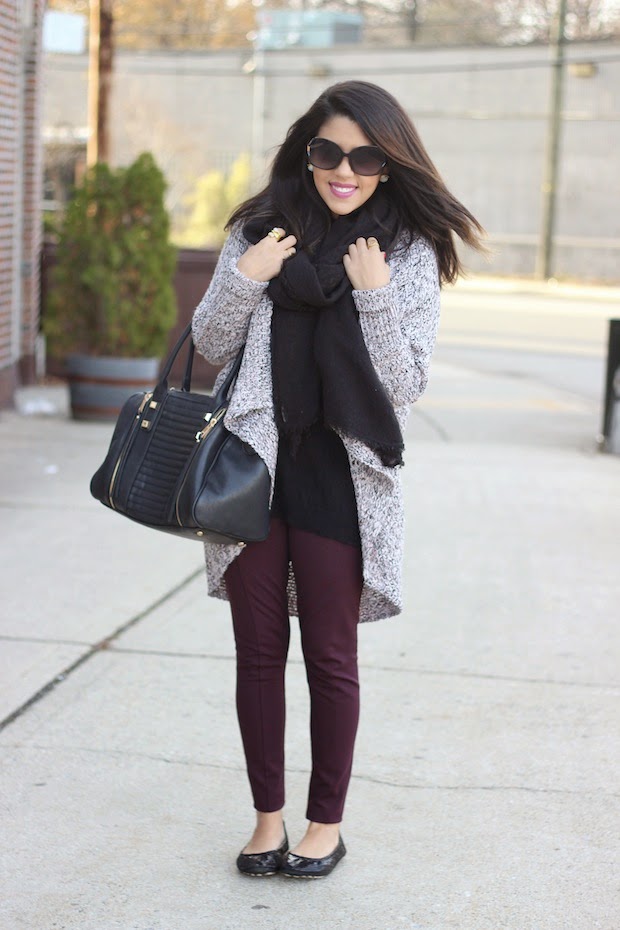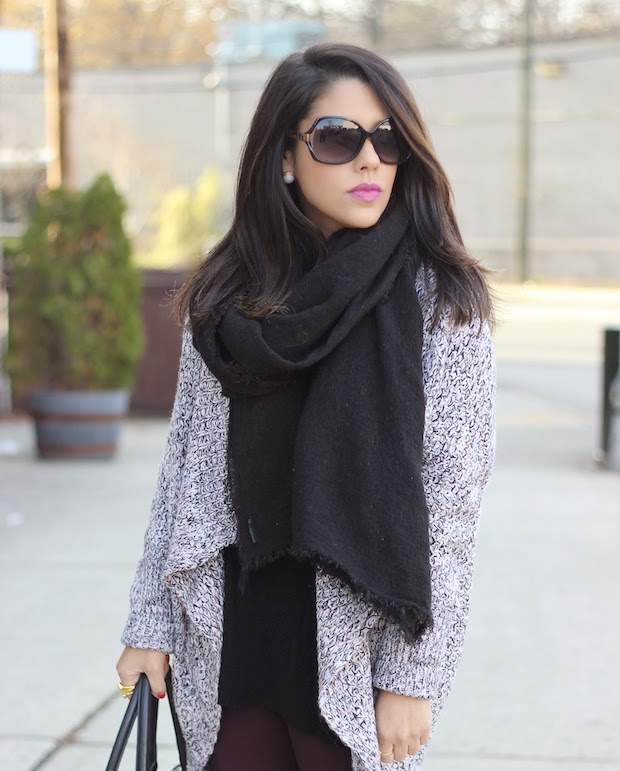 Outfit Details
Cardigan:
Dynamite
/ Leggings: Dynamite / Sweater: H&M
I left the heels in my closet and brought out the ballet flats today! You all know that I am a heels girl all the way, but my secret is always bringing a pair of flats with me wherever I go. I've been searching for a new pair of black flats that are comfortable, will last a long time and can easily fit inside my purse. I finally found them thanks to
T&N Collection
. My favorite part is that you can get the charm in the back customized with either your initials, a date or greek letters. I got my initials: NMC. 🙂 It's all in the details and that's what separates these flats from the rest. Sometimes I have a difficult time finding a pair that is comfortable enough to walk around in. Believe it or not sometimes flats hurt my feet more than heels! I'm happy to say though that this was not the case with this pair. The leather is super soft and the cushioned footbed made me feel like I didn't even have shoes on. Definitely a treat for my feet!
I decided to wear them with a bold colored pair of leggings and one of my favorite oversized cardigans. I layered it over another sweater and added a chunky scarf to keep myself extra warm & cozy.
Cheers to the weekend! <3
* Thank you T&N Collection for sponsoring this post.